Priscilla Presley is a lady, but according to Sir Tom Jones' rep, she's not his lady. 
Following new photos of the two stars arriving to dinner together in West Hollywood in January, the rumor mill has begun churning out claims of a potential romance brewing, particularly after Jones' wife of nearly 60 years, teenage sweetheart Melinda Trenchard, passed away in April from cancer. 
While Presley and Jones emerged out of the same Rolls Royce to dine at Craig's, his rep denies it was anything but a friendly dinner. "Priscilla Presley and Tom have known each other for many, many years," his spokesperson said via the ITV press office, according to People. "They are part of a wider social group that occasionally meet up for an evening out. There is no more to the story than that."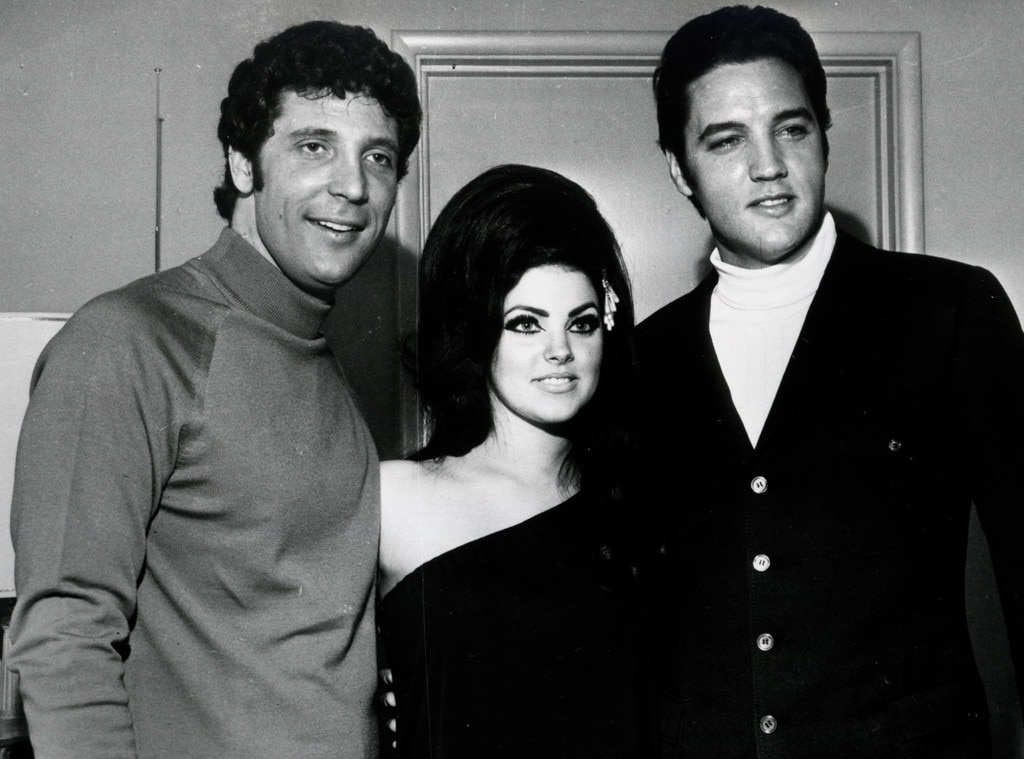 Michael Ochs Archives/Getty Images
According to the Grammy winner, his longtime friend is "lovely." "We have been friends for a long time. She's a lovely lady," he told The Sun. "We do enjoy our nights out together."
The two have known each other for decades, having met after Jones and her ex-husband Elvis Presley befriended each other in the mid-1960s. The men remained pals until Elvis' death in 1977. 
Meanwhile, though Priscilla never remarried, she had serious romances with several loves, including actor Michael Edwards and director Marco Garibaldi, with whom she had her second child, son Navarone Garibaldi. 
As for Jones, while he was married for 59 years, he was said to be unfaithful and reportedly even claimed to sleep with hundreds of women a year. However, during his first public appearance since losing his lifetime partner, the "Delilah" icon got teary eyed. 
"She'd always been very important to me, always," he told The Telegraph in June. "Now I realize that she might have been the most important thing in my life. I realize even more now, how important she was to me."