Melissa Hebeler/E! Illustration
Like the surf slowly washing up on the cliffside, so are the days of our women of Monterey. 
The parents of Otter Bay Elementary School have captured a nation—even without the added drama of a deadly fundraiser, the comings and goings of the residents of this idyllic seaside town are endlessly fascinating. But really, the women run the show. They're easily the most fascinating characters, easily the most relatable, easily the most absurd. Fans of Big Little Lies would probably watch an episode that consisted entirely of the mothers listening to music and staring out at the sea—and frankly, sometimes it feels like that's exactly what we're doing .
But that just proves the beauty of this miniseries. Show us five other women that we're interested in enough to follow to the bakery, to watch as they drive back and forth over a bridge, to stay tuned as Renata screams yet again. 
The mothers of Big Little Lies could also not be any more different. You have the busybody wild child Madeline, the extreme perfectionist Celeste, driven and at times aggressive Renata, hippie-dippie Bonnie, and Jane with the deep, dark secret to hide. Like the heroines of Sex and the City before them, these archetypes live in all of the show's fans. Some of us are a Madeline, and don't try and pretend like we don't all know a Renata. 
(If you don't, you are the Renata).
This is the point in which you take our handy quiz. The point at which you answer some personally revealing questions to find out, once and for all, which Big Little Lies mom you are. May the spirit of Monterey be with you.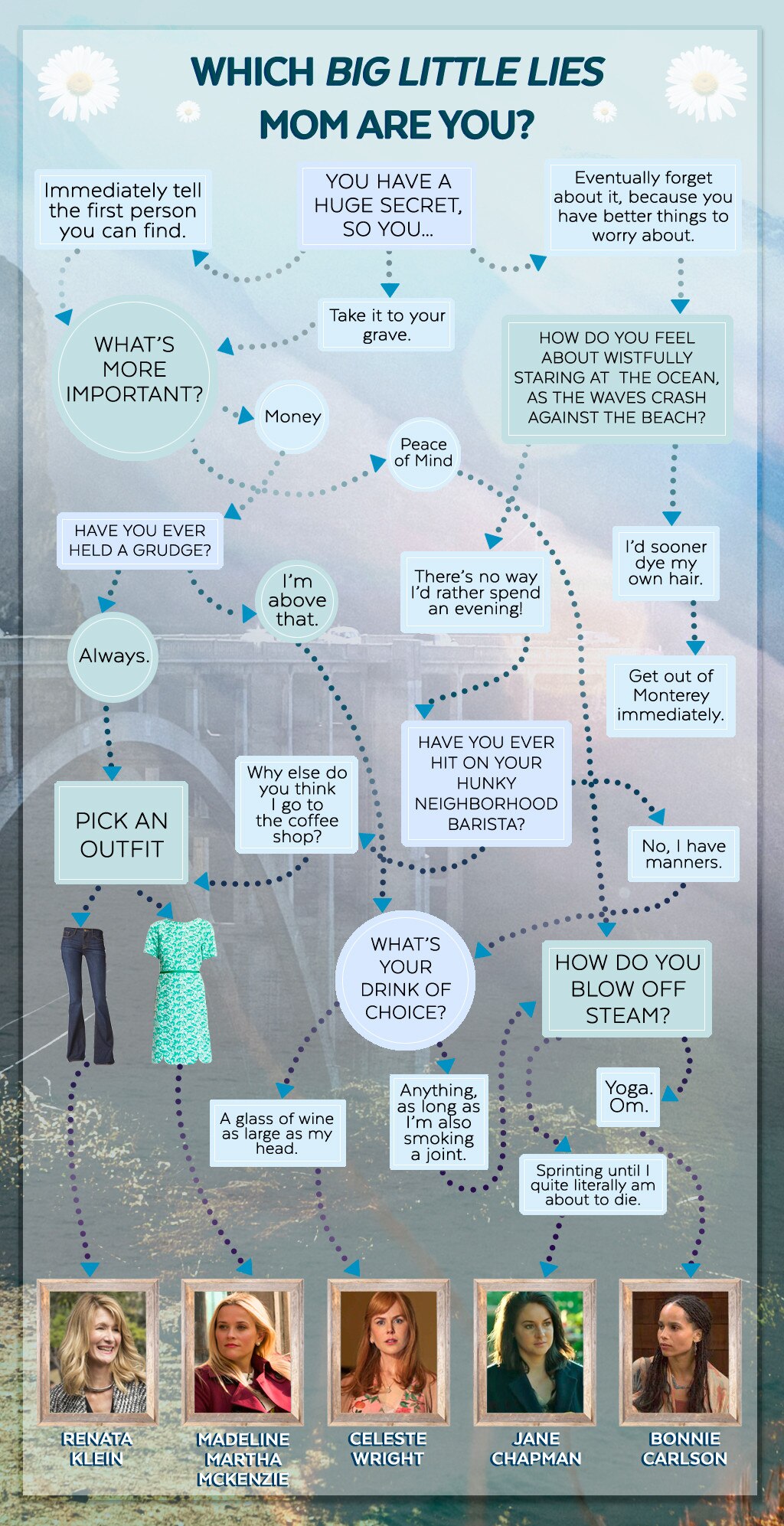 Melissa Hebeler/E! Illustration