Timewasters Series 2
Daniel Lawrence Taylor's sitcom Timewasters has been recommissioned
ITV2 will take the four-piece jazz band to the 1950s in Series 2
All the core cast will return for the series, which will be broadcast in 2019
ITV2 has ordered a second series of Timewasters.
Written by and starring Daniel Lawrence Taylor, the sitcom follows a struggling four-piece jazz band from south London – siblings Nick and Lauren, plus friends Jason and Horace – who find themselves accidentally transported back to the 1920s by a malfunctioning, time-travelling lift.
Attempting to fit in but largely failing, the first series saw them quickly climb the heights of London society as rich and influential people amused and delighted in their black, 21st Century manner.
Adelayo Adedayo starred alongside Lawrence Taylor's Nick as younger sister Lauren; with Kadiff Kirwan as Jason and Samson Kayo as Horace. All will return for Series 2, alongside Liz Kingsman as the contemporary Victoria.
Earlier this year, Timewasters was nominated for Best Comedy Series at the BAFTAs and won Daniel Lawrence Taylor the RTS Award for Breakthrough Talent as well as a nomination in the same category at the Edinburgh TV Awards, to be announced at the end of this month.
Series 1 was the most watched new comedy in 2017 for 16-24s on any digital channel in the UK, and the new series of the award-winning comedy begins filming next week ahead of broadcast in 2019.
This time round the time-travelling jazz band will be transported to 1950s London "where the future has arrived: the birth of the teenager, slick-haired Teddy Boys, the vibrant Windrush crowd, box-fresh televisions and – crucially – the dawn of Rock n' Roll".
Guest cast appearing in Series 2 include BAFTA/Olivier award nominated actor Anna Chancellor, Javone Prince, comic and actor Ellie White, and BAFTA award-winning Daniel Rigby.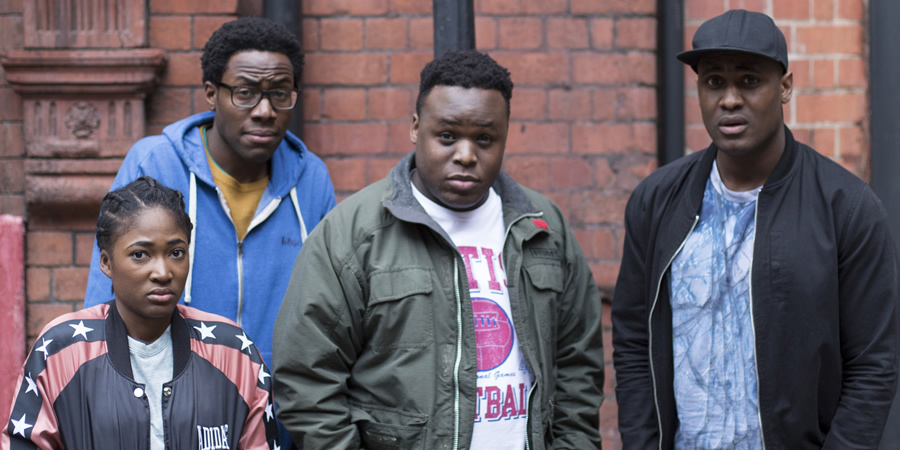 ITV and producers Big Talk tease: "In a 1950s world of budding pop sensations, our band start a jazz club, Nick desperate to rival those in the swinging heart of Soho by booking jazz legends of the day. Jason discovers that his one true love from the 1920s, Victoria, is alive and well and now has a thirty-two-year-old son – Jason Junior! Is it finally time for Jason to grow up and become a Dad?
"Lauren is on a roll with more get-rich-quick schemes but finds herself developing feelings for stiff-upper-lipped soldier Jason Junior; and can Nick save the future of Jazz when Horace inadvertently introduces garage music to a young Ronnie Scott, who decides MC Horace is now the one to follow?
"In an atmosphere of post-war Cold War paranoia our gang wonder if their time-travelling antics will be spotted – someone seems to be on their tail. With their typical mix of brazen opportunism and massive incompetence, they're going to have to work much harder this time round to keep their adventures on the down-low. It's not until our gang accidentally start the Notting Hill Riots that they realise it might be time to get home – but can they?"
Writers collaborating with Daniel Lawrence Taylor on Series 2 are Barunka O'Shaughnessy, Claire Downes, Ian Jarvis and Stuart Lane.
---
For updates, click the button below.
Share this page