Keith and Paddy Show 2 guests
---
The guest stars for Series 2 of The Keith & Paddy Picture Show have been revealed, with Fearne Cotton, Amanda Holden, Rick Astley and Kriss Akabusi amongst the names.
Keith Lemon and Paddy McGuinness's show is due to return to screens this April, with the iconic movies Grease, Top Gun, Jurassic Park, Pretty Woman and Terminator 2 in their target sights this time.
A full list of guest stars and the characters they're due to play are listed below.
Grease
Keith and Paddy are joined by Fearne Cotton, Stacey Solomon, Emily Atack and Emma Willis as The Pink Ladies, with Marvin Humes as Kenickie.
Nicole Scherzinger will play Keith's vocal coach while Hunter from challenge show Gladiators will also make an appearance.
Marvin Humes warns ITV viewers to look out for his… "dodgy American accent. Expect a lot of collar flicking, and a lot of rubbing my hands through my hair, which I was very, very proud of as I'm getting a bit thin on top. To have a full head of hair was amazing."
Pretty Woman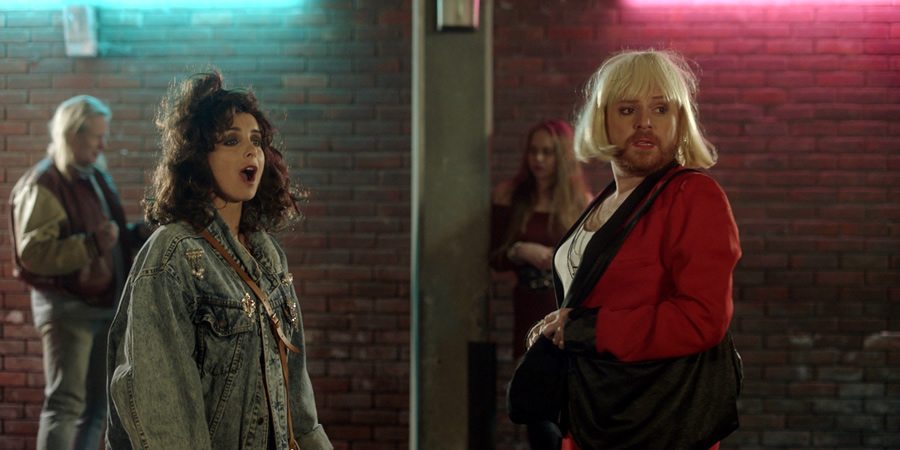 The duo's version of Pretty Woman sees Amanda Holden, Tracy Ann Oberman, Philip Glenister and Louise Redknapp make eagerly awaited cameos, and Ainsley Harriot makes a special guest appearance too.
Louise Redknapp comments: "Apart from being delirious as we filmed on the coldest day of the year, the funniest moment of filming was watching Keith trying to get on a pair of thigh high PVC boots in a pair of mittens!"
Top Gun
This version of the fighter jet movie will see Lemon and McGuiness joined on screen by Sarah Parish, Keith Allen, Marc Warren, Kriss Akabusi and Paul Chuckle.
Terminator 2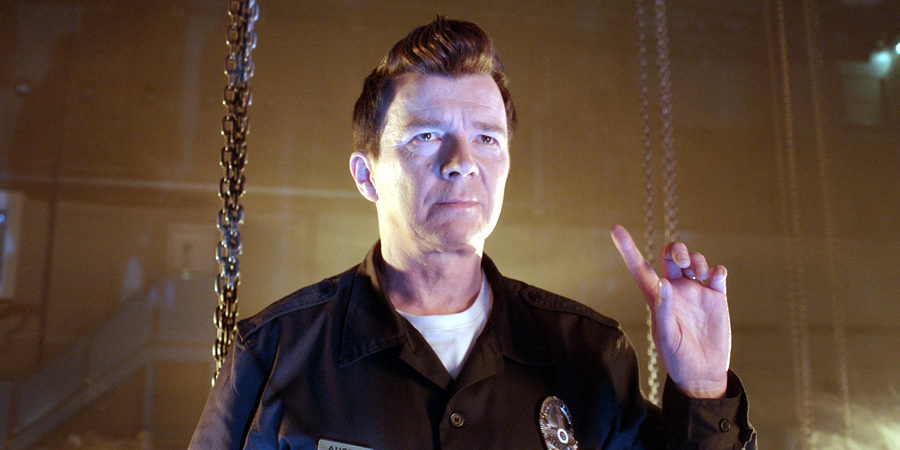 The new version of Terminator 2 features Jaime Winston as John Connor and Rick Astley making a memorable appearance as T-1000.
Rick Astley says viewers can expect "…a mix of Pacino, Di Caprio, De Niro and Pinocchio" from his performance as T-1000.
Jurassic Park
The dinosaur spoof will feature Sally Phillips, Sian Gibson and Shaun Ryder alongside showbiz legend Bernie Clifton.
---
The Keith & Paddy Picture Show starts on ITV this April.
A Christmas special will follow at the end of the year, when Keith and Paddy will take on Gremlins.
---
For updates, click the button below.
Share this page