We're not here to deny it. It's been a rough year.
Though it's hard to pinpoint when 2015 ended and 2016 began, existentially speaking, 2016 itself fast got a reputation for being a singularly awful year, particularly if you were in any way keeping up with what the Internet had to say. At least now you know half of what you read wasn't true…
Sure, happy things occurred, as they always do, even amid disaster. People enjoyed time with their families, got married, brought babies into the world, got new jobs, freed themselves from negative relationships, recovered from illnesses, discovered a really great new ramen place, ate a transcendent salad, experienced personal growth, etc. Not everything was all bad, all the time.
For some people, 2016 is going to be the best year of their lives (though they may want to keep quiet about that for awhile). And for others, it will be their worst year, as every year is the worst year for some.
Still, never before has the news so converged into one heaving, gelatinous mass that, largely thanks to social media, only seemed to be getting angrier all the time, feeding off of negative energy like the slime in Ghostbusters II (which was close, but no cigar, with its' Valentine's Day 2016 end-of-the-world prediction).
And it was no coincidence that, just eight years after a historic presidential election was all about hope, the 2016 election was all about which candidate could point out more worse things about the other one. Even fun stuff, like TV, despite being artistically triumphant was oftentimes caustic, dour and grotesquely violent. Even one of the best, most honored shows at the Emmys was about a 21-year-old murder case, and beyond The People v. O.J. Simpson, true crime junkies had no shortage of grisly fodder to sink their teeth into.
Eh, so we're miserable ghouls. At least we're cultured.
We could go on—for every remaining second of 2016, at least—about the goings-on around the world that really deserve all the bandwidth and all the newspaper ink. But entertainment doesn't have the word entertain in it for nothing, and even though the entertainment world was rocked mightily by loss and heartache and gotcha Snapchat reveals, there were still some fantastic moments to take heart in.
Including:
Leonardo DiCapriofinally won his Oscar. He literally had to get on his hands and knees and eat raw liver to do so, but he got it. And just like when Martin Scorsese finally won Best Director, life is too short to worry about whether he actually deserved it more for one of his previous films.
One word: Beyoncé. OK, and a few more words: "Formation," Super Bowl, Lemonade, VMAs, confidence, civil rights, pride, honest-to-goodness girl power. A year that saw Beyoncé reach new heights artistically and raise her voice to take a stand politically could never be written off as an entire failure.
First Ashley Graham became the first-ever plus-size model to score one of three covers of the blissfully archaic Sports Illustrated Swimsuit Issue, and then SI featured Caitlyn Jenner in honor of the 40th anniversary of then-Bruce Jenner's gold medal performance in the decathlon at the 1976 Summer Olympics, making her the first-ever trans person on the magazine's cover.
Even when some corners of the world are going backwards, there is always progress somewhere—and every little bit of progress counts.
And sports would continue to be where the happiness was often to be found in 2016, the Summer Olympics in Rio de Janeiro alone providing numerous victories of the human spirit over skeptics who thought the Rio Games would be a bust.
The gold-winning grit, grace and determination of the U.S. women's gymnastics team, anchored by all-around gold and silver medalists Simone Biles and Aly Raisman, were among the many happy takeaways from the athletic prowess on display this past summer—and the sisterhood on display by the members of the "Final Five" was an inspiration for us all.
Michael Phelps' baby boy Boomer in his noise-canceling headphones was just icing on the triumph cake.
Let's see, what else happened in sports… The Cleveland Cavaliers won their first-ever NBA championship and…
Oh, yeah! The Chicago Cubs won the World Series for the first time in 108 years and would you just look at Bill Murrayright after the final out was called!
Even Cleveland Indians fans had to begrudgingly admit that at least the Cubs were the only acceptable team to lose to in order to not feel too cursed in the end. Both teams' fairy-tale runs easily made for one of the most feel-good stories of the year.
So in retrospect, despite all the grim content up and down the dial, TV did still help a lot…
James Corden has brought pure joy back to late night with his "Carpool Karaoke" segments, and none of those always-delightful bits was watched more than his ride to work with Adele.
Netflix's Gilmore Girls: A Year in the Life and Stranger Things were two of the better examples of nostalgia done right.
And This Is Us was everything you want in a TV show that doesn't revolve around crime, blood-lust, men vs. machines, alternate realities and the increasingly blurred lines between good and evil.
And while Hollywood played host to more than its fair share of splits this year, some of them more shocking and messier than others, plenty of couples took the next step in their relationship, whether that meant getting pregnant, getting engaged, tying the knot—or a combination of all three. Congratulations to newlyweds Ciara and Russell Wilson, Margot Robbie and Tom Ackerley, Chris Hardwick and Lydia Hearst, Kym Johnson and Robert Herjacev, Anna Camp and Skylar Astin, Derek Jeter and Hannah Davis, Misty Copeland and Olu Evans, Christian Siriano and Brad Walsh, Mark Ballas and BC Jean, Eva Longoriaand Jose Antonio Baston—and more.
It's always love o' clock somewhere.
Plus, more congrats to the new moms and dads, as well as parents-to-be Bradley Cooper and Irina Shayk, Amanda Seyfried and Thomas Sadoski, Ciara and Russell, Janet Jackson and Wissam Al Mana and all the celebs who will be welcoming second, third, fourth or fifth kids into the fold.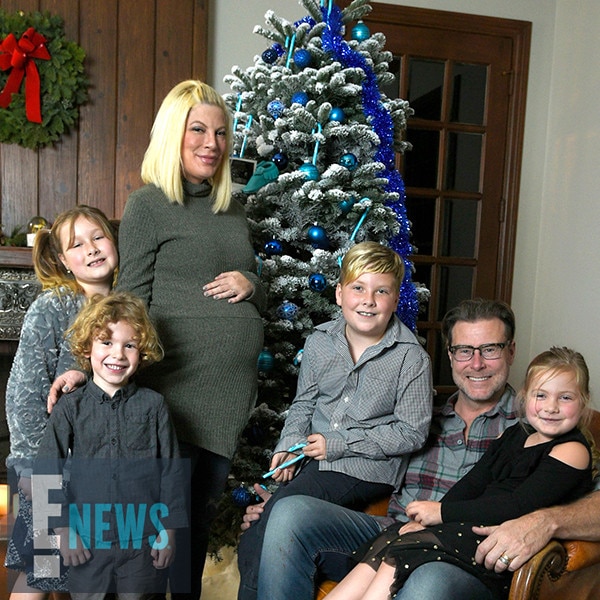 Michael Simon/startraksphoto.com
Lots of new life was ushered into this world as well. So we present to you…a shameless array of baby pics!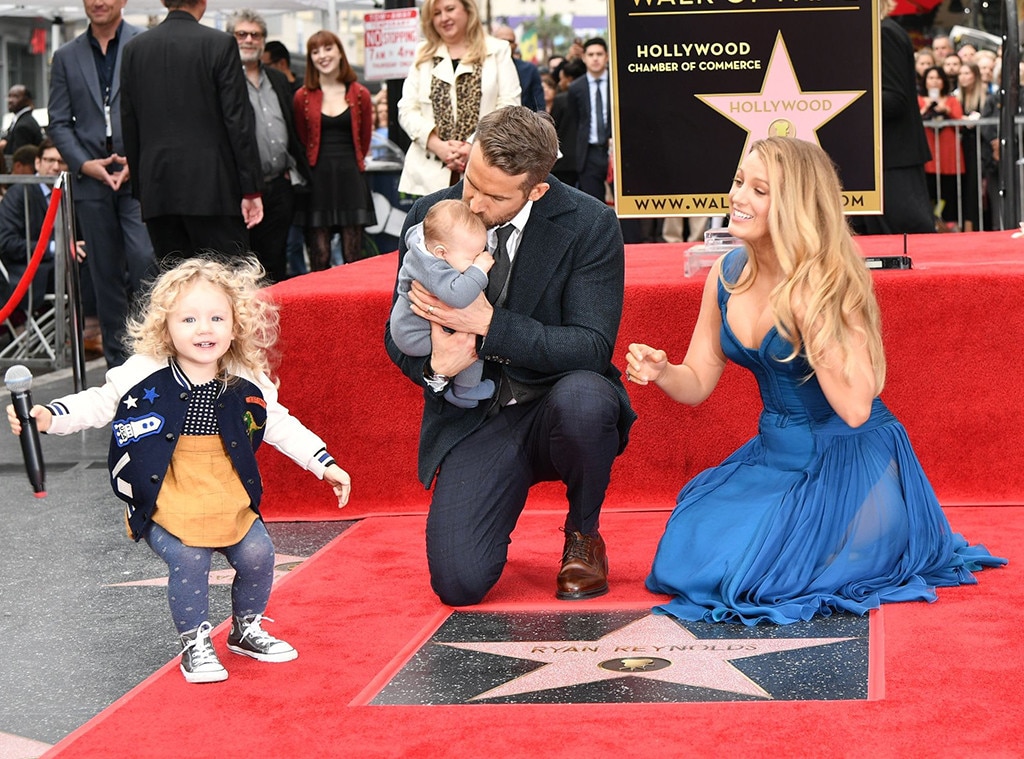 Rob Latour/Variety/REX/Shutterstock
Not to mention, Christmas Eve and the first night of Hanukkah are tomorrow, so that's always great…right?
Point being, there is still plenty of love and light in the world, and may we all approach 2017 feeling how Lin-Manuel Miranda always looks.
Eternally full of hope, that is.
(E! and NBC are both members of the NBCUniversal family.)