A sprawling, sold-out seven-hour play about the lives of a group of middle-class gay men in New York is to transfer to the West End in London. Producers will announce on Wednesday that Matthew Lopez's play The Inheritance, directed by Stephen Daldry and with a cast including Vanessa Redgrave, will open at the Noël Coward Theatre in September.
It will be pleasing news for the many people who have tried, and failed, to get tickets for a play that has had stellar reviews as well as huge amounts of positive buzz on social media.
"At the risk of sounding a little hackneyed … it is a dream come true," said Lopez, responding to the news. "It is exciting and gratifying to know that the play is going to have another life and enable more people to come and see it."
The play, due to complete its short run at the Young Vic this week, has attracted some of the most glowing reviews of the last year. Michael Billington wrote in the Guardian that it "pierces your emotional defences, raises any number of political issues and enfolds you in its narrative"; and Dominic Cavendish in the Daily Telegraph described it as "perhaps the most important American play of the century so far".
The piece is inspired by EM Forster's Howards End. Lopez said he fell in love with the book when he saw the Merchant Ivory film of it when he was 14, but could never quite understand why it made such a connection or why he kept rereading it.
"I always questioned what it was about Howards End that spoke to a young kid growing up in the panhandle of Florida," he said. Things fell into place more than a decade later when Lopez discovered that Forster was gay.
He had the idea of transporting the Edwardian story to modern-day New York, but only began writing it in earnest three years ago.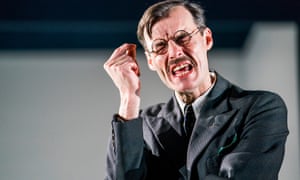 "It has always been with me sometime or other. I've always been waiting for the time … I think I just needed to wait to get to know myself a little better."
Lopez said it was the most personal thing he had written. "The only way I knew to write this was specifically, the world I knew, the community that I belonged to and the men who have come in and out of my life as friends, as partners, as lovers, over the years.
"To my great delight and astonishment really, people have been expressing to me how universal they feel the play is."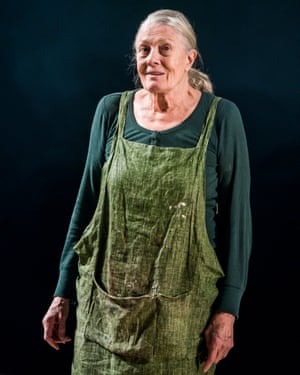 Lopez said he had trimmed the play and that it would be closer to six and a half hours by the time of its opening in the West End, with people able to see it in two parts over the same day or on different nights.

That is still long, though, and may put off some people. Others, used to binge-watching Netflix, might not think it long enough.
"The idea of going into a long play is not for the faint of heart," said Lopez. "But people are finding it funny and not quite so arduous as they might have feared."
Having one of the world's best stage and screen directors on board clearly helps the production and it was a link-up that happened purely because Lopez and Daldry shared the same agent. It was Daldry who suggested the Young Vic as a venue and pitched it to his friend David Lan, who said yes and staged it as one of his last productions as artistic director.
"Now that we've been through this experience, I can't imagine starting it anywhere but the Young Vic," said Lopez. "It is woven into the DNA of the play."
• The Inheritance begins previews at the Noël Coward Theatre on 21 September. Tickets go on sale on Friday