Save Live Comedy campaign
A new campaign has been launched to highlight the value of live comedy in the UK
#SaveLiveComedy aims to ensure the comedy industry is included in coronavirus emergency funding schemes
It comes as a report finds that a significant majority of venues fear closure, and individuals face leaving comedy, within a year
The Live Comedy Association has found that 77.8% of live comedy venues across the UK are currently fearful of having to shut down within the next year, in the aftermath of the coronavirus pandemic and lockdown measures.
The recently-formed body has tonight launched a campaign to highlight the stresses faced by the industry and to encourage action, under the moniker #SaveLiveComedy.
LCA's steering group explains: "#SaveLiveComedy has one central request, asking the UK and national governments to ensure that comedy is made explicitly eligible for [Culture Secretary] Oliver Dowden and [Chancellor] Rishi Sunak's announced emergency arts funding.
"Comedy has a long history of being overlooked as an artform, having never received any public funding from the Department for Digital, Culture, Music, and Sport (DCMS). Comedy has never been officially recognised as an artistic endeavour by the arts funding bodies across the nations of the UK, the same bodies that will be distributing this week's announced £1.57 billion for the Arts.
"This is despite comedy being a grassroots creative industry, which is accessible and inclusive to all, no matter your income, where you live, or your sense of humour. Ticket prices are cheaper than almost any other artform, and comedy takes places in every nation and region of the country, in dedicated spaces but also in pubs, music venues, and theatres in every town and city.
"Oliver Dowden has already said that grants and loans would aim to preserve "crown jewels" in the arts sector. Currently there is grave concern within the industry that comedy will be overlooked when allocations are being considered. We believe that comedy is art and should be treated as such."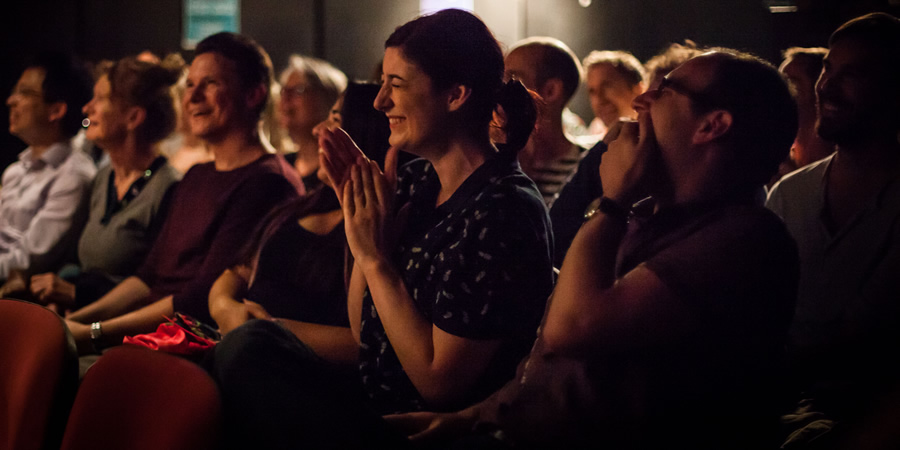 The campaign has been launched as the association publishes the results of an emergency survey, conducted last month, which found that 77.8% of venues fear having to permanently close down within a year; and a full third believe they will have closed by the end of 2020.
663 respondents to the survey covered the breadth of the UK's comedy industry, both geographically and in roles – from venue owners to agents, comedians to producers, and publicists to photographers, according to the LCA.
They explain: "Without assistance our venues will go bankrupt, jobs will be lost, comics will quit and many will never come back again. The effect of this on our theatres, festivals, and TV & radio output will be enormous."
Other headline findings reveal more than 73% of those responding to the survey reporting a decline in their mental health, and almost 60% saying they will need to quit the comedy industry before February 2021 if live performing does not resume.
Currently, venues such as theatres and cinemas are permitted to open provided social distancing measures can be enacted, but live performances cannot take place.
The #SaveLiveComedy campaign will formally launch at 10am tomorrow morning (Thursday 9th July) with a new website, savelivecomedy.co.uk, and open letter to sign addressed to various governmental and arts bodies across the United Kingdom.