Sarah Hyland and new beau Wells Adams look more smitten than ever as they take a major step in their new relationship…getting a Christmas tree together.
The Modern Family star posted on her Instagram page on Saturday evening a photo of her and the radio DJ and former Bachelorette contestant shopping for one and videos of them decorating it.
"First Christmas tree with this one," she wrote.
On their Instagram Stories feeds, Hyland and Adams posted videos of the two decorating the tree as Adams' dog Carl and a TV showing the Will Ferrell comedy movie Elf appear in the background.
The tree contains string lights, food and drink-themed ornaments—including "his & hers ornaments" of a glass of beer next to a glass of wine, as well as a Stranger Things-themed star—a tribute to one of their favorite shows and perhaps the time they first sparked romance rumors before Halloween.
Earlier this month, the actress told E! News exclusively that she planned on spending the Christmas and New Year's holidays "out of town," without elaborating.
"I love Christmas. I looove Christmas," she said. "Halloween and Christmas and Thanksgiving. Just like, October through December are my favorite months of the year."
Hyland and Adams, who she calls her "boo," met online and went public with their relationship several weeks ago, shocking fans around Halloween when they revealed joint Stranger Things costumes.
See cute pics of Hyland and Adams:
First Christmas Tree

The two go Christmas tree shopping together for the first time.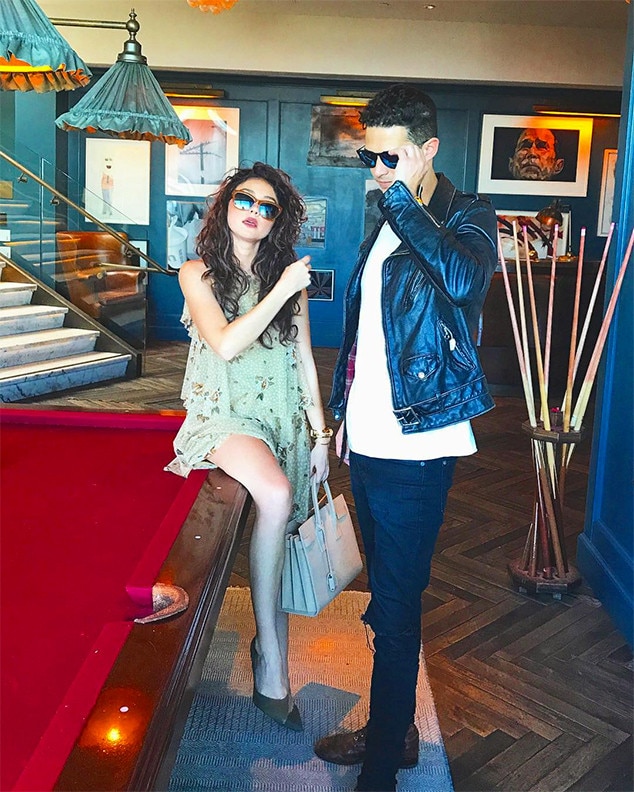 Instagram
Brunch Time

"Brunch. So. Hard," Adams wrote on Instagram in December 2017.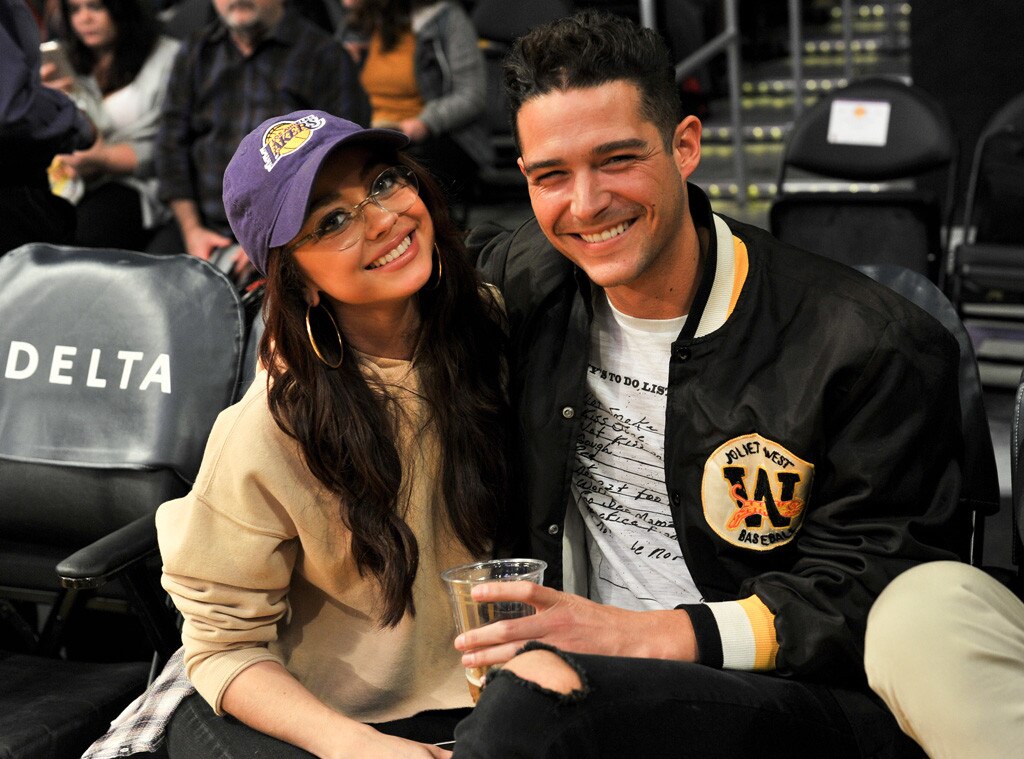 Allen Berezovsky/Getty Images
All Smiles

The two appear together at a Los Angeles Lakers game.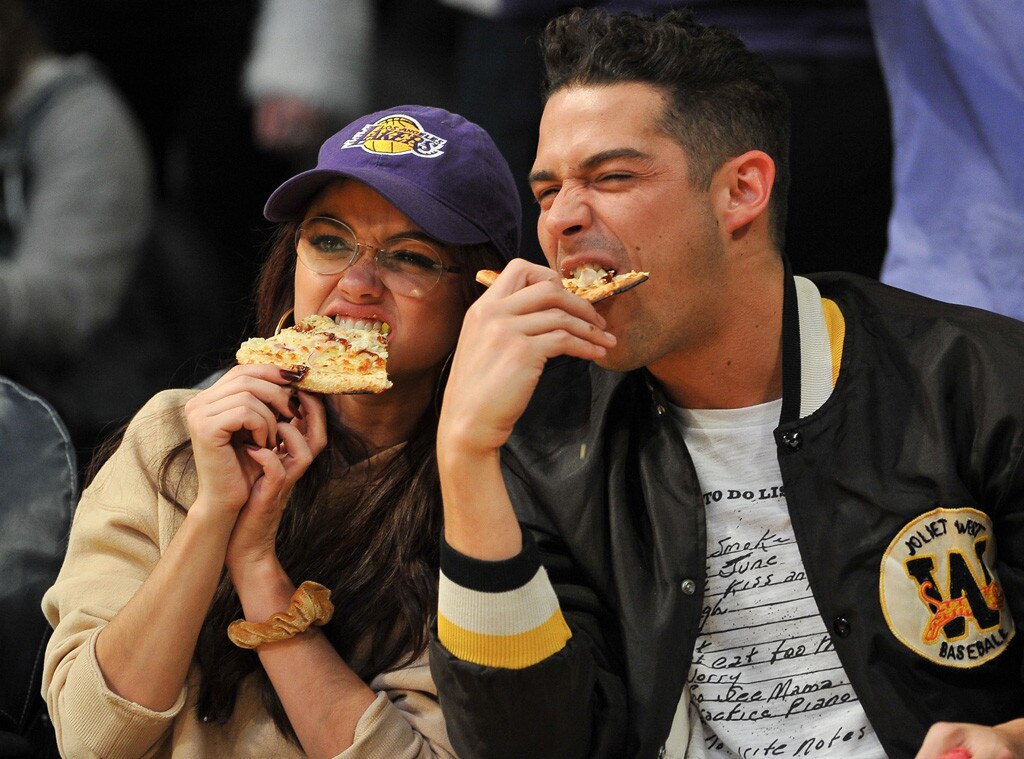 Allen Berezovsky/Getty Images
Pizza!

The two enjoy some tasty snacks.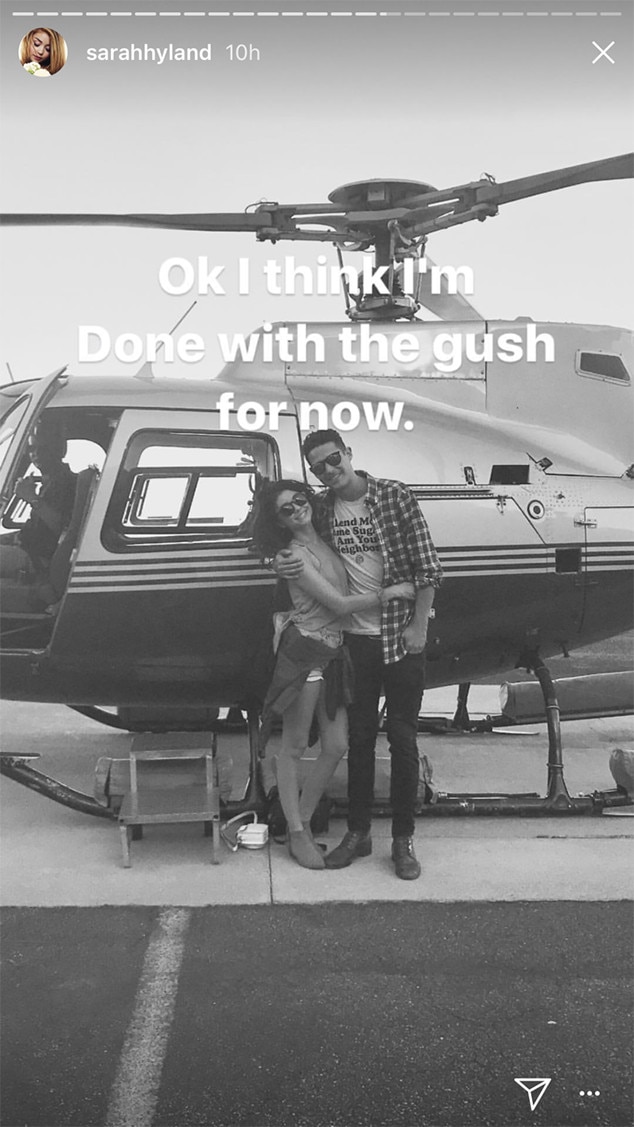 Instagram Story
Awww

"Ok I think I'm done with gush for now," Hyland wrote on Instagram, alongside a photo of her and Adams with their arms around each other and standing in front of the helicopter.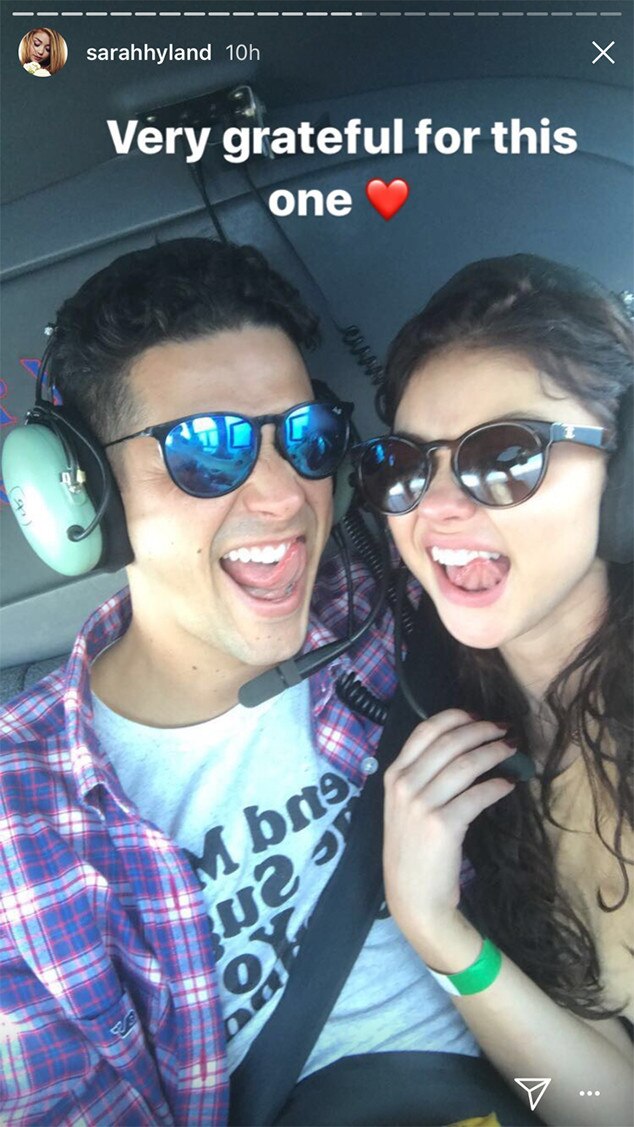 Instagram Story
Birthday Trip

In late November, Adams surprised Hyland ahead of herr 27th birthday by whisking her away on a Bachelor-style trip; the two took a a helicopter ride to Santa Catalina Island.
"Now, I'm going to do an Instagram story of really, really annoyingly cute vomit-worthy videos of my day yesterday," she said on Instagram. "Get out your vom buckets 'cause it's about to get real in this cute house."
"Very grateful for this one," she captioned one of the pics of the two.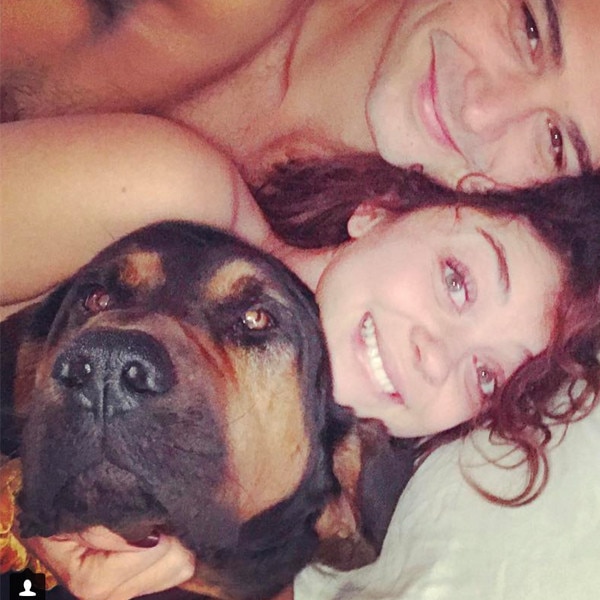 Instagram
Getting "Naked"

In mid-November 2017, Hyland posted a selfie that appeared to show her and Adams naked in bed together with his dog. She received some negative feedback about oversharing.
"Hey guysssss. I'm explaining myself again! Aren't you so happy????" Hyland responded. "Isn't this what twitter is for???"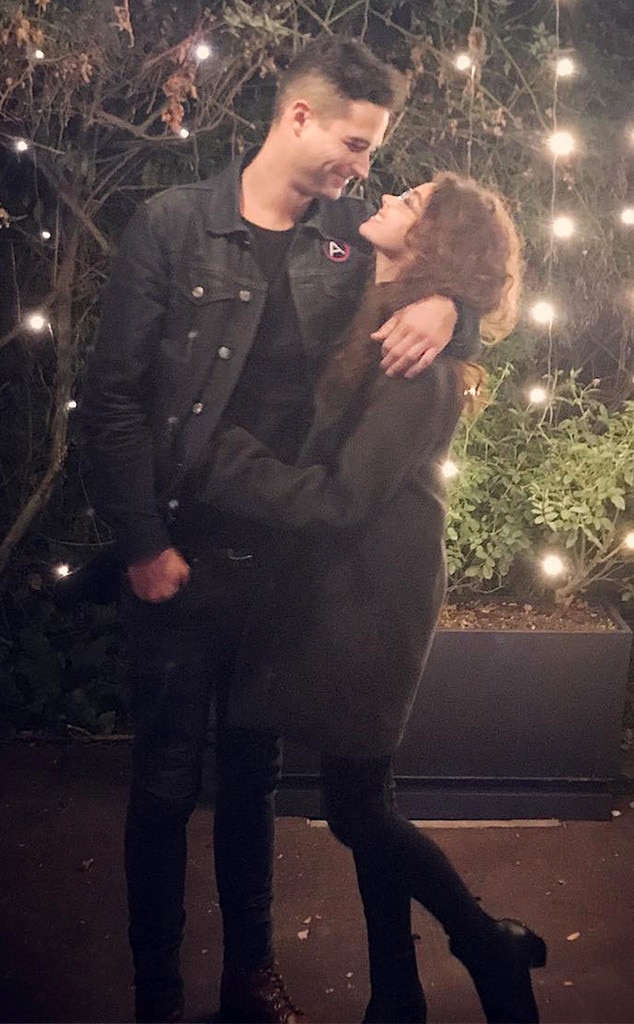 Wells Adams/Instagram
PDA Alert

Days after Halloween, the actress shared some PDA-filled photos of her and the Bachelorette alum, fueling the romance rumors.
"He puts up with me," she said.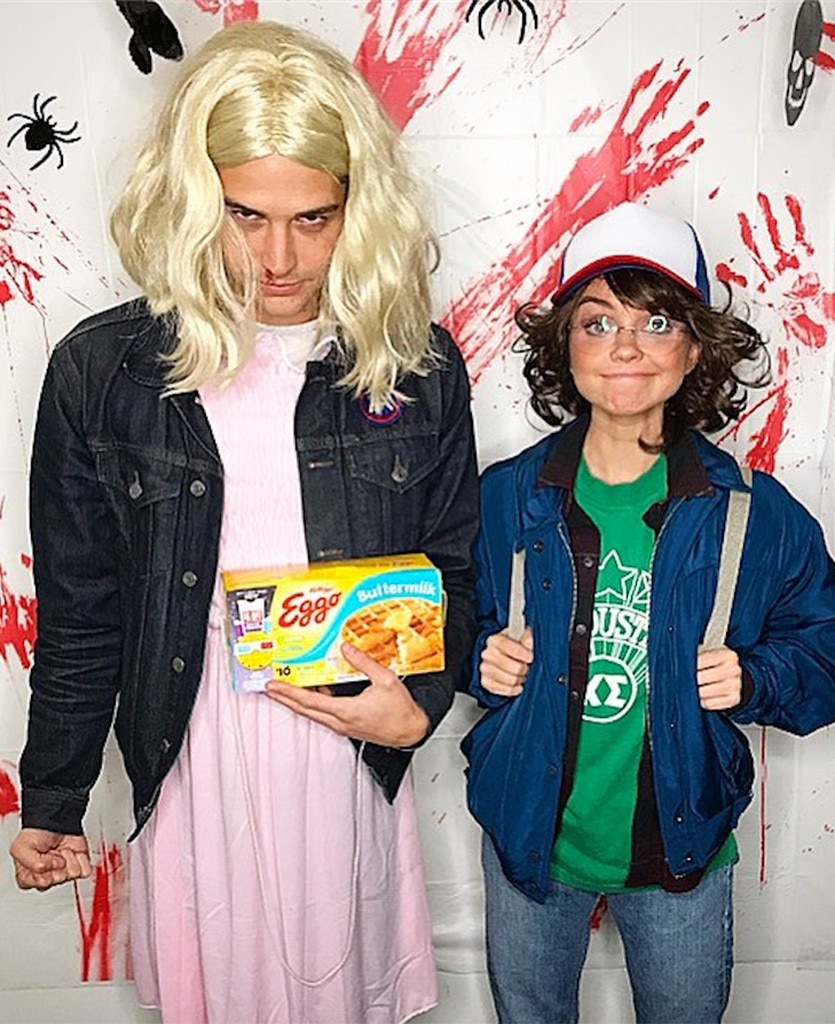 sarahhyland/Instagram
The Photo That Started It All

The actress posed a photo of the two dressed up as Stranger Things characters for Halloween, which sparked romance rumors, as this marked the first time the two have been linked together.