Marvel / Walt Disney Pictures
Is there any role that Robert Downey Jr. can't play? The simple answer: no!
The New York native has been in the entertainment business for a long time and in that time he has established himself as one of the greatest of them all.
So, when the 53-year-old actor was announced as one of the finalists for Male Movie Star of 2018 for the upcoming People's Choice Awards last month it was an honor that was totally well deserved…at least in our eyes.
After his finalist status was revealed, we took a look back at some of the Avengers: Infinity War star's past movie roles and realized—OK, we already knew it—that he has one impressive resume when it comes to Hollywood hits.
Not only has he embodied Iron Man in all of the Avengers films and the Iron Man films over the past decade, but he's been Sherlock Holmes, a reporter in Good Night, and Good Luck, a journalist in Zodiac and portrayed so many more iconic characters in between.
While we are all about celebrating the star for his superhero persona in Avengers: Infinity War—because Tony Stark and Iron Man go hand-in-hand with Robert Downey Jr.'s name—his other roles shouldn't be forgotten or glossed over.
So, as you prepare to vote for the legendary star for his role in the latest Avengers film (do so by clicking here), make sure to take a trip down Hollywood lane by looking through our best roles gallery for the bad boy turned box office hit maker below.
Trust us, seeing the actor's old roles will make you want to vote for him even more.
Just make sure that if you want to vote for Downey for this year's PCAs you do it before Friday, Oct. 19, which is when our final round of voting comes to a close.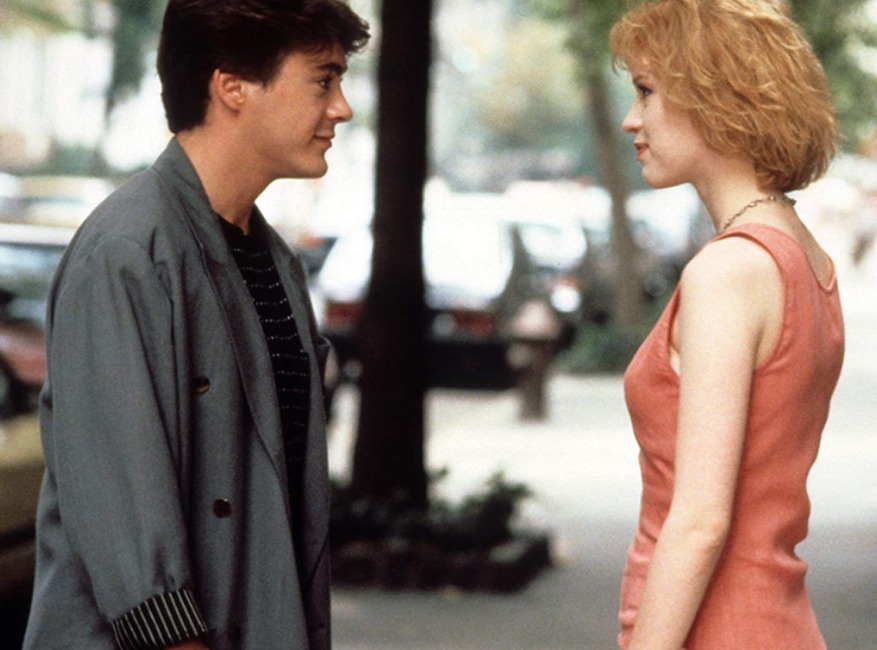 20th Century Fox
The Pick-Up Artist

Whether making a move on Molly Ringwald, channeling Charlie Chaplin or suiting up as a superhero, the 53-year-old actor has managed to entertain us time and time again. Movie star? Yeah, we think he's earned that title. Take a look at this two-time Academy Award-winner's range of characters as we look back at some of his best roles.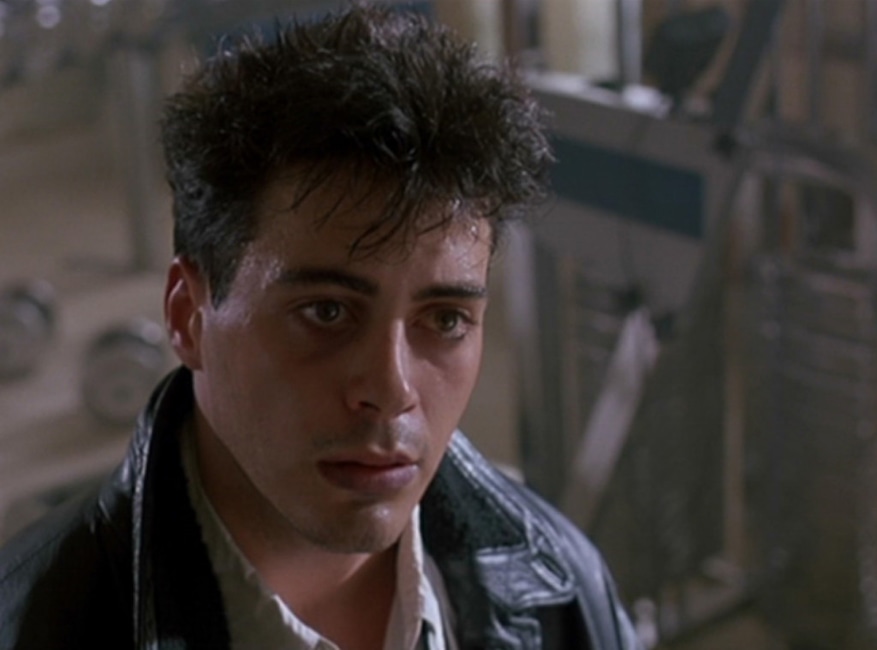 20th Century Fox
Less Than Zero

Starring in this 1987 drama, Downey plays a drug addict whose startup record company takes a turn for the worst. The movie grossed over $12.3 million at the box office, and Downey was praised by Janet Maslin, a writer for The New York Times, for his star performance. She wrote in her film review, "Mr. Downey gives a performance that is desperately moving, with the kind of emotion that comes as a real surprise in these surroundings."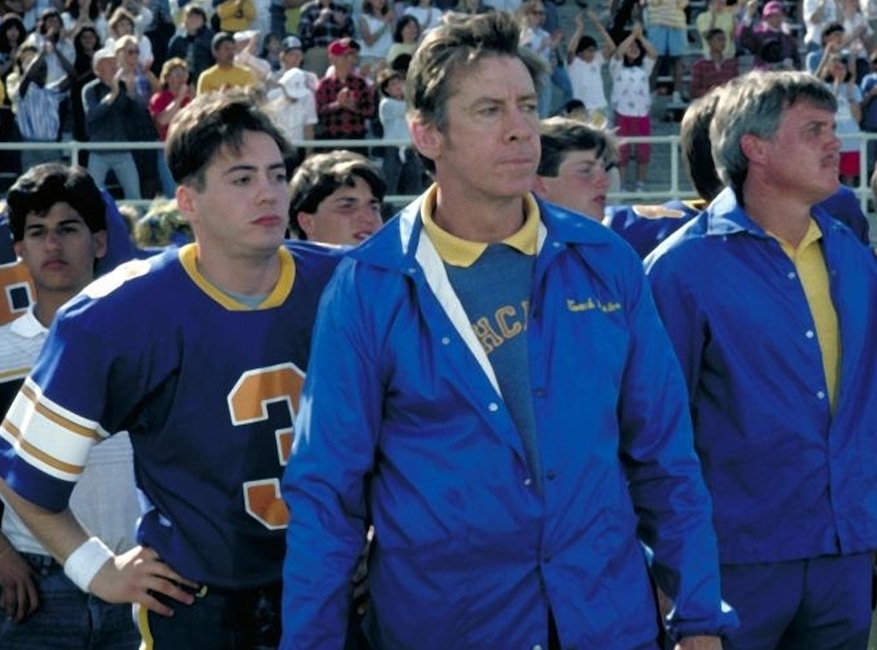 Twentieth Century Fox
Johnny Be Good

The 1988 comedy revolves around the college recruitment process for high school football players, one of which is played by Downey. Despite poor reviews, the film grossed over $17.5 million at the box office.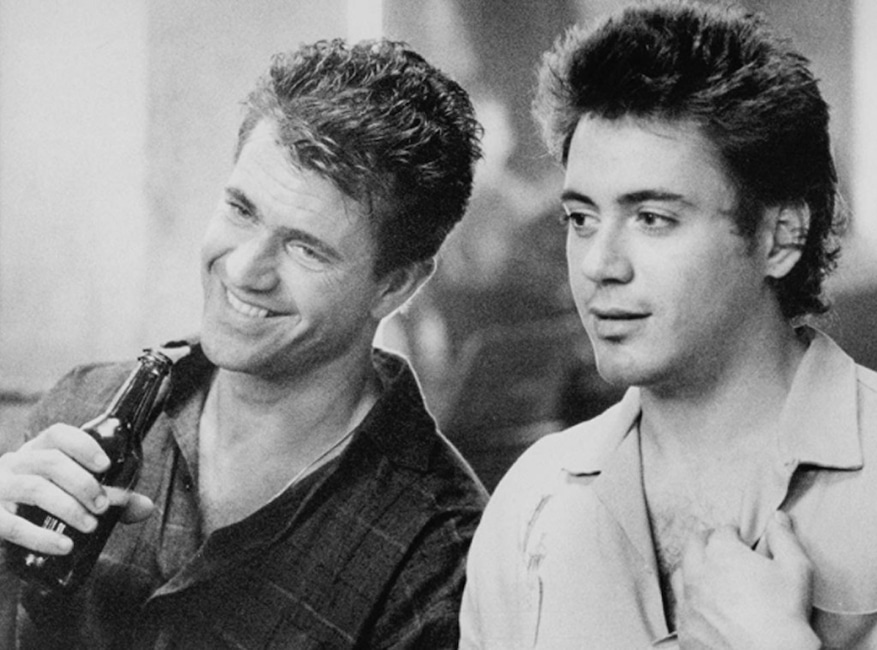 Carolco Pictures
Air America

Co-starring with Mel Gibson, Downey stars as a helicopter traffic pilot, whose license is revoked, for an LA radio station. The 1990 action comedy grossed a worldwide total of over $33.4 million.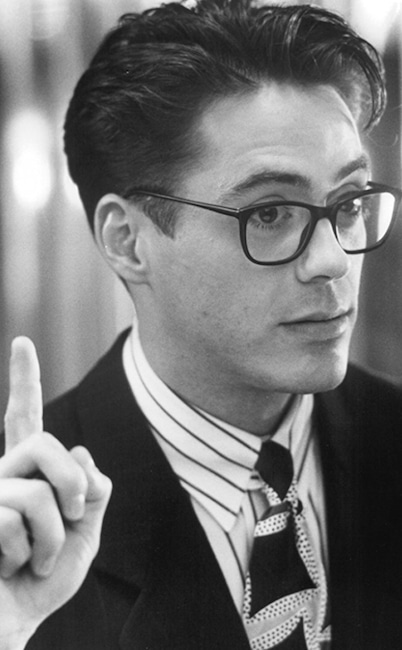 Paramount Pictures
Soapdish

Playing the role of David Barnes, a producer of a daytime drama, Downey co-stars with Sally Field in the $36.4 million-grossing 1991 comedy.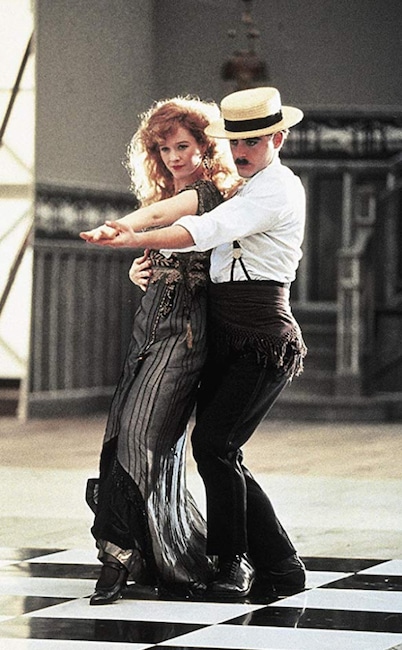 Lions Gate Home Entertainment
Chaplin

As star Charlie Chaplin of the 1992 British-American biographical comedy-drama, Downey scored Best Actor at the BAFTA Awards and was nominated for Best Actor at the Academy Awards for his performance.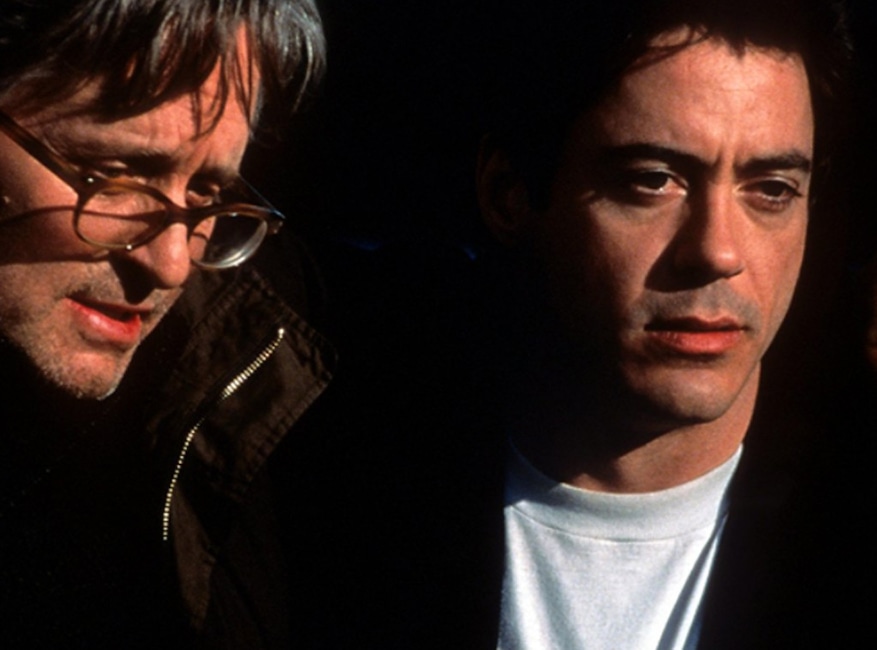 Paramount Pictures
Wonder Boys

In this 2000 comedy-drama, Downey co-stars with Michael Douglas, Tobey Maguire and Katie Holmes, playing the role of a book editor. At the L.A. Outfest, Downey won the Screen Idol Award for his role.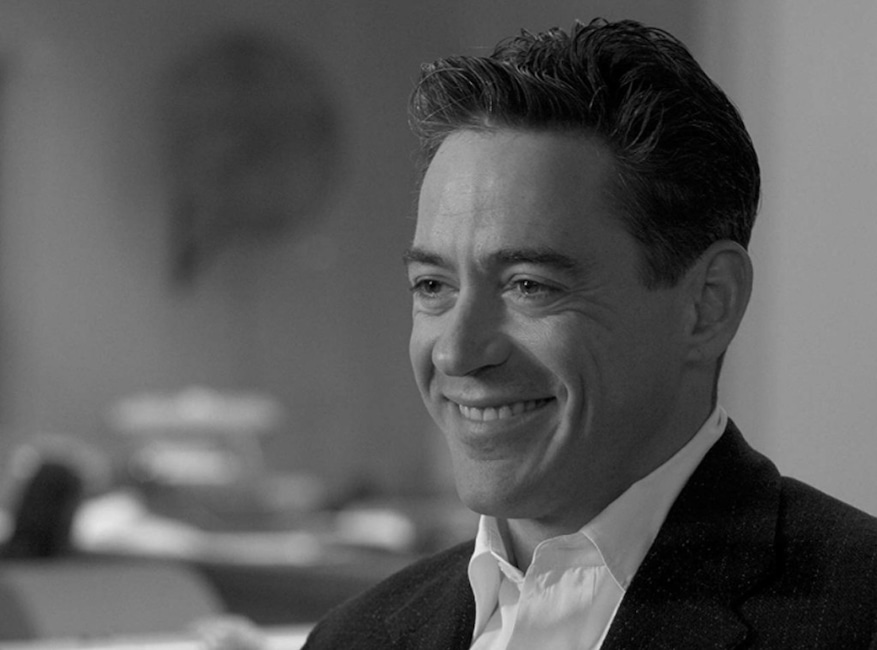 Warner Independent Pictures
Good Night, and Good Luck

Starring as reporter Joseph Wershba in the 2005 black-and-white historical drama, Downey helped the film earn $56.5 million off of a $7 million budget.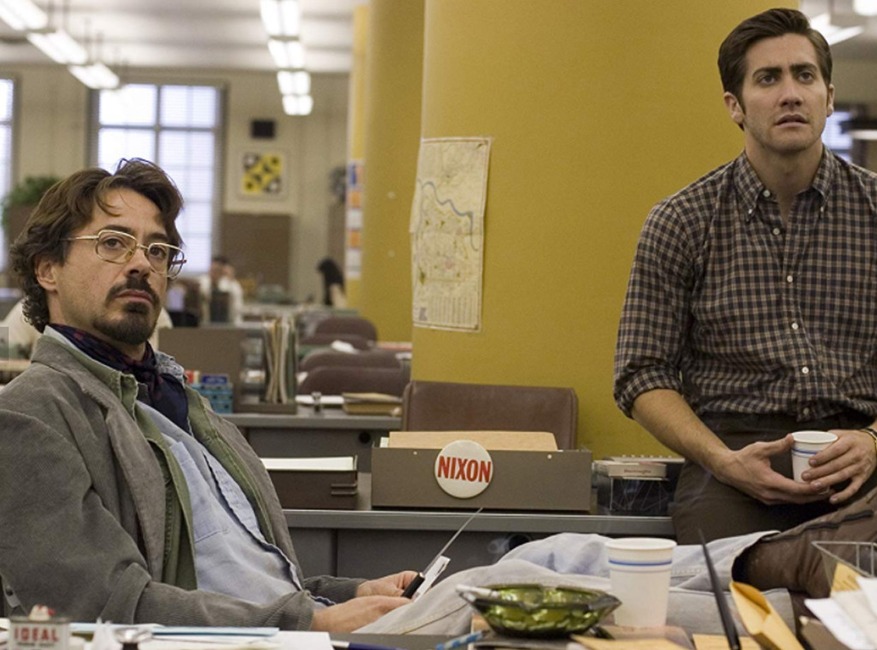 Paramount Pictures
Zodiac

Co-starring with Jake Gyllenhaal and Mark Ruffalo, Downey plays the park of Paul Avery, a journalist for the San Francisco Chronicle assigned to the Zodiac case, in this $84.8 million-grossing 2007 mystery thriller.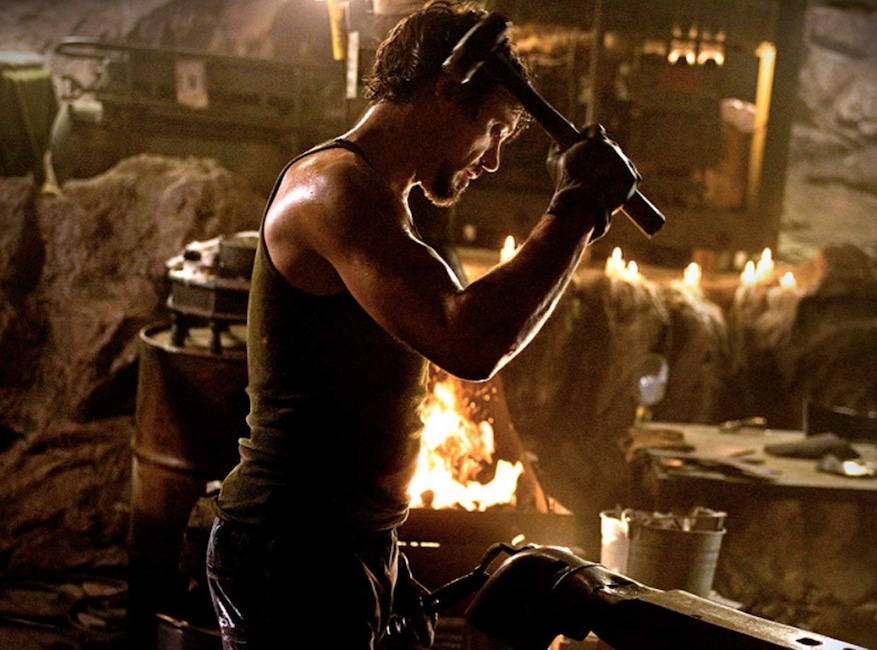 Paramount Pictures
Iron Man

In 2008, Downey starred as Tony Stark, or Iron Man, a genius inventor and playboy, in this $585.2 million-grossing superhero hit. Winning Best Actor at the Saturn Awards, Downey would go on to star in two more movies in this ultra successful franchise.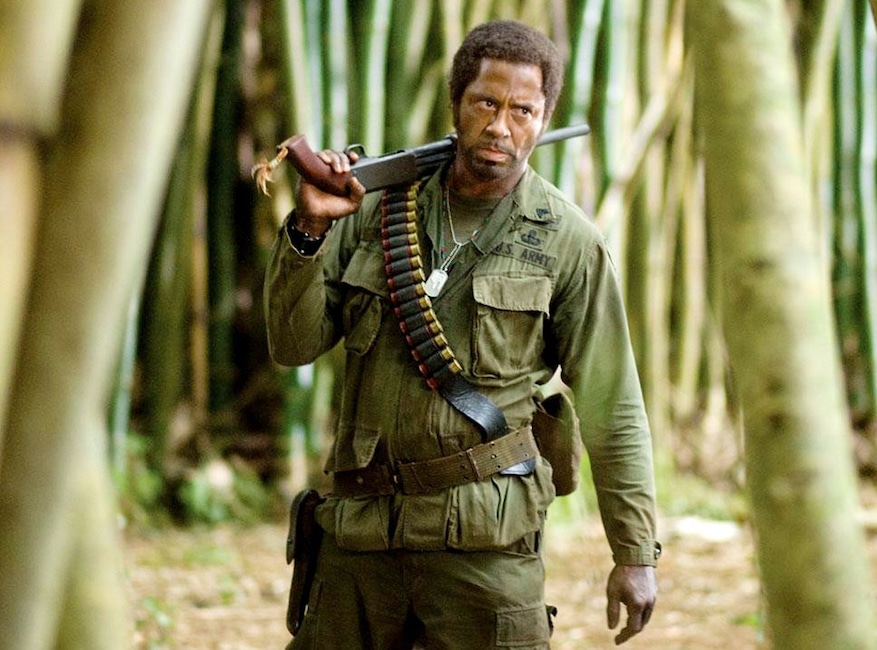 Dreamworks Pictures
Tropic Thunder

Downey acts as Kirk Lazarus, an Australian method actor, in this 2008 action comedy. Co-starring with Ben Stiller and Jack Black, the star-studded cast helped the film gross $188.1 million at the box office.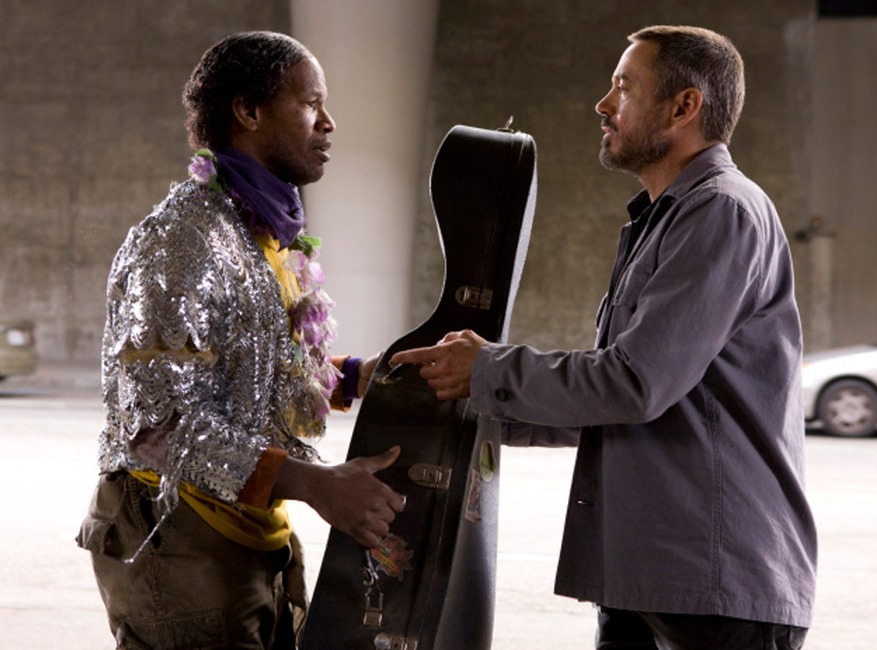 Paramount Pictures
The Soloist

Playing the role of Steve Lopez, a a journalist working for the Los Angeles Times, Downey co-stars with Jamie Foxx, who plays a homeless Juilliard alum, in this 2009 British-American drama. The film was commended for Downy and Foxx's strong performances despite only grossing $38.3 million off of a $60 million budget.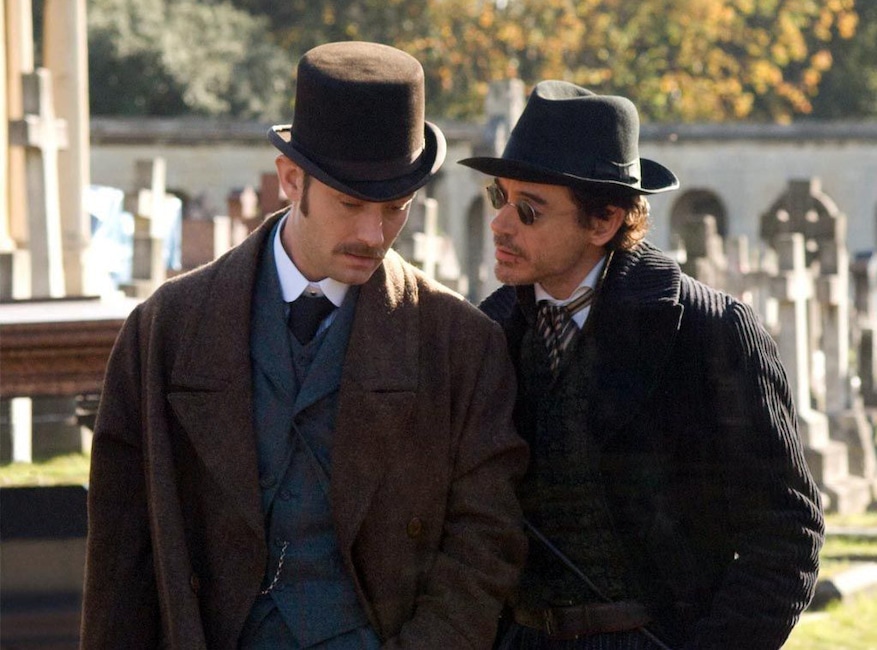 Warner Bros. Pictures
Sherlock Holmes

In this 2009 mystery period action film, the Manhattan-native stars as private detective Sherlock Holmes, acting alongside Jude Law and Rachel McAdams. The film was a commercial success, grossing $524 million at the box office, with Downey winning Best Actor in a Motion Picture Musical or Comedy at the Golden Globe Awards.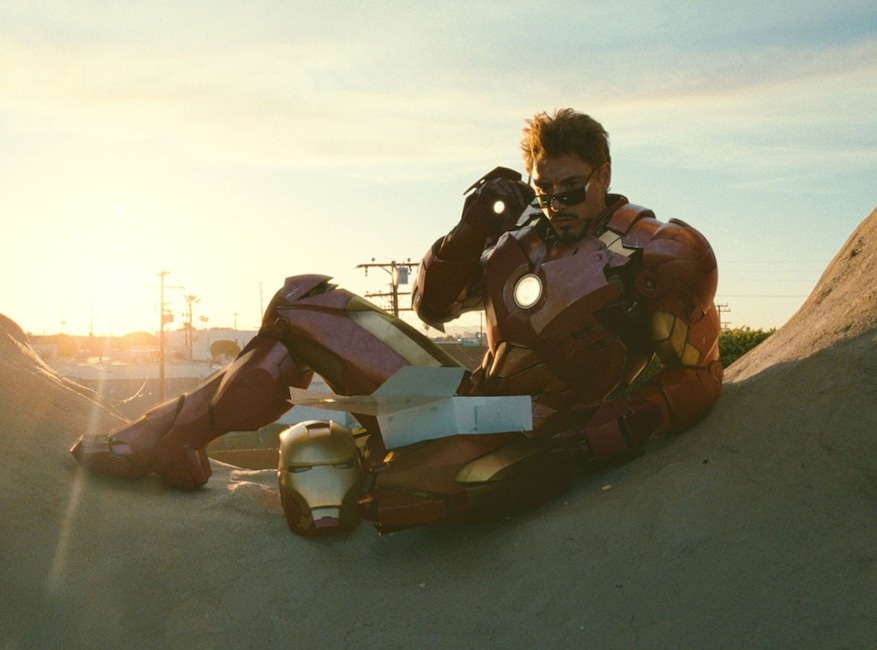 Paramount Pictures
Iron Man 2

In the second hit film of the superhero franchise, Downey stars with Gwyneth Paltrow, Scarlett Johansson and Samuel L. Jackson in the $623.9 million-grossing 2010 film.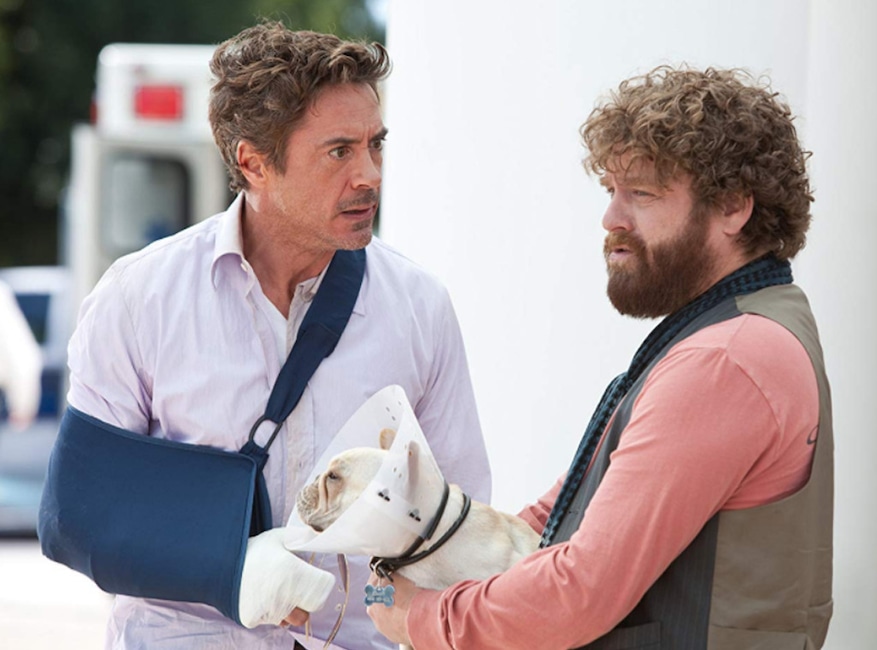 Warner Bros. Entertainment
Due Date

Co-starring with Zach Galifianakis and Jamie Foxx, Downey plays the part of Peter Highman, a successful architect who is travelling home to be with his pregnant wife. Off a $65 million budget, the 2010 comedy grossed $211.8 million.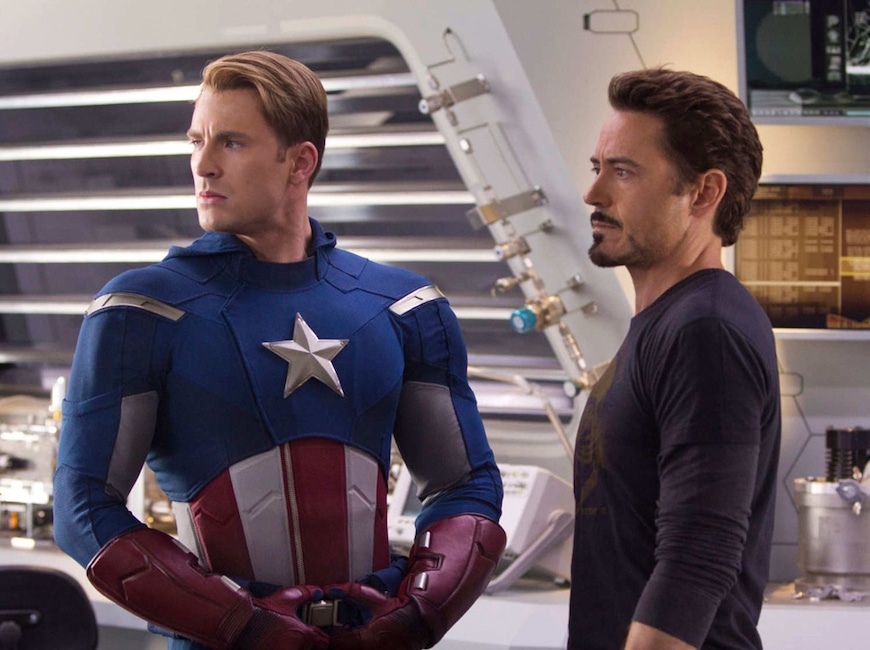 Marvel
The Avengers

In 2012, Downey played Iron Man in this whopping $1.5 billion-grossing hit, which was nominated for an Academy Award for Best Visual Effects.
Marvel/Walt Disney Pictures
Iron Man 3

In the third film of the franchise, Downey launched the superhero sequel to gross $1.2 billion at the box office. Downey won Favorite Action Movie Star at the People's Choice Awards and Best Actor at the Saturn Awards for his star role in the movie.
Marvel/Disney Enterprises
Grossing $1.4 billion worldwide, the 2015 Avengers sequel again features an all-star cast, including Chris Hemsworth, Mark Ruffalo and Chris Evans, with Downey starring as Iron Man.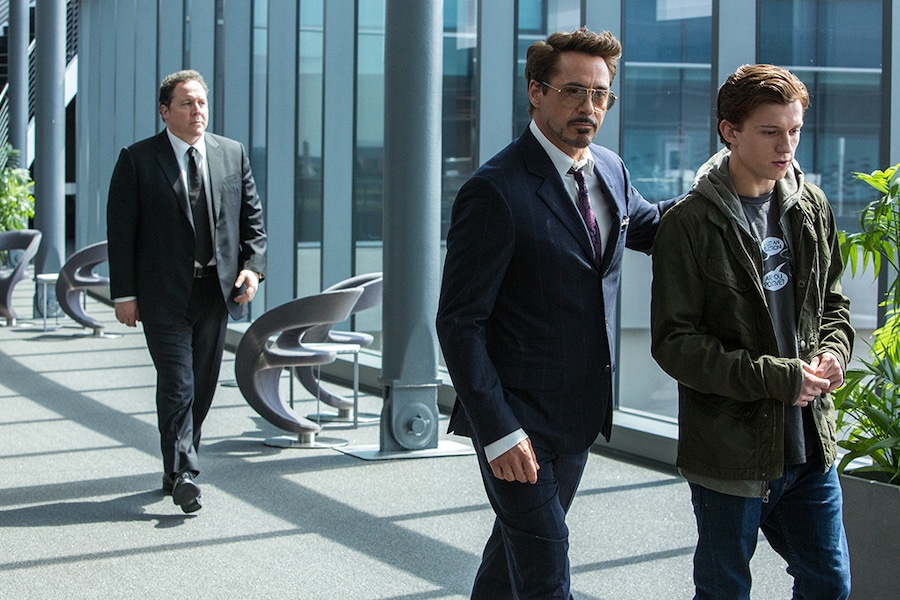 Chuck Zlotnick/Marvel
Spider-Man: Homecoming

As a young Spider-Man's mentor, Downey continues his role as Iron Man, helping the 2017 film gross $880.2 million at the box office.
Marvel Studios
Avengers: Infinity War

This 2018 superhero film smashed records, grossing over $2 billion, with Downey playing his well-known role of Iron Man.