Rob Kardashian's daughter Dream Kardashian is definitely his biggest fan.
The Keeping Up With the Kardashians star and Arthur George Socks designer posted on his Snapchat on Saturday a video of the 14-month-old, his only child, riding around in a Little Tikes Princess Horse & Carriage.
"Dream!" Rob calls out to her.
"Dada da," she replies.
Dream had showcased her new talking skills earlier this month when Rob posted on Twitter a video of him pushing her on a swing as she says, "Hi, dad!"
Rob also posted on Snapchat and Twitter a video of Dream drinking from a sippy cup while sitting in a high chair. And like his sisters, Rob had some fun with the filters.
See more cute photos of Dream Kardashian below:
Snapchat / Rob Kardashian
Dada!

Dream calls out to her dad while riding in a Little Tikes Princess Horse & Carriage.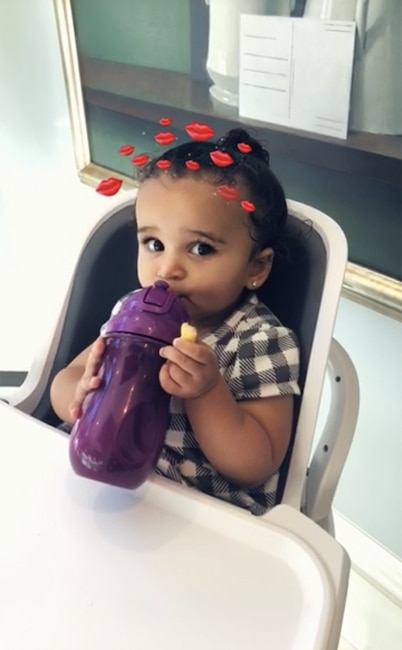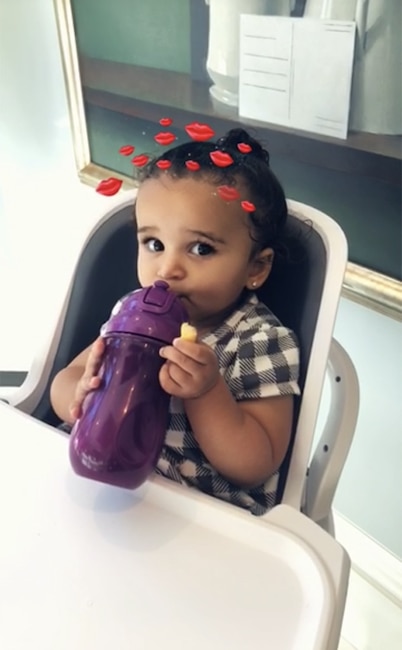 Snapchat / Rob Kardashian
Big Girl Cup

Dream sips from a sippy cup.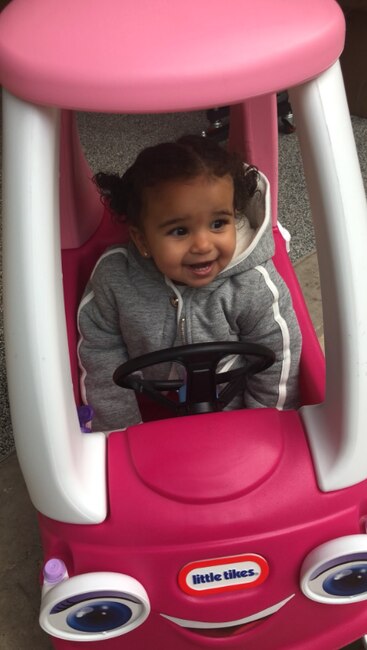 Twitter
Cruisin'

Someone loves driving their pink Cozy Coupe!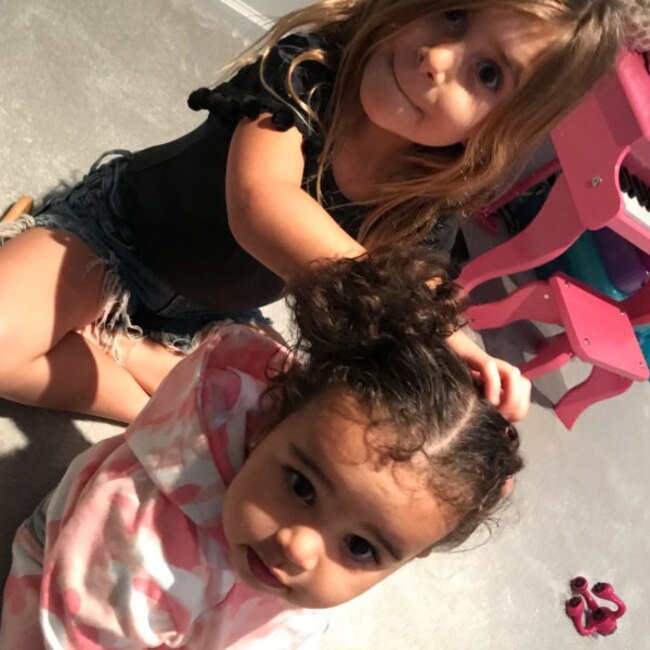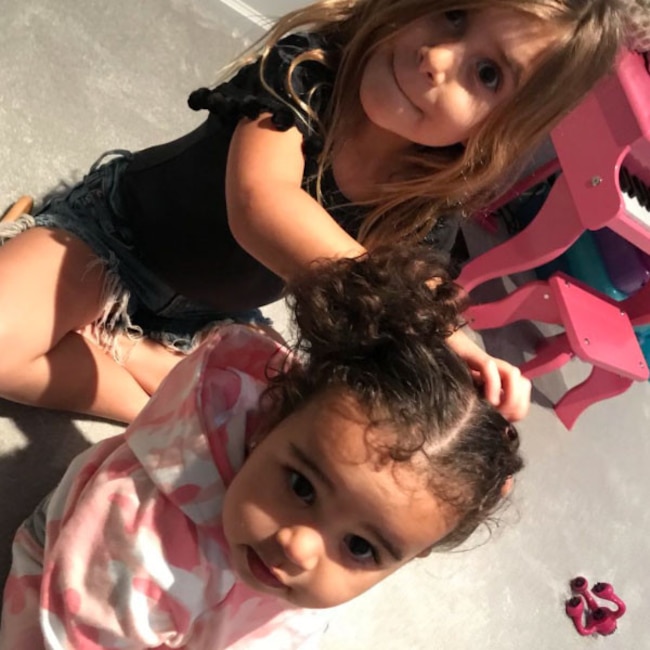 Twitter
Cute Cousins

"Cousin love," Rob captioned this pic of Dream and P.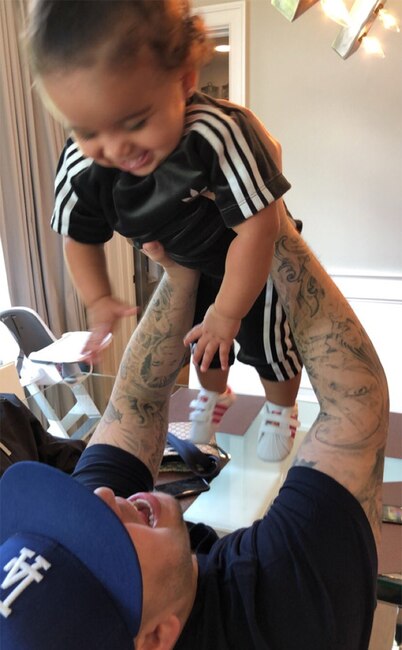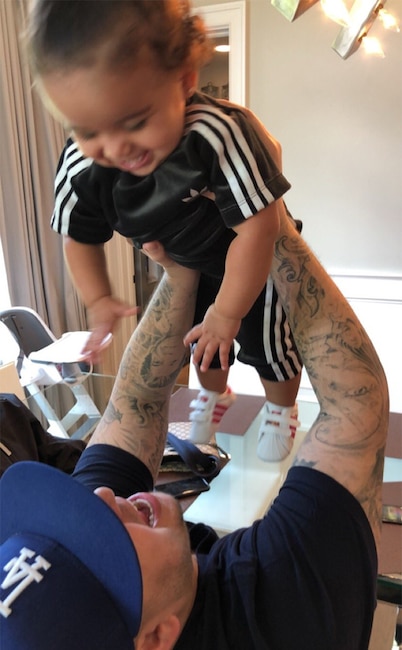 Twitter
Happy First Birthday

Rob Kardashian posted this photo on Twitter on his little girl's first birthday.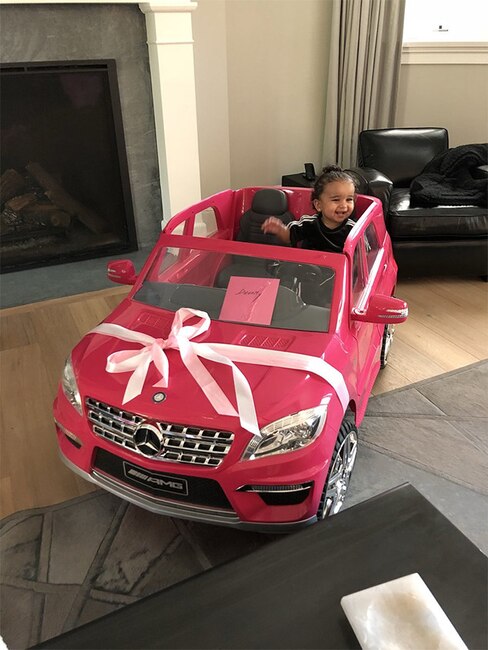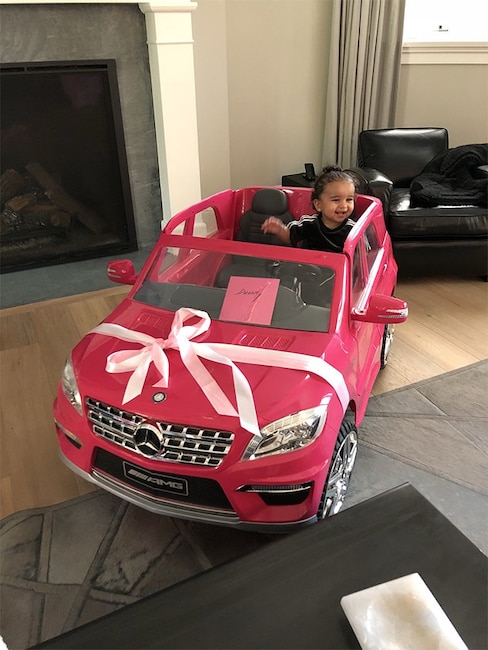 Twitter
Vroom Vroom

You get a car! And you get a car! Rob Kardashian shared this photo of Dream enjoying one of her first birthday presents.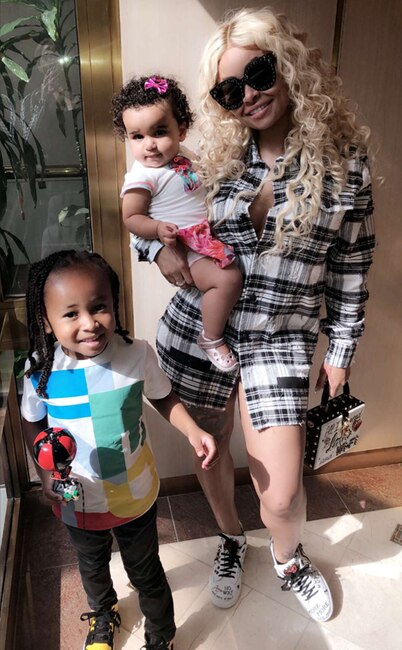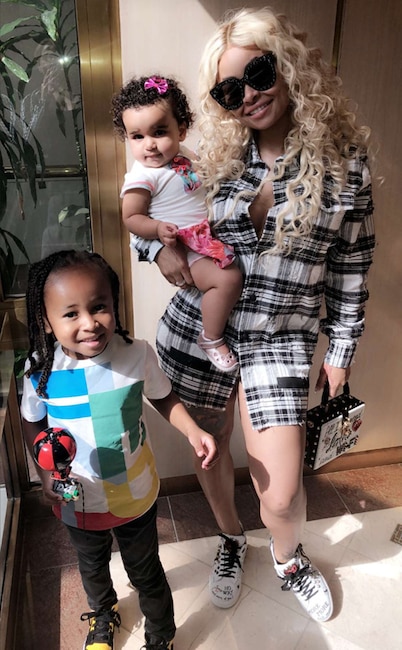 Instagram
Three's Company

Dream hangs out with mama and big brother King.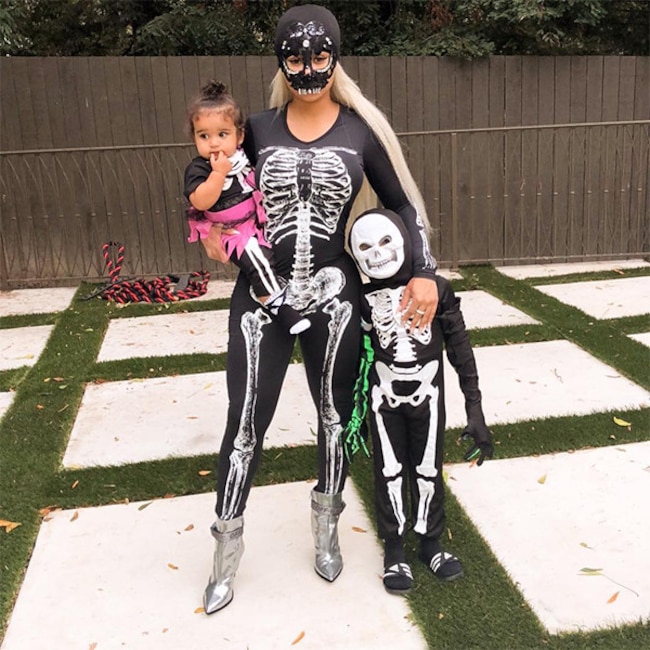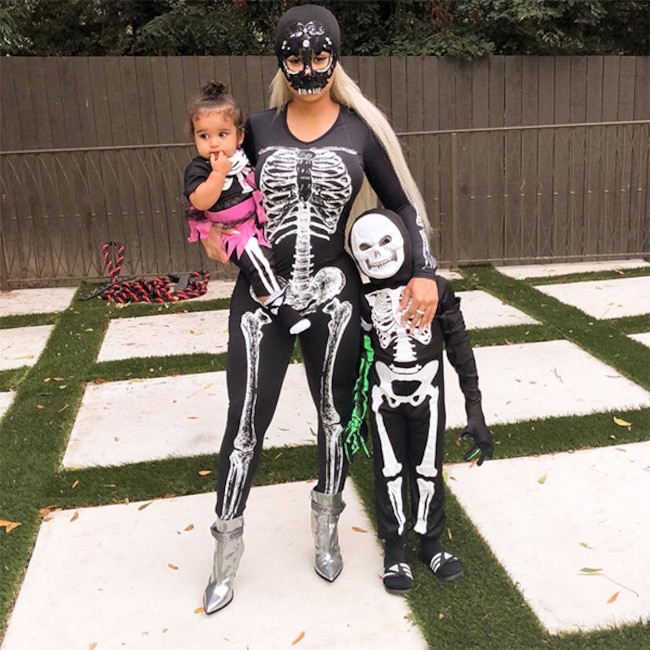 Instagram
Happy Halloween!

Blac Chyna, daughter Dream Kardashian and son King Cairo get into the Halloween spirit.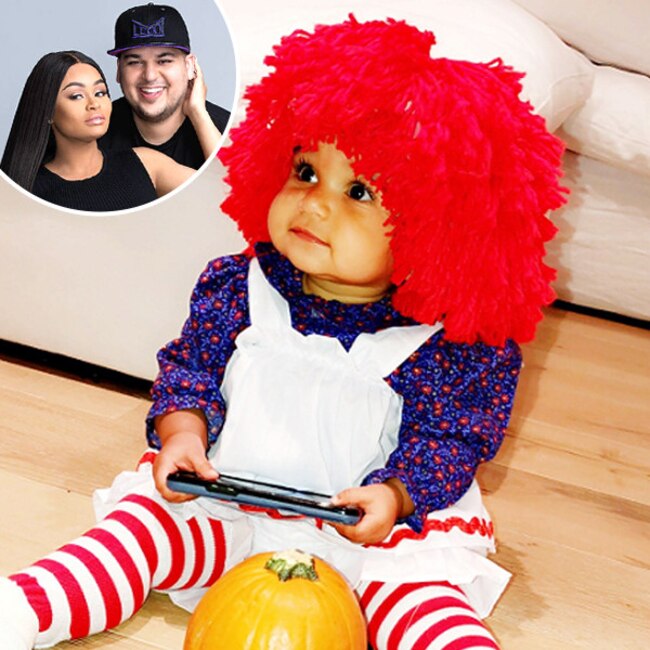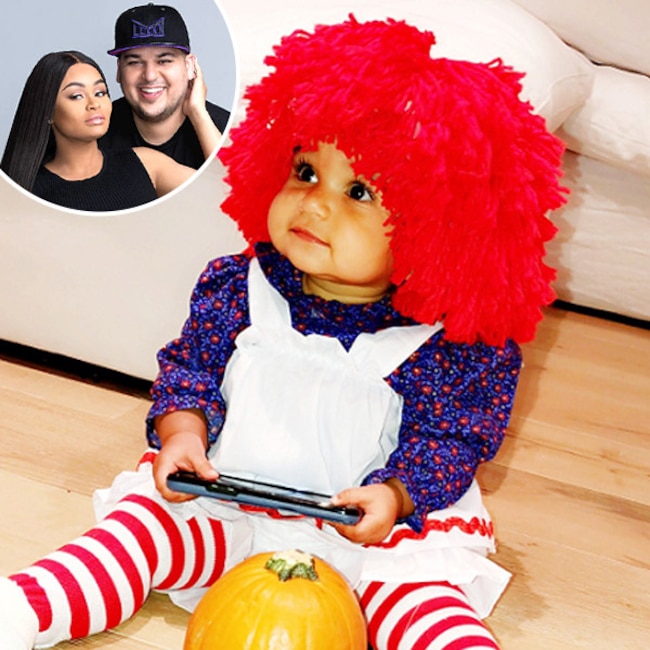 Instagram, E!
First Halloween

Dream dons an adorable Raggedy Ann costume for Halloween.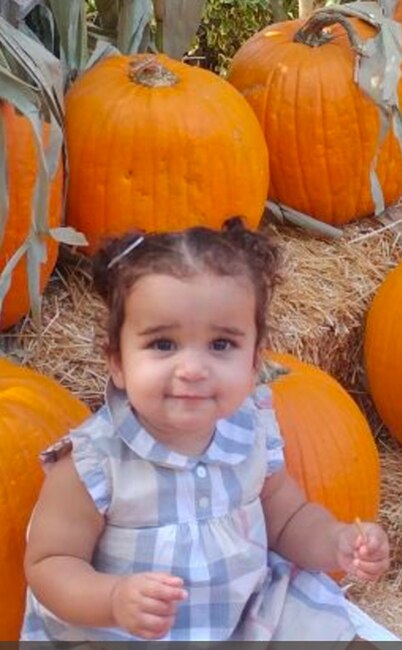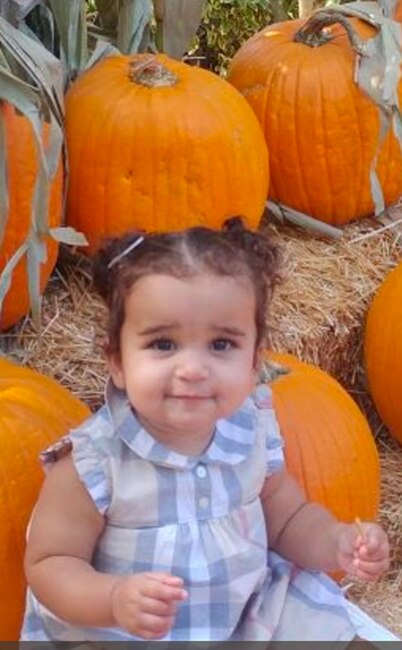 Twitter
What a Little Pumpkin!

Rob Kardashian took this photo of Dream Kardashian enjoying some pumpkins during her first trip to the zoo.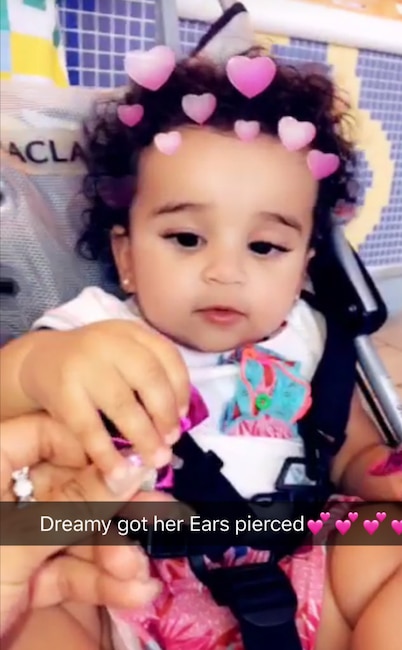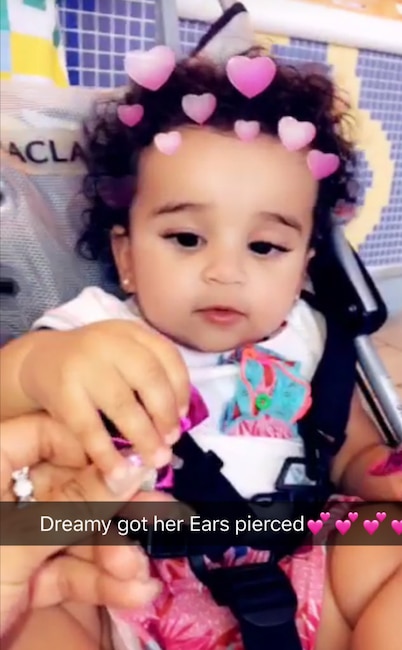 Instagram
Big Girl Now

Dream gets her ears pierced for the very first time. Look at that bling!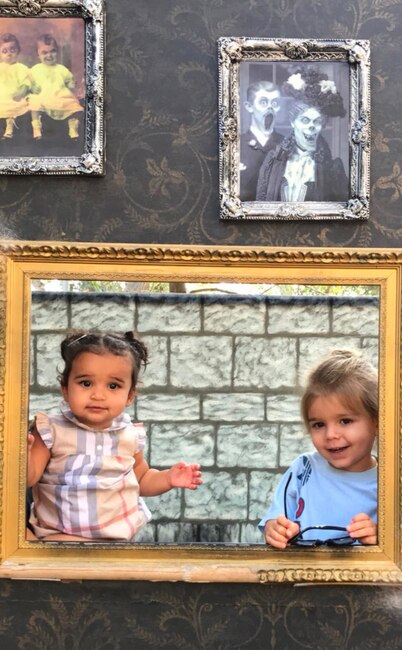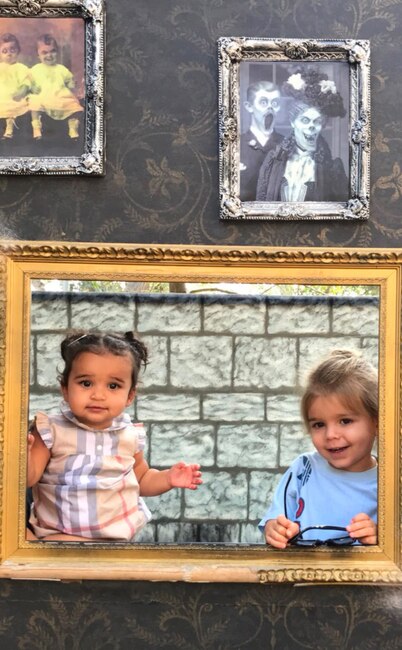 Twitter
Peekaboo! I See You

Dream Kardashian and Reign Disick posed behind a spooktacular photo wall just a few weeks before Halloween.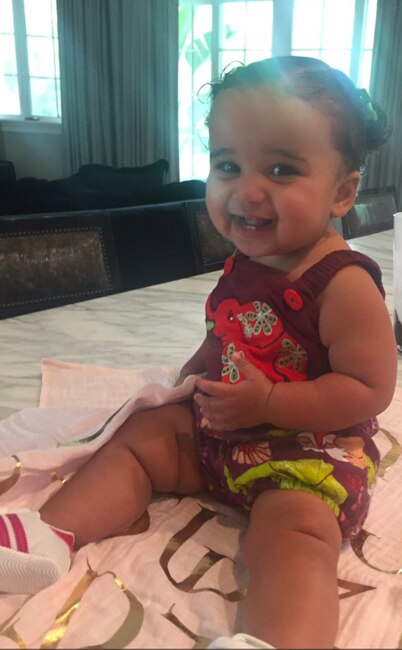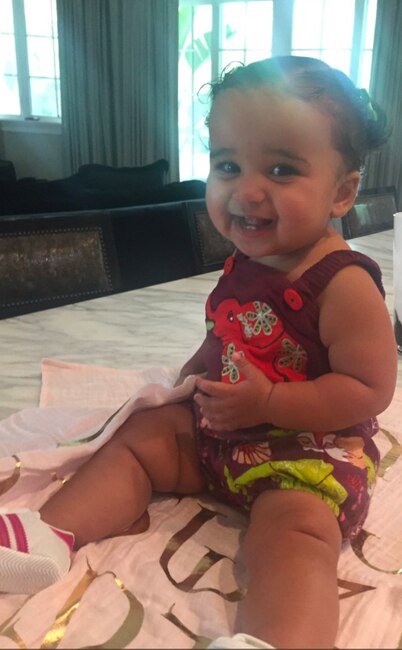 Twitter
My Twin

Rob Kardashian tweeted this adorable picture of his little one smiling along with the caption "my twin" in September 2017.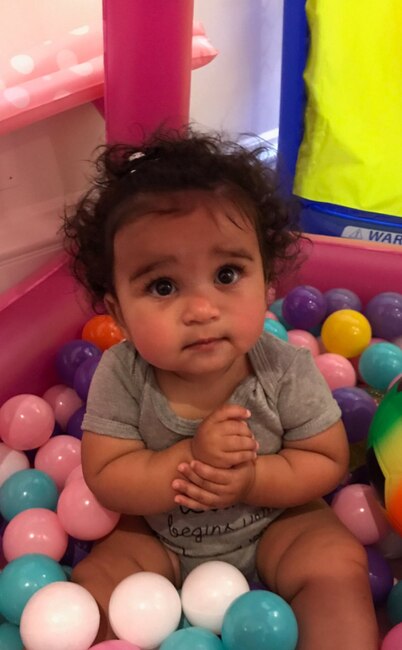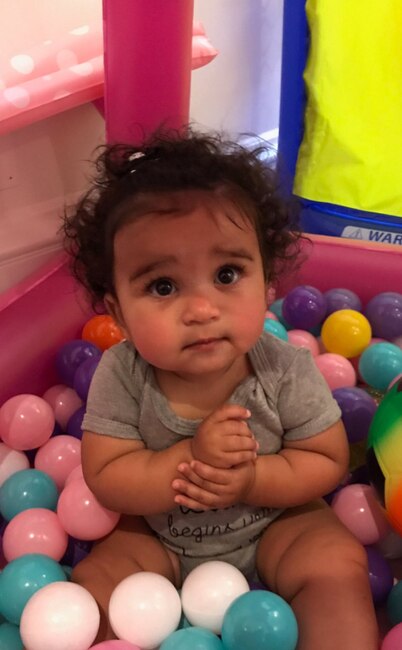 Twitter
A Ball of Fun

Dream Kardashian looked adorable playing in a tiny ball pit.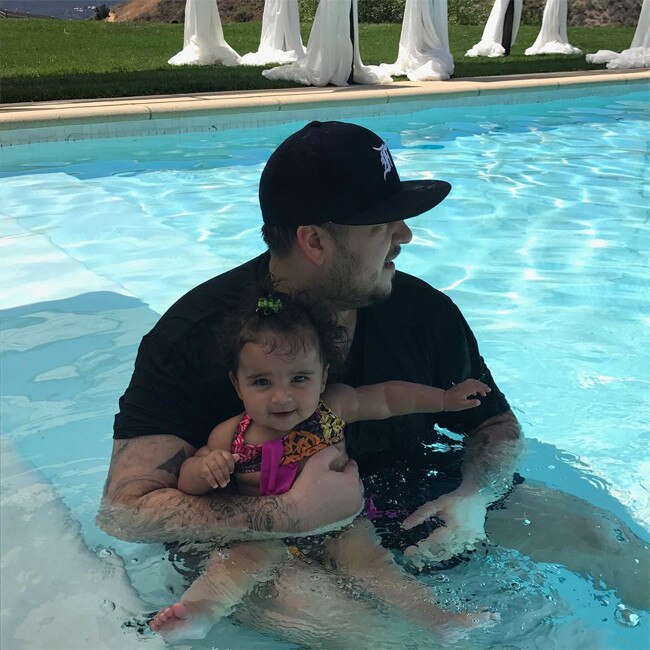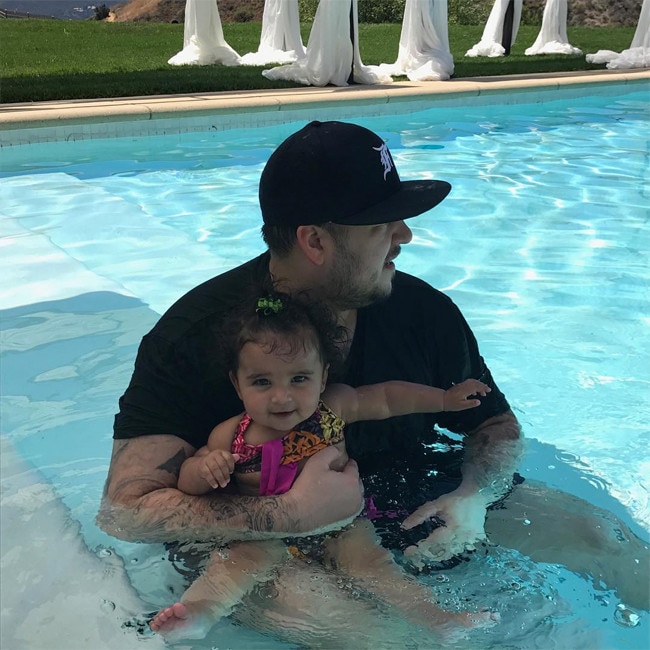 Instagram
Fourth of July

Rob Kardashian posted this sweet pic of him with his baby girl on her first Fourth of July.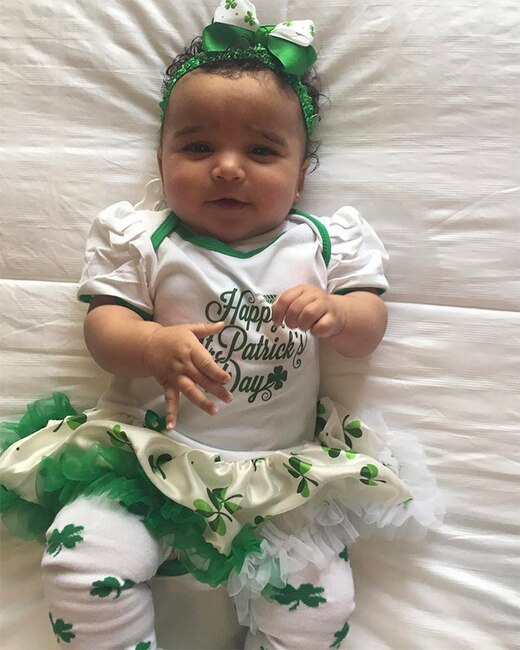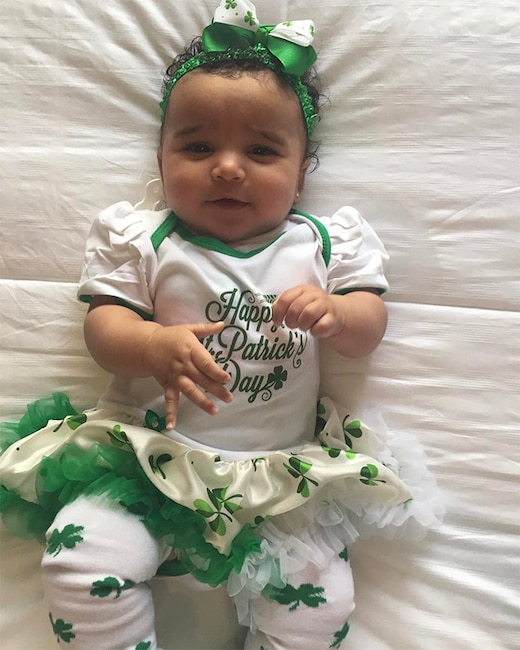 Instagram
Kiss Me, I'm Irish

Baby Dream celebrates her first St. Patrick's Day, and on her dad's 30th birthday!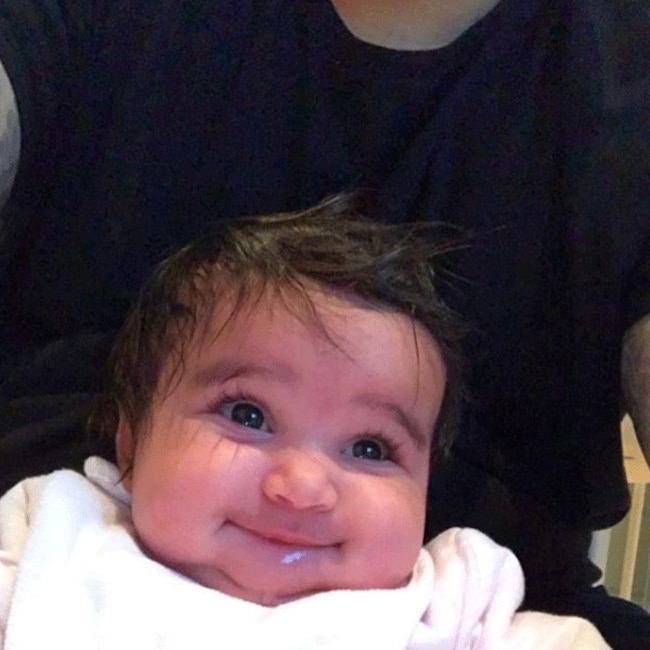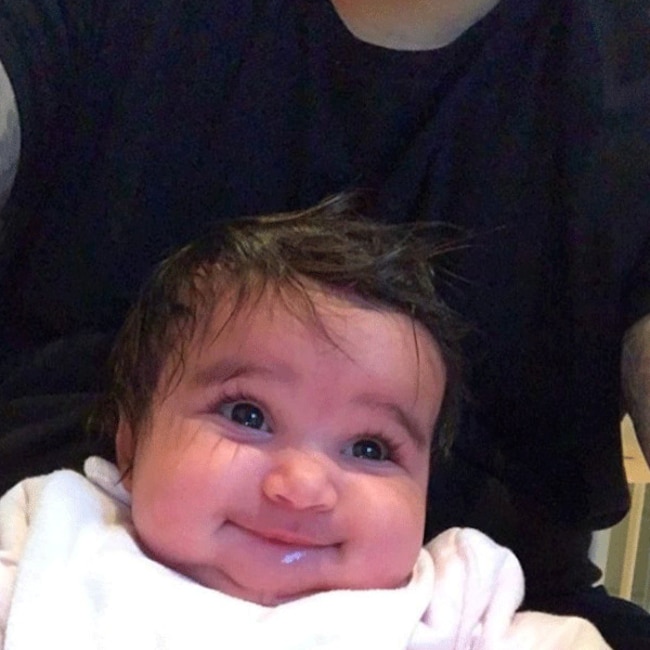 Instagram
Drool Baby, Drool

"Look how long her eye lashes are," Rob Kardashian wrote on Instagram. "I will never say no this Woman lol."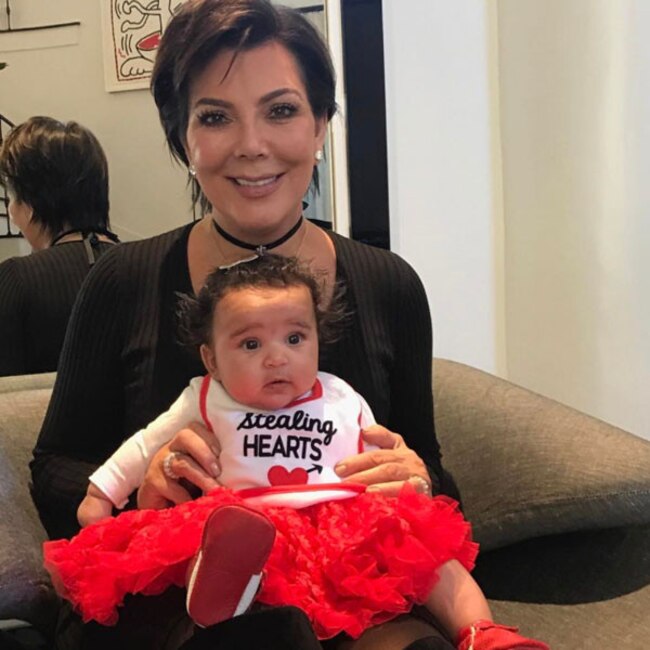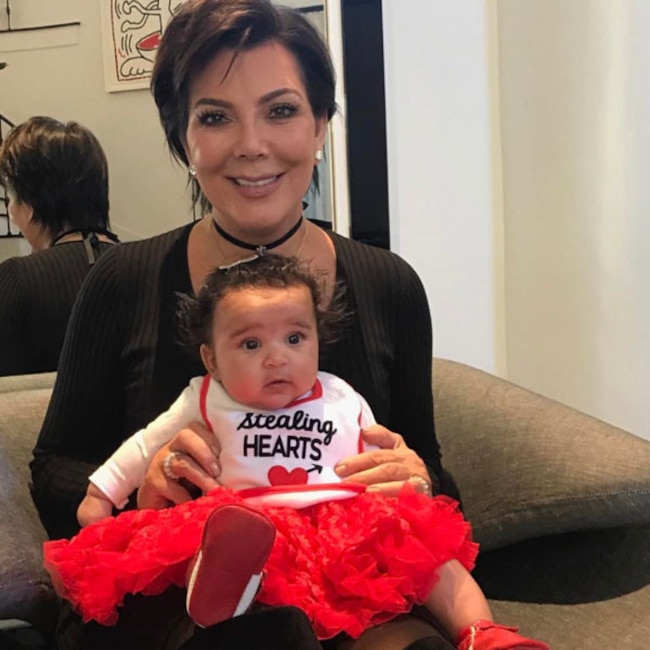 Instagram
First Valentine's Day!

"Stealing hearts mama," Rob wrote.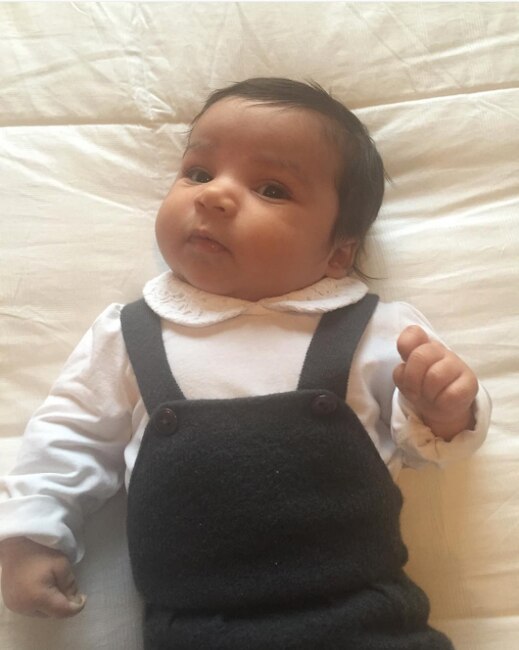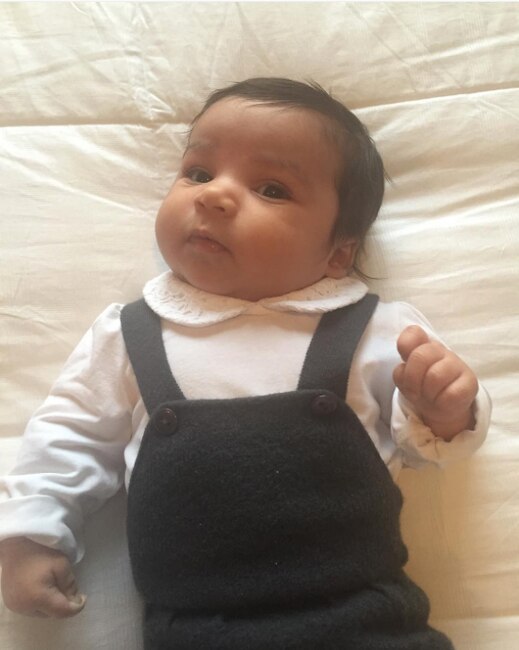 Instagram
Adorable Overalls

Dream rocks some pint-size overalls and a precious collared shirt.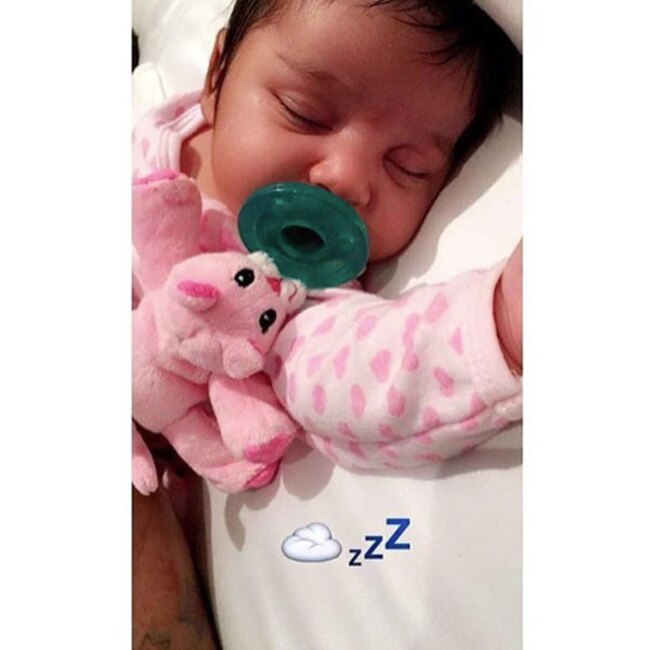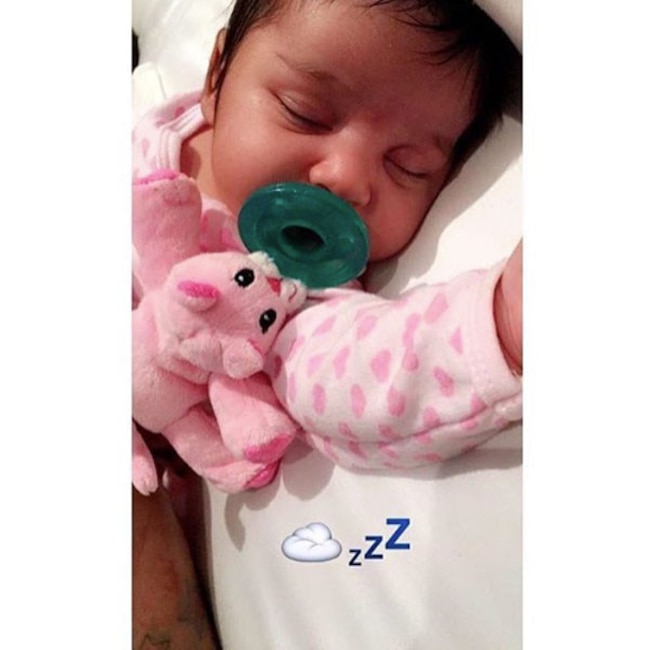 Instagram
Dreamin' Away

The baby caught some zzzz's in style.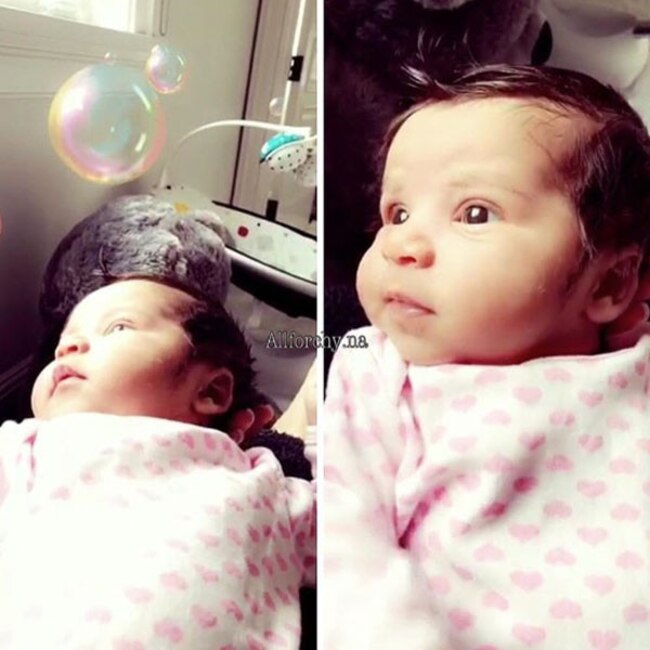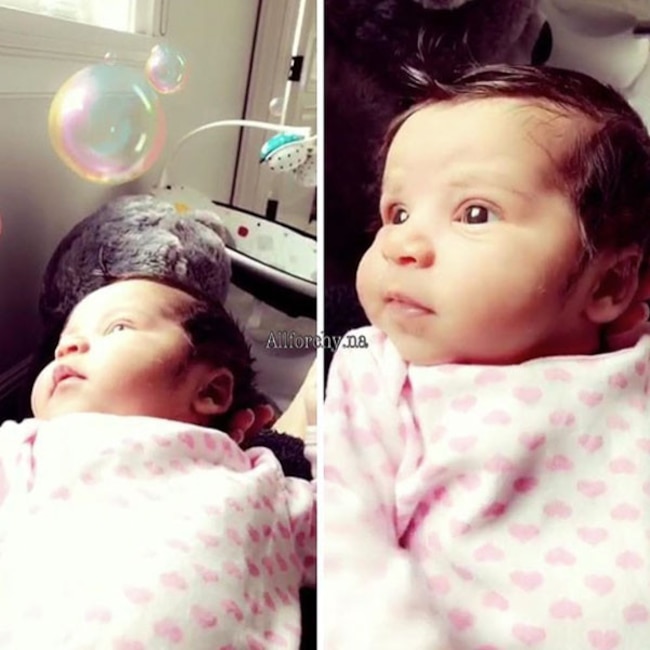 Instagram
Bubbly Baby

Dream's latest fascination? Bubbles!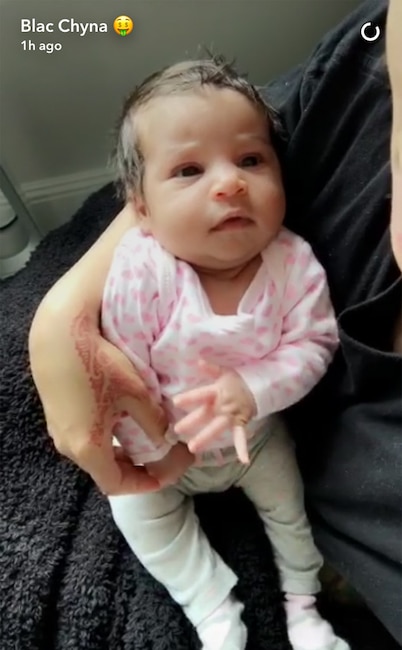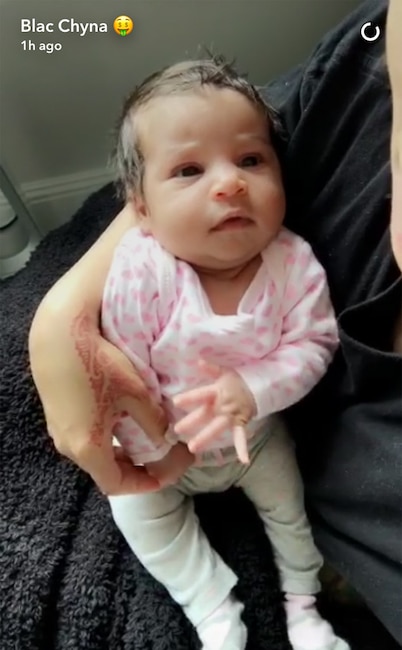 Snapchat / Blac Chyna
What's Up?

The baby looks at her mother.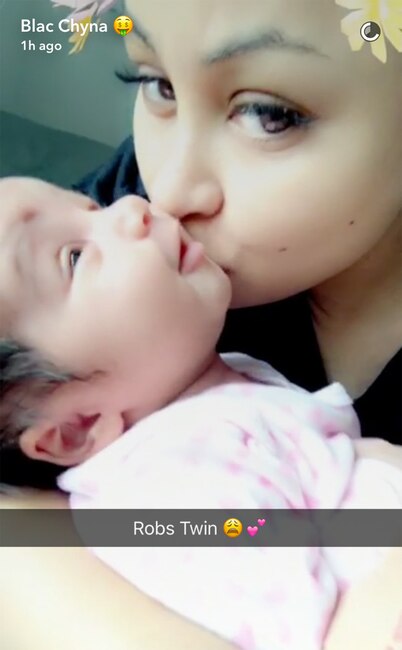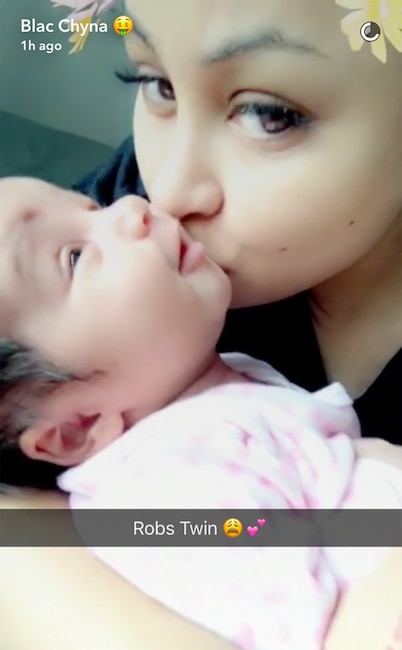 Snapchat / Blac Chyna
Kisses From Mama

Blac Chyna smooches her little girl.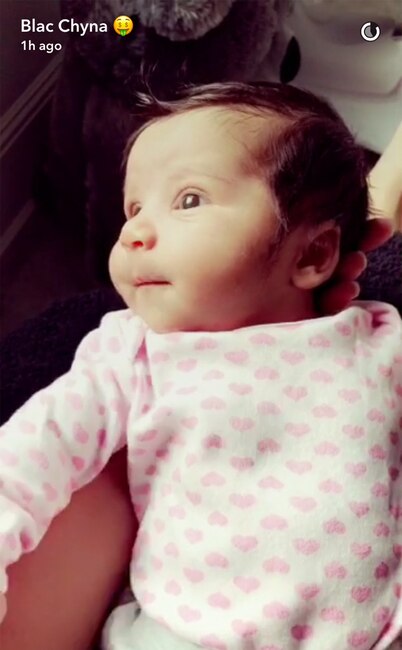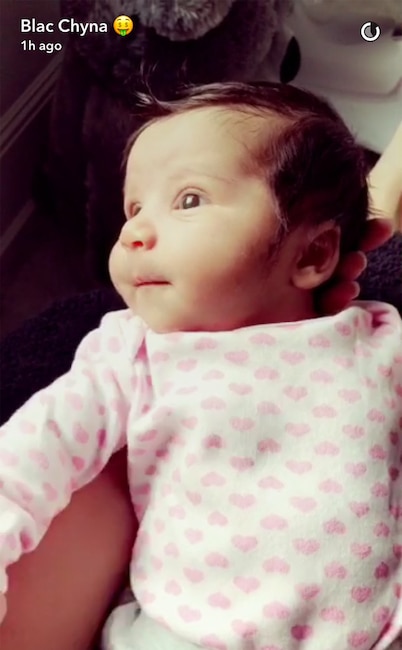 Snapchat / Blac Chyna
Baby Bliss

Little Dream thinks about her next meal.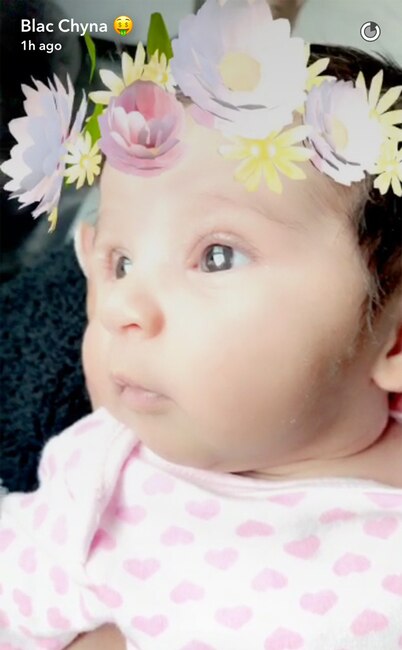 Snapchat / Blac Chyna
Flower Girl

Blac Chyna posted this video of the baby on Snapchat when she turned 1 month old.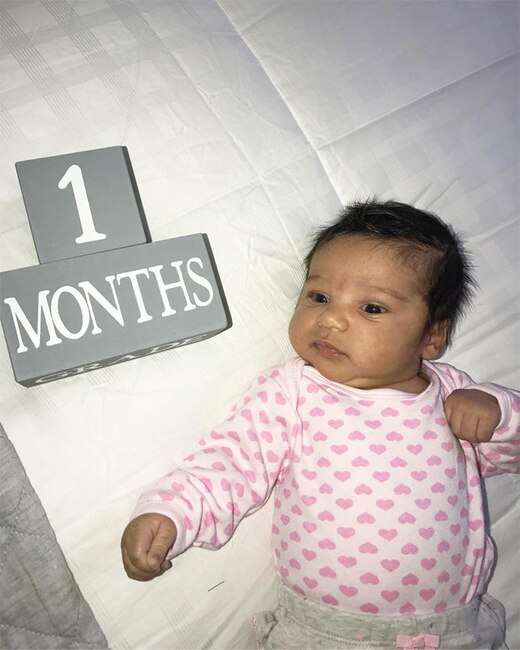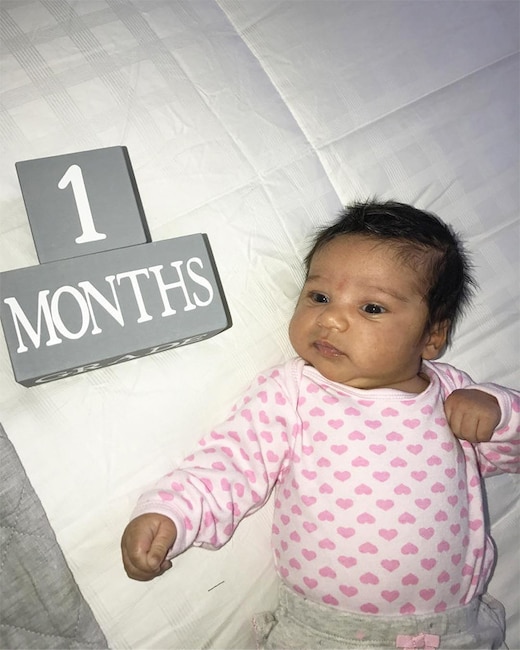 Instagram
1 Month Old

Dream's first age milestone pic!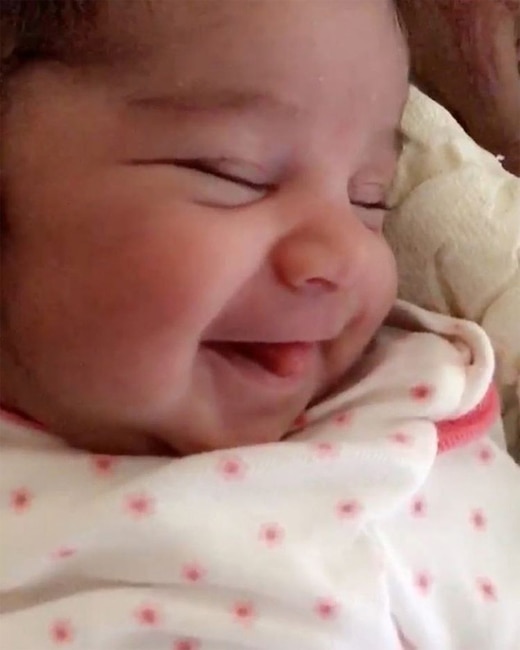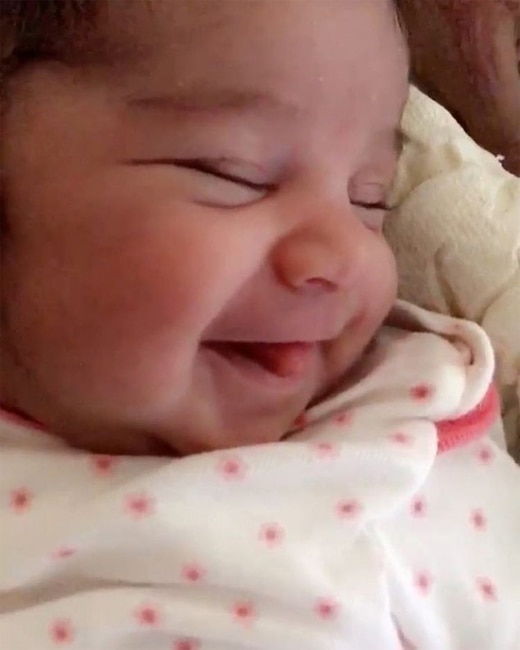 Instagram
Daddy's Little Girl

Rob Kardashian wrote on Instagram, "Hi baby :)"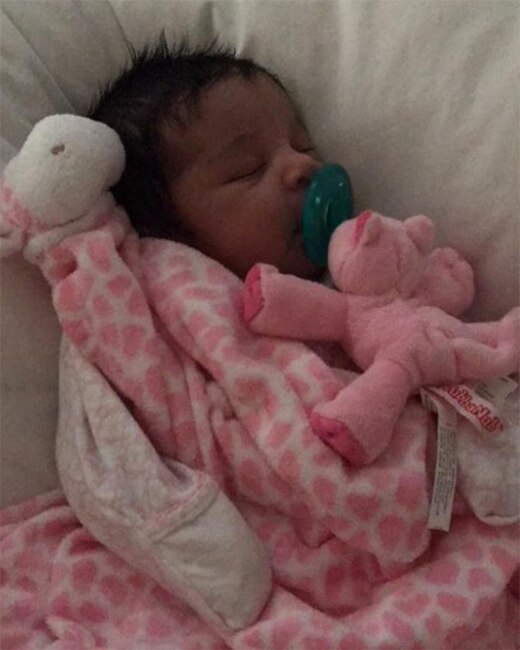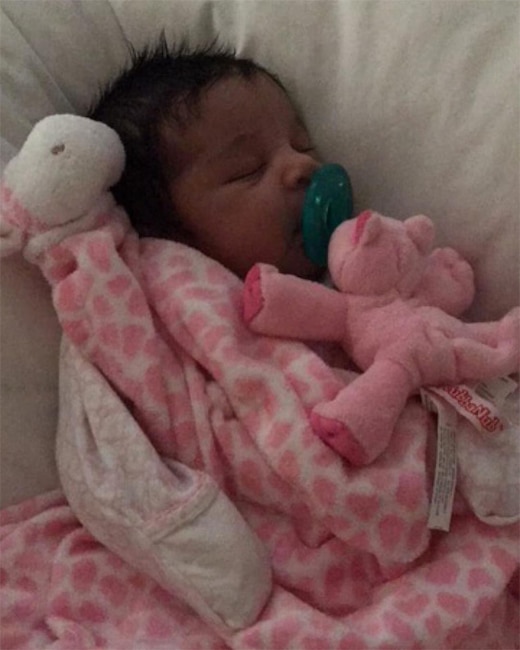 Instagram
Pretty in Pink

Dream sucks blissfully on her Wubbanub pacifier.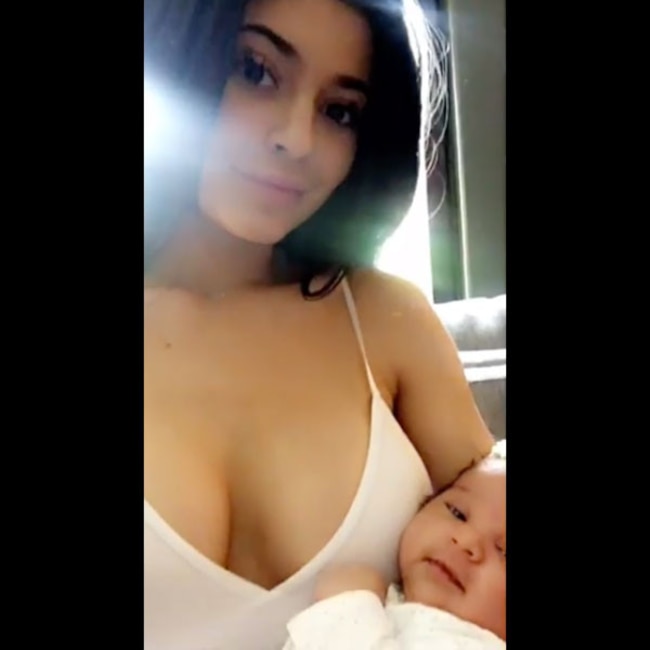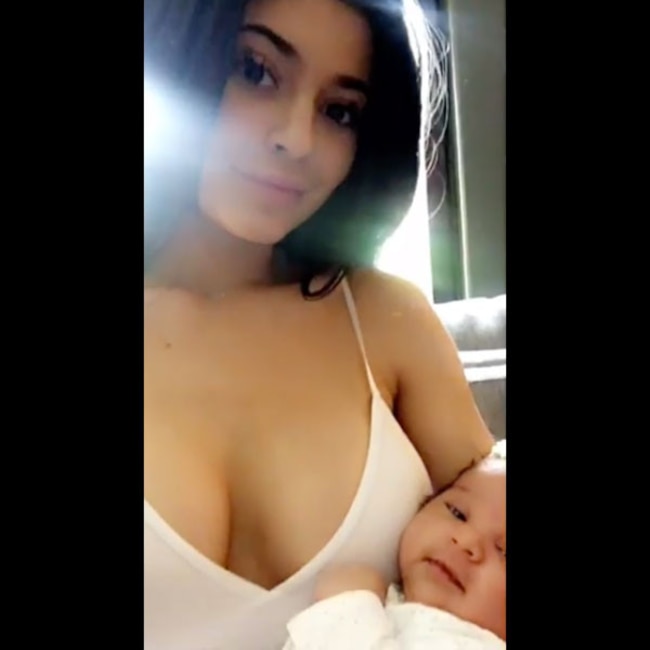 Instagram
Aunt Kylie

Rob Kardashian's sister Kylie Jenner cuddles her niece.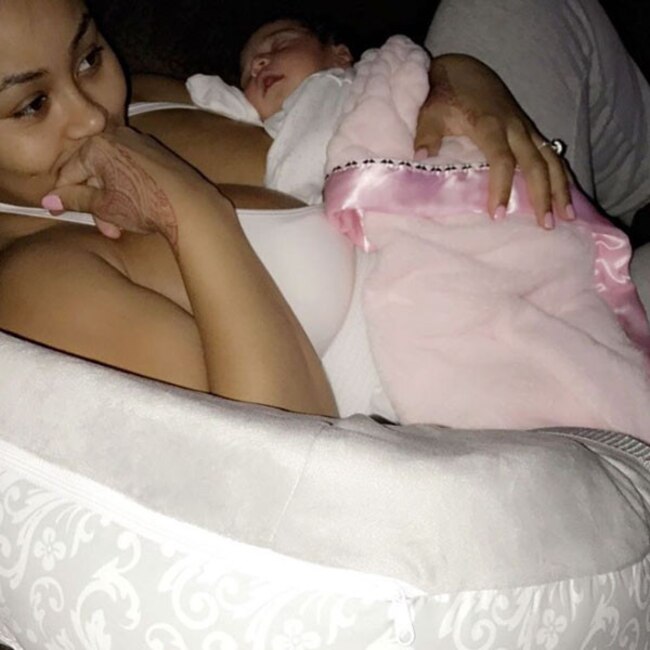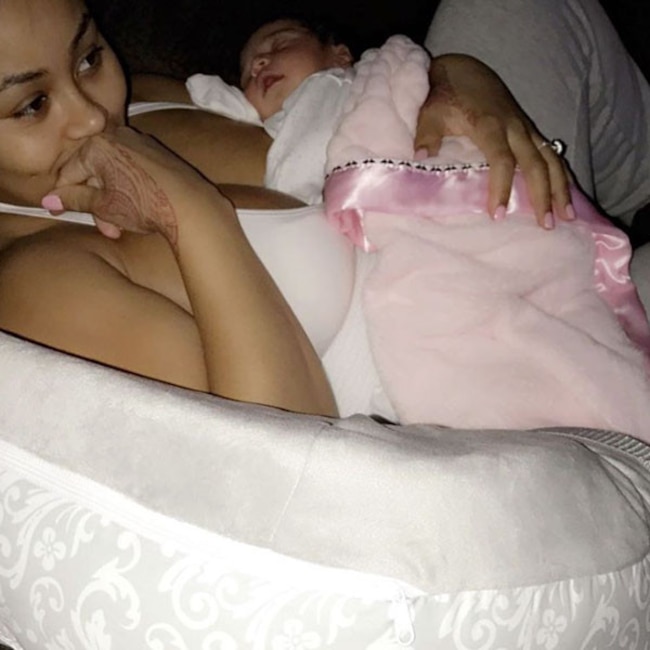 Instagram
Zzzz

Chyna posted this sweet snapshot with a sleeping emoji face.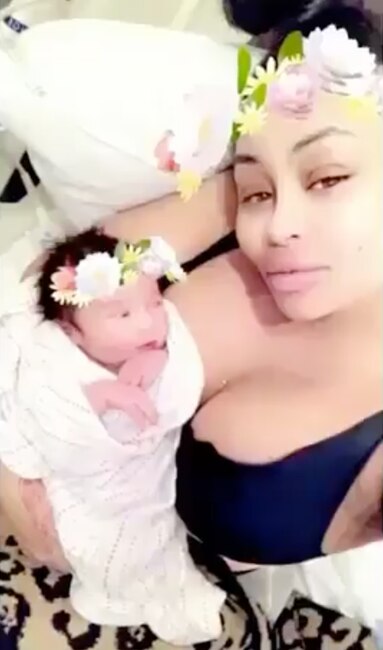 Snapchat
Flower Girls

Dream and Chyna look precious with matching flower crowns on Snapchat.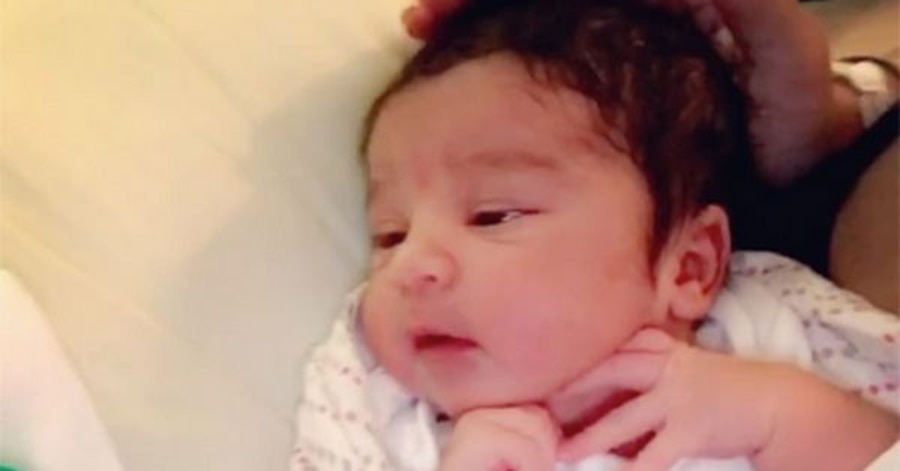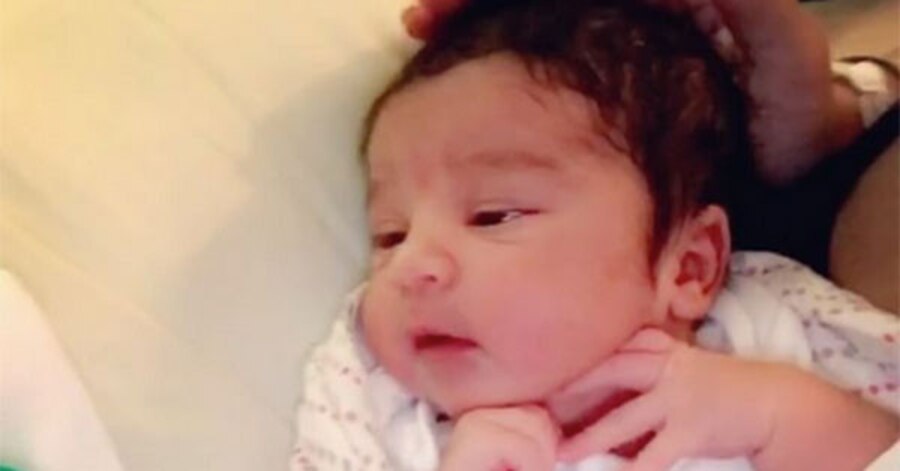 Snapchat
Daddy's Girl

How cute is Dream?! We think she looks just like papa Rob.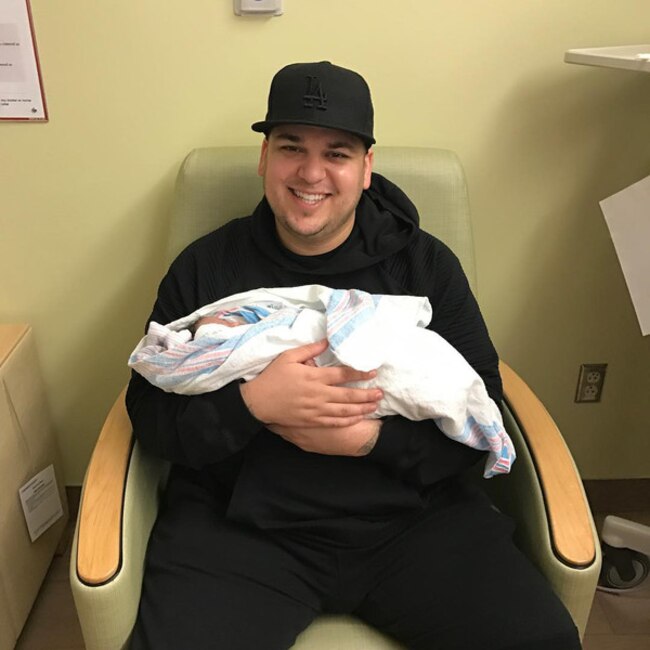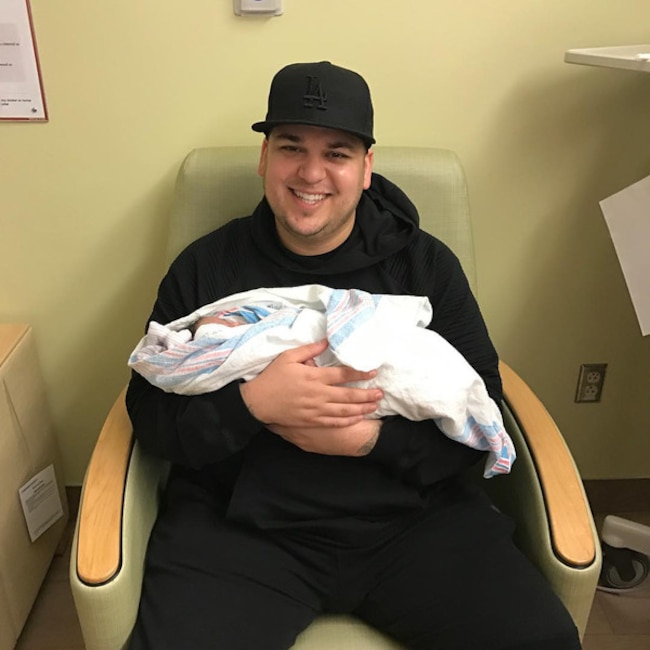 Instagram
Proud Papa

A smiley Rob can't help beaming as he hold his newborn daughter.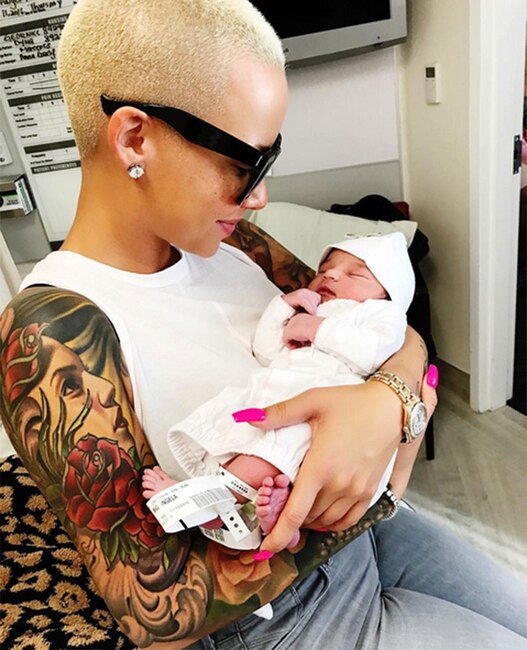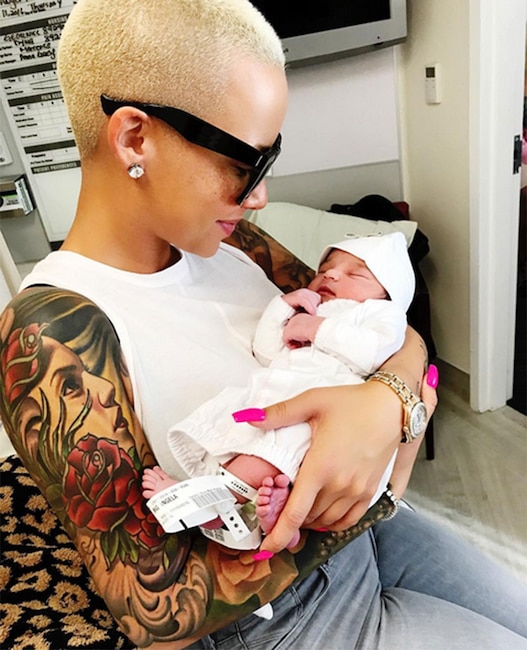 Instagram
Auntie Amber

Chyna's BFF Amber Rose meet's the bundle of joy.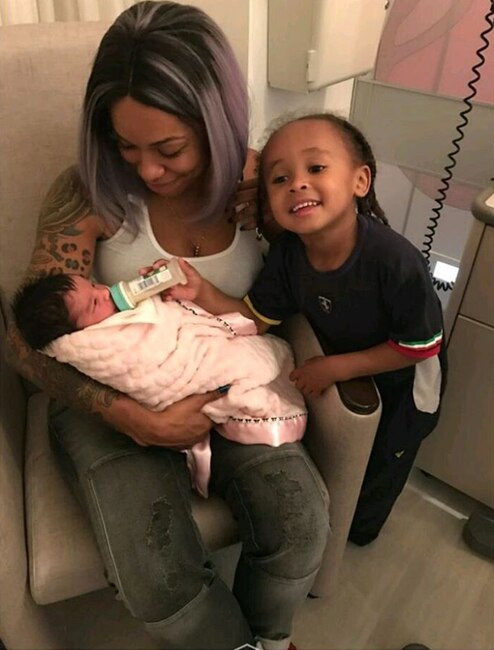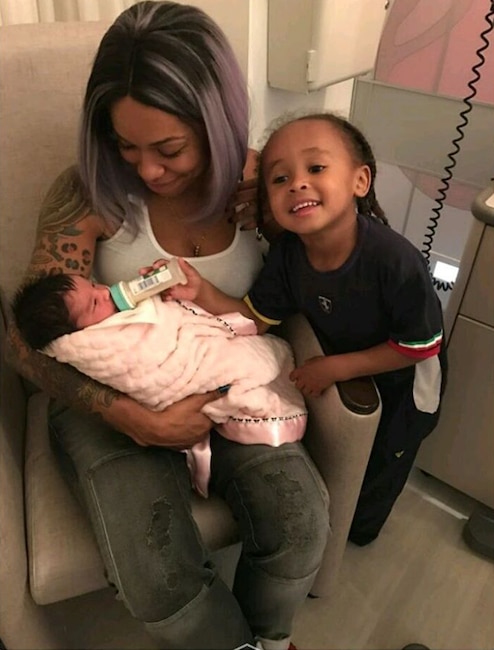 Instagram
Big Brother

Big brother King Cairo meets his little sis. Too cute.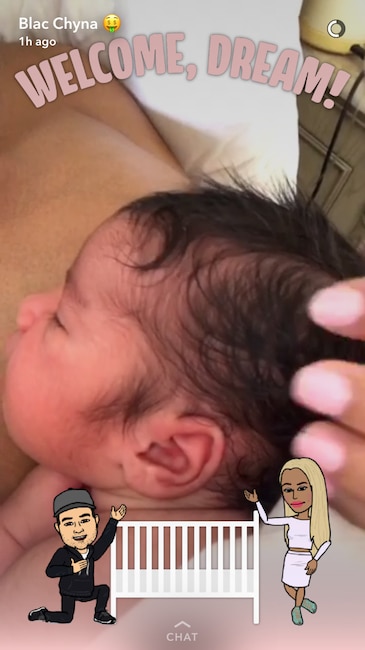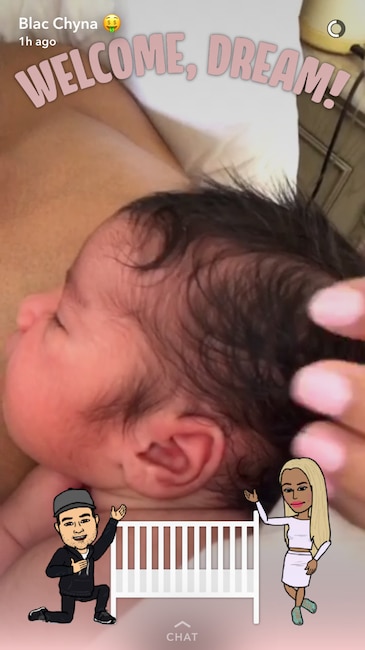 Snapchat / Blac Chyna
Mommy's Touch

Dream appears in a sweet video Blac Chyna posted on her Snapchat.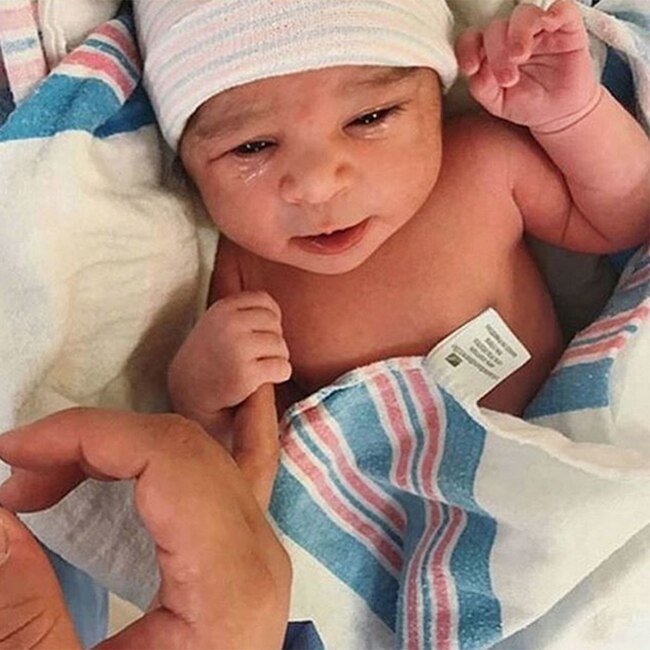 Instagram
Dream's Debut!

E! News debuted Rob Kardashian and Blac Chyna's daughter Dream Renee Kardashian with this exclusive first pic of the newborn.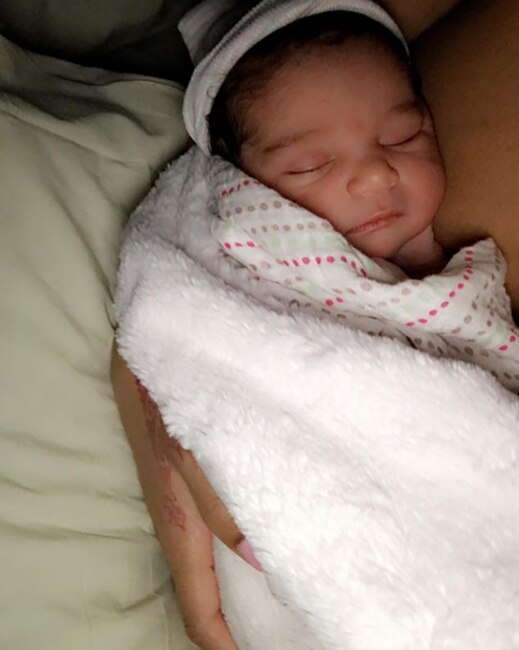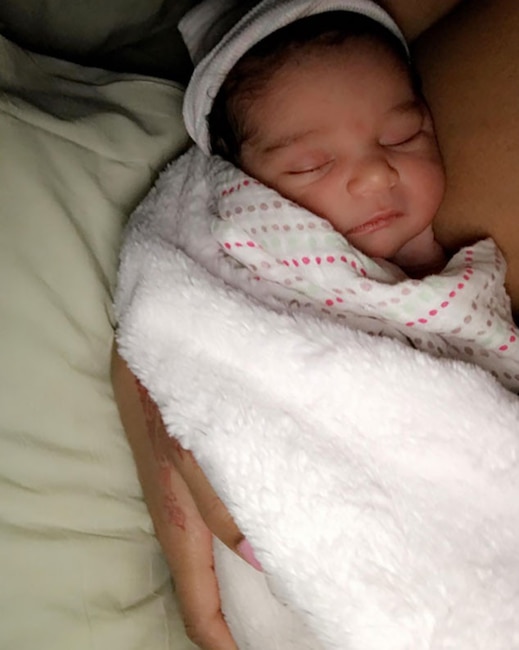 Instagram
Sweet Dreams

Rob posted this pic with the caption, "It was all a DREAM haha I love her."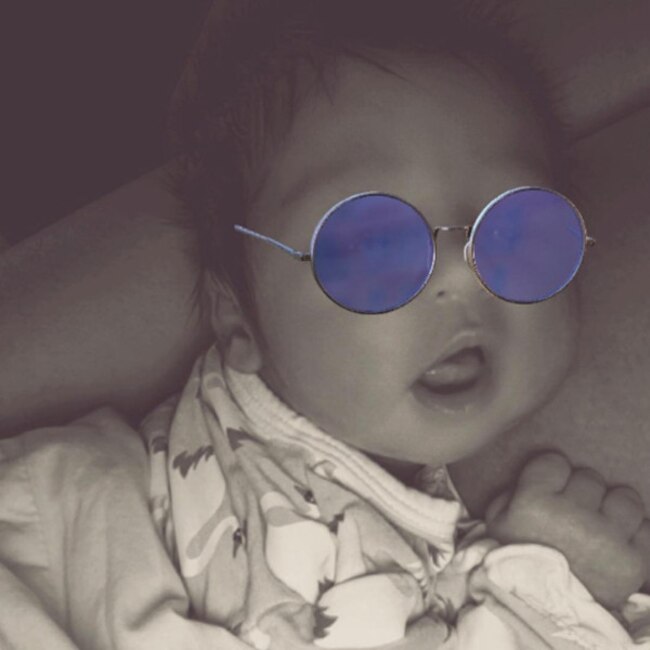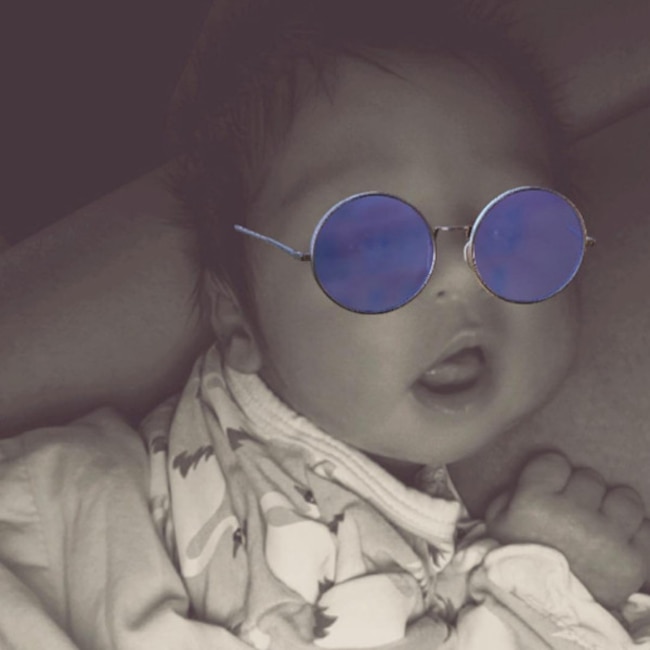 Instagram
Sunglasses Star

Dream has become quite the fan of Snapchat filters!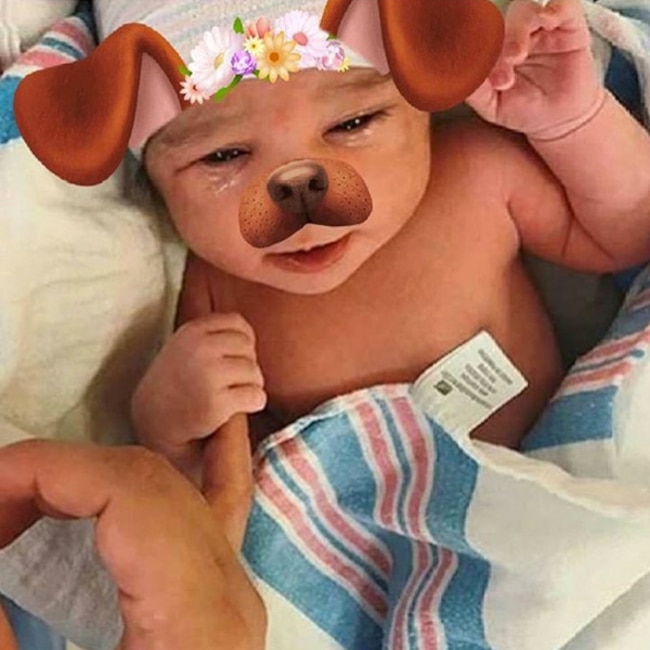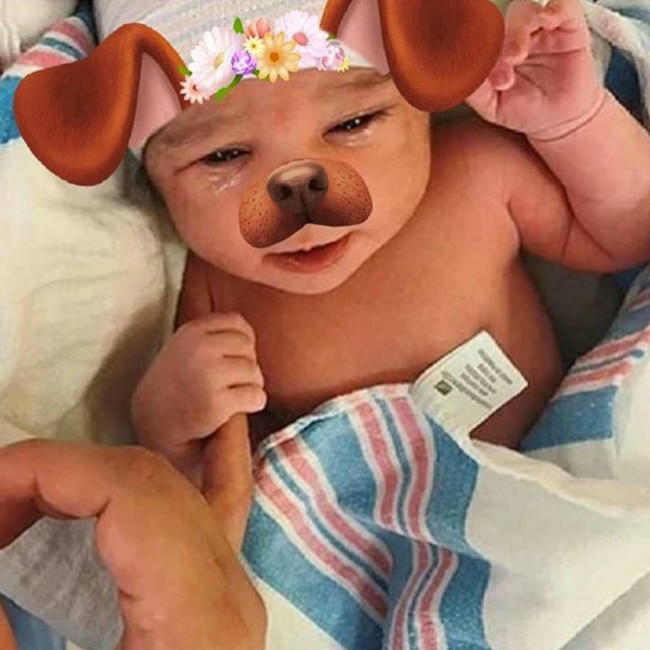 Instagram
Puppy Love

Who can compete with the cuteness of a baby? Maybe a baby wearing digital puppy ears!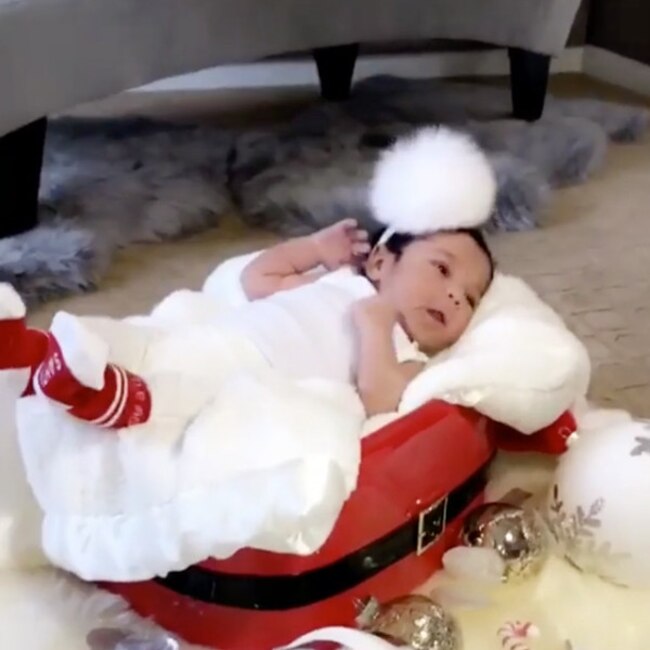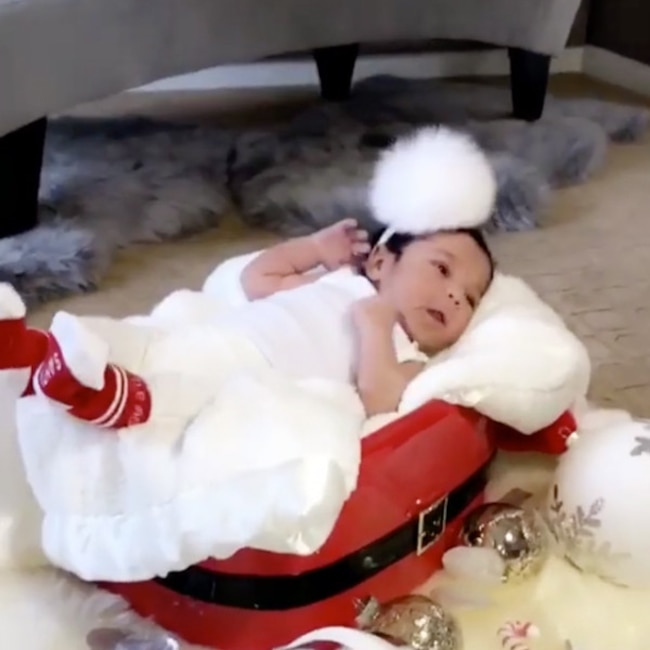 Instagram
Baby's First Christmas

It appears Dream is very ready for her first Christmas in this adorable holiday pic.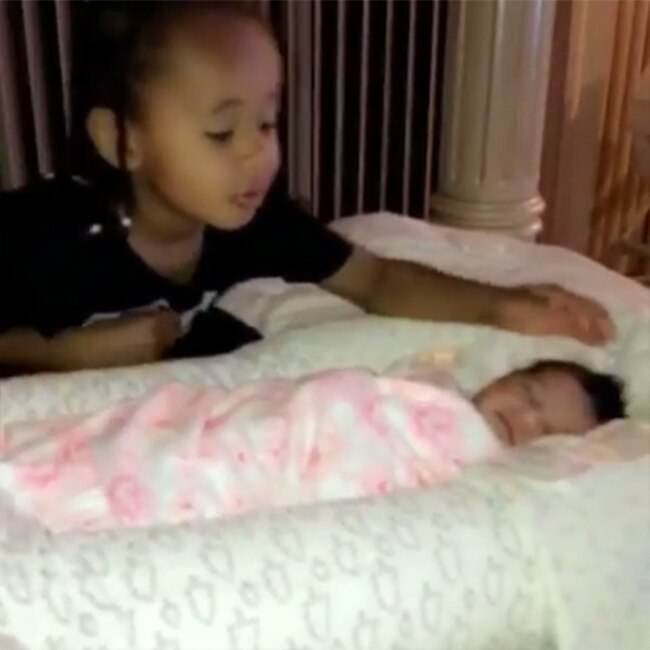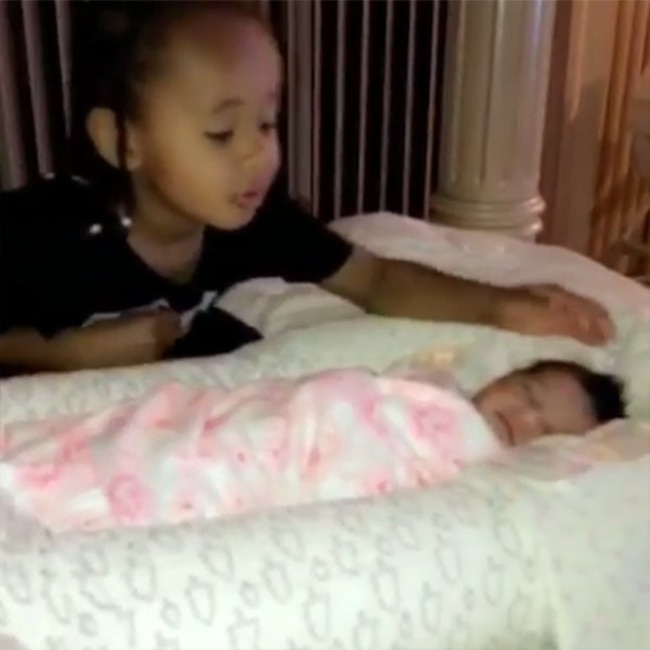 Instagram
Watching Over Dream

Protective big bro King Cairo watches over his littler sister as she sleeps.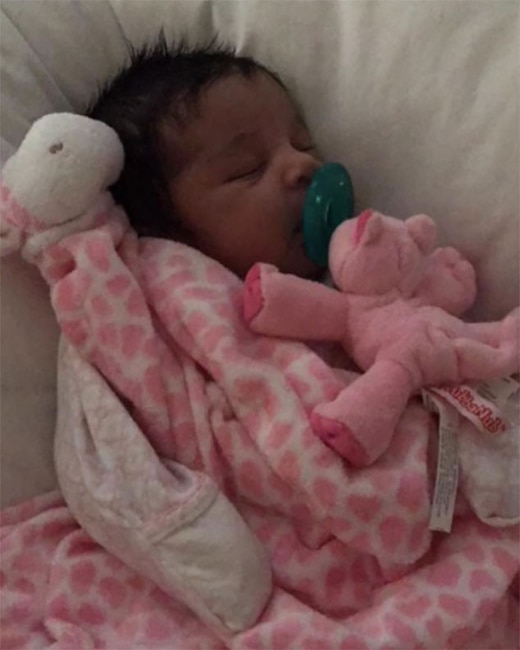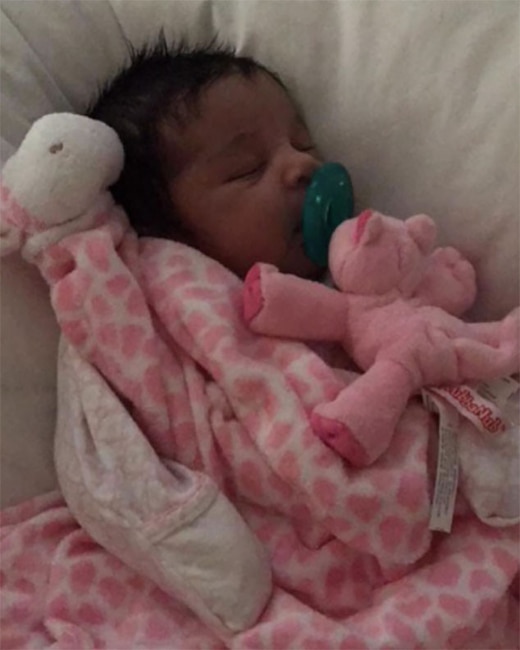 Instagram
Sweet Dreams!

As proud dad Rob Kardashian wrote on Instagram, "Best thing that has ever happened to me in my life."
She's growing up so fast!
Watch Keeping Up With the Kardashians on Sunday at 9/8c on E!