Ray Galton, one of Britain's most influential comedy writers, has died aged 88.
Alongside Alan Simpson, he formed half of one of Britain's most celebrated writing partnerships, creating classic sitcoms Steptoe And Son and Hancock's Half Hour.
Born on 17th July 1930, the writer's family confirmed in a statement that he died on Friday night after a "long and heartbreaking battle with dementia".
They added: "Ray passed away peacefully, surrounded by his family."
Each awarded the OBE in 2000 for their television work, the duo are best remembered for creating the two iconic sitcoms, but amassed many dozens of other credits between them, on both television and radio, and wrote many film screenplays.
Amongst their other works are Tony Hancock film The Rebel; the film adaptation of hit stage farce Loot; Les Dawson series Dawsons Weekly; Casanova '73; Clochemerle; and anthology film The Magnificent Seven Deadly Sins.
Ray's manager, Tessa Le Bars says: "I have had the great honour of working with Ray for over 50 years and for the last 40 as his manager and friend.
"With his lifelong co-writer, the late Alan Simpson, they were regarded as the fathers and creators of British sitcom. The end of an iconic era, but the legacy of Hancock's Half Hour, Steptoe And Son and over 600 scripts is huge. They will endure, inspire and bring laughter to the nation for evermore."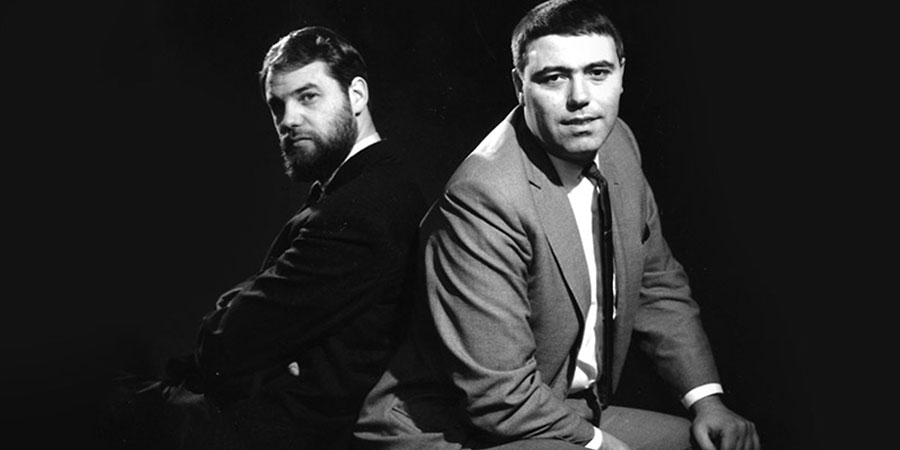 Galton & Simpson's considerable list of credits saw them work with not only Tony Hancock but also the likes of Leslie Phillips, Spike Milligan, Sid James and many more. The long-running series of pilots and one-offs, Comedy Playhouse, was created for the writers after the end of Hancock's Half Hour, and the duo later penned two similar series on ITV: The Galton & Simpson Playhouse and The Galton & Simpson Comedy.
They also became long-term writers for Frankie Howerd, writing material for him across all mediums – from the film Up The Chastity Belt to radio series The Frankie Howerd Show and live stage shows – from the early 1950s right until the comic's death in 1992.
In an expansive 2014 BCG interview, Galton & Simpson talked about their writing partnership. Alan spoke about the volume of their work, explaining: "For about 3 years, from 1956 to 1959, we were doing about 40 shows a year, radio and television. Nobody told you that it couldn't be done!"
Both from south London, Ray Galton and Alan Simpson met at Surrey's Milford Sanatorium as teenagers in the late 1940s, where they were recovering from tuberculosis. The pair quickly bonded over a shared love of American Forces' radio comedy, and established an internal, wired radio station through the hospital, for which they began writing their own material.
Ray would later turn their experience at the sanatorium into the 1997 sitcom Get Well Soon, alongside another long-term writing partner, John Antrobus.
The duo were awarded the BAFTA Fellowship in 2016. Simpson died in February 2017.
---
Share this page