Like father, like son, right?
When you're referring to the style of David Beckham and his son Brooklyn Beckham, the answer is clearly yes. Camouflage print, beanies, matching T-shirts—these two have more in common than just blood. While most teenagers mostly don't want their style to be compared to their parent's, when your mom is a pop-star-turned-fashion-designer and your father is a retired pro athlete whose style ages like fine wine, you may want to take a few notes out of their book.
Brooklyn, the 18-year-old dating Chloe Grace Moretz, has taken more than a few notes. If it wasn't for his age, you may mistake him from David's brother with their style similarities.
Don't believe us? All of the proof you need is right below. Keep scrolling! 
Undercover Style

David Beckham and Brooklyn Beckham aren't letting the weather rain on their style parade. The two are spotted wearing matching camouflage.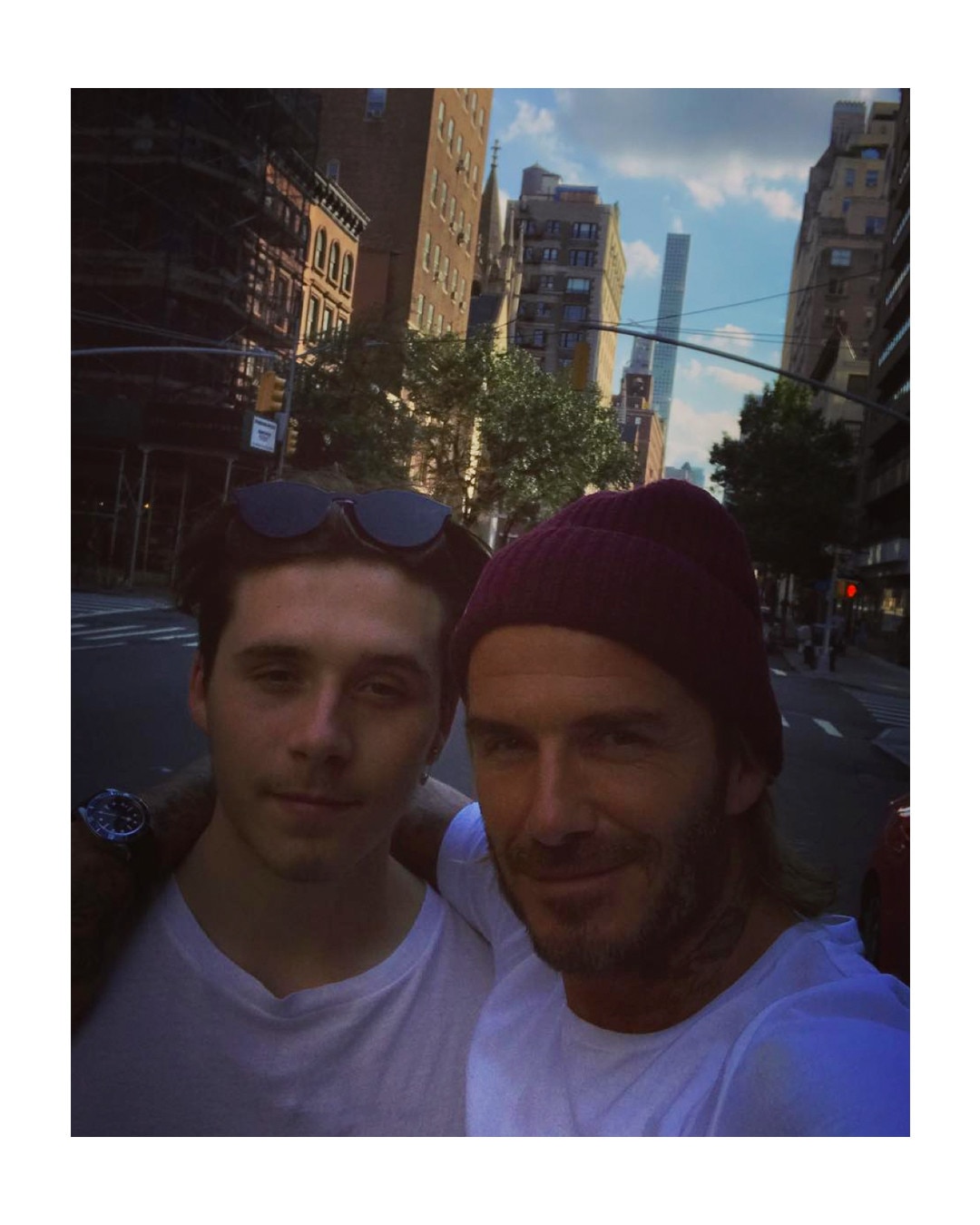 Instagram
Matching White T-Shirts

The father and son keep it simple is white T-shirts.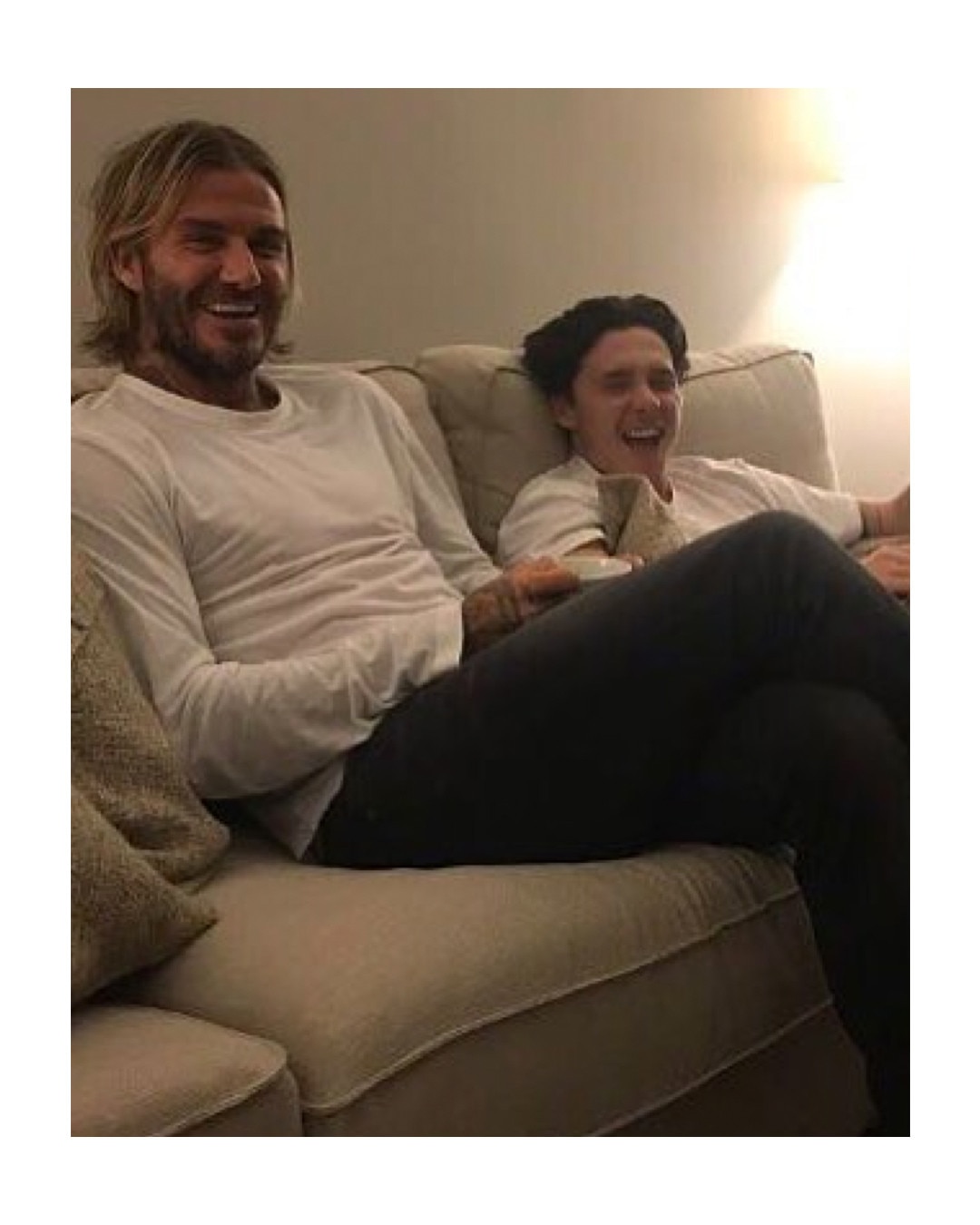 Instagram
Essential Lounging

Relaxed at home, Brooklyn and David kick back in white shirts.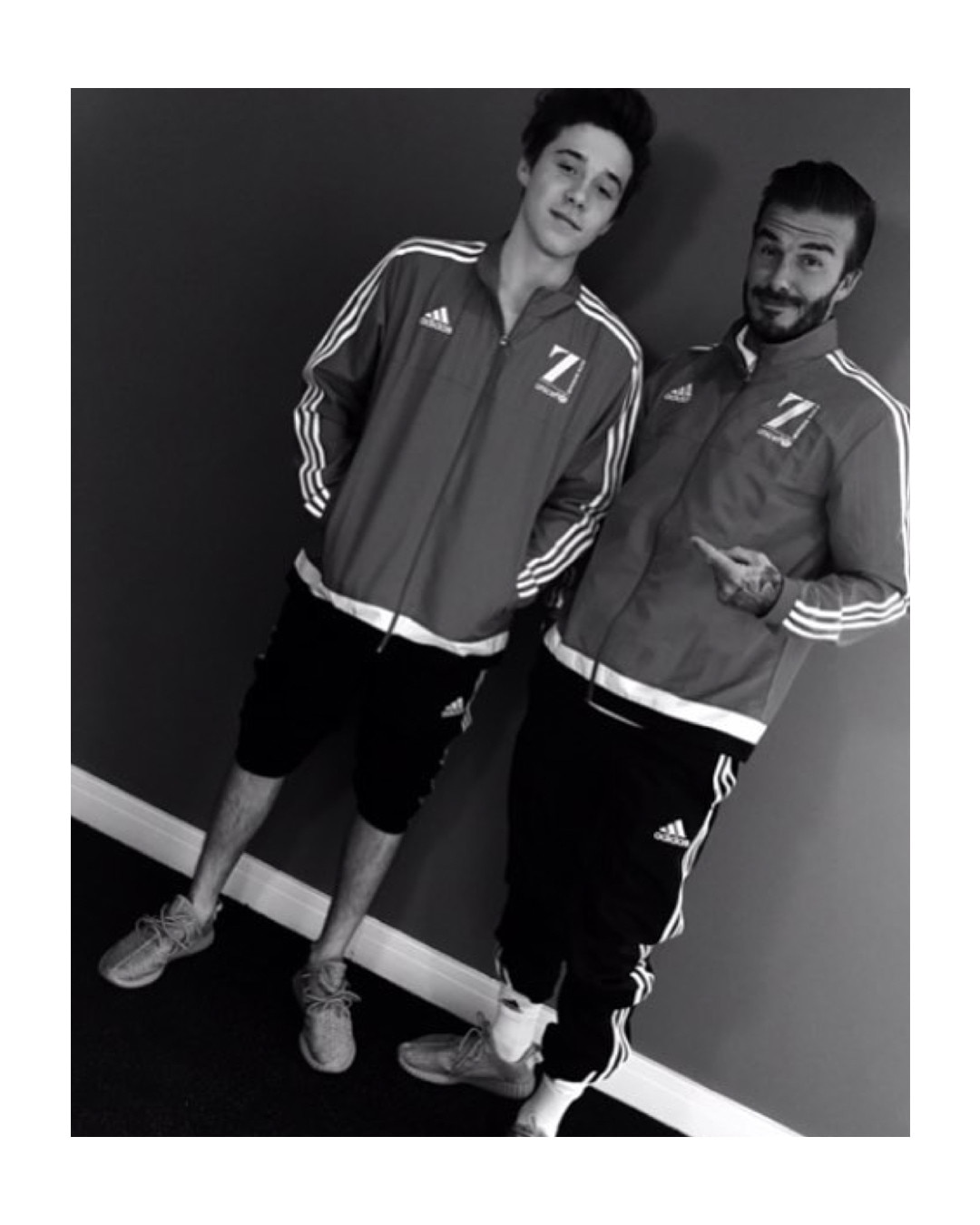 Instagram
Pro Dressers

Is Brooklyn considering a career as an athlete? Standing next to the retired soccer player, it looks like he has what it takes (read: the right jacket).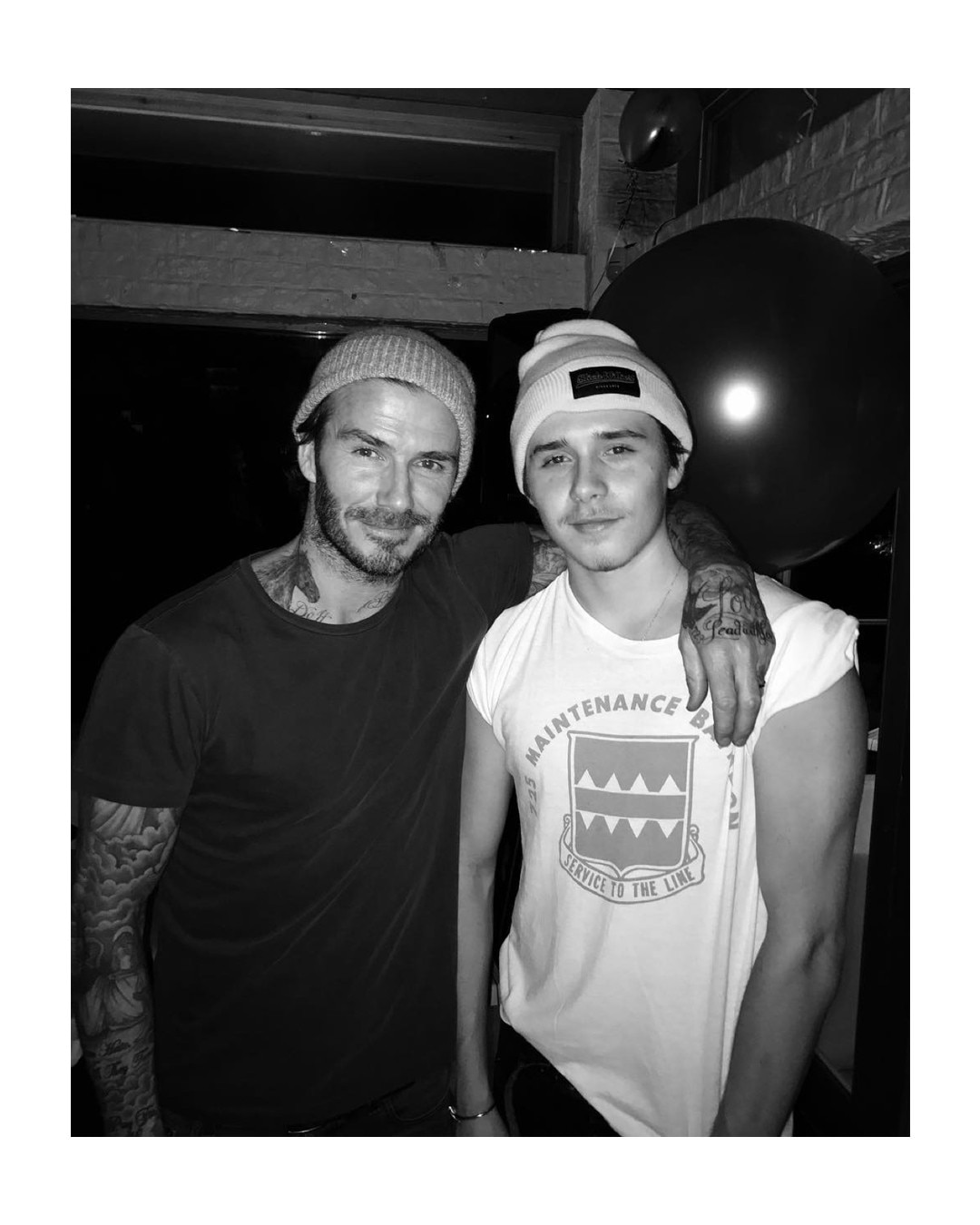 Instagram
Beanie Buddies

With David's tats and ultra-cool attitude, we're not sure who's older than who.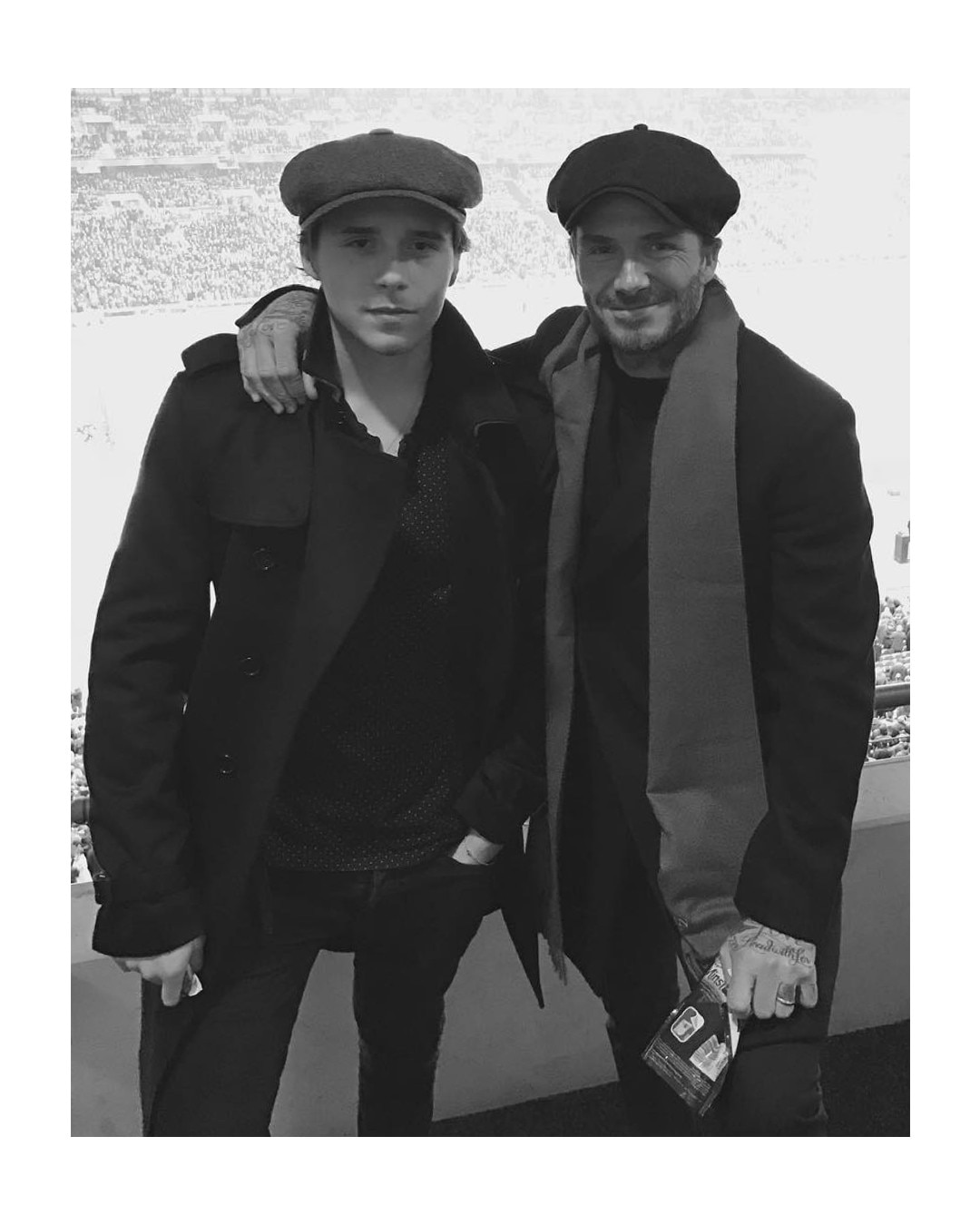 Instagram
Hats On

The father and son take on winter with matching hats and jackets.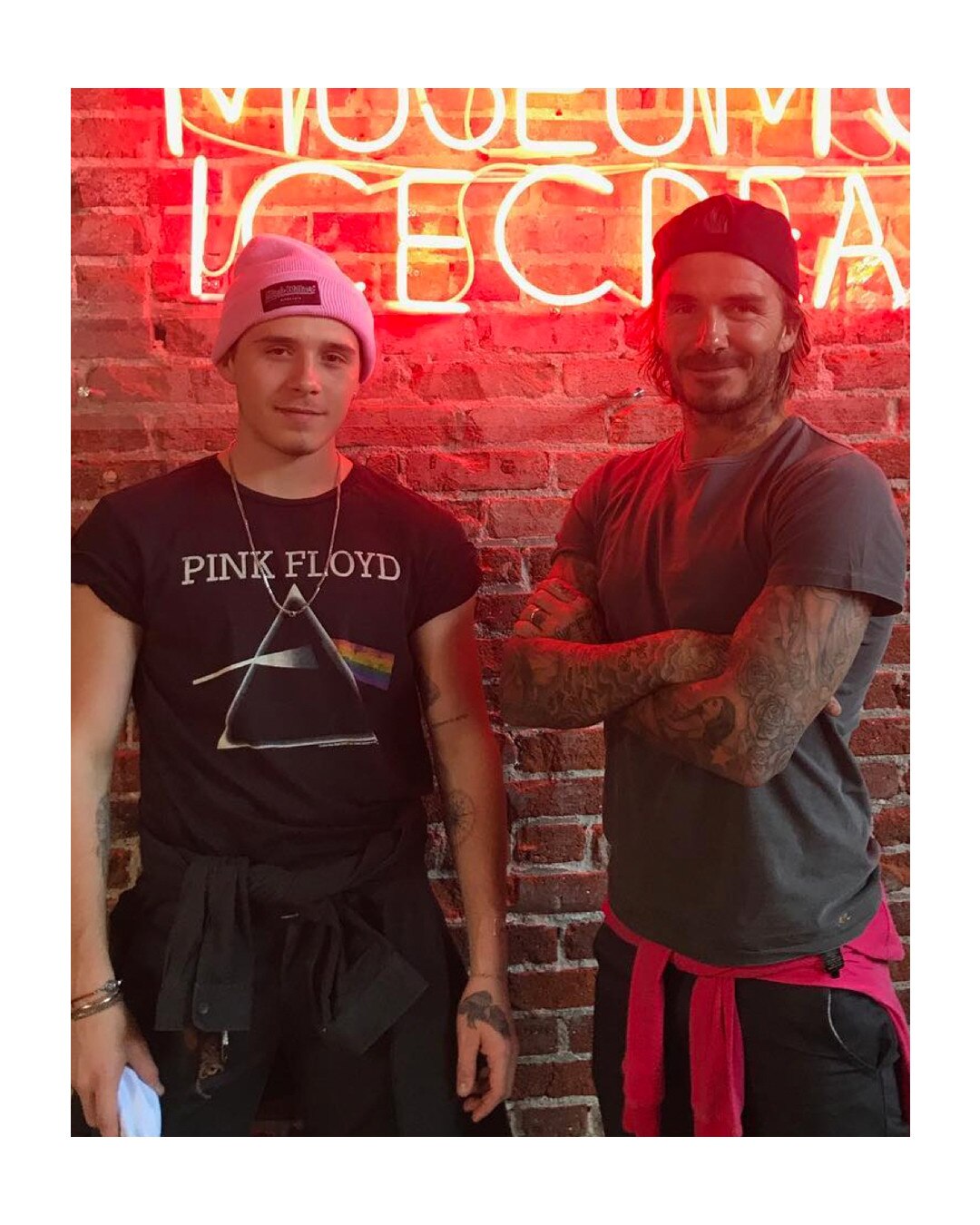 Instagram
Fit to Be Tied

Was it hot that day…or is the tee-and-tied-topper-around-the-waist combo not a coincidence? We want to believe the latter is true.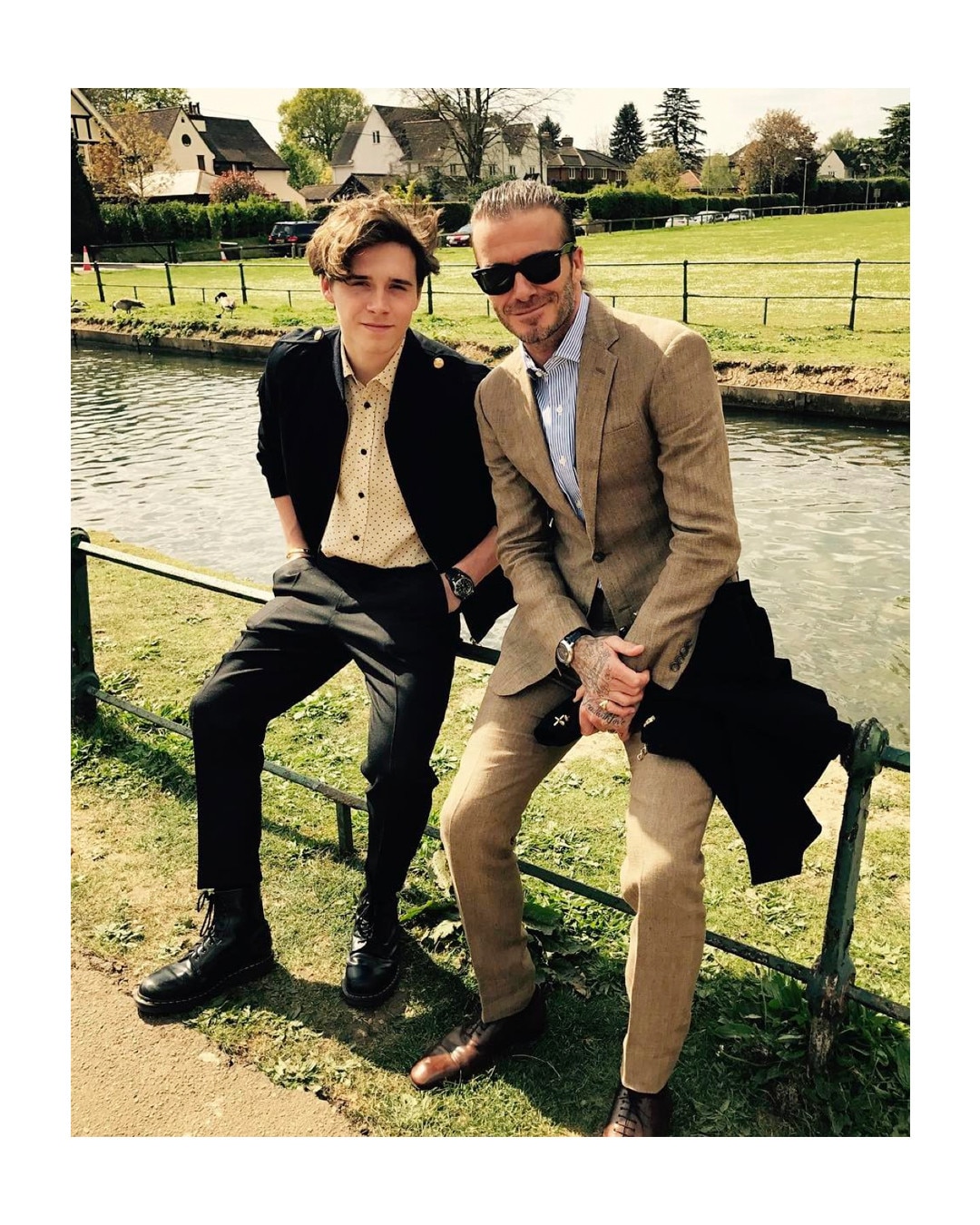 Instagram
Coordinating Colors

They might not be wearing totally matching pieces, but the father-and-son duo are definitely coordinating, with Brooklyn in a black jacket and pants and neutral-tone shirt and David in a beige suit and black coat.