Born in Wandsworth, south London, in 1985, Nish Kumar got involved in comedy at Durham University, where he studied English and history. He embarked on his first solo tour, Who Is Nish Kumar?, in 2012, has appeared on numerous TV comedy shows, including Mock the Week and Taskmaster, and since 2017 has hosted BBC2's The Mash Report. Kumar's new show, It's in Your Nature to Destroy Yourselves, tours the UK next year, from 25 Jan to 31 March.
1. Music
The album I'm listening to a lot is Room 25 by an American rapper called Noname. A couple of years ago she released Telefone, which a bunch of friends of mine who are, frankly, cooler recommended to me and I really loved it, so I was very excited about the follow-up. She's got unbelievable vocal agility, and her themes embrace the complexity of the conversations we're having now about race and gender and class, but it's also a very personal, intimate and confessional album. It's an extraordinary piece of work.
2. Comedy
Lazy Susan: Forgive Me, Mother!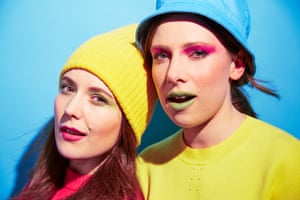 I've done 12 years at the Edinburgh festival now – I've seen a lot of sketch shows – and this is easily among the best. It's a really good example of two people I was already a fan of, and I've worked a lot with Freya [Parker] and Celeste [Dring] of Lazy Susan, and their previous shows have been wonderful, so I went with high expectations. It's essentially a sketch show informed by #MeToo conversations. The opening line is "Good evening, ladies and predators", and it just goes from there. It somehow manages to be unbelievably silly and yet deadly serious.
3. Film
Widows (dir. Steve McQueen, 2018)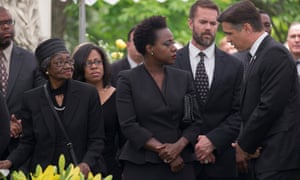 I'm very excited about Widows. I loved 12 Years a Slave and Shame, but this is a complete departure for Steve McQueen. It looks like he has made a straight-up heist film – and the cast list is insane. I absolutely love a heist-gone-wrong movie. I love Heat and that kind of thing, and he seems to have hit that kind of tone. Viola Davis is just one of those actors who is never bad in anything. She could be in an awful film but you'd never come away from it saying she was bad.
4. TV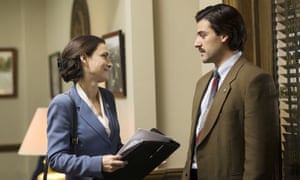 I've become a real evangelist for this mini-series. It was written by David Simon, directed by Paul Haggis, and it stars Oscar Isaac, Winona Ryder, Alfred Molina and Catherine Keener. When you say it, it sounds awful: a six-hour mini-series about housing in Yonkers in upstate New York, but it's some of the most riveting television I have ever seen. I'm a touring standup comedian so a lot of the time I'm looking for box sets that I can put on my computer to pass the time on train journeys. I have far too much free time for an adult.
5. Book
The One Who Wrote Destiny by Nikesh Shukla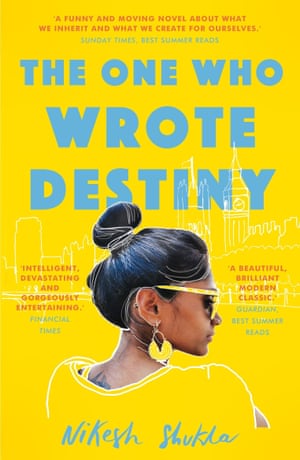 Nikesh is a cultural godfather to many. A few years ago he assembled a bunch of us to write essays about first- and second-generation immigrant experience, in an anthology called The Good Immigrant. He's a pillar of the community and now he has written this novel that is really wonderful, about three generations of the same family. It hops in and out of different time periods and has a really strong sense of character. Some sections are very personal and intimate, others are funnier and looser. It's a really lovely book.
6. Theatre
Barber Shop Chronicles by Inua Ellams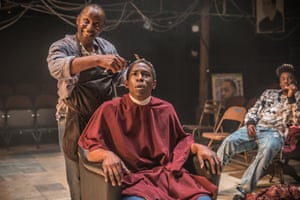 I saw this at the National Theatre, and next year it goes on a big UK tour. It's set in several barber shops around the world, and is an exploration of black masculinity. It's one of the most innovatively put together things I've ever seen in the theatre. It's interspersed with music from the region you're about to head into, and it's just really joyous. There's a monologue towards the end about immigration and fathers that I found overwhelmingly moving. It's got a beautiful ending.