Brought up in north-east London, award-winning choreographer Matthew Bourne is known for reimagining classical works of ballet, such as relocating The Nutcracker to a Victorian orphanage (1992) and staging Swan Lake with all-male swans (1995). He's also the founder and artistic director of dance company New Adventures. He was appointed an OBE in 2001 and knighted in 2016. His production of Cinderella is being screened in cinemas on 15 May with a live Q&A.
My interest in Princess Margaret comes through Vanessa Kirby's brilliant portrayal of her in The Crown. Rather than do the classic story from beginning to end, this book gives you many different glimpses. You get a much more intimate sense of the person through little incidents, stories and gossip. Margaret was such a figure of her time – she was a princess and liked to be treated like one. Today, we like our royals to be hard working, caring and approachable. I found it fascinating and very funny.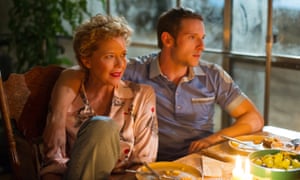 This is a great little film I saw on Amazon. It's based on the memoir of Peter Turner, who had a relationship with Hollywood actress Gloria Grahame when she was down on her luck in 70s Liverpool. The thing that struck me most was the brilliant acting of Annette Bening and Jamie Bell, probably his best performance since Billy Elliot. He even gets to dance a bit which is great. I found it terribly moving and really believed in the strength of their relationship. It actually brought me to tears three times. It was a surprise for me. I'd recommend it to anyone.
3. Restaurant
Bellanger, London N1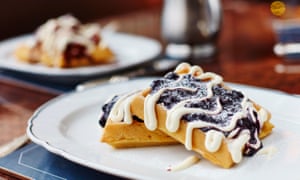 This is my local restaurant in Islington. It's only been open a couple of years, but they've made it a real neighbourhood restaurant, and the staff are amazing. But for me the big winner is that it's dog-friendly. I've got a dog called Ferdinand, he's a Russian toy terrier, and he's a very regular diner. It's full of dogs, especially at the weekend. They have special dog biscuits baked in the restaurant with Bellanger written on them and they offer you a dog blanket when you go in. The superfood salad is amazing, but the best thing is its friendly atmosphere.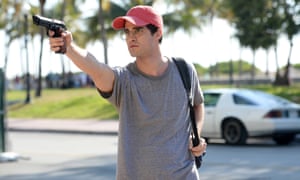 I'm very interested in storytelling and anything that plays with structure. Rather than building up to it, we actually get the killing of Versace in episode one and then you go back in time. I feel very drawn in by the character of Andrew Cunanan, played by Darren Criss in a real breakthrough performance. You get an insight into the mind of this serial killer and it's interesting that, even though he goes around killing people, you have a certain sense of sympathy towards him. It's really well produced and very glamorous. [Executive producer] Ryan Murphy is the king of television at the moment.
5. Theatre
Summer and Smoke, Almeida theatre, London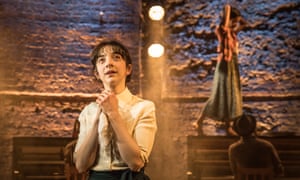 I love Tennessee Williams; as a playwright he's so poetic. This is a lesser-known play about thwarted love between a young girl and her next-door neighbour. Patsy Ferran, the lead actress, was an absolute revelation: she's very funny in the early scenes, then breaks your heart as it goes along – like a young Maggie Smith. A genius performance. Director Rebecca Frecknall's production was really interesting too. There's an amazing part during a shooting when suddenly the whole stage goes white and the person being shot sings this beautiful song in falsetto. My mouth dropped open, it was absolutely brilliant.
I grew up watching Gene's movies. He and Fred Astaire were my idols and still are. For me, they're not just dancers, but genius choreographers. I still go to their work today for inspiration. His widow, Patricia, put together this show, whereby she introduced clips from his films, with music played live by the Royal Scottish National Orchestra. I know Patricia a little – she invited me to Gene's archives in LA — a great honour. Live music with films is very popular at the moment, but this is unique because you get her telling us more about how the dances came about. It's very exciting.