Late in the afternoon of 20 April 1968, Enoch Powell called at my grandparents' house in Westland Avenue, Wolverhampton.
A couple of hours earlier, at a hotel in Birmingham, he had delivered one of the most controversial speeches in British history, in which he issued an apocalyptic warning about what he saw as the dangers of mass immigration. The "rivers of blood" speech caused an immediate furore and destroyed Powell's political ambitions. However, it also came at a personal cost – as Powell was about to find out.
Earlier that afternoon, while the Wolverhampton Tory MP (with wife Pam in the audience) was famously declaring that he was "filled with foreboding; like the Roman, I seem to see 'the river Tiber foaming with much blood,'" my grandparents, Clement and Marjorie Jones, were at home 20 miles away, looking after the Powells' two daughters, then aged 14 and 11.
This wasn't just neighbours or acquaintances babysitting someone else's kids for a few hours as a favour. The Powells and the Joneses had by this point been close friends for almost 20 years and did everything together: country walks, meals out and so on.
However, like many people that day, my grandparents were shocked and upset by the racist and inflammatory nature of the speech, which was filmed by a television crew and was immediately all over the TV and on radio bulletins. In fact, that very afternoon my grandmother told my grandfather that she never wanted to see Powell again.
So the stage was set for a showdown, because here at the front door were the Powells, who had come to collect their daughters and, presumably, discuss the dramatic events of that day.
My grandfather – who at that time was editor of the Wolverhampton Express & Star newspaper – could not bring himself to face Powell and tell him exactly what he thought of his speech. So it was my grandmother who answered the door.
Years later, my grandfather (who died in 2002) revealed exactly what happened on the doorstep that afternoon: "She was strong-willed and she said to Enoch, 'I don't think we shall be seeing each other again for a very long time.' Powell said to her, 'Well, I suppose it's the end of a good friendship now, isn't it?' And she said, 'Yes it is.' She handed over the two girls and that was it."
Unfortunately for my grandparents, while it was indeed the end of a near two-decade friendship, it was not the end of the drama. Over the coming months and years, the fallout from the speech continued to reverberate through their lives and, arguably, led to my grandfather taking early retirement from his job as editor of one of the country's biggest regional newspapers.
Now, almost 50 years later, the story is going to be played out on the public stage. A new play called What Shadows, set against the backdrop of the rivers of blood speech, is about to receive its world premiere at Birmingham repertory theatre. Ian McDiarmid is playing Enoch Powell, and I'm still trying to get my head around the fact that I'll soon be watching George Costigan playing my grandfather, with Paula Wilcox taking the role of my grandmother, who died in 1991.
Bizarrely, this won't be the first time I've watched actors playing my grandma and grandpa. In September last year, I attended a script reading for another play about the speech, which again features Enoch, Pam, Clem and Marjorie. This play, by Tom Cottle and Tom Miller, will be staged in London next year.
I have an extremely small bit part role in this saga: I was born seven days before Powell's speech, and my mother Pat – who had met Enoch and Pam at numerous family get-togethers – was in hospital recovering from a caesarean and listening to the speech and its aftermath on a bedside radio.
I remember my grandparents as gentle, intellectual, a little eccentric. But say "Enoch Powell" and what does that name conjure up nowadays? A dyed-in-the-wool Tory somewhere to the right of Attila the Hun, a mad-eyed, racist prophet of doom. So it does, on the face of it, seem like a very unlikely friendship.
They certainly didn't appear to share the same political views. Grandpa played his cards close to his chest, but my father, Nicholas, reckons he was very much left-leaning, while Grandma was "lifelong Labour". And while Powell enjoyed a glittering military career during the second world war – it is said that for a few weeks he was the youngest brigadier in the British army – my grandfather had a very different war experience: he was a conscientious objector, having lost his own father during the first world war, and with a wife and three wartime babies to support, it was a challenging few years for the family, during which they faced a lot of hostility.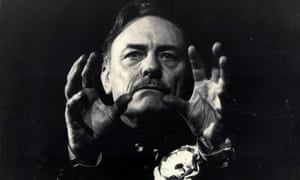 Yet, as my father explains, the two families had a lot in common. Powell had become a close friend of my grandfather following his election as Conservative MP for Wolverhampton South West in 1950. Both men were on the fast track in their respective careers. My grandfather, then a reporter on the Express & Star, would in just a few years' time take the top job on the paper, while Powell quickly moved up the political ladder, eventually securing a place in the cabinet. By the start of the 1960s these two men were pillars of the Wolverhampton establishment who would have been frequently thrown together at various events.
The two couples lived just a few streets away from each other in Wolverhampton, and were both raising young families during the 1950s and 60s. My dad acknowledges that there was "something in it" for both men: my grandfather would have been getting access to top-level political news and gossip, while Powell was picking up valuable insider tips on how to secure the most positive press coverage.
The two families also bonded over their shared passions: local history, classical literature and the poetry of writers such as AE Housman, whose A Shropshire Lad collection was a favourite of my grandfather's.
My grandparents and the Powells were real intellectuals – as my father puts it, my grandmother was a very well-read woman, and "the one person who could outquote her was Powell".
Presumably they also talked about politics, though it's worth remembering that the anti-immigration rants didn't come until a lot later – in fact, as health minister during the early 1960s, Powell was encouraging immigrants from the Commonwealth to work in the understaffed NHS.
The two couples used to enjoy meals out at local Indian restaurants – Enoch Powell tucking into chicken tikka masala is certainly an image to conjure with – and picnics in the Shropshire countryside, which typically involved fairly frugal fare and revolved around an interesting building, castle or site of local interest.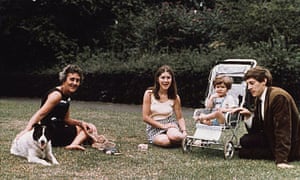 My mum, who had started going out with my dad in 1964, remembers that the Powells "would often come to tea if we were visiting Wolverhampton". And after my parents were married in 1966 and had moved to Oxford, my grandparents and Enoch, Pam and their two daughters would come down to visit them.
My mother still clearly remembers the time, on one of those Jones-Powell picnics, when Enoch rather put her in her place. They were talking about an apple tart recipe, and my mum, then in her early 20s, asked my grandmother: "Do you have to butter the plate a lot?" Like a schoolmaster correcting an errant pupil, Powell pompously said this was grammatically incorrect and that it should be "… butter the plate profusely".
During the late 1960s the first cracks were starting to appear in the friendship. My father says he began to detect signs of a slight uneasiness in the relationship between my grandfather and Powell.
They had a disagreement following a March 1968 speech in which Powell talked about a local girl who was allegedly the only white child in her class at primary school. My grandfather questioned the veracity of this claim after reporters from his paper failed to track down either the girl or the class.
A few weeks later, Powell told my grandparents he was planning another speech, to be delivered on 20 April. He would not disclose what he was going to say, but said mysteriously: "You know how a rocket goes up into the air, explodes into lots of stars and then falls down to the ground? Well, this speech is going to go up like a rocket, and when it gets up to the top, the stars are going to stay up."
Of course, his firework analogy was spot-on: this was one hell of an explosive speech. And while the friendship shattered on the doorstep that afternoon, my grandfather, as editor of the local newspaper, still had to cover the speech and its consequences.
Edward Heath immediately sacked Powell from his shadow cabinet, but it seemed that in the eyes of many Express & Star readers, the MP was a hero. My grandfather reckoned that 90% to 95% of the readers' letters they received were pro-Enoch, but he was determined to also publish any that did arrive that attacked the speech. That stand led to him receiving some abusive letters, some "containing excrement and that sort of thing … I had people ringing me at home, all sorts of hours, saying, 'Oh, is that the bloody nigger lover?'… I had a couple of windows broken at home."
Powell later started libel proceedings against the Express & Star for an article that mentioned a protester at a demonstration who was carrying a placard accusing the MP of Nazi-style tactics. The case was eventually settled, but three months later my grandfather accepted early retirement.
So did they ever speak to each other again? My dad says that my grandmother was very principled and never wavered in her conviction that a line had been unforgivably crossed. However, he thinks that my grandfather was more pragmatic and softened as the years went on, to the point that he felt able to attend Powell's 80th birthday party in 1992.
• What Shadows is at Birmingham repertory theatre from 27 October to 12 November