Vanni Bassetti/Getty Images
ComME des Garcons? Com de Garsson?
How the heck do you actually pronounce Comme des Garcons? More importantly, why should you care about the fashion label?
Besides sounding like a style guru, you should know that the creative force behind the brand, Rei Kawakubo, is the theme of this year's Met Gala—a.k.a. the over-the-top, star-studded event where celebrity and designer team up to celebrate fashion.
Of course, you can't have a museum exhibition (or party of the year) without a theme—celebs can thank Vogue head honcho Anna Wintour for that. This year, it's only the second time in the event's history in which a living designer is the actual theme (the first was Yves Saint Laurent). Before the big night, look like a style savant and learn the correct way to pronounce the brand—it's comb-day garr-sawn (soft "n"), by the way—and five more interesting facts about the designer.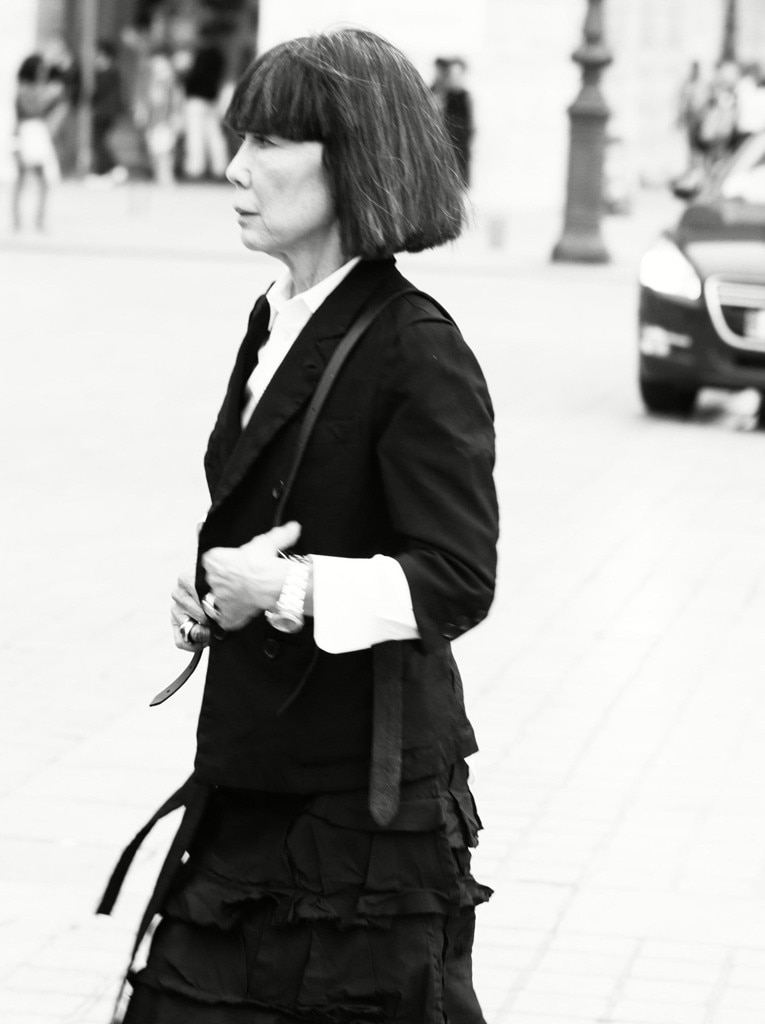 X Prutting/BFA/REX/Shutterstock
It's Japanese, not French: Comme des Garcons means "like some boys" in French, but Rei actually founded the company in the late '60s in Tokyo. The Japanese designer was inspired by a song called "All the Boys and Girls," by Francoise Hardy. The creative held her first fashion show in Paris in 1981, but by then, she was already a household name in Japan—her fans were called the "black crows," according to the Business of Fashion.
It's #Art: If you've seen a Comme de Garcons runway show, you know exaggerated, structured silhouettes are the name of the game. Rei was ahead of the distressed trend decades before T-shirts with holes and pants with rips were a thing. It's not exactly wearable clothing, as in you won't find a sun dress with a pretty bow on it. You will find pieces with that pretty bow deconstructed in every way possible, though. 
And Trendy, Too: OK, you're not going to be wearing the runway collection at work. You will, however, see plenty of her Play collection in a luxury department store near you. This more affordable collection—ranging from $100 T-shirts to $400 cardigans and sneakers—features a heart-shaped caricature that's become a brand signature and, frankly, a status symbol. In fact, in Tokyo, there is a limited amount of Play pieces stocked every week, as to not over-saturate the market because demand is so high.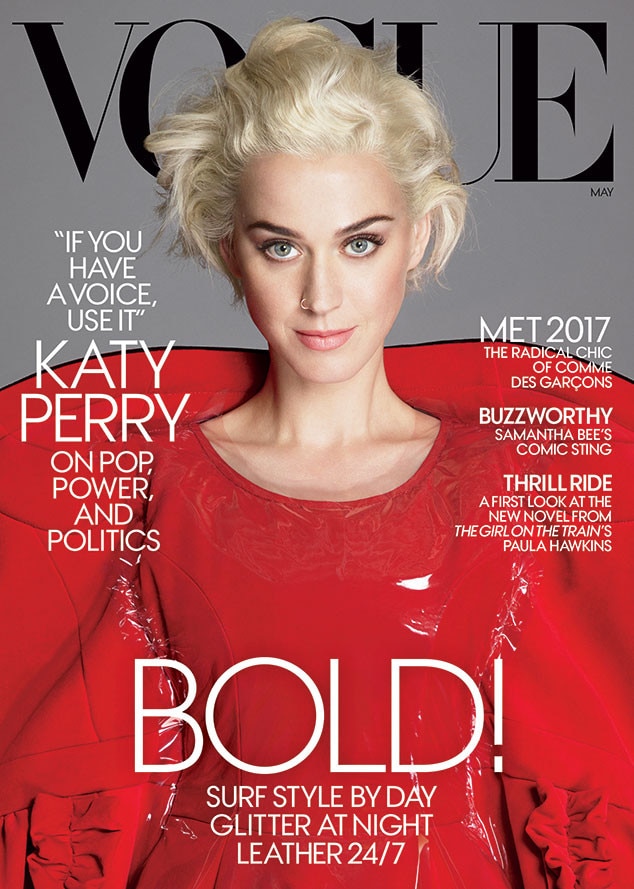 Mert Alas and Marcus Piggott/Vogue
Celebs x CDG: You caught the status symbol part, right? Everyone from Kris Jenner, to Pharrell Williams, to Katy Perry loves Comme de Garcons. Catch the "Firework" singer sporting a CDG outfit on this month's issue of Vogue. It doesn't hurt that Pharrell and Katy are both co-chairs at the event. But given their over-the-top sense of style and affinity for volume, it's the perfect match.
CareerBuilder.com: Not only have established designers, including Martin Margiela, Ann Demeulemeester and Helmet Lang, looked to Rei as inspiration, but she pretty much runs a factory for up-and-coming designers turned critically acclaimed creatives. Using her influence, she has helped launch the careers of designers like Junya Watanabe and Tao Kurihara. She's not only an innovator; she's a mentor. 
Are you excited about the Met Gala's theme this year?