Amanda Seyfried might only be 32 years old, but she's had the career that some stars—even those twice her age—only dream about.
The Pennsylvania native has had both big TV roles and movie parts that would make any actress wish they were in her shoes. For example, she's starred on numerous hit TV series including, As the World Turns which kicked off her career, followed by Veronica Mars and of course Big Love.
Movie wise she's had even bigger, and some might say more memorable, roles like Karen in Mean Girls, Sophie in Mamma Mia!, Linda in Lovelace and many more that we won't soon forget.
With so much success in both TV and film we're not exactly surprised that the star has made it to the finalist round of this year's People's Choice Awards.
To make her stardom grow even bigger, 10 years after Mamma Mia! premiered, Seyfried reprised her role as Sophie in the 2018 musical Mamma Mia! Here We Go Again and fans loved it! 
The success of this summer blockbuster is why the actress is now up for Comedy Movie Star of 2018.
Sure, on the surface the ABBA-filled musical doesn't seem like a comedy, but Seyfried is hilarious so we wouldn't be surprised if she took home the 2018 E! People's Choice Awards trophy in that category.
Since the PCAs aren't until November—Nov, 11 to be exact—there's a lot of time for you to vote for Seyfried if you thought her performance in the summer flick was hilarious and worthy of a win.
Before you cast your vote however, make sure to check out all of the blonde beauty's roles below.
It's a trip down memory lane you won't want to miss!
CBS
As the World Turns

Amanda Seyfried has had a long career and it all started with her role on the soap opera As the World Turns back in 1999. She was the original actress to portray Craig Montgomery's daughter Lucy.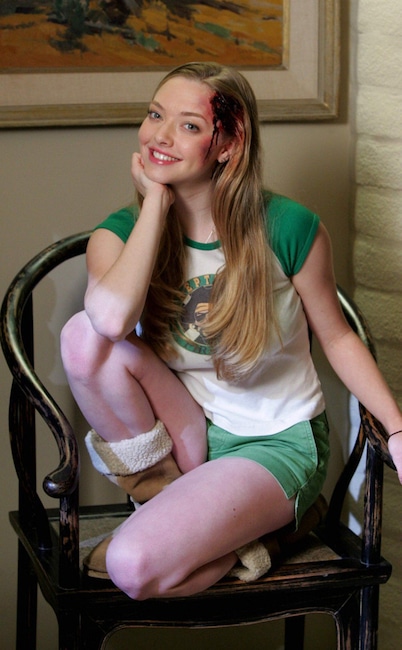 Warner Bros. Entertainment
Veronica Mars

Veronica Mars (Kristen Bell) dedicates her life to solving mysteries in her town of Neptune following the murder of her best friend Lilly Kane, played by Seyfried. Even though Seyfried was only on the first season, her character is really what started it all for Veronica.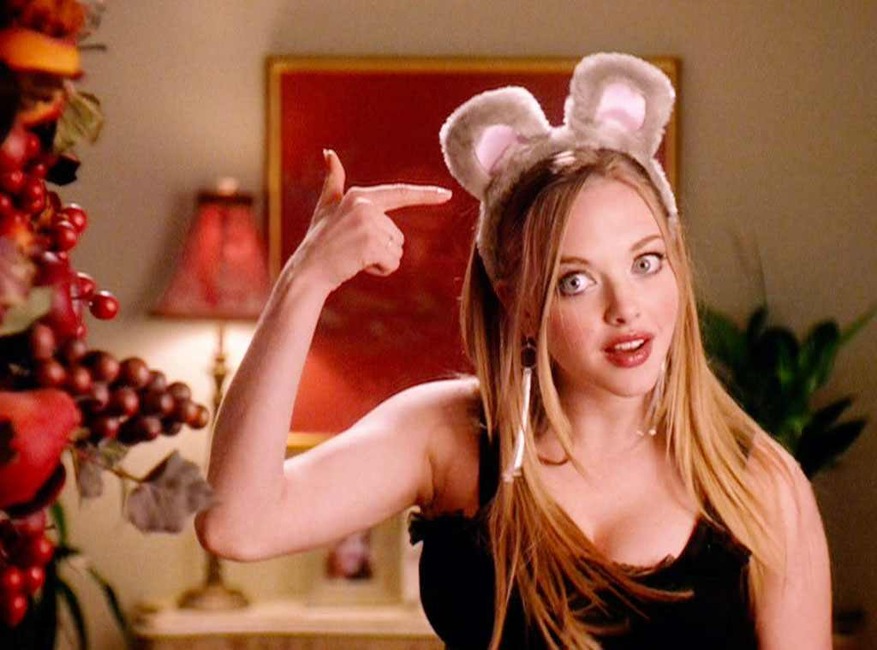 Mean Girls

In 2004, the Pennsylvania native started her Veronica Mars stint and starred in her first big movie with Mean Girls. She played the ditzy, but sweet member of The Plastics named Karen and we will forever be inspired by her mouse costume, duh.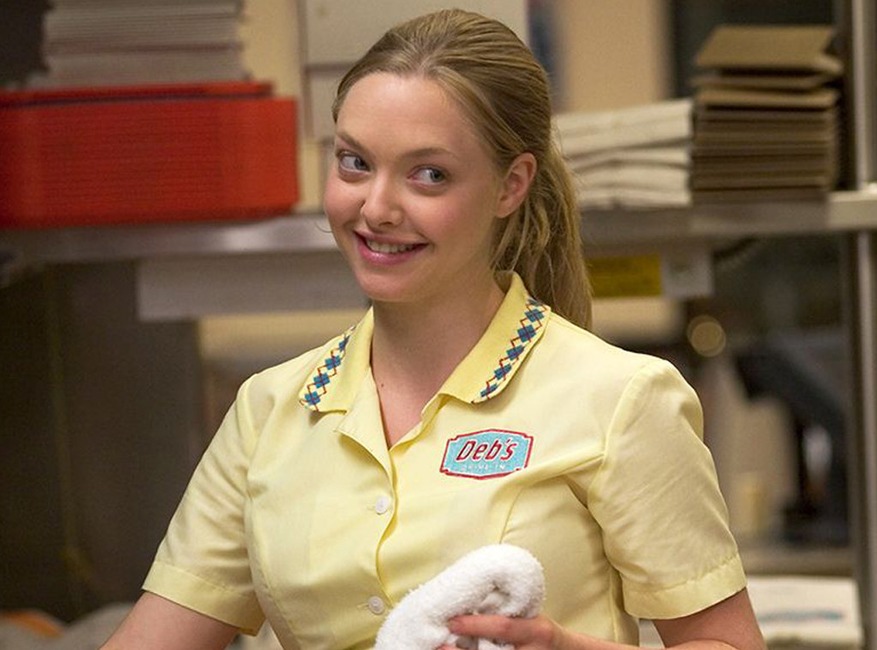 HBO
Big Love

Big Love was an HBO series from 2006 to 2011 that focused on a polygamist and his three wives. Seyfried played Sarah Henrickson on the show, who was the eldest daughter (and child) of Bill Henrickson (Bill Paxton) and his first legal wife Barb (Jeanne Tripplehorn).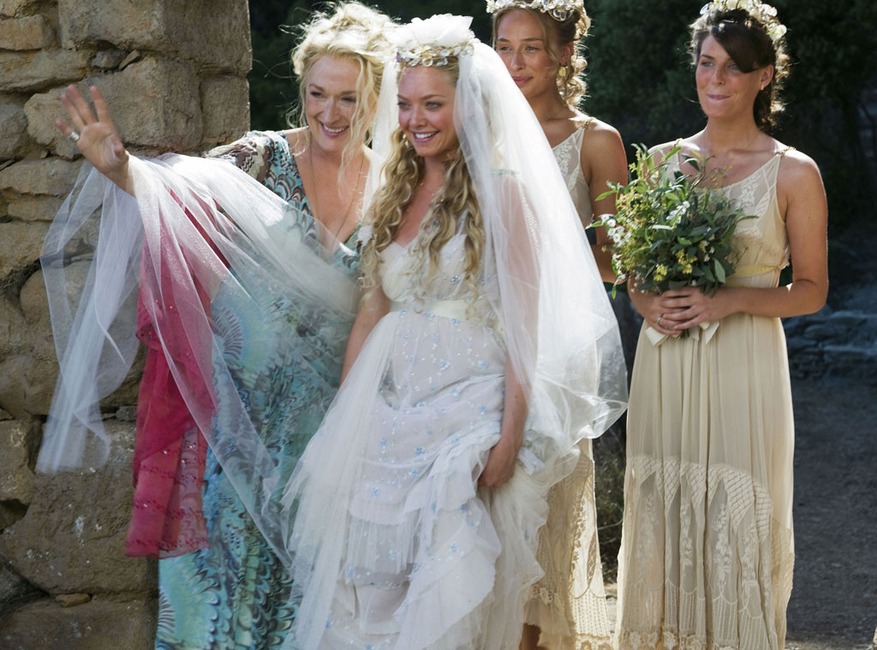 Universal Pictures
Mamma Mia!

Ahead of her wedding, Sophie (Seyfried) tries to uncover who her real father is while keeping all three prospects hidden from her mother Donna (Meryl Streep). Throughout the film, the cast sings and dances to the hits of ABBA while in Greece and it is magic.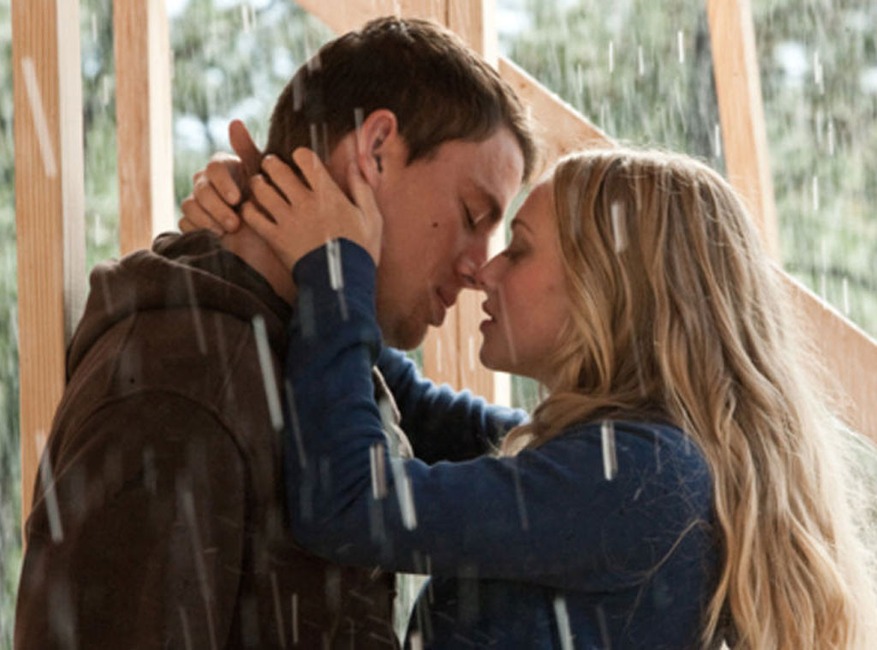 Sony Pictures
Dear John

Based on the Nicholas Sparks' novel, Dear John tells the romantic story of a solider named John (Channing Tatum) who falls for a college student named Savannah (Seyfried) while he's home on leave.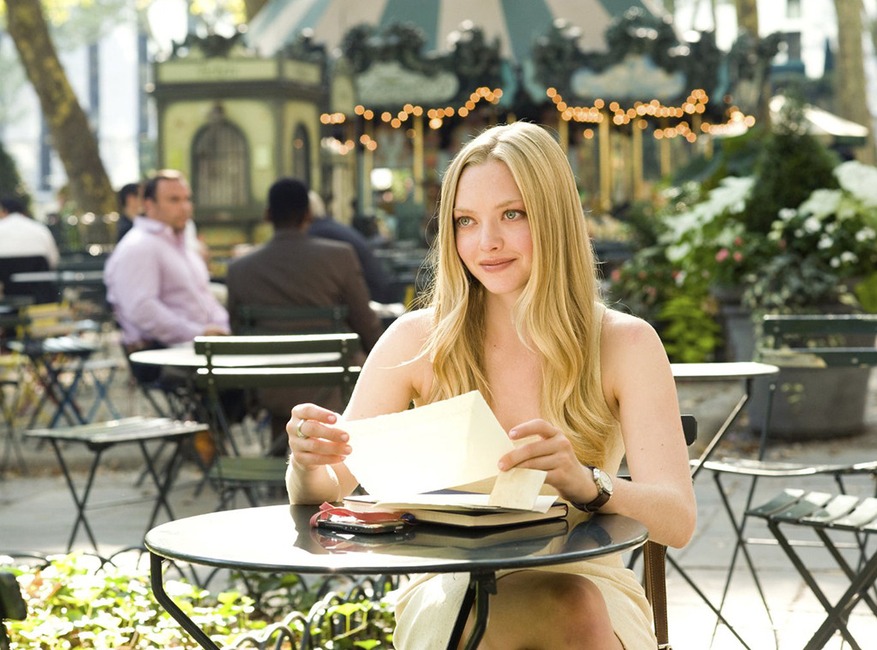 Summit Entertainment
Letters to Juliet

In this romantic comedy Sophie (Seyfried) travels to Verona, Italy to pursue her dreams of becoming a writer where she meets the "Secretaries of Juliet," a group of women who write back to all of the people who leave a message in the wall to Juliet in Italy in hopes of finding their happily ever after.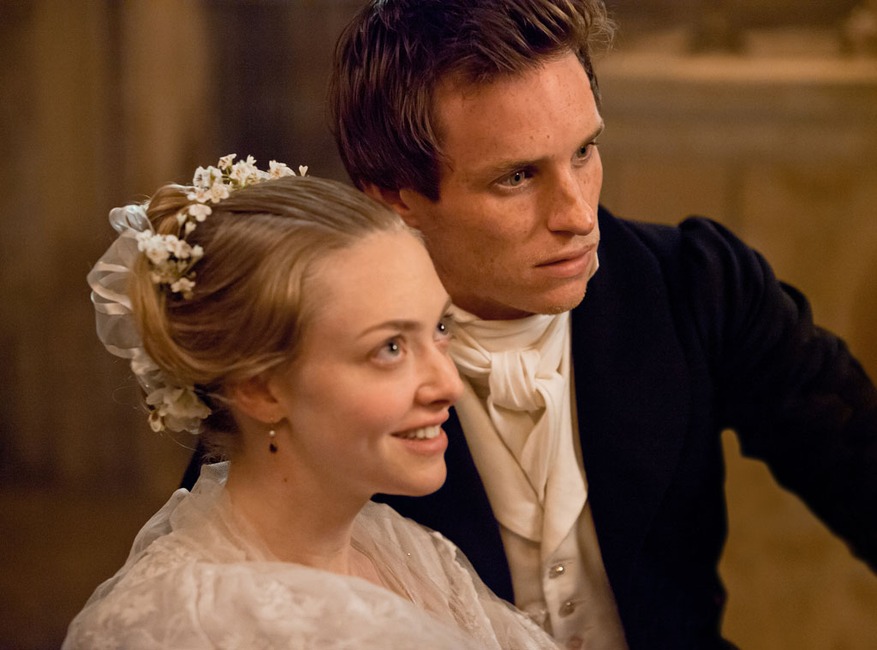 Laurie Sparham/Universal Studios
Les Misérables

In 2012, Seyfried was a part of the Oscar-winning cast of the musical Les Misérables, which takes place in 19th-century France. It follows the life of Jean Valjean (Hugh Jackman), who agrees to care for a factory worker's daughter even though he is continually being hunted by Javert (Russell Crowe) after breaking parole. Seyfried plays Cosette, the grown-up daughter to Jean Valjean.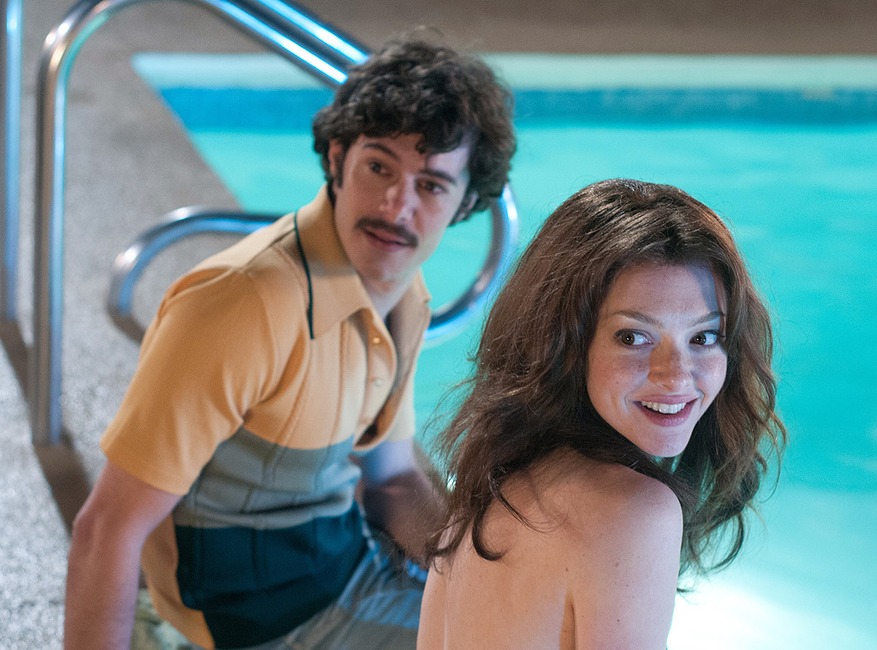 Millennium Films
Lovelace

The 32-year-old actress took on the role of Linda Lovelace, who was used and abused in the porn industry at the hands of her husband, before she finally took control of her own life, in the biographical film Lovelace.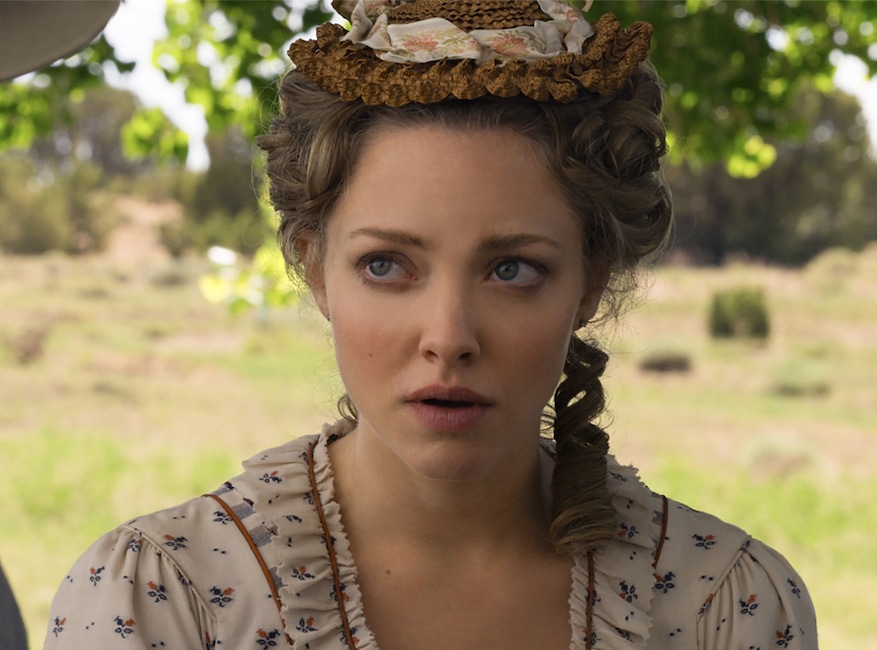 Universal Studios
A Million Ways to Die in the West

There are a million ways to die in the west and this comedy is ready to poke fun at them all, as a farmer tries to woo a new woman in town. While trying not to die by falling ice, a bull or even a splinter, you can also see Seyfried, who plays Louise in the western comedy.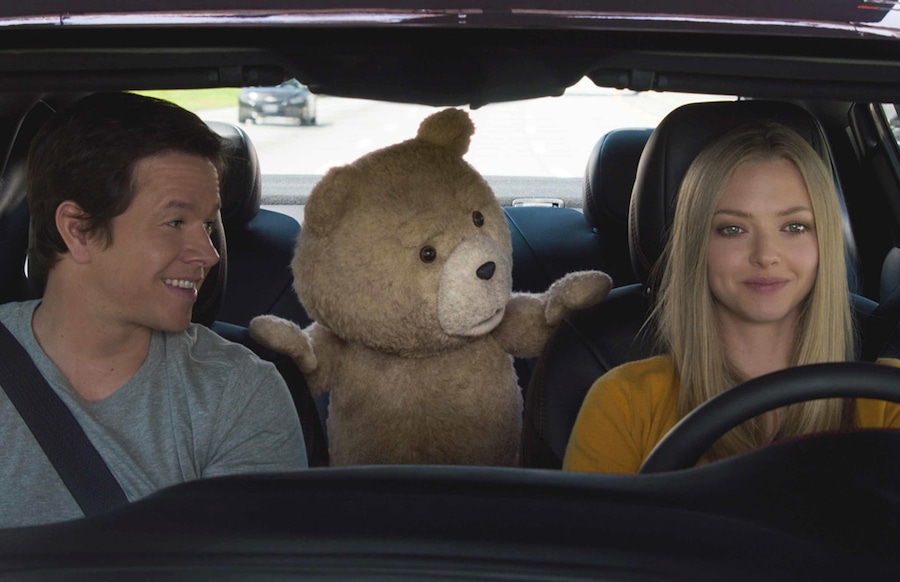 Universal Studios
Ted 2

When Ted needs to prove he's a person in a court of law, he turns to Samantha (Seyfried) who tries to educate Ted and win his case.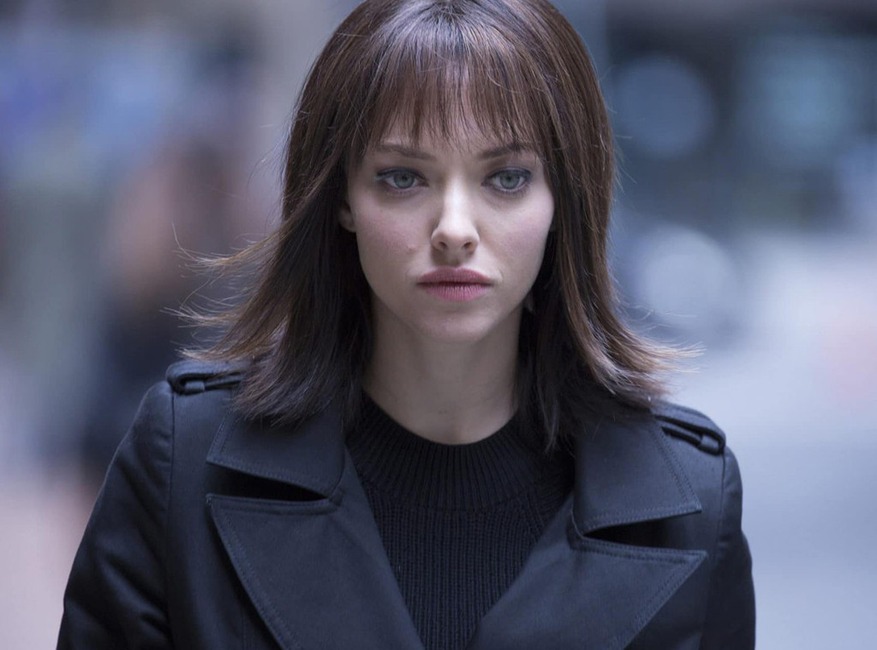 Netflix
Anon

The blonde actress is simply known as The Girl in this Netflix film, which reveals what happens when a world without anonymity or crime is threatened and changed through hacking people.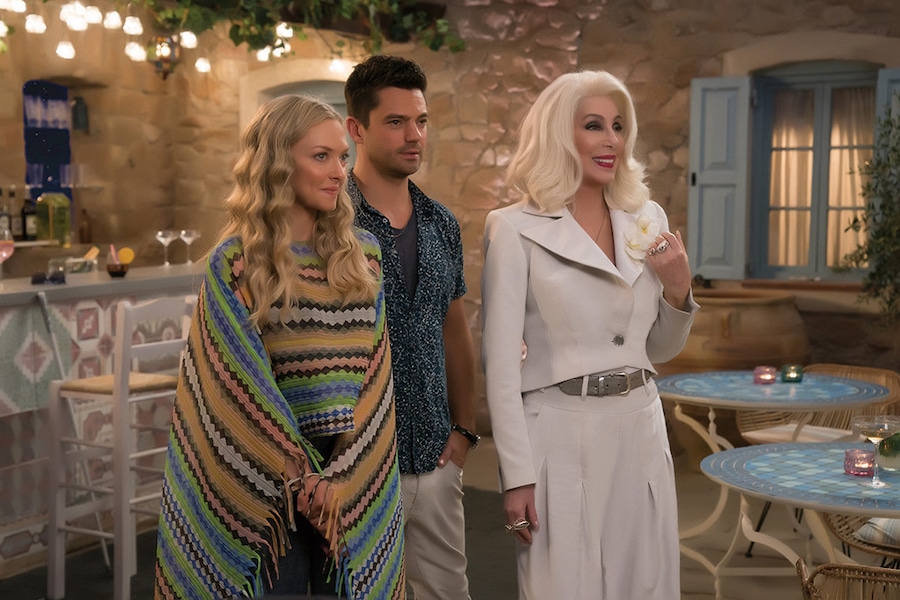 Jonathan Prime
Mamma Mia! Here We Go Again

Five years after the events in Mamma Mia! Sophie (Seyfried) prepares to reopen the Hotel Bella Donna and become a mom as she learns more about her mother's past through songs, dancing and flashbacks.