The Labour Party is holding its annual conference in the seaside city of Brighton, a long-standing destination for party political jamborees.
It's been a fascinating few days so far, marked by the rise of the party's left-wing, Corbyn worshipping and dodging Brexit, the biggest political issues facing the UK.
But there was something arguably more eye-catching on the stage.
A Guardian reporter could see what was coming …
And so it came to pass …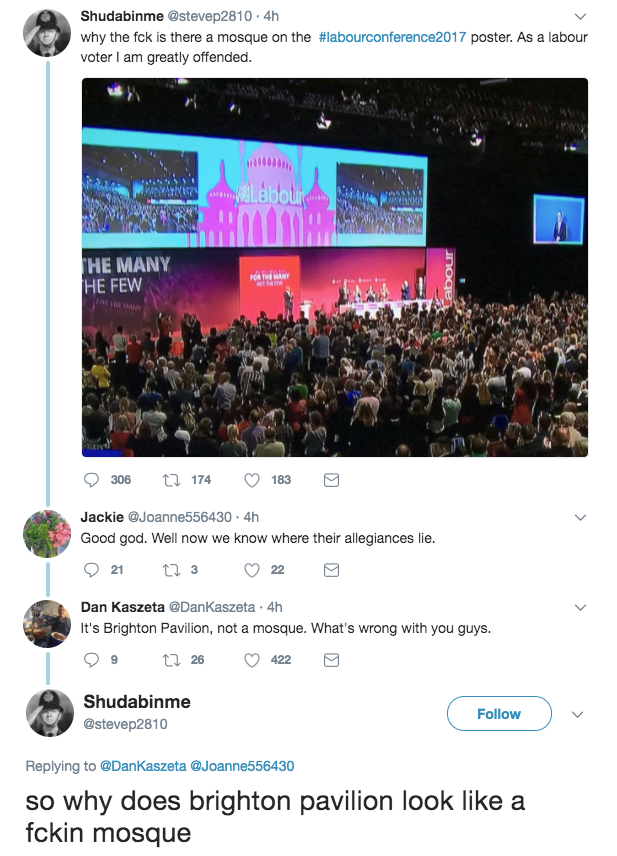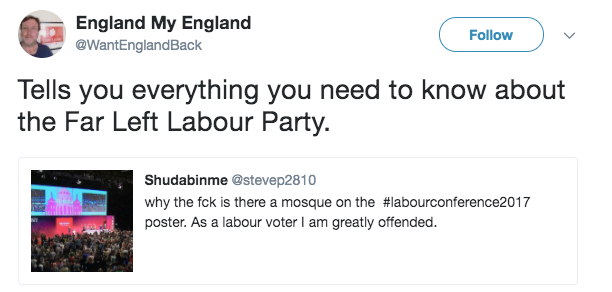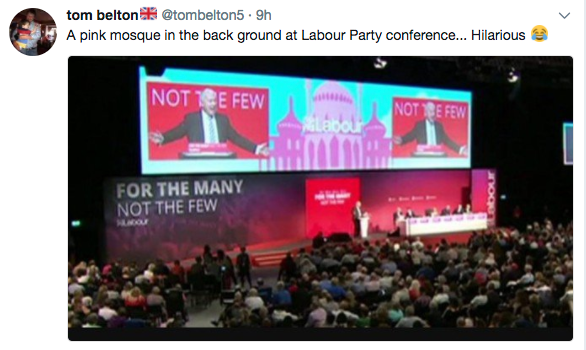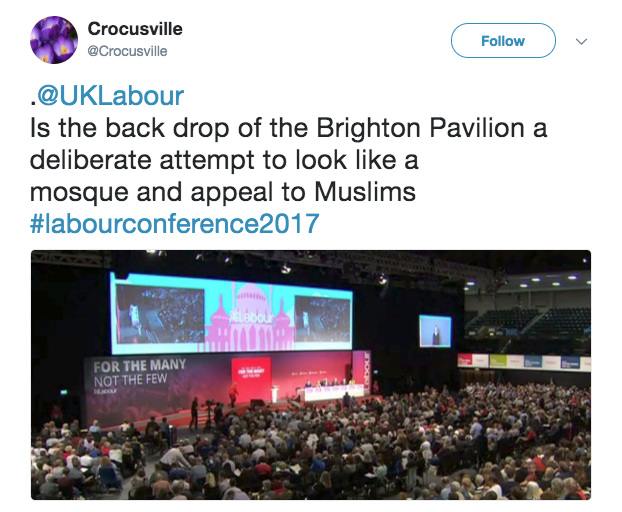 So, yes, it's Brighton Pavilion, arguably the Sussex city's most famous landmark (aside from the pier, maybe).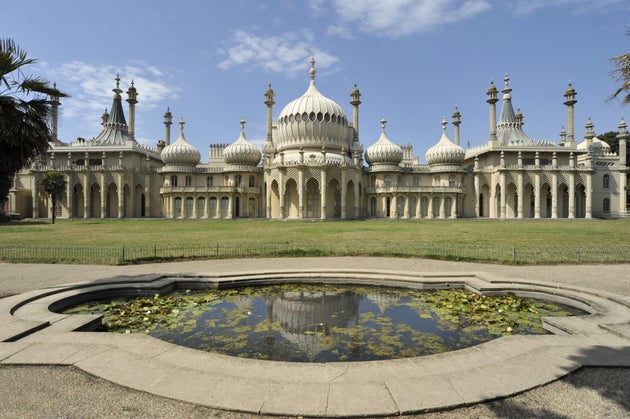 Some people tried to put angry Twitter straight.
There was a delicious irony at play.
And, as you might have guessed, it's not the first time the spectacular building has caused confusion. 
Two years ago, The Times reported aides to ex-Labour leader Ed Miliband vetoed a photoshoot outside the Pavilion in case people confused it for a mosque.
It was at a time when the party was anxious to be seen as cracking down on immigration.
And there's more. In 2013, an English Defence League member posted a picture of the Pavilion to Facebook (see screengrab below), with friends piling in to lambast the "mosque" for its size.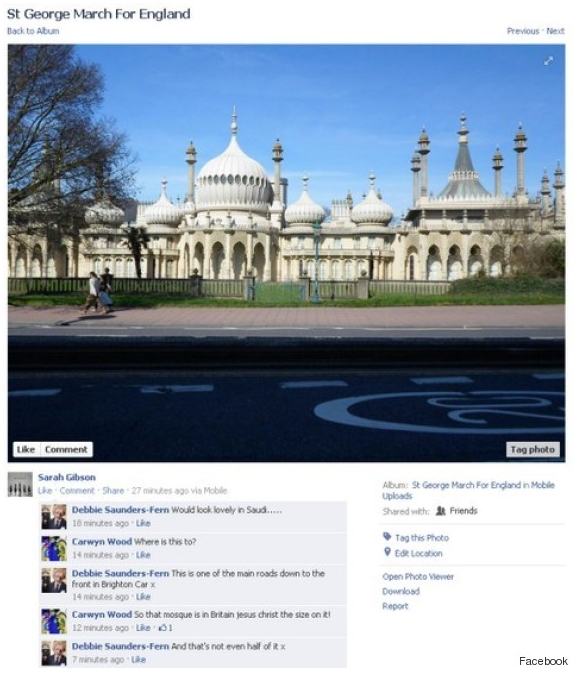 Until next time, Brighton Pavilion!