Khloe Kardashian's 2017 was certainly a year to remember and the best is yet to come…specifically in a few months.
The Keeping Up With the Kardashians star, who is six months pregnant with her and boyfriend Tristan Thompson's first child together, took to Instagram on Sunday to take part in a viral meme and post her top moments of 2017.
She shared a collage of nine photos, including pics of her during her current pregnancy and images of her sister Kim Kardashian and daughter North West.
"2017 you've been good to me but I can NOT wait for 2018!!" Khloe wrote. "I have worked hard on being a positive person. I want to reflect and be grateful for all of the beauty that I have experienced this past year. We all have drama in our lives so let's rejoice in the positives and not dwell on the negatives. This past year has been full of love, blessings and happiness!"
"Lord knows I'm grateful for the place I am in in my life!" she said. "I tell Him daily but I can not begin to explain my excitement for everything new in 2018!! Nerves and anxiety are an underestimate. I'm thankful to have a beautiful support system in place to help me celebrate New chapters! New experiences! New beginnings! I'm trusting the magic of NEW this 2018! Reflection is a beautiful thing but don't dwell on your past too deeply. Stay on course and in a positive mind frame! 2018 is yours! God bless!"
See more of Khloe's pregnancy photos:
They're Pregnant!

Khloe Kardashian announced she's pregnant with Tristan Thompson's baby on Dec. 20, 2017. "My greatest dream realized! We are having a baby! I had been waiting and wondering but God had a plan all along. He knew what He was doing. I simply had to trust in Him and be patient," she wrote to her followers.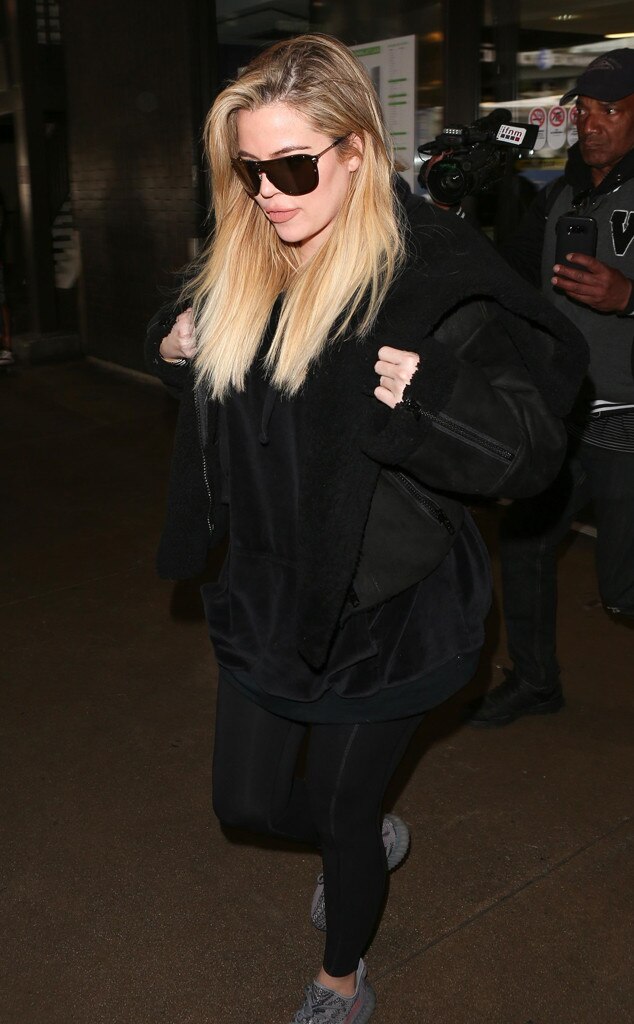 RAAK / BACKGRID
On the Go

Khloe covers up her bump in a baggy sweater during her first post-pregnancy announcement appearance at the airport.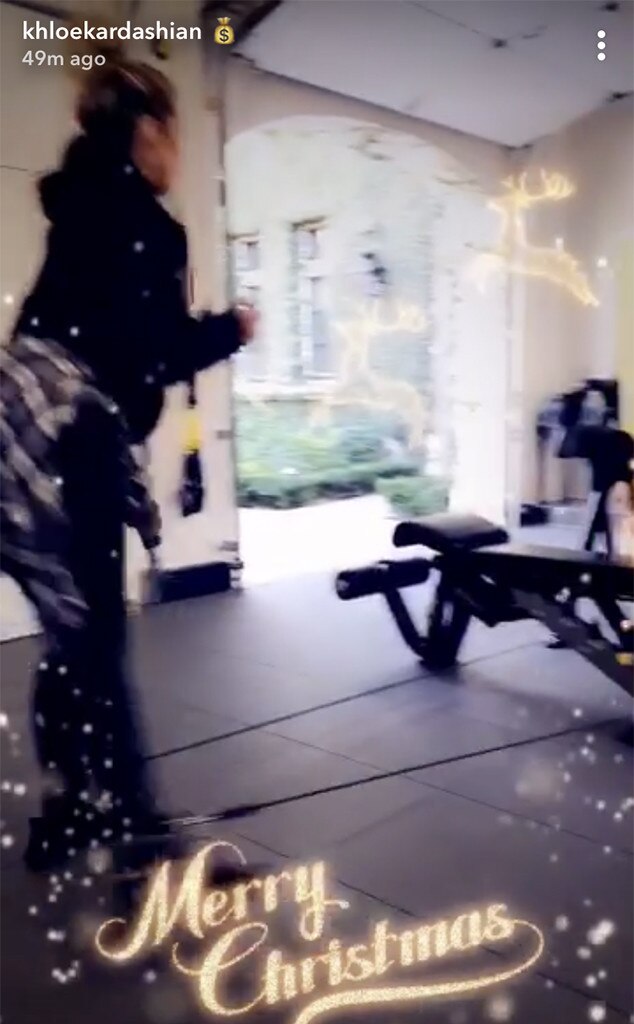 Snapchat
Fit Mommy

On Christmas Eve, Khloe showed off her pregnancy workout routine on social media. "I love that I can finally snap my workouts again," she said in the vid. "Merry Christmas to you and more workouts yet to come."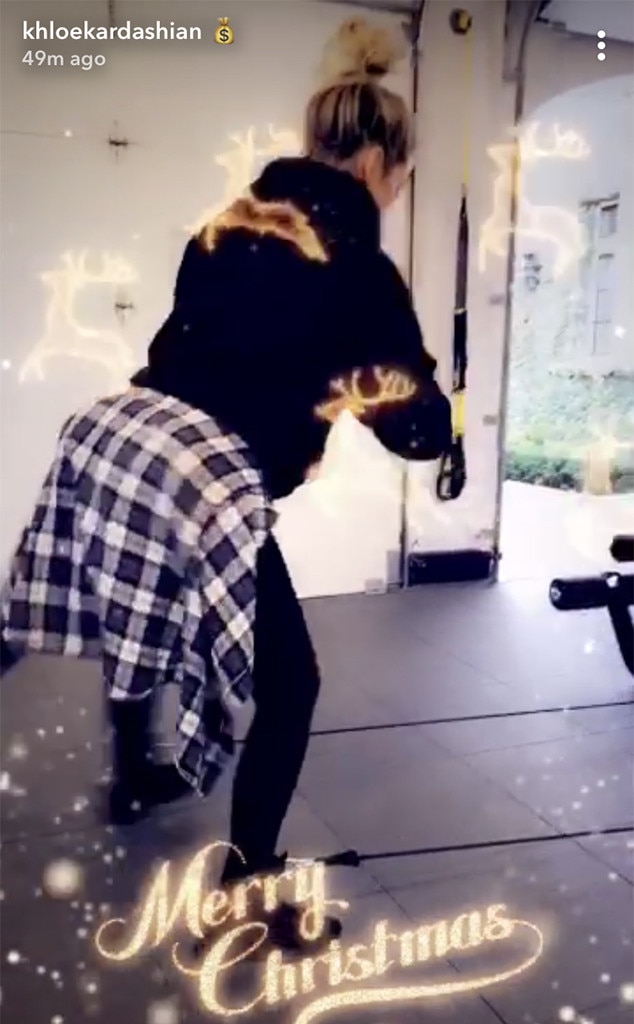 Snapchat
Breaking a Sweat

Khloe continues to work on her fitness while with child.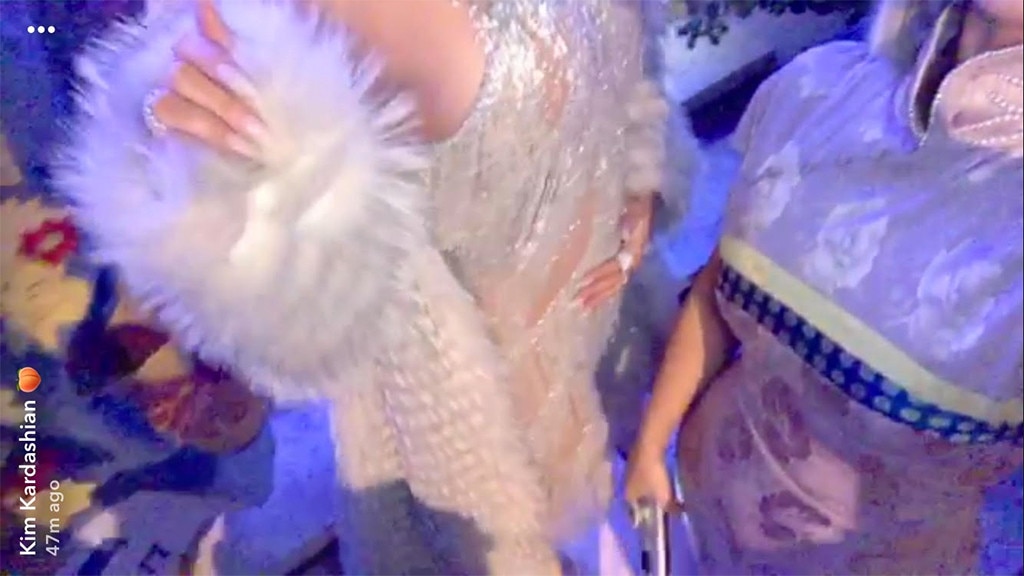 Snapchat
Baby Bumpin'

Khloe finally showed her baby bump while dancing the night at the Kardashian family Christmas Eve party.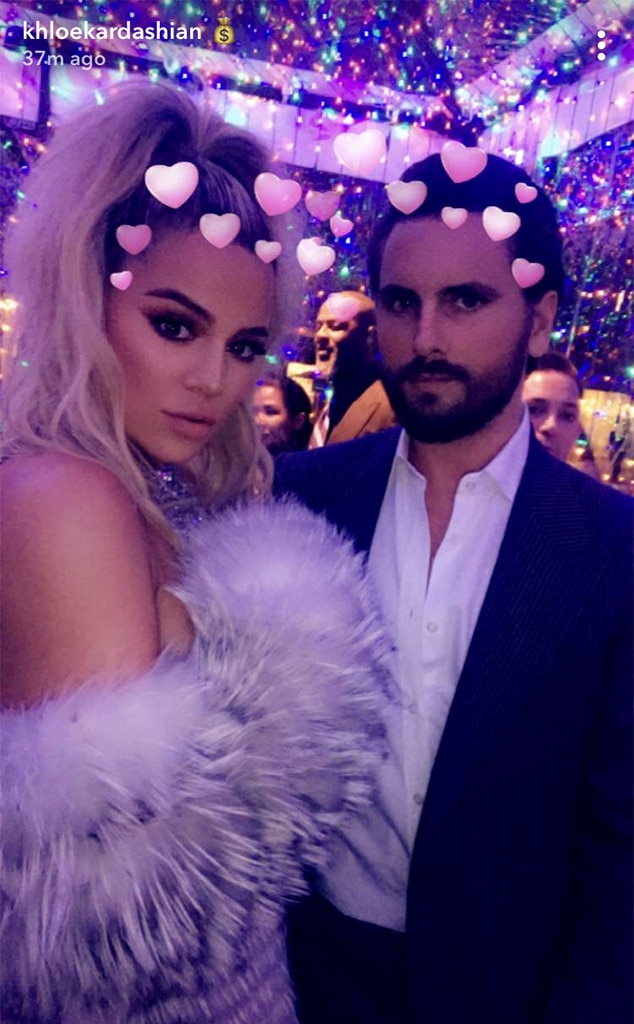 Snapchat
Mingling Mama

Khloe and her baby bump continue to mingle at the party. Here is Scott Disick looking dapper.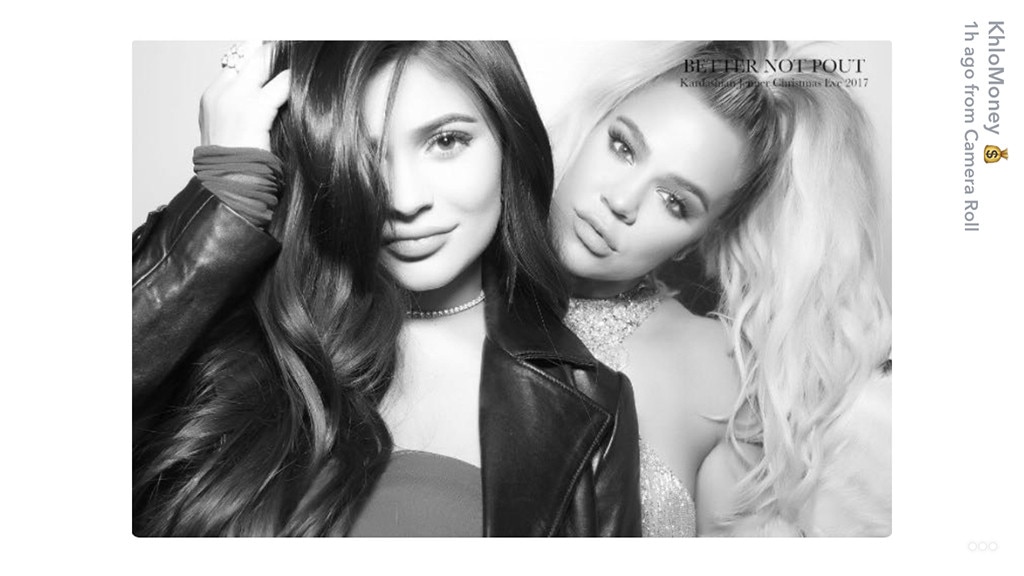 Snapchat
Pregnant Times Two!

Khloe even snapped some pics with her preggers little sis Kylie Jenner.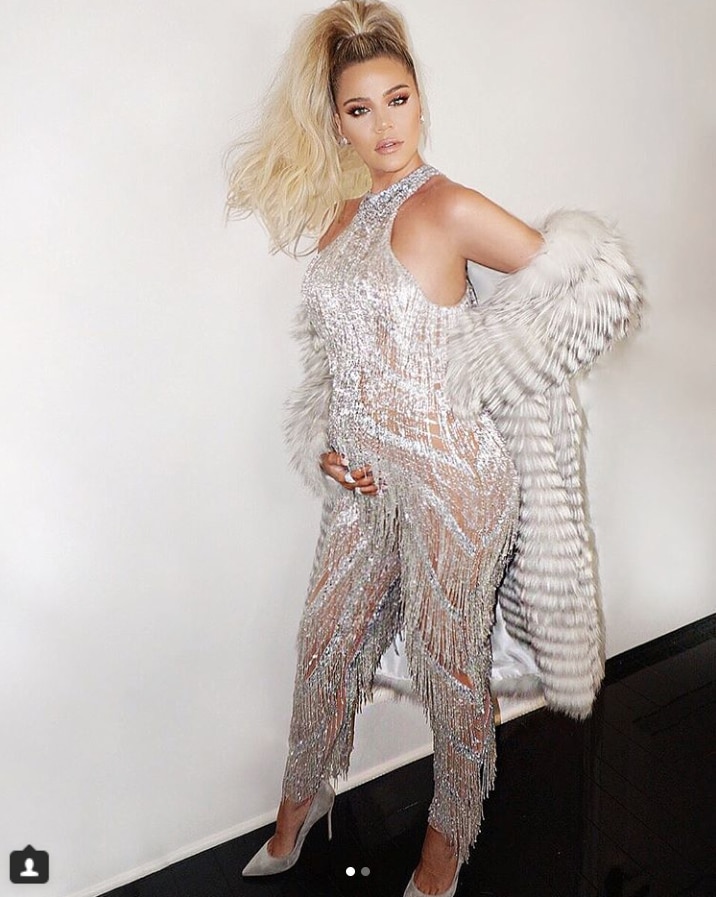 Instagram
New Mom Glow

"Merry Christmas!! May you sparkle and shine this festive season, may all of your wishes and dreams come true. I pray that we all may feel this happiness all year round. God bless you! #BabyBump," Koko wrote on Instagram.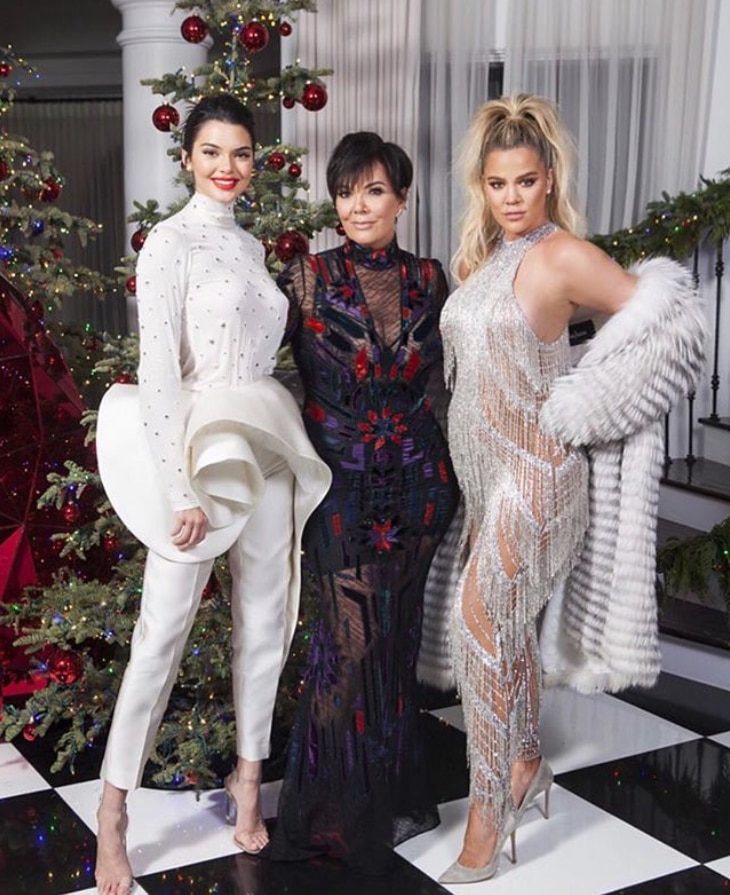 Instagram
Gorgeous Gals

Curvy Khloe rocks her growing tummy in a sexy sparking silver gown and fur coat.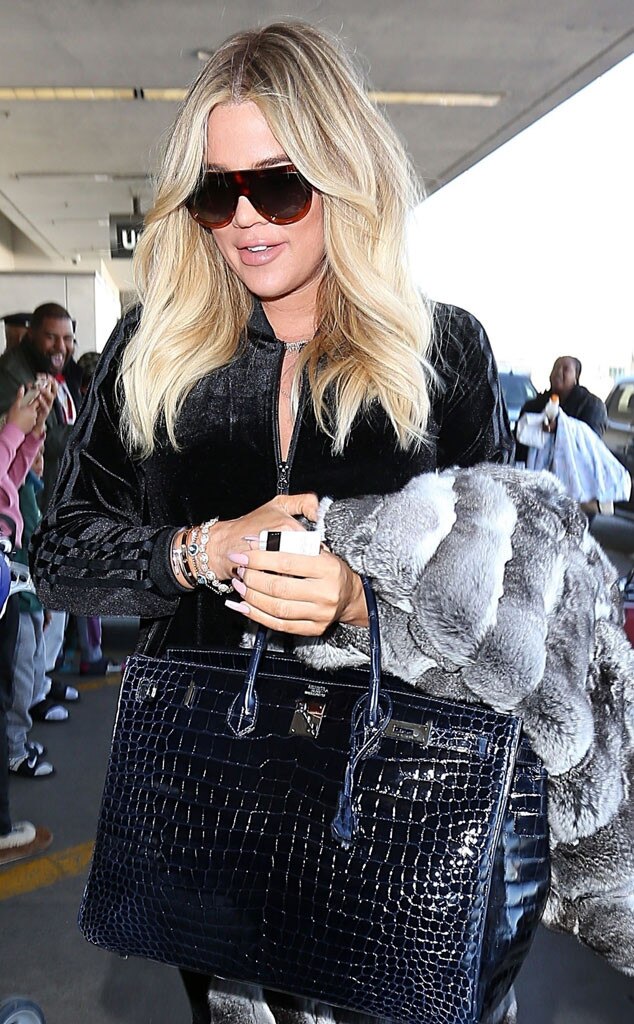 BACKGRID
Incognito

Khloe camouflages her baby bump while heading back to Cleveland for New Year's Eve.
Watch Keeping Up With the Kardashians on E! on Sunday, January 7, at 9/8c…
…and check out Revenge Body With Khloe Kardashian at 10/9c!