Frazer Harrison/BAFTA LA/Getty Images for BAFTA LA
After Anthony Rapp accused Kevin Spaceyof making a pass at him when he was 14 years old, Hollywood figures are not mincing words about the claims against the star nor his controversial response. 
In a Buzzfeed News report published late Sunday, Rapp alleged Spacey made a "sexual advance" toward him 30 years ago. Recalling a party he attended at the Oscar winner's apartment as a young teenager, Rapp said he grew bored at the adult gathering, went into a bedroom and watched TV. As Rapp described to Buzzfeed News, Spacey allegedly appeared in the doorway after the party had emptied, picked him up, laid him on the bed and then laid down on top of him.
"He was trying to seduce me," Rapp told Buzzfeed News. "I don't know if I would have used that language. But I was aware that he was trying to get with me sexually."
In response, Spacey apologized to the Rent star for "what would have been deeply inappropriate drunken behavior," though he said he does not remember the encounter. Additionally, in the statement, he confirmed publicly that he is gay. 
"I have a lot of respect and admiration for Anthony Rapp as an actor," Spacey began in his public remarks. "I'm beyond horrified to hear his story. I honestly do not remember the encounter as it would have been over 30 years ago. But if I did behave then as he describes, I owe him the sincerest apology for what would have been deeply inappropriate drunken behavior and I am sorry for the feelings he describes having carried with him all these years."
As he continued, "This story has encouraged me to address other things about my life. I know that there are stories out there about my and that some have been fueled by the fact that I have been so protective of my privacy. As those closest to me know, in my life I have had relationships with both men and women. I have loved and had romantic encounters with men throughout my life, and I choose now to live as a gay man. I want to deal with this honestly and openly and that starts with examining my own behavior."
That Kevin Spacey statement. Nope. Absolutely not. Nope.

— billy eichner (@billyeichner) October 30, 2017
Some of his fellow Hollywood stars did not hold back as they criticized the actor for pairing his apology to Rapp with the personal declaration. Comedian Wanda Sykestweeted, "No no no no no! You do not get to 'choose' to hide under the rainbow! Kick rocks!"
Orphan Black star Jordan Gavaris retorted, "SEXUAL ASSAULT IS NOT ABOUT SEXUALITY. SEXUAL ASSAULT IS ABOUT POWER. SAY IT WITH ME, PLEASE. #KevinSpacey."
Rose McGowan,who has been a public advocate for sexual assault victims and accused disgraced producer Harvey Weinstein of rape, responded to the news with, "Gay = Gay Predator = Predator." Weinstein has denied any allegations of non-consensual sex.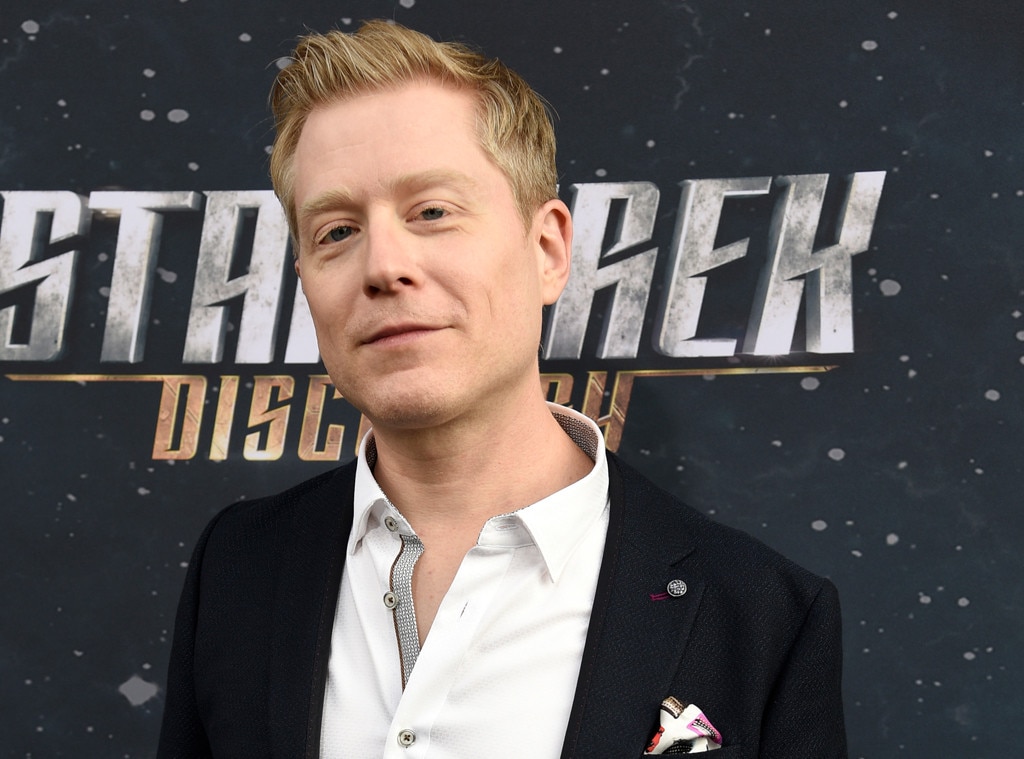 Chris Pizzello/Invision/AP
Comedian Billy Eichner reacted to Spacey's statement with, "That Kevin Spacey statement. Nope. Absolutely not. Nope."
"Kevin Spacey has just invented something that has never existed before: a bad time to come out," he continued. "Imagine the Astros walking off the field only to find out Kevin Spacey is gay. The shock of it all…But honestly I hesitate to make jokes because the Spacey statement is truly disgusting, irresponsible and dangerous. Ok goodnight!"
"Kevin Spacey really tried to throw the entire LGBT community under a bus and call it solidarity in an effort to mask his personal failings," civil rights activist DeRay Mckesson responded. 
Meanwhile, GLAAD issued the following statement to E! News. "Coming out stories should not be used to deflect from allegations of sexual assault," Sarah Kate Ellis, President and CEO of GLAAD, said. "This is not a coming out story about Kevin Spacey, but a story of survivorship by Anthony Rapp and all those who bravely speak out against unwanted sexual advances. The media and public should not gloss over that."
"Coming out as a gay man is not the same thing as coming out as someone who preyed on a 14-year-old. Conflating those things is disgusting…This exposes the gay community to a million tired old criticisms and conspiracies," Vanity Fair film critic Richard Lawson tweeted. "The distance we've had to walk to get away from the notion that we're all pedophiles is significant…For a famous person to deflect these accusations with a long-in-the-making coming out is so cruel to his supposed new community it stings."
As for House of Cards creator Beau Willimon, the screenwriter tweeted, "Anthony Rapp's story is deeply troubling. During the time I workd with Kevin Spacey on 'House of Cards' I neither witnessed nor was aware of any inappropriate behavior on set or off. That said, I take reports of such behavior seriously, and this is no exception. I feel for Mr. Rapp and I support his courage."