2017 festive radio highlights
---
BBC Radio has announced its festive comedy offerings for 2017. Below are the comedy-related highlights…
Just A Minute celebrations
With the panel show Just A Minute set to turn 50 years old, Radio 4 has scheduled two specials.
Just A Minute: 50 Years In 28 Minutes will see Nicholas Parsons host an episode of the popular panel show "as you've never heard it before". Based on an idea by Paul Merton, this one-off show will edit archive footage to mix players from across the generations. The BBC says: "Ever wondered what would have happened if Kenneth Williams had faced Sue Perkins across the Just A Minute desk? Now you can find out". The episode will be broadcast on Christmas Day at 6:30pm. More details
50 Years Of Just A Minute: An Audience With Nicholas Parsons – due to be broadcast on New Year's Day – this special broadcast will see Paul Merton talking to Nicholas Parsons about the host's life, and his 50 years in charge of the legendary parlour game. More details
Anansi Boys
A new dramatisation of Neil Gaiman's novel starring Lenny Henry, Jacob Anderson (Game Of Thrones) and Nathan Stewart-Jarrett (Misfits). The six-part series is described as "a kaleidoscopic journey deep into mythology."
Neil Gaiman explains: "Anansi Boys started for me over 20 years ago when Lenny Henry and I were working on Neverwhere together. He told me that it was wrong that, back then, there really weren't any horror films with black leads, and I said 'well I'll write you one'. And then it wasn't a film, but a novel, and it wasn't horror but a strange mixture of mythic family comedy, romance and crime drama (with some scary bits). When I was writing the novel I had Lenny's voice in my head and I'm delighted that in this dramatisation Lenny is Mr Nancy and Anansi the Spider – to me he is inseparable from this project. But the talent behind the microphone is astonishing. We even got Earl Cameron, a month after he turned 100, to come in and play Dragon."
The series will start at 11:30pm on Christmas Day. More details
Are You Alright In There?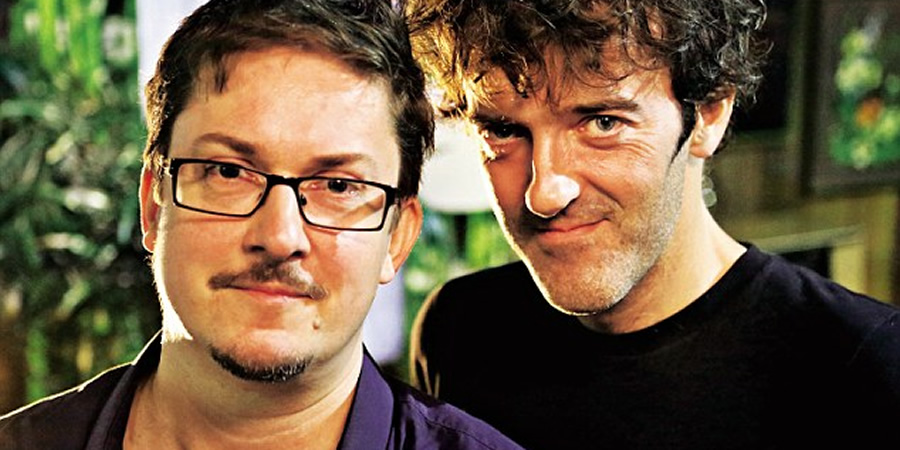 A one-off show presented by comedy writers Jason Hazeley and Joel Morris, focusing on 'toilet books'. The "lively documentary" will see the duo celebrating the format, plus chatting to writers including John Lloyd (co-writer of The Meaning Of Liff), Andy Riley (Bunny Suicides), Simon Donald (Roger's Profanisaurus), Neil & Rob Gibbons (I, Partridge) and more. The show will also feature "readings, excerpts and recreated bits from the most loved favourites."
The programme will be broadcast on the 22nd December at 11:30am. More details
15 Minute Musical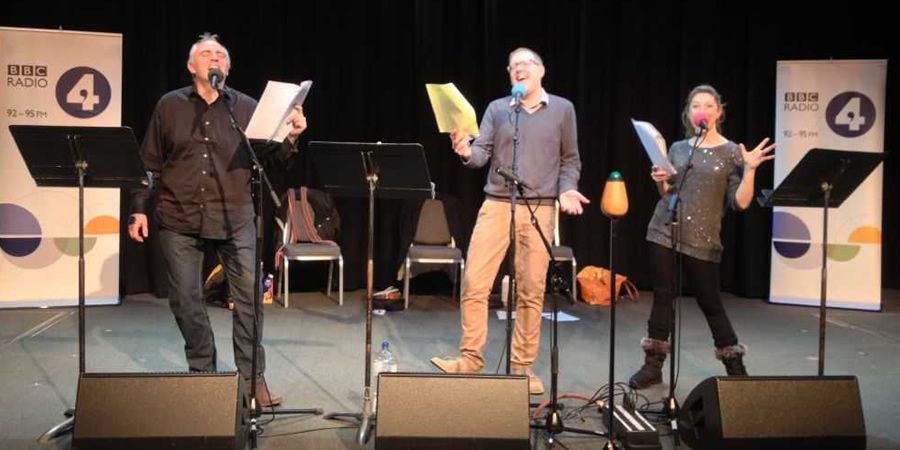 Dave Lamb, Pippa Evans and Richie Webb return for two more satirical musicals. The first is scheduled for Christmas Day, the second on Boxing Day.
The Legend Of Holy Superior Mother Theresa May And The Magic Money Tree will focus on the Prime Minister embarking on a "magical fantasy trip around the Emerald Isle to find the tree that will solve all of Britain's economic problems"; meanwhile Dud Brothers will focus on Jeremy Corbyn and Jacob Rees-Mogg discovering that "despite being brought up with opposite political ideologies, they actually have one very significant thing in common."
Count Arthur Strong's Radio Show!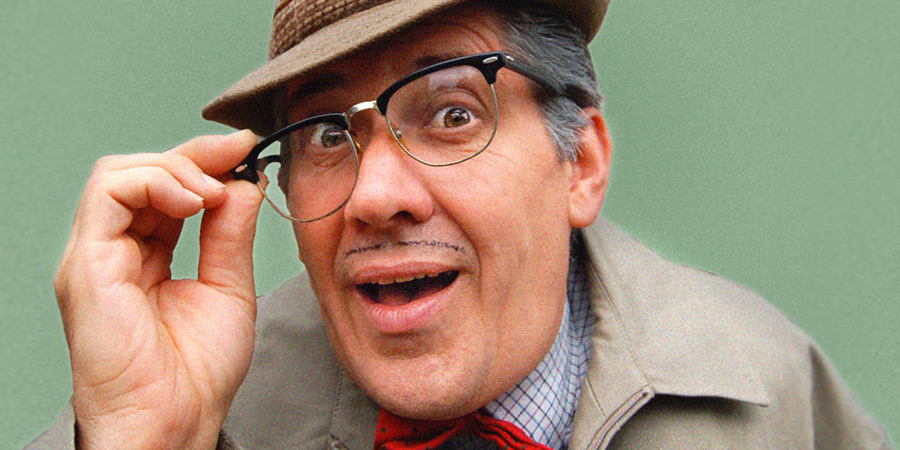 Ahead of next year's 50th episode special, Count Arthur Strong returns for a festive special. The actor gets the opportunity to audition for a Christmas production of Bedknobs and Broomsticks. Radio 4 says "What could possibly go wrong?"
This special will be broadcast on Christmas Day at 1.15pm. Guide
Dead Ringers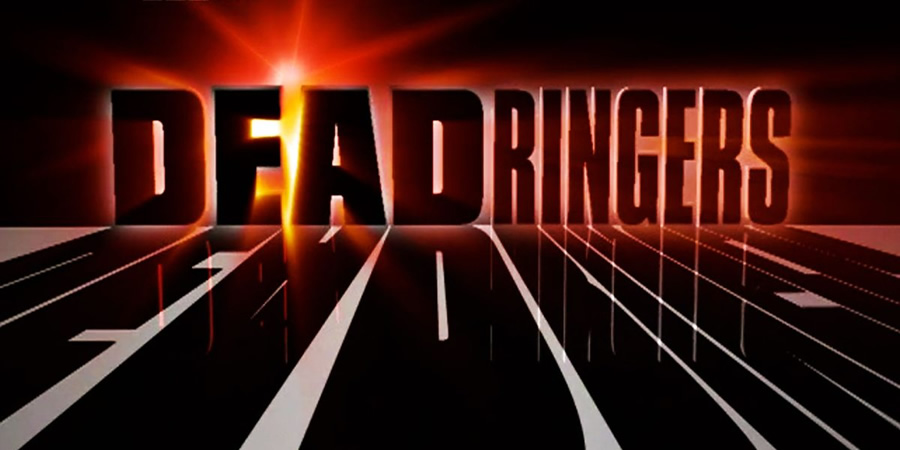 Jon Culshaw, Jan Ravens, Lewis MacLeod, Duncan Wisbey and Debra Stephenson star in two festive specials of the satirical impressions show. The first, broadcast on the 22nd December, will focus on the 'true meaning of Christmas' ("the festering wound of Brexit division") and the second, on the 29th, is titled The End of the World. More details
Michael Palin's Radio Adventures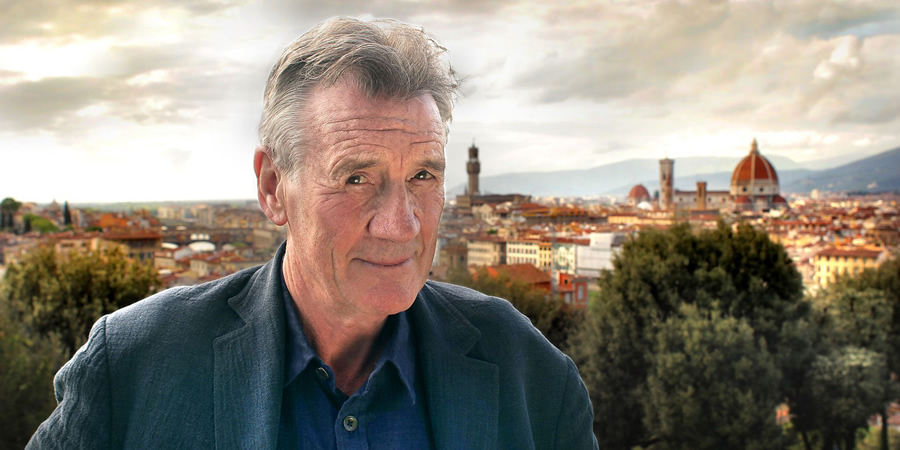 In a special showcase broadcast from the Radio Theatre, John McCarthy meets with Michael Palin to celebrate the actor-adventurer's remarkable life and career as heard on radio.
Recorded in front an enthusiastic audience featuring contributions from comedians Barry Cryer and John Finnemore along with broadcaster Paul Gambaccini, listeners will discover Palin's love for radio and hear a treasure trove of archives on an eclectic mix of subjects – and plenty memories of Monty Python.
The interview is due to be broadcast on Radio 4 Extra on the 23rd December from 9am to noon, with repeats interspersed in amongst the chat.
The Infinite Monkey Cage Christmas Special: The Science of Magic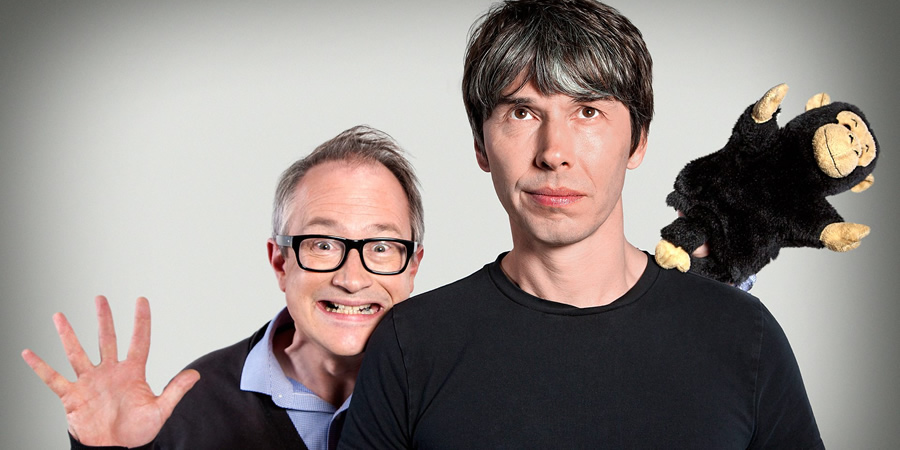 Brian Cox and Robin Ince will be joined on stage by some very special guests in their Christmas special, "to look at the science behind some of our best loved magic tricks and illusions."
Comedian and actor Diane Morgan, Professor of Psychology and magician Richard Wiseman, and theologian and broadcaster Professor Francesca Stavrakopoulou will all be demonstrating how basic human psychology and evolution allow us to see and believe the seemingly impossible.
Radio 4 says: "They'll be exploring how some basic psychology and maths can lead to some truly impressive deceptions, and ask how easy it is to trick the human mind, even a mind like Brian's. Prepare to be amazed."
The special will be broadcast on Christmas Day at 4pm.
Asian Network Comedy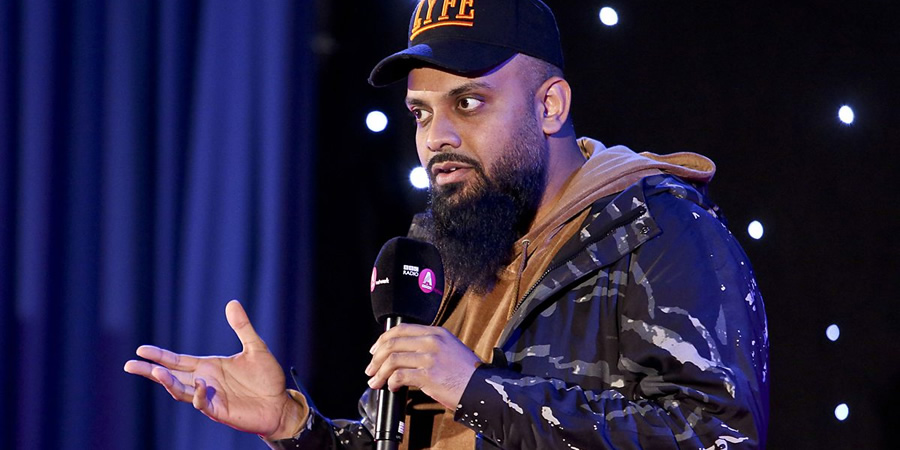 Throughout 2017, the Asian Network channel has been putting on stand-up shows, with the highlights shown on BBC iPlayer. From Boxing Day the radio station will broadcast highlights on the radio from their shows in Edinburgh, Leeds, Wolverhampton and Watford. Stand-up comedians featured include Tez Ilyas, Sindhu Vee, Ahir Shah, Funmbi Omotayo, Shazia Mirza, Bilal Zafar and Guz Khan.
Other Highlights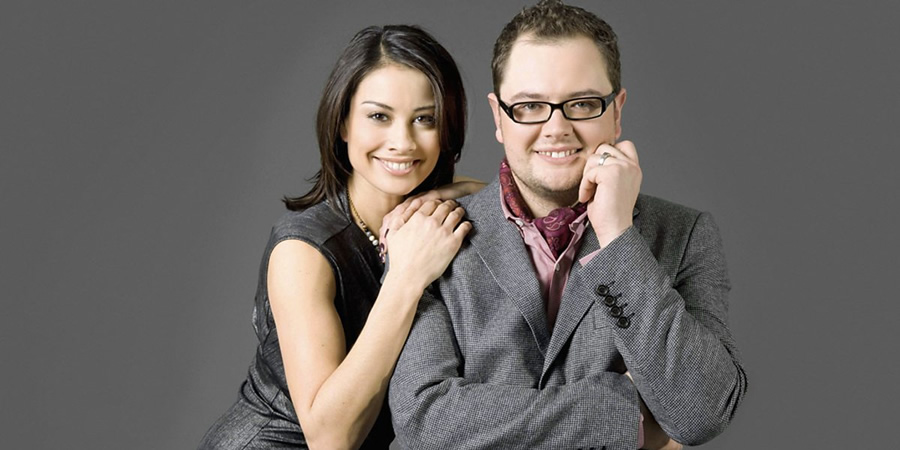 Also on the radio over the festive period will be a documentary about Richard Pryor presented by Lenny Henry (23rd December, 8pm on Radio 4); and Guz Khan is joined by Bad Boy Billy on Asian Network to give the Nativity story the 'Roadman' treatment.
Also, Alan Carr will reunite with Melanie Sykes for two special on Radio 2 (24th December at 1pm and 31st December at 1pm). Alan says: "Get the tinsel out! It's that time of year again and what a treat to spend Christmas Eve with the Radio 2 listeners and my lovely friend Mel. We'll be getting in the festive mood with lots of fab music and games, and some special surprises!"
Ed Byrne will make his presenting debut on Radio 5 Live on Christmas Day (10am), and Sharon Horgan will currate BBC 6 Music's Boxing Day playlist from 6pm.
Bob Shennan, Director of BBC Radio and Music, says: "During the festive season millions of listeners who tune in to BBC Radio can enjoy their favourite programmes as well as some great Christmas treats. Whether you want to soundtrack Christmas Eve with musical delights curated by our fantastic DJs, listen to a Christmas Day drama or reading, or spend Boxing Day with live sport rather than relatives, the BBC has something special for you. Our teams have put together brilliant schedules for our different stations with the many talented musicians, actors and presenters we have across BBC Radio."
Share this page