Oh hell no!
On Friday, Julia Stiles clapped back at mommy shamers who took to social media to criticize the brand-new mom after she posted a snugly Instagram carrying her newborn son Strummer a few days prior.
Earlier in the week, the 10 Things I Hate About You actress posted an Instagram of her newborn with the caption, "I haven't worn a back pack since middle school. Now I have a front pack. #jujube #tulababycarriers."
A seemingly cute and innocent post, right? Well not to everyone…
Many commenters attacked the actress for the position of the child, who could barely be seen in the photo, writing that she was "smothering" her baby boy.
After the mounting comments, Stiles finally broke her silence and addressed many of the trolls on Friday.
"It was brought to my attention that in the previous photo I am not holding my baby correctly. Wow, I didn't expect that. What was supposed to be a shout out of products I like, suddenly becomes an invitation to comment on my baby, and my ability as a mother. That's the internet for you, the carnivorous plant from "Little Shop of Horrors".
She explained that the reason he was in the position he was in was so that she could keep her son's face away from prying eyes.
"I was trying to keep much of my son's image private, including, I guess, his little feet. And it was just a photo taken at home, not how I normally carry him around. Thanks for the concern, anyway. Yes, Mothers, always read the safety instructions. But also, Instagrammers: instead of writing snarky comments about a 5 week old, try dancing around your living room to a Clash record. It's way more fun."
Ain't that the truth!
From Chrissy Teigen to Kim Kardashian and Jada Pinkett Smith, check the slew of celeb moms who had the gumption to clap back at all the online haters spewing venom at them…
Khloe Kardashian/Instagram
Kim Kardashian

After the reality star posted about North West's first swimming lesson in December 2013, a Twitter troll snarked on the E! star, writing it was nice to see mother and daughter together "for a change."
Kim tweeted right back, "U sound so ignorant. Bc I don't tweet or instagram my every move w my daughter means I am not with her 247? We share what we want. Or is it bc I go support my fiance at every show & I post pix? When the baby goes down 4 bed or a nap, parents are allowed 2 work & support each other, maybe even have fun too."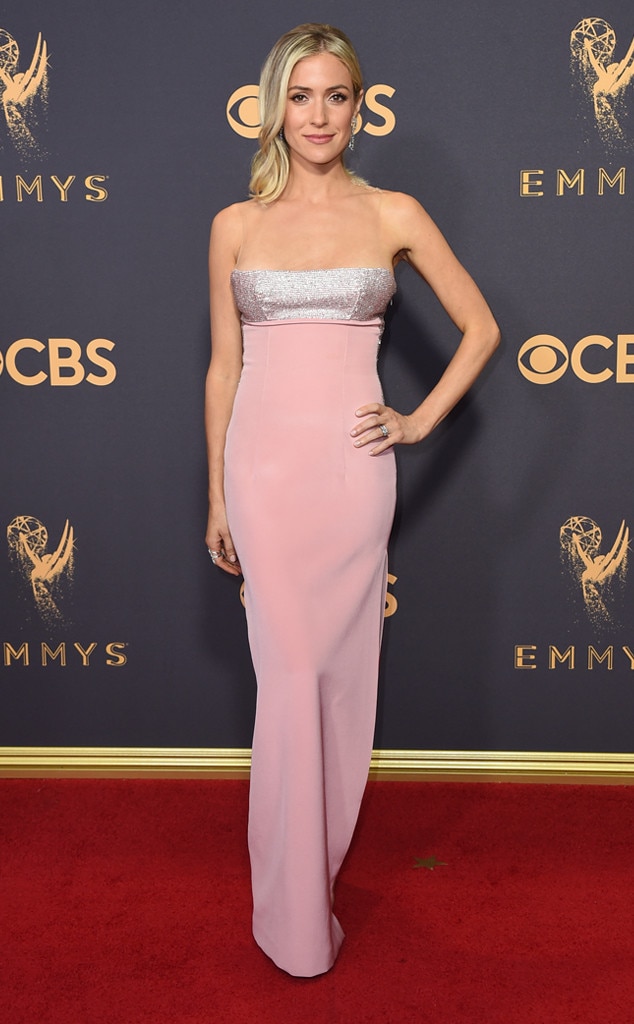 Jordan Strauss/Invision/AP
Kristin Cavallari

In 2016, the former reality star took heat on social media from people who thought her sons looked too thin in a picture she posted of them in their swim trucks.
"Yep, I starve my children. Just blocked the most people I've ever blocked in my entire life. Happy 4th hahaha," she tweeted; the former Laguna Beach star followed later with, "I love that people are sending me articles about the dangers of being a vegan. Maybe send it to someone that's actually vegan."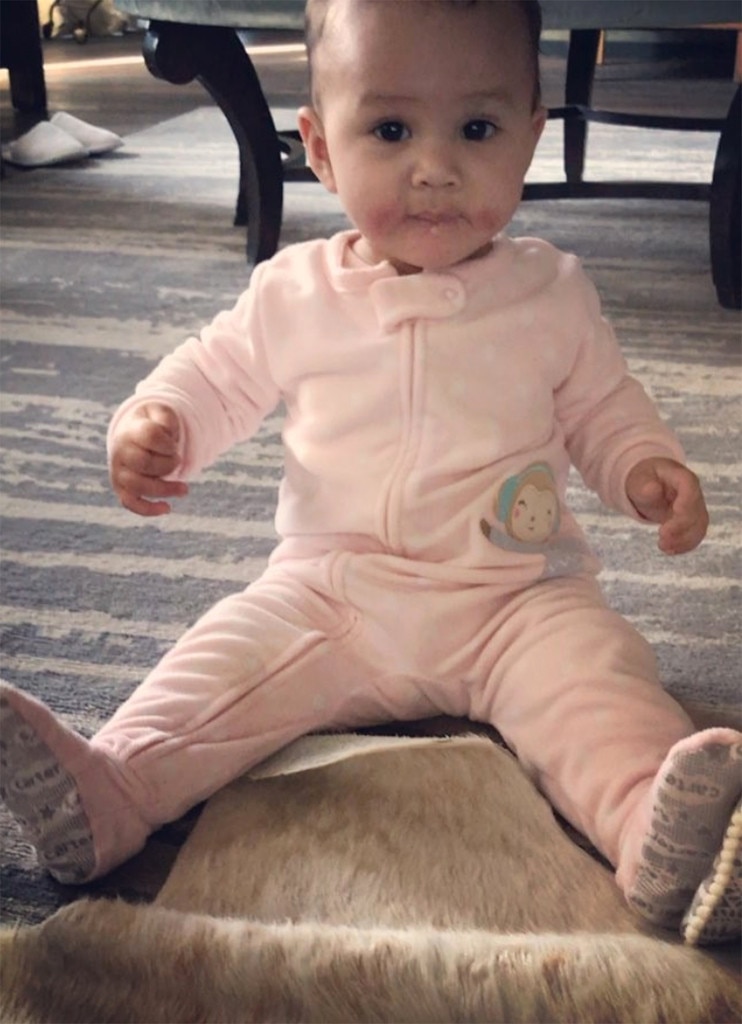 Chrissy Teigen/Instagram
Chrissy Teigen

After dealing with tons of mommy shaming, John Legend's lady love, who had at one point switched her Twitter feed to private, preemptively addressed mommy-shaming issues when she posted a video in 2016 of Luna with the caption, "We miss you, papa!! Can't wait for you to come home! (Yes she has rosy eczema cheeks, yes we are taking care of it, no it's not a gluten allergy, no it's not our makeup, no it's not from our perfume, yes she's just a baby)."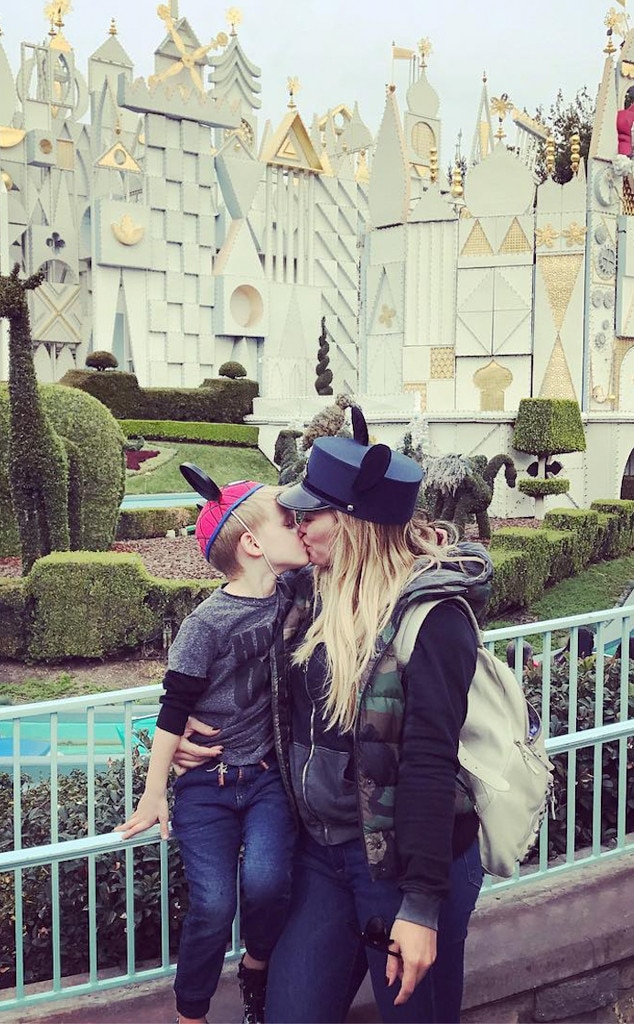 Hilary Duff/Instagram
Hilary Duff

The actress/singer somehow stirred up controversy when she posted a photo smooching her son Luca, which many took issue with. She eventually replied "For anyone commenting that a kiss on the lips with my four-year-old is 'inappropriate' go ahead and click a quick unfollow with your warped minds and judgment."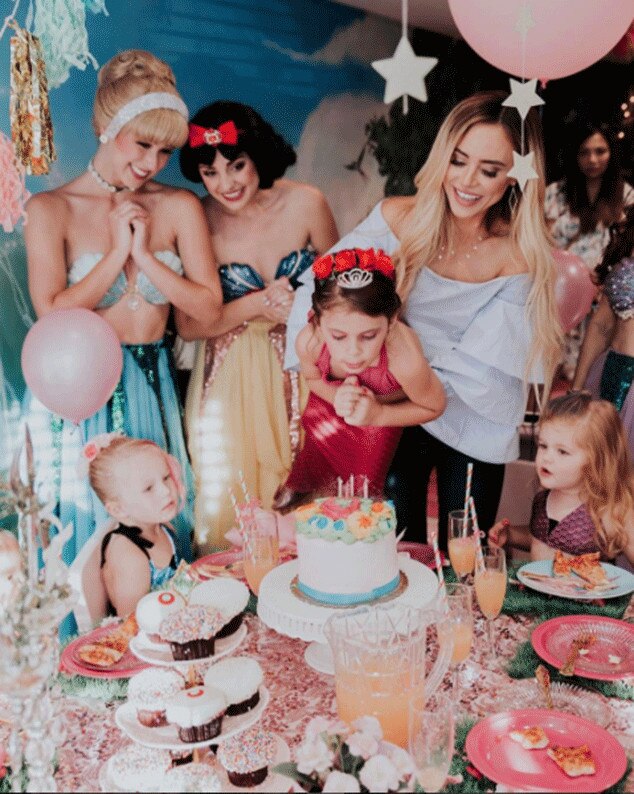 kolini photography
Amanda Stanton

"I don't normally like to address the trolls/mom shamers … but it's so out of control!" the Bachelor in Paradise star began in the message posted to her Instagram Story in June.
"I'd like to take a moment to clarify first of all that my kids DO have a father that is part of their life. They spend time with him too. So if you see a photo of me without my kids one weekend and comment something like 'mother of the year' or 'wow shouldn't she be with her kids?' Well, there's a VERY good chance that I can't be with them because they're with their dad." Stanton and her ex-husband of three years, Nick Buonfiglio, share daughters Charlie and Kinsley.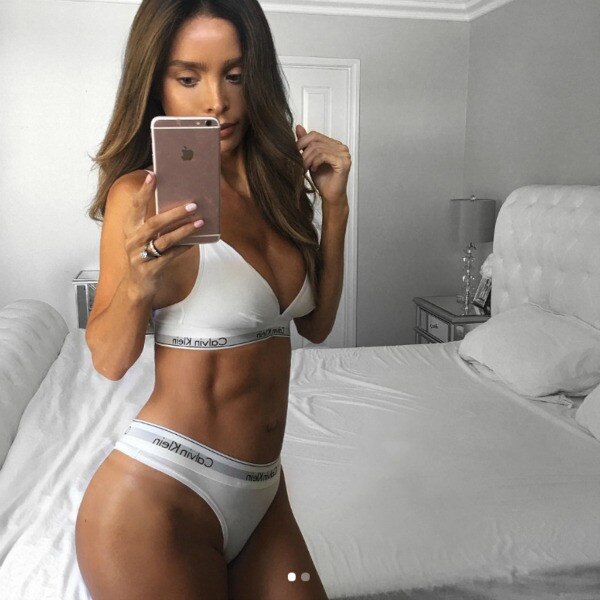 Instagram
Sarah Stage

While pregnant with her second child, the Six Pack Mom hit back at "ignorant" body shamers, who took issue with her fit pregnancy form. In August, the social media star, who was 7-months-pregnant, wrote, "Our bodies are truly incredible & I feel blessed to be able to grow another healthy baby inside of me! I choose to stay positive & I represent anyone who has dealt with doubters, trolls & bullies. It feels great to prove ignorant people wrong & even better to know that all you have to do is believe in yourself and trust your own instincts."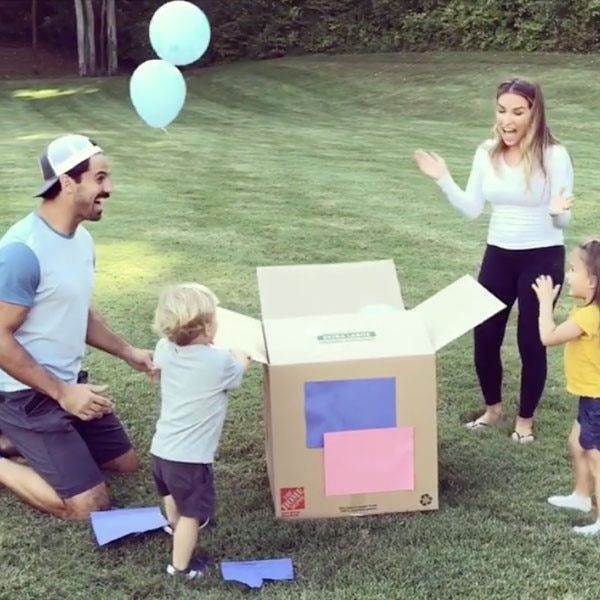 Instagram
Jessie James Decker

"You know, it is kind of hard sometimes because you feel like you have to filter what you post in some ways," Jessie revealed to E! News in August. "I'll never post a picture of my kids in their car seats anymore because I'll get schooled on how I'm not doing it correctly or it turns into this argument." She continued, "I'm not going to post pictures of them in the backseat eating their snacks. It's not worth it anymore—you ruined it!"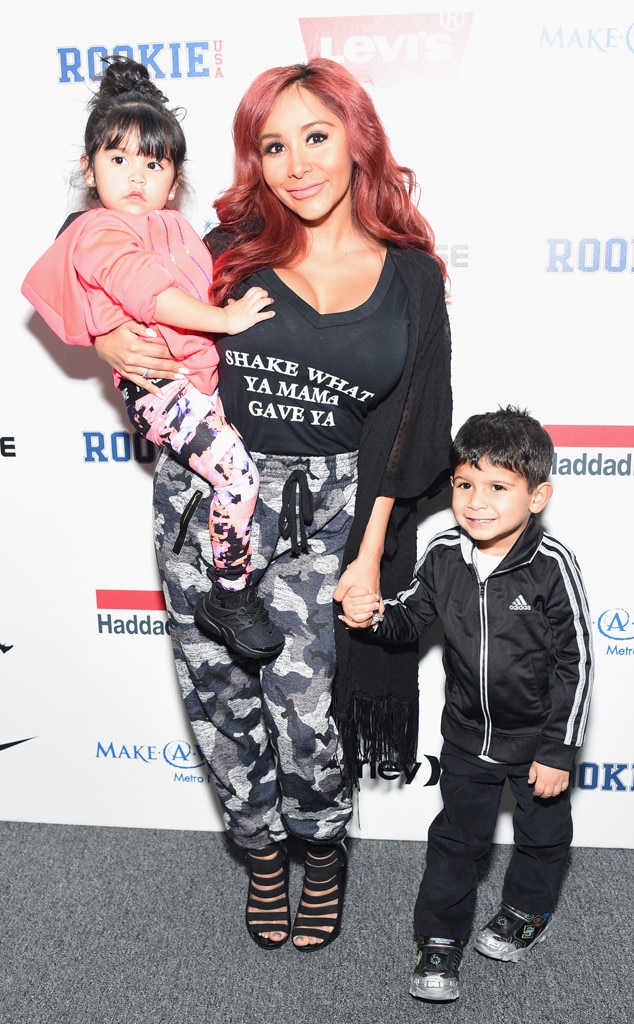 Michael Loccisano/Getty Images
Nicole "Snooki" Polizzi

The party-loving Jersey Shore alum and mother of two took to Instagram earlier this year to fire back at people who criticized her parenting, a day before Mother's Day.
"So proud of my little girl! ♥," she wrote, alongside a photo of her carrying her little girl inside a gymnasium, where the child had taken part in a kids' dance recital.
"(Instead of not posting my kids for the people who respect and appreciate their photos , I will turn off the comments section. I don't need a–holes telling me how to raise my child and judge them. I'm a damn good mom and know what I'm doing. Well most of the time.)," Snooki continued.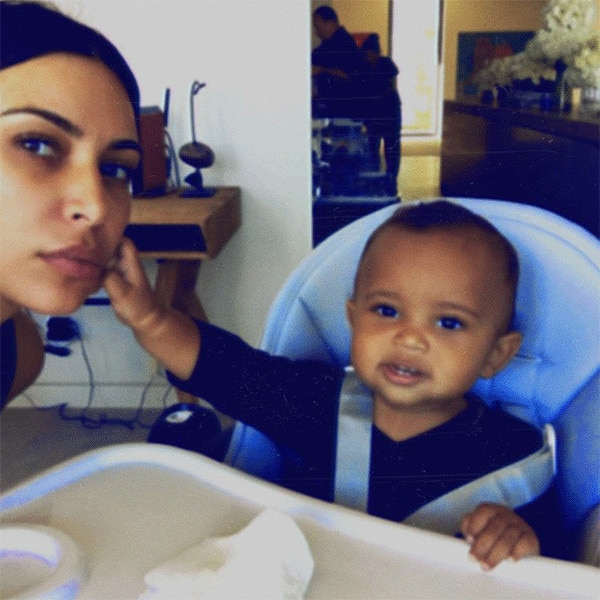 Instagram
Kim Kardashian

"So I took a photo of Saint and he was sitting forward and so they say for his age, he should be rear-facing," Kim said in a video posted on her app in August. She'd been criticized online for the seat's position. "But what people didn't know is that Saint is now the weight and the height requirement to sit forward-facing."
"Saint actually weighs more than North," Kim said about her and Kanye's eldest child, 4-year-old daughter North West.
"If that is believable, he does, and it is wild," she added.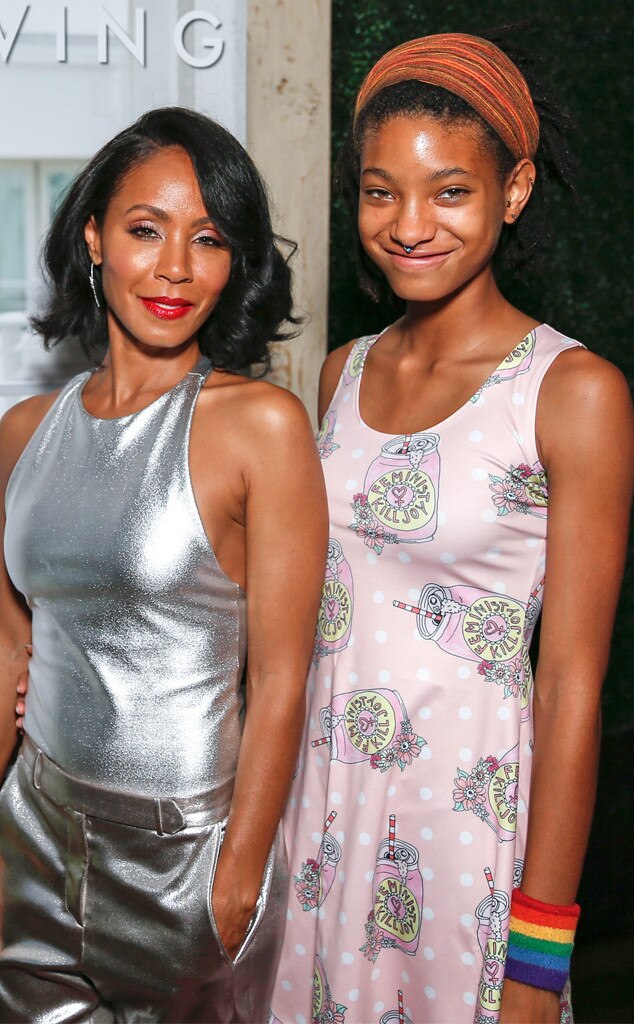 Rochelle Brodin/Getty Images for Haute Living
Jada Pinkett Smith

Back in 2012, the actress was criticized for letting her daughter Willow Smith cut her hair and she took the opportunity to teach people about female empowerment.
"The question why I would LET Willow cut her hair. First the LET must be challenged," the actress wrote on Facebook. "This is a world where women, girls are constantly reminded that they don't belong to themselves; that their bodies are not their own, nor their power or self determination."
"I made a promise to endow my little girl with the power to always know that her body, spirit and her mind are HER domain," she added. "Willow cut her hair because her beauty, her value, her worth is not measured by the length of her hair. It's also a statement that claims that even little girls have the RIGHT to own themselves and should not be a slave to even their mother's deepest insecurities, hopes and desires."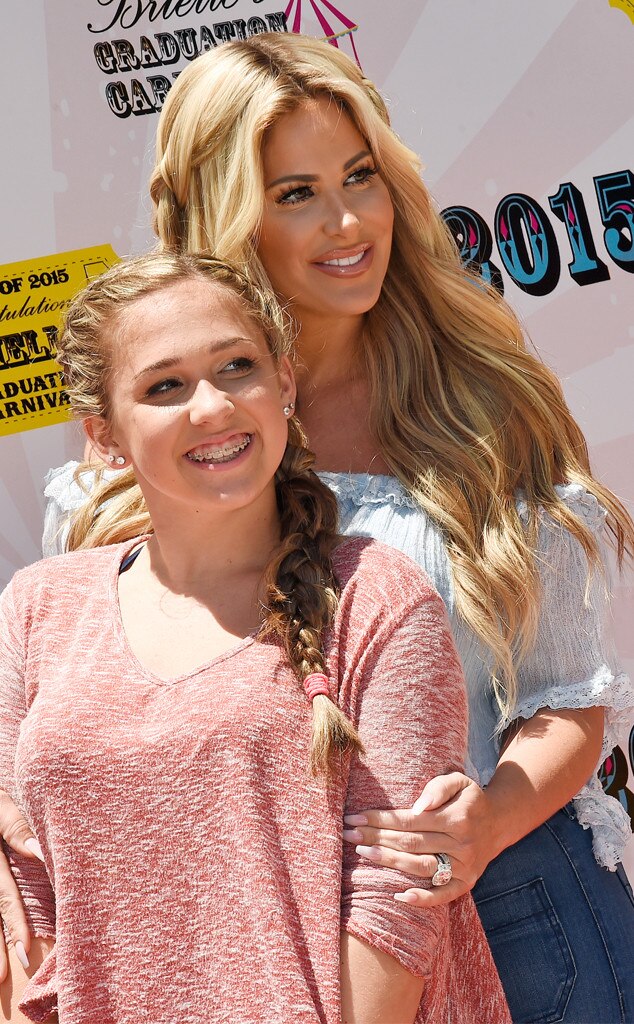 Rick Diamond/Bravo/NBCU Photo Bank via Getty Images
Kim Zolciak-Biermann

"My sweet, smart, motivated princess @arianabiermann she has the biggest [heart] and is even more beautiful on the inside and you LOW LIFE assholes who have the audacity to make your rude comments, 'she finally lost weight' 'she finally came into her own' WTF is wrong with you!" the Don't Be Tardy star wrote when people commented negatively abut her daughter Ariana's weight in 2015. 
"You are the problem with society. What possesses you to sit behind a computer and write a negative comment?!!!! can you imagine if you took the time to write something positive or nothing at all how wonderful this world would be!!! You leave my baby alone she is a child!!!! Got it!!!"
Catch the latest news on E! News weekdays at 12PM, 7PM & 11PM in the UK, only on E!