John Krasinski had his eye on Emily Blunt for ages before they became a couple.
The two, who wed in 2010 and share two daughters, recently appeared on The Graham Norton Show to promote their new movie A Quiet Place and talked about how they first started dating. Krasinski said that when they first met, he told Blunt he was a big fan of hers.
"I was full stalker status," Krasinski said on The Graham Norton Show, shaping his fingers like a pair of binoculars. "I was just like, 'Hey, you want to go on a date with me?"
Last week, Blunt said on Late Night With Seth Meyers that she and Krasinski frrst met in a restaurant. She said a mutual friend she was dining with spotted him and introduced the two. Blunt said Krasinski was dining with Justin Theroux at the time and abandoned the actor for a bit to chat with her.
Barry Wetcher/Twentieth Century Fox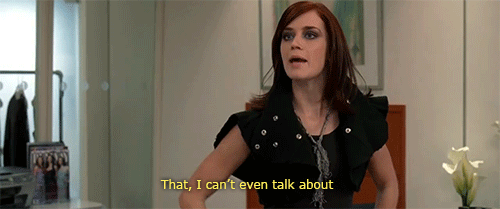 20th Century Fox Home Entertainment
He said he typically watches the movie if be stumbles upon it while channel-surfing.
"There's a sort of montage sequence where Annie Hathaway's got numerous, fabulous outfits that they go through and John one day, I came home and he was watching it and he was watching the montage but he goes, 'That's my favorite outfit,'" Blunt said.
"Well, I couldn't get Annie, and so I was like…" Krasinski joked.