Though Selena Gomez and The Weeknd have taken their love all over the world—from Los Angeles to Paris to Toronto—they traveled through some dark times before being able to do so.
That cliché saying goes, "You can't have a rainbow without a little rain," and as corny as it may be, that certainly appears to be the case for this couple.
First of all, before making headlines regarding her new relationship with The Weeknd, SelGo was making headlines for taking care of her relationship with herself. She took several months off last year and completely disappeared from the spotlight. During that time, she entered rehab program in Tennessee for 90 days to focus on her emotional well-being.
In a recent interview with Vogue magazine, she explained that feeling totally worthless on her Revival tour ended up helping her to make the decision to seek treatment.
"My self-esteem was shot," she recalled. "I was depressed, anxious. I started to have panic attacks right before getting onstage, or right after leaving the stage. Basically I felt I wasn't good enough, wasn't capable."
Sean ONeill, PacificCoastNews
So she canceled 30 shows and decided to focus on her health in the treatment program. 
"You have no idea how incredible it felt to just be with six girls, real people who couldn't give two s–ts about who I was, who were fighting for their lives," she explained. "It was one of the hardest things I've done, but it was the best thing I've done."
It's safe to say that taking the time she needed to be with herself eventually allowed her to be with someone else. 
But The Weeknd also went through his fair share of self-growth from hard times that allowed him to do the same, too.
In late 2016, the singer opened up about abusing drugs and alcohol early on in his career just to be able to create music and overcome the hurdle of anxiety during his performances.
"Drugs were a crutch for me," he told The Guardian in December. "There were songs on my first record that were seven minutes long, rambling—whatever thoughts I was having when I was under the influence at the time."
Now, however, he says, "I can't see myself doing that," and he thanks his team for helping him get there. "I have a good team. It's good to have a good team."
We're guessing having a girlfriend who has gone through something similar is helpful as well.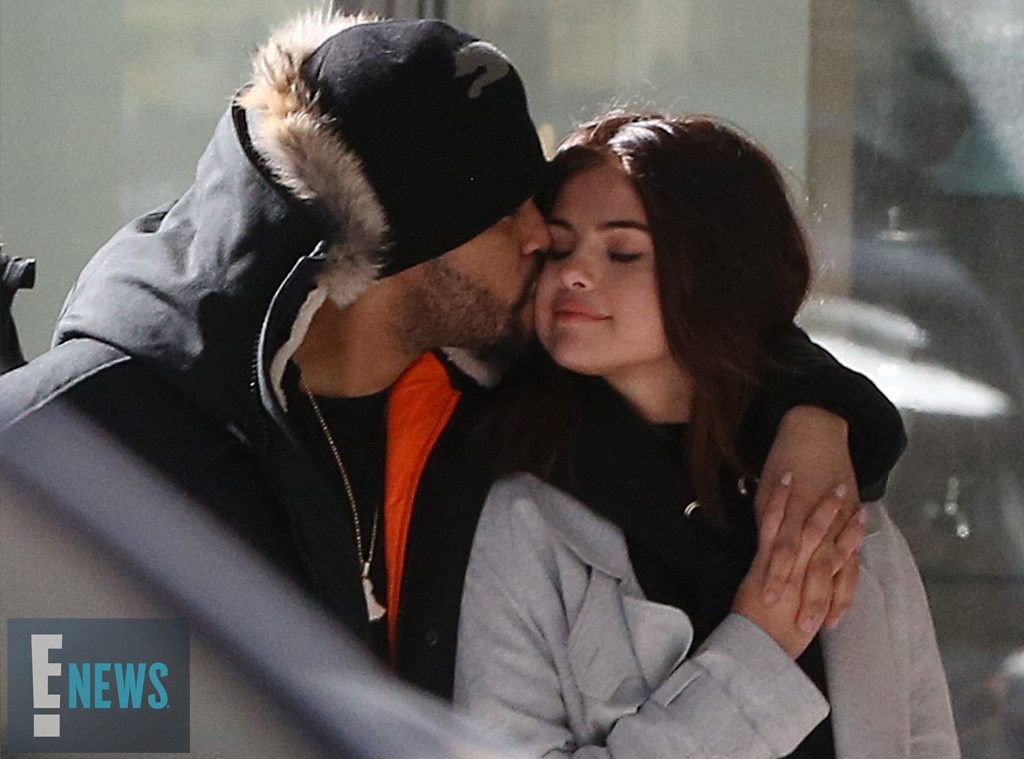 Sean ONeill, PacificCoastNews
But other than battling drug abuse, The Weeknd also went through a difficult, public breakup with longtime girlfriend Bella Hadid.
While he says "no relationship is easy," their split was exceptionally hard due to their massive fame. When they split, not only did he have to face her at huge public events like the Victoria's Secret Fashion Show and a couple other concerts, but he also had to deal with the constant coverage of the media, analyzing their every move.
Cue the photos kissing Gomez, two months later.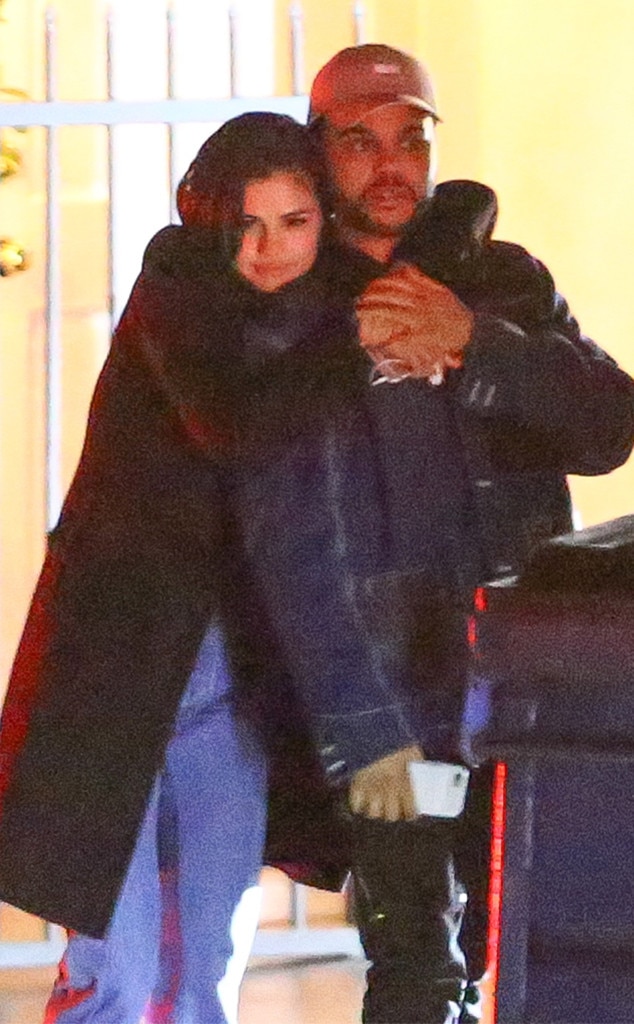 Maciel/AKM-GSI
While some people thought the pics came a little too fast after his split from Hadid, an insider tells E! News the former couple was "on and off" quite a bit toward the end of their relationship, and thus, he had some time to move forward.
Not to mention, we've also been told, "[The Weeknd] always had a thing for Selena. He thinks she is extremely talented and sexy. They recently started talking before the holidays but she has been on his radar before. They are on the same level with expectations and think the other is really fun. They are taking things slow and getting to know each other."
One of the most likely reasons things have been going so well is because they've gotten to know each other after going through their difficult times, individually. They've both grown and come out of the darkness with a whole new light about them, and they did it all on their own.
Now, another insider tells us, "They are falling for each other," noting how The Weeknd "has told [Selena] how much he cares for her" and how he makes her "feel really confident."