Prince William, what did you do?!
With Prince Harry's questionable-decision-making days seemingly long behind him, we never expected to have to ponder the consequences for an infraction committed by…his brother.
William, the perennially reliable elder prince. The family man. Second in line to the throne.
On Monday, Queen Elizabeth II spoke at a service at Westminster Abbey, as she does every year on the second Monday in March, for Commonwealth Day—a day of celebration for the Commonwealth of Nations, including the United Kingdom, Australia and Canada.
Her husband, Prince Philip, was in attendance, as were her son Prince Charles and daughter-in-law Duchess Camilla, and her grandson Prince Harry. But there was no sign of William or Kate Middleton, both of whom attended last year's service.
Kirsty Wigglesworth – WPA Pool/Getty Images, Samir Hussein/WireImage
That's not entirely shocking on its own. After all, William and Kate don't go to everything. And he did mention that he was cutting back on his royal duties…
Oh wait, flip that. William recently said that he was doubling down on his royal duties. 
After taking some ribbing in the press a year ago for being a part-time royal, part-time air ambulance pilot (seriously, couldn't he find a more productive way to spend 20 hours a week?), William defended his commitment to the crown and reminded folks that he was focusing mainly on his family—an occupation not as widely familiar to royal watchers from years past.
"I take duty very seriously and I take my responsibilities very seriously, but it's about finding your own way at the right time and if you're not careful, duty can sort of weight you down an awful lot at a very early age." The desire to give their young children at least a semblance of a normal life early on was also the reason Kate and William spent the majority of their time at Anmer Hall in Norfolk, rather than in their newly renovated rooms in Kensington Palace. (The $2 million price tag on the renovation didn't exactly endear them to the public, either.)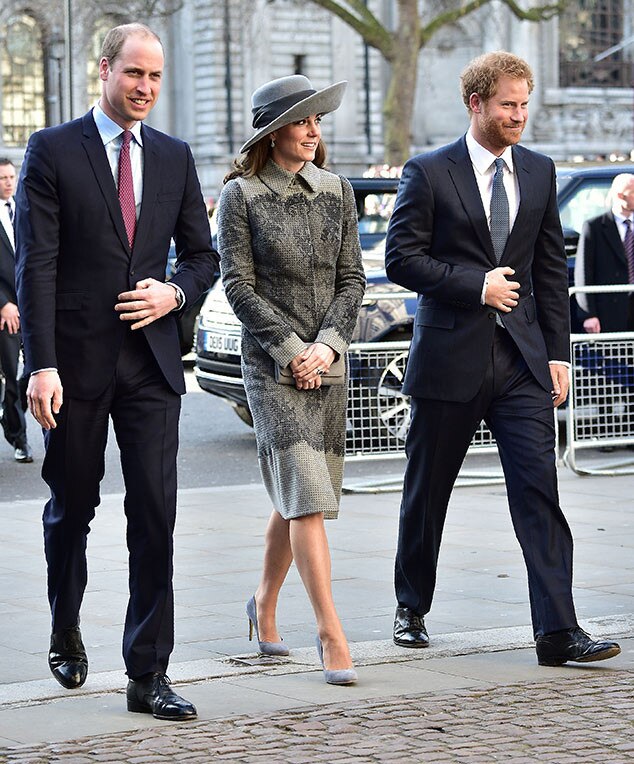 LEON NEAL/AFP/Getty Images
In January, however, it appeared the time had come for him to assume a more time-consuming role in the monarchy, about a month after the queen turned over some of her many, many patronages to Will, Kate and Harry.
London's Sunday Times reported that, "with no pressure from above," William was going to step down from the East Anglian Air Ambulance and devote more time to royal duties and his causes of choice, including conservation, homelessness and mental health—a huge part of what all the British royals do being, at the end of the day, a type of community service.
And, at last, the family would be relocating to Kensington Palace, so they'd be based in London when George, who'll be 4 this summer, starts school in September.
So…was his ski trip a sort of last hurrah? A bachelor party for an about-to-be full-time royal, about to take the plunge into a marriage of duty and state?
Because fingers are wagging and tongues are a-fluttering around the world in response to the news—some put more salaciously than others—that William was away skiing with a group of chums in Verbier, Switzerland, and did not return in time for the Commonwealth Day observance on Monday.
And not only are people wondering what in the world that means, William being away for a holiday and missing the holiday back home, but they're wondering what the queen might do in response, and whether there are serious royal repercussions for such impertinence.
Well, as it turns out…
No, no there aren't.
First of all, the queen was fully apprised of William's planned absence. It's sort of one of the perks of being queen, that people keep you in the loop regarding their schedules.
Second, William has only been to two Commonwealth services in his life, so it's not as if he just missed an event he never misses.
And lastly, it's not as if he was doing anything in the Swiss Alps, other than dancing like a total dad. Among his group were longtime mates Guy Pelly (who also happens to be Prince George's godfather), Tom van Straubenzee and James Meade.
Aside from The Sun's eagerness to point out that Australian model Sophie Taylor joined their party for lunch one day (an observation that included exactly zero questionable photographs or other details), there was nothing amiss about the trip except that it prevented William from attending an event with the queen.
Which may be not quite the same thing as a regular person not showing up for church with his grandma, but it doesn't necessarily signify a glaring problem.
But of course, cue the critics who point to this as another example of William shirking his royal duties, because apparently they're worried about not seeing William enough, now or in the future. They're presumably the same people who get annoyed that Will and Kate don't parade George and Princess Charlottearound more for the cameras.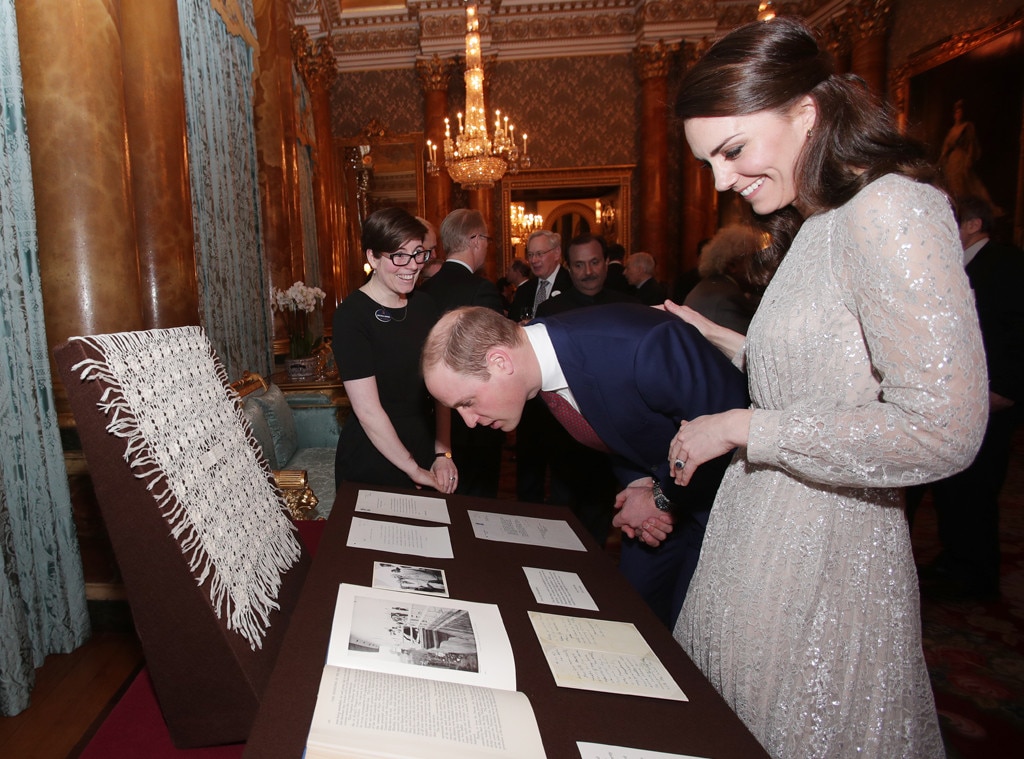 Yui Mok – WPA Pool/Getty Images
The couple's most recent official event together was a reception at Buckingham Palace on Feb. 27 to launch the UK-India Year of Culture 2017. 
The Press Association, which tallies such things, reports that William has had 13 engagements so far in 2017—which seems like a respectable number, but then it was pointed out that 91-year-old Queen Elizabeth II kept 24 engagements, just weeks after missing Christmas services with a cold.
"William clearly isn't that interested in taking his role seriously, and I wonder if he really wants to be king," Graham Smith, chief executive of anti-monarchy campaigners Republic, told Britain's Sky News Tuesday. "The taxpayer has stumped up millions of pounds to give him a palatial London home and provide round-the-clock security—expecting him to do something for the country in return.
"If he's not interested in fulfilling his side of the bargain we should kick him out of Kensington Palace and insist he pays his own way."
It was one vacation! Not to mention, just because he only made 13 "official" appearances, that tally does not include behind-the-scenes work, such as making calls and attending private dinners, to raise awareness and funds for the issues he is most passionate about.
But it's nothing new for the royals, particularly William, to be chastised for taking some leisure time. Never seen as the fun, lovable rascal as Harry was, William—as the more serious, even snooty-seeming brother—has been an easier target.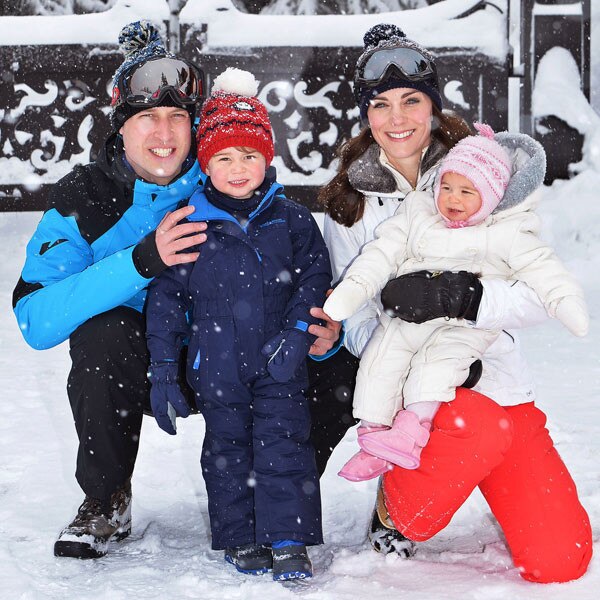 JOHN STILLWELL/AFP/Getty Images
He and Kate took their lumps in the press over a lavish ski vacation they took in the French Alps with the kids last March. A royal source assured the Daily Mail the couple booked and paid for the trip themselves, but the real outrage came when it was pointed out that William had only appeared at a few official engagements beforehand. That, and PETA knocked Kate's fur mittens.
Interestingly, the family only took one photographer with them to document that holiday—another example of how tightly they prefer to control the public's exposure to their children, much to some of the media's disappointment. Publishing pictures taken in a setting not approved by the family can mean journalists get cut out of the press pool for official events and royal tours—and that, in turn, has led to inevitable backlash from the media from time to time.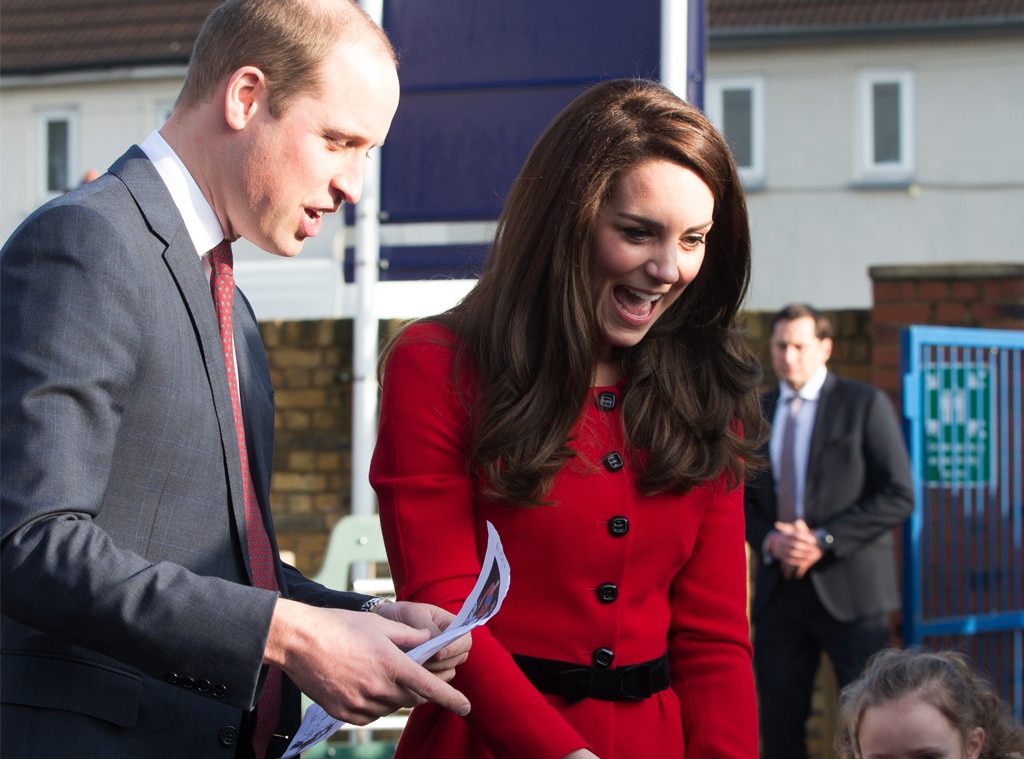 Ian Vogler – WPA Pool/Getty Images
If the pictures released today had shown William and that model getting cozy then, of course, things would be very different. But aside from a high five, the 34-year-old is hanging with his friends. He's letting loose and, to be frank, we couldn't get enough of the hilarious, cringe-worthy dancing video that resulted from his drunken night out. 
As for Kate's reaction… well, there could still be hell to pay in the teasing department for that. Overall, however, this boys' jaunt away is really another example of what a stable, solid marriage Will and Kate have. She trusts him—and he did not disappoint. 
Not to mention, this so-called scandal in Verbier was also a grand excuse for the tabloids to show pictures of a half-naked girl (photos taken from Taylor's social media account, not the Verbier trip), cook up a saucy headline and sell papers.
The only thing, and we mean the only thing, that could raise the other, more complacent eyebrow is if Will and Kate's Paris trip—they'll be touching down in the City of Light on Friday—is affected. Which it won't be. The couple will be extremely visible for the next few weeks, and an embarrassment of riches will pour forth from the Paris trip when it comes to photographs of them.
William knows he is under intense scrutiny no matter what he does, so perhaps the timing of this Verbier trip was not ideal.
But this is the world he has grown up in, the pressure he has faced his entire life. After years of criticism, of being called work shy, he knows this too will pass. Unfortunately it is part of the job, and there will likely be much more outrage in the decades to come.
Best he get his relaxation time in now.