The BBC has ordered a third series of new sitcom Ghosts.
The comedy, from the original ensemble stars of Horrible Histories, debuted on BBC Two in April and was swiftly recommissioned.
It follows a young couple who are shocked when they inherit a large, crumbling manor house, and soon find it is already inhabited – by generations of ghosts.
News of a second series swiftly followed the airing of the first, and the broadcaster's Director of Content Charlotte Moore has now revealed that a third series was also ordered at the same time.
She explained: "Ghosts is a brilliant comedy from the Horrible Histories team. Episode one got 2.5m overnight – a modest figure for a comedy – but within 28 days it had grown to 5.5m. And after six months, 1.7m iPlayer requests. That's up there with other big comedy hits. We've commissioned two more series straight away."
Both commissions consist of six 30-minute episodes, with Series 2 expected to air early in 2020. It is not yet known when Series 3 may broadcast.
Announced by Moore on Monday evening, the third series of Ghosts was revealed during a speech to producers about a new BBC strategy, "Total TV", putting streaming platform iPlayer, rather than traditional broadcast television, at the heart of its commissioning.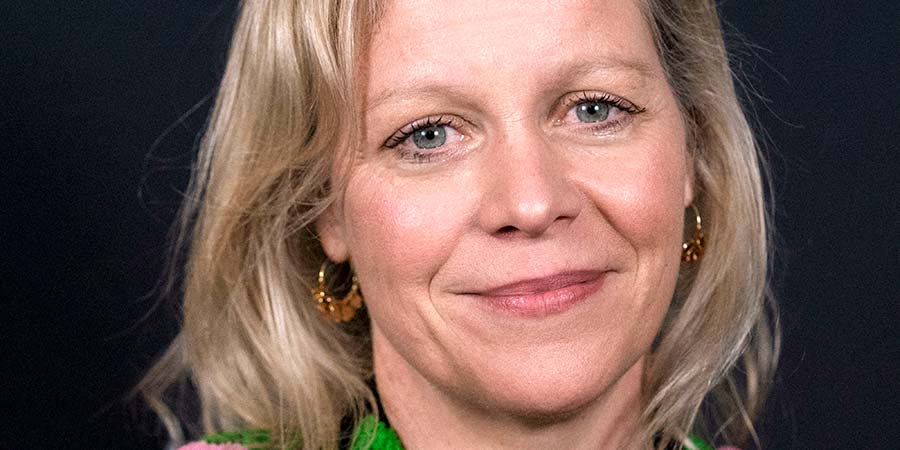 She explained: "We are working towards a new vision, a new future for BBC television. It's going to change the way we commission and change our offer to audiences. For the first time we're going to put iPlayer at the heart of everything we do.
"iPlayer will be the gateway to all our programmes – a 'Total TV' experience which will bring everything you want from BBC television into one place. It will be where you watch our channels live or where you choose from all the films, drama, comedy, entertainment or factual on demand.
"So much more than a catch up service, iPlayer will become the best place to watch all BBC TV – bringing you live music, the latest news, the big sporting events and all the shows that feel utterly relevant to Britain on any given day, alongside a rich library of box sets and films. It will mean a unique mix of live and on demand – a richer choice for audiences than they've ever had before."
The focus will also see new programming extended from a 7 or 30-day iPlayer availability window, to a full year after broadcast, and many more programmes released on the platform as full series box sets on the day of the first episode's broadcast on linear television.
Charlotte Moore continued: "We are transforming our offer to audiences. And this will mean a big change in the way we commission shows. Today our channels and iPlayer are inextricably linked. We're not commissioning for one slot, one channel, one night. We're commissioning for a far larger ecosystem. An ecosystem where programmes will be seen by more people for longer."
She continued, citing huge TV audiences for summer events such as Glastonbury Festival coverage and sporting tournaments, as having brought people into the BBC and then onto iPlayer to find yet more to watch and listen to.
Moore added: "Perhaps the most exciting thing about all this is that it changes what we're commissioning. We can see there's real appetite for stories outside the mainstream, with new and original things to say. Stories that really mean something to British audiences."
Further details about the effects of the new "Total TV" strategy and future BBC comedy programming are expected to be revealed as new commissions are announced.
---
For updates, click the button below.