Ellie Taylor on Heart
Ellie Taylor and blogger Anna Whitehouse are to host a radio show on Heart
The duo's show will broadcast from 10pm to 1am each Sunday night
Ellie Taylor says: "I'm chuffed to be working with Heart on such an exciting show"
Ellie Taylor and author Anna Whitehouse are to host a new Sunday night radio show on Heart.
Stand-up comedian Ellie Taylor is also an actor, writer and presenter, with credits including Snog, Marry, Avoid and Plebs. Her 'Message From Women Everywhere' sketch for The Mash Report has now clocked up more than 60 million views. Taylor previously guest hosted Heart London Breakfast alongside Jamie Theakston last summer while Emma Bunton was filming in the US.
Author, journalist and blogger Anna Whitehouse is the founder of the Mother Pukka brand and presents herself as a voice of 'people who happen to be parents'. Last year she released the Sunday Times best-seller Parenting the Sh*t Out of Life.
Heart confirms: "They'll be turning up the feel good as the weekend winds down every Sunday from 10pm, chatting about sex and relationships, and what's been happening in their worlds that week."
Ellie Taylor says: "I'm chuffed to be working with Heart on such an exciting show with my fearless and funny work wife, Anna. We can't wait to get stuck in, plus it's just nice to get out the house on a Sunday."
Anna Whitehouse adds: "Expect everything from awkward breakup stories and dodgy sex noises to controversial dishwasher stacking. With a dollop of grotty laughter and, hopefully, some listeners willing to share a tale or two in the mix."
James Rea, managing editor of Heart, comments: "Ellie and Anna will bring a fresh new energy to Sunday nights with what promises to be a straight-talking and entertaining appointment to listen. This is something brand new for Heart as we continue to evolve our weekend schedule. Ellie and Anna are fantastic and it's great to have them join the team at what is a very exciting time for the nation's favourite commercial radio brand."
Ellie Taylor and Anna Whitehouse's show will be on Heart on Sundays from 10pm – 1am, starting this Sunday July 8th. Heart is on 96 – 107 FM, on digital radio, and online and apps.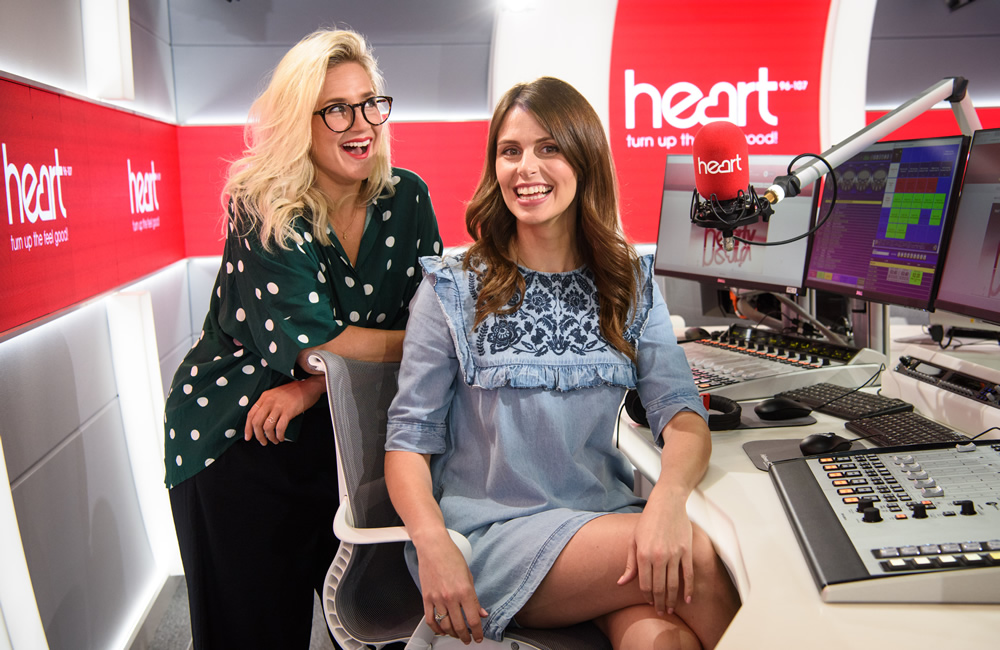 ---
For updates, click the buttons below.
Share this page