Stunt coordinator Joel Kramer has been dropped by his talent agency after Eliza Dushku, who worked with him on the 1994 movie True Lies, said publicly that he had sexually molested her when she was 12.
Kramer, also known for his work on a slew of other films starring Arnold Schwarzenegger, as well as shows like Westworld and Star Trek: Discovery, had denied the allegations, which the actress had made in a Facebook post on Saturday. He told The Hollywood Reporter the accusations were "atrocious lies" and claimed he never spent time with her alone.
"We took care of her like she was our kid," he told THR. "I don't ever remember being alone with her. 'Luring' her up to my hotel room is just crazy." He then called the sexual assault allegation "just untrue." In addition, Kramer said he and his team did "everything we can to make sure everybody is safe" when it came to performing stunts.
On Sunday, Worldwide Production Agency announced it had severed ties with Kramer. He has not commented on their decision.
"WPA has elected to part ways with Joel Kramer based on the allegations of misconduct now being reported," the agency's president and general counsel Richard Caleel told E! News in a statement. "Such behavior is unacceptable and entirely at odds with the standards of conduct we demand of ourselves, and expect from our clients." 
20th Century Fox Home Entertainment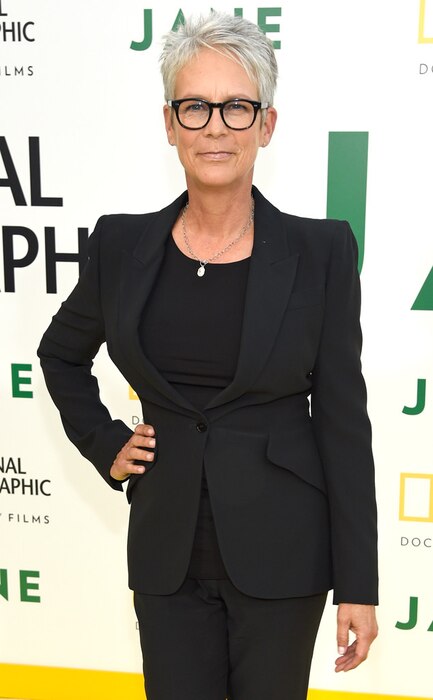 Chris Pizzello/Invision/AP
Meanwhile, Jamie Lee Curtis, who played Dushku's mother in True Lies, wrote in a Huffington Post op-ed on Sunday that the actress had shared her story with her privately a few years ago, adding, "I was shocked and saddened then and still am today."
"Many of us involved in True Lies were parents," Curtis wrote in her op-ed. "Jim, Arnold and myself. Parents of daughters. What allegedly happened to Eliza, away from the safety net of all of us and our purview is a terrible, terrible thing to learn about and have to reconcile."
James Cameron, who directed the film, said at the Television Critics Association on Saturday, "Had I known about it, there would have been no mercy" and called Dushku "very brave for speaking up."
In her original post, the 37-year-old actress said she had talked about Kramer's alleged behavior with her parents, one of her brothers and two adult friends, one of whom she said came out to the set to visit and face Kramer. Her then-agent JoAnne Colonna told Deadline in an interview posted on Sunday that she was that person.
She said Dushku pleaded with her not to tell anyone for fear of retribution but that she confronted Kramer directly and told him to stay away from her. Kramer and Dushku have not commented on Colonna's remarks.
But Dushku did post a link to the article on Facebook on Sunday, writing, "I stand by what I said here. His denials are not accurate.  What I wrote is the truth.  I won't let him victimize me again."