Elis & John join 5 Live
Elis James and John Robins are joining BBC Radio 5 Live
The duo will present a show on Friday afternoons between 1pm and 3pm from 31st May
"Elis and John are one of the most talented pairings in radio and will bring a new audience for 5 Live"
Elis James and John Robins are joining BBC Radio 5 Live. The comedians, who have been presenting together on commercial station Radio X since 2014, will host a new weekly entertainment show on the BBC station, beginning on Friday 31st May.
The BBC say: "The duo will present a new two-hour show from 1pm-3pm every Friday to help kick-start the weekend with a mix of comedy, fun features, guests and callers. The show will also be released as podcast on BBC Sounds.
"In addition, Elis and John will present a separate weekly podcast which launches later in the summer."
Elis James says: "I can't wait to get started with John. I've been a 5 Live listener for 20 years and it's thrilling to think I'll be working in a place where water-cooler chats about Mark Hughes' playing career at Bayern Munich are actively encouraged rather than frowned upon."
John Robins adds: "For too long the BBC has displayed anti-Queen bias. I, OFCOM and two Parliamentary Select committees feel this has gone unchecked for too long. Due to the unique way the BBC is funded, it's only right licence fee-payers (who, let's remember, were responsible for making Queen's Greatest Hits the UK's best-selling album of all time) receive a balanced approach to all matters Mercury, May, Taylor and/or Deacon. I'm delighted to be given this platform with Elis James, Friday 1-3pm, and I'm also excited about our separate podcast where we will tackle other issues and there will be slightly less Queen."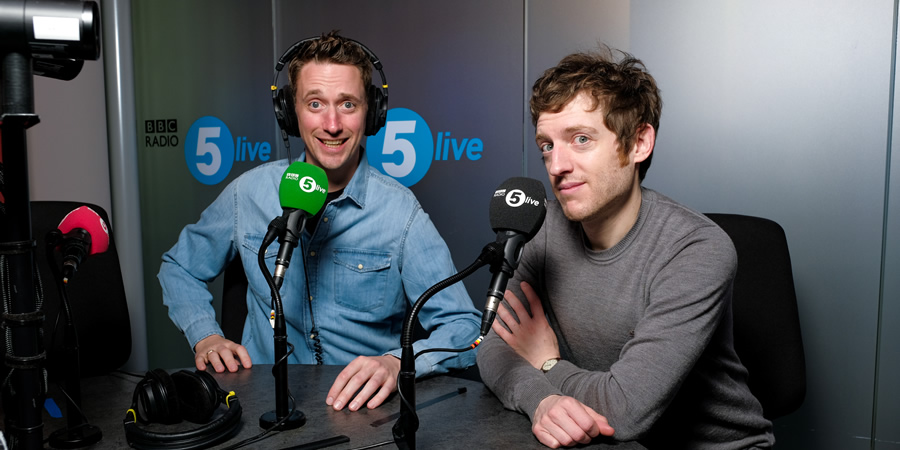 Jonathan Wall, controller of BBC Radio 5 Live, says: "Elis and John are one of the most talented pairings in radio and will bring a new audience for 5 Live. It's a real coup they are joining us for their first BBC Radio show. They will bring a new sound and direction to Friday afternoons and add to an already really strong line-up that includes Adrian Chiles, Kermode & Mayo, Anna Foster and Tony Livesey. Elis and John fans will hear more of them than ever before with both a live show and two podcasts. They are a fantastic addition to the 5 Live family, and I can't wait for them to get started."
The Friday daytime schedule for 5 Live from 31st May is as follows:
06:00-09:00 – 5 Live Breakfast
09:00-10:00 – Your Call
10:00-13:00 – Chiles on Friday
13:00-15:00 – Elis James and John Robins
15:00-17:00 – Kermode and Mayo's Film Review
17:00-19:00 – 5 Live Drive with Anna Foster and Tony Livesey
---
For updates, click the buttons below.