Kevin Winter/Getty Images
There ain't no mountain high enough to keep Diana Ross from slaying the style game.
As evidenced by the Lifetime Achievement Award she'll receive at the 2017 American Music Awards on Sunday, the matriarch of Motown has always been on tune when it came to hitting musical notes…and in tune with what was fashion-forward. 
With trends going in and out of style over the past few decades, the "I'm Coming Home" singer has managed to evolve in her stage wardrobe choices but stay true to her inner diva—sequins, ruffles and all. It's no wonder she's stayed on top for many generations, from her days singing with The Supremes to going stylishly solo. 
Keep scrolling for a timeline of the soulful sensation's best style moments over the last few decades. Believe us when we say that she's had as many fashionable hits as she has musical ones.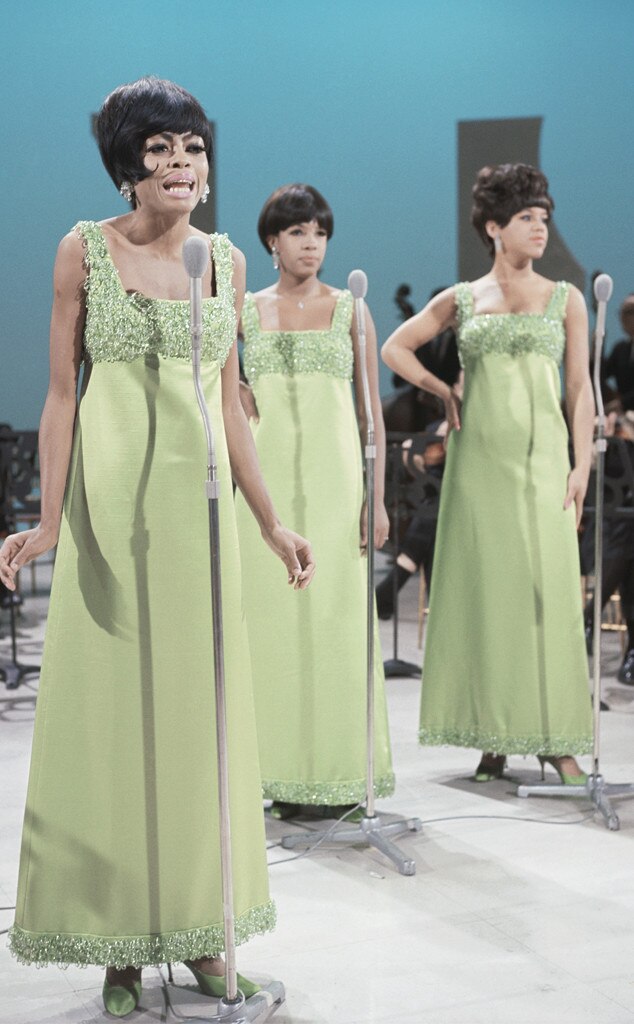 Cyrus Andrews/Michael Ochs Archives/Getty Images
1965: Green and Supreme

The singer's sharp sense of style began before she went solo. Back in the '60s when she was one part of girl group, The Supremes, she wore identical dresses with her triad, like this ankle-length key lime green garb lined with sequins.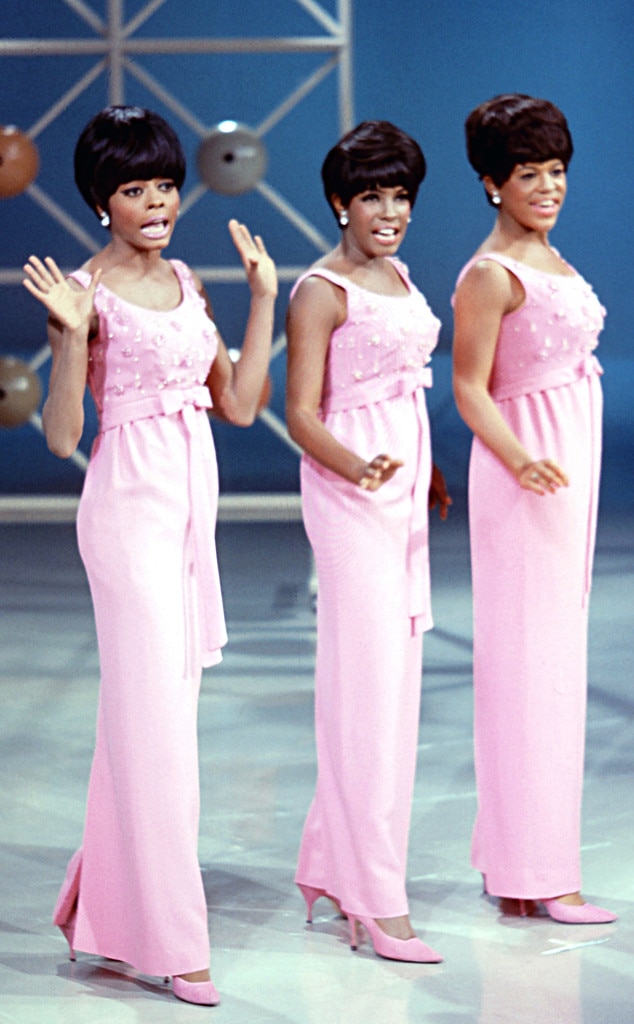 Silver Screen Collection/Getty Images
1965: Powerful in Pink

Diana may have coordinated a uniform with her fellow Supremes, but neither wore their matching outfits quite like she did. The vocal vixen knew that pulling off a bubblegum pink ensemble was all in the attitude.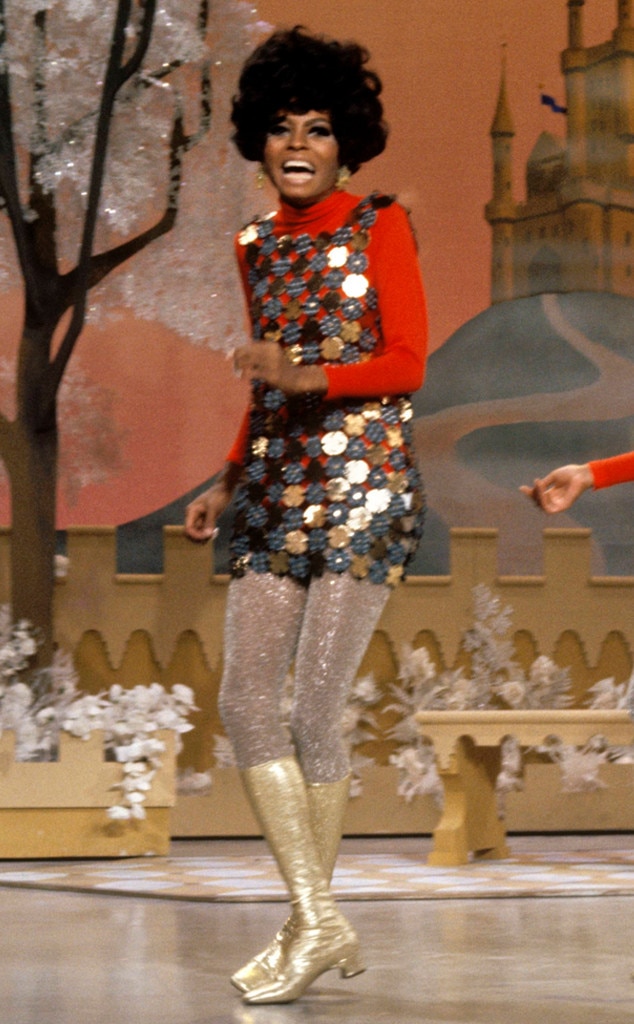 RB/Redferns
1967: Patterns on Patterns

Can't decide between accent pieces? Young Diana proved that you don't have to choose. Just wear them all for a multi-dimensional, layered look, like the starlet's array of metallic tights, shoes and statement dress.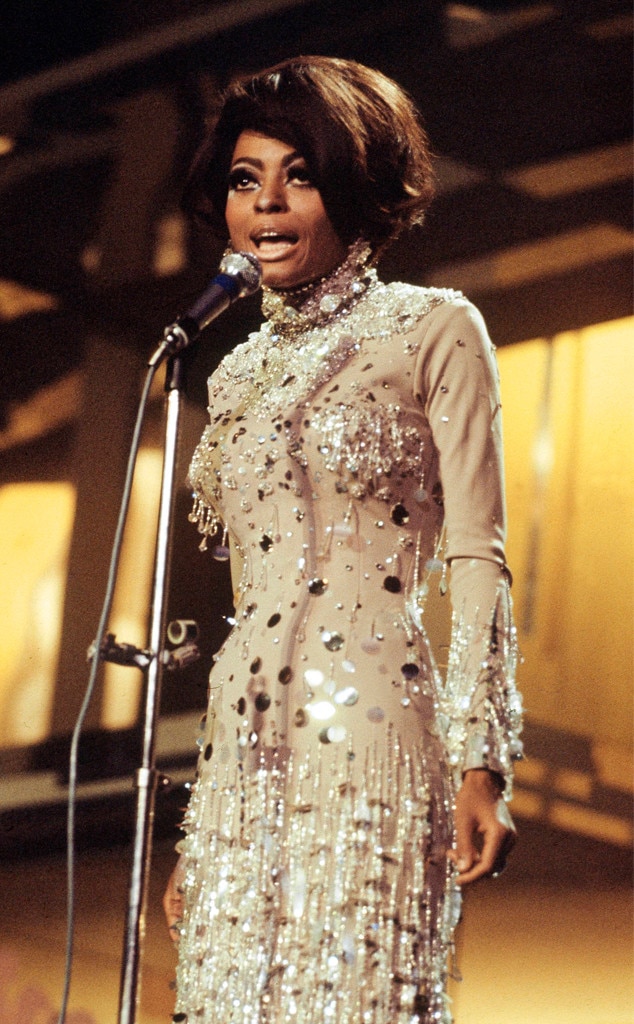 RB/Redferns
1968: Golden Girl

With that diva demeanor of hers, Ross made beige look bold. Of course, the sequins helps.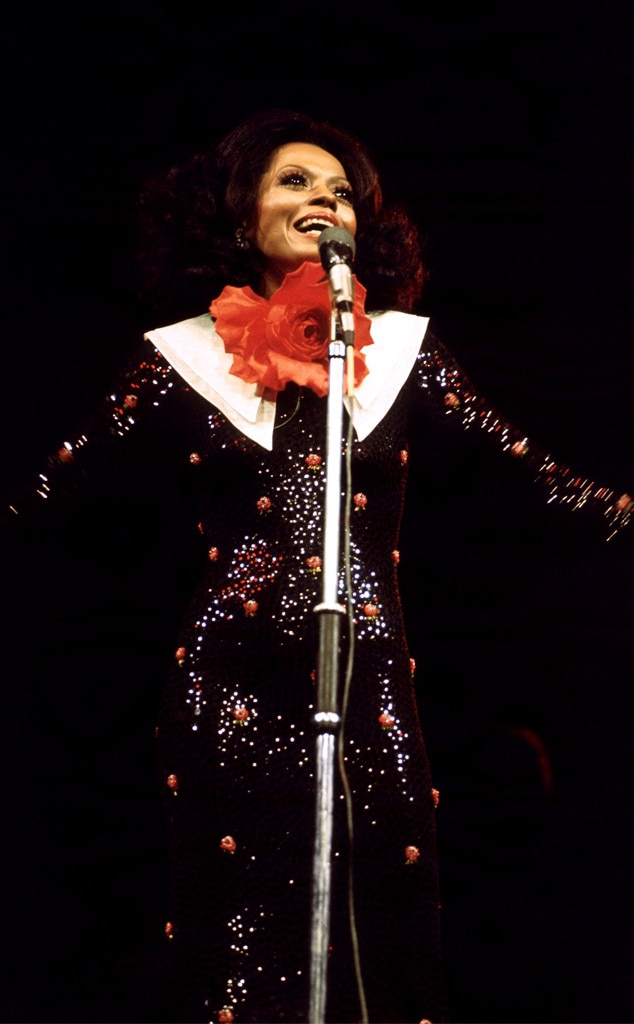 David Redfern/Redferns
1970: Flower Power

Diana Ross stepped up her fashion-forward style, and she wanted "the world to know." Just a year post-girl group, the Motown miss opted for gutsier garments like this pilgrim collar, sequined gown topped off with a red flower in full bloom.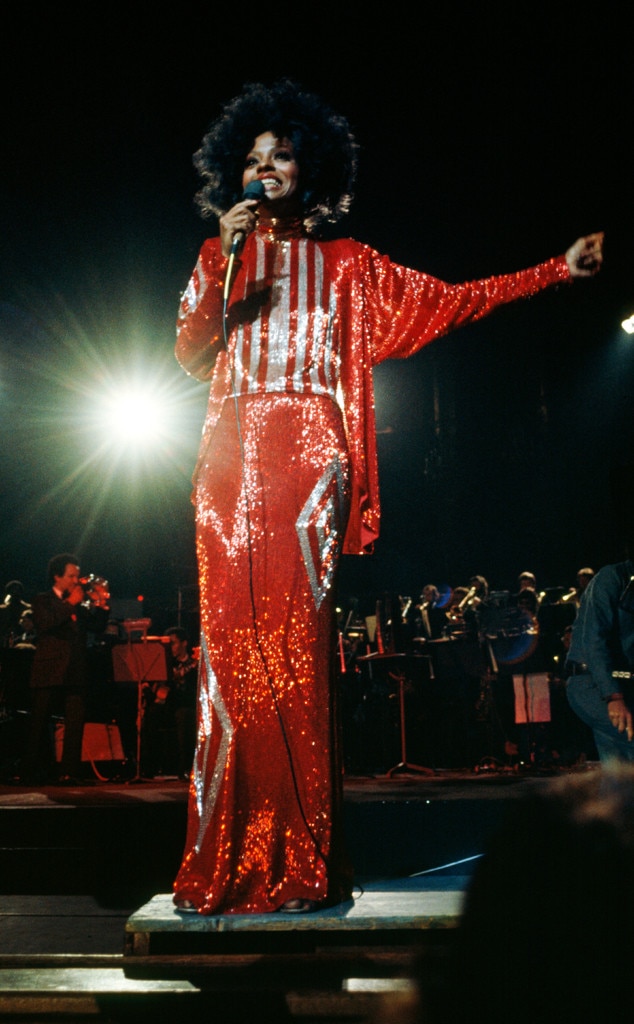 Alain Dejean/Sygma via Getty Images
1972: Red Hot

The vocalist was all smiles, stripes and sparkles on the Champs Elysees stage in a matching sequined suit.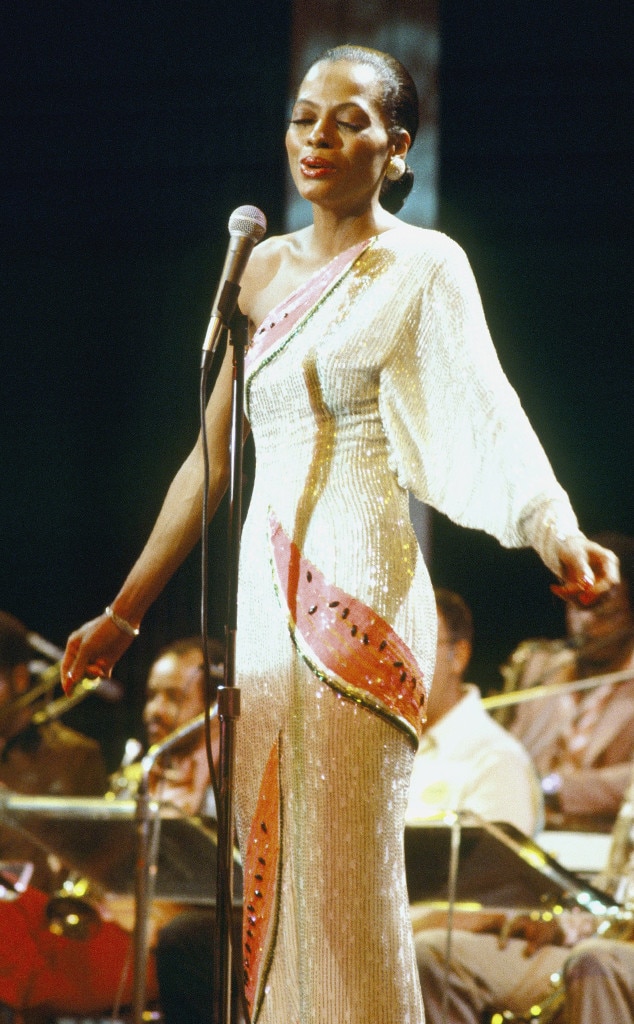 Gary Null/NBCU Photo Bank
1976: Fashionable Fruit

Miss Ross was "never afraid" or "petrified" of sporting trendy pieces on stage. This off-the-shoulder gold gown adorned with large watermelon slices is fashionable food for thought. Also, doesn't she totally look like daughter Tracee Ellis Ross here?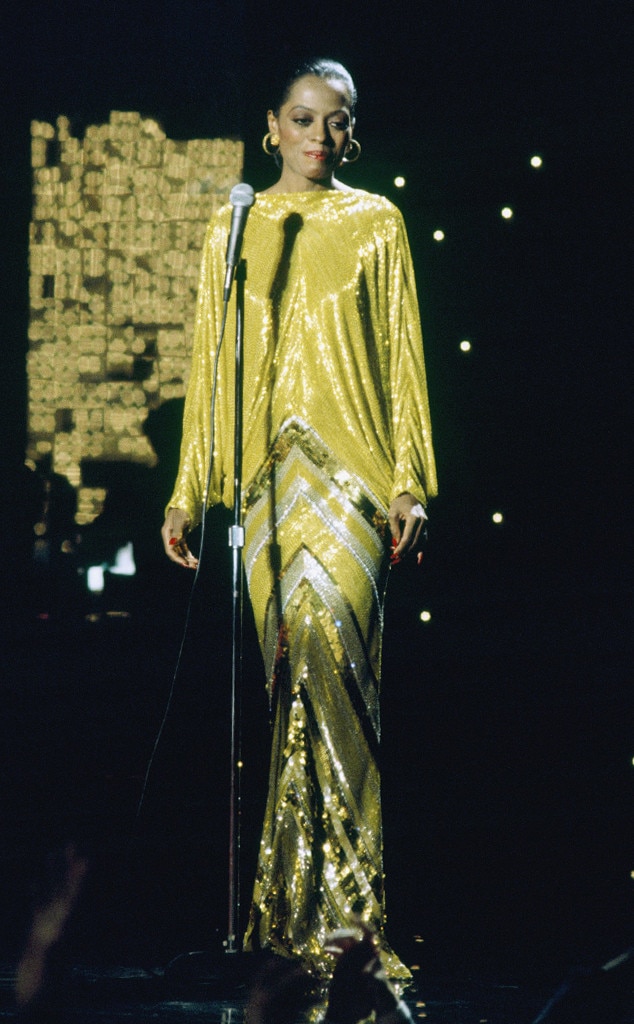 Gary Null/NBCU Photo Bank
1976: Sunny Staples

The vocalist graced the limelight in a lemon-hued dress with chevron and sequin detailing. She completed her stage style with gold hoop earrings that have never gone out of style. 
Rob Verhorst/Redferns
1982: A Fairytale Vision

The jewel-toned stage lights illuminated the diva wrapped in head-to-toe tulle.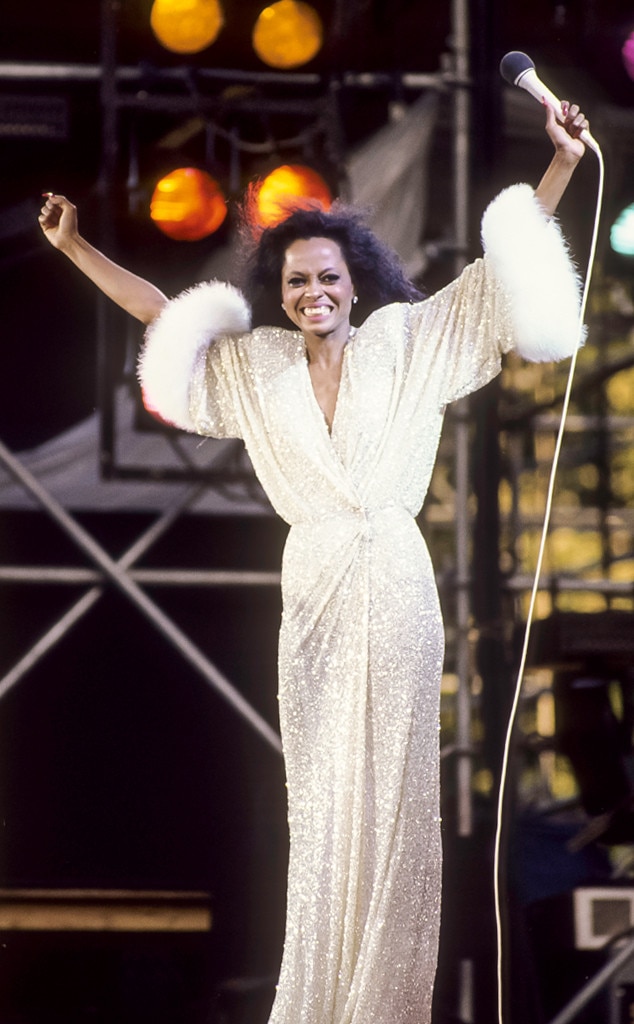 Jack Vartoogian/Getty Images
1983: Sequined Sensation

Fresh off the Motown Records train and with her man no longer by her side, Ross did not let that stop her from putting out No. 1 musical hits…or No. 1 looks, like a luxurious sequin wrap dress with fur-lined sleeves.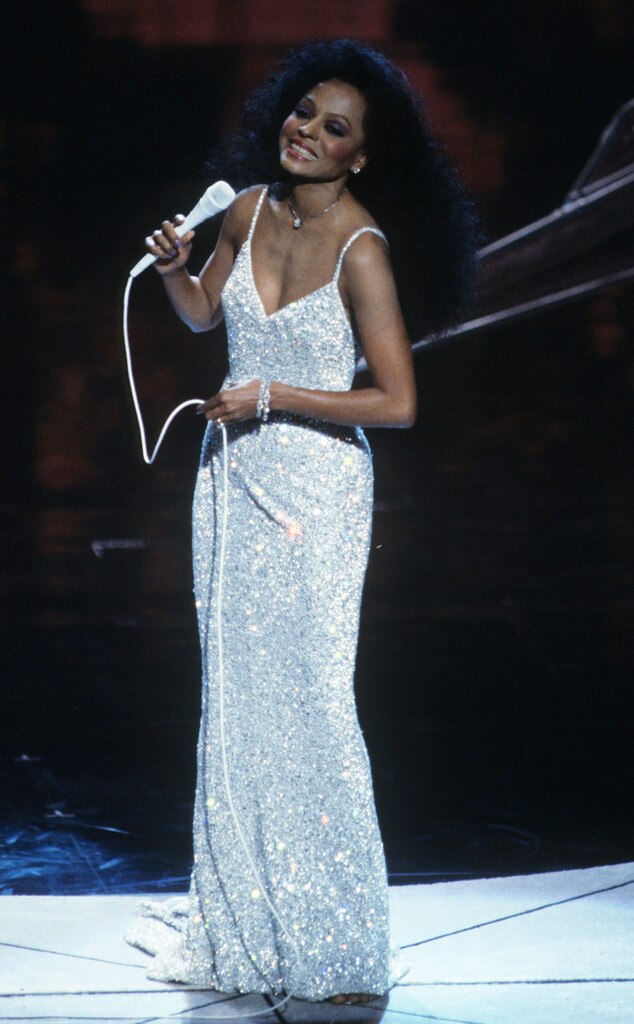 Disney ABC Television Group
1985: Ross the Regal

Diana's sparkly gown at the 57th Annual Academy Awards could still be worn today. 
ABC Photo Archives/ABC via Getty Images
1987: Woman in White

The style-savvy starlet was a stunner at the 1987 American Music Awards in an off-the-shoulder sequined gown and sky-high 'do.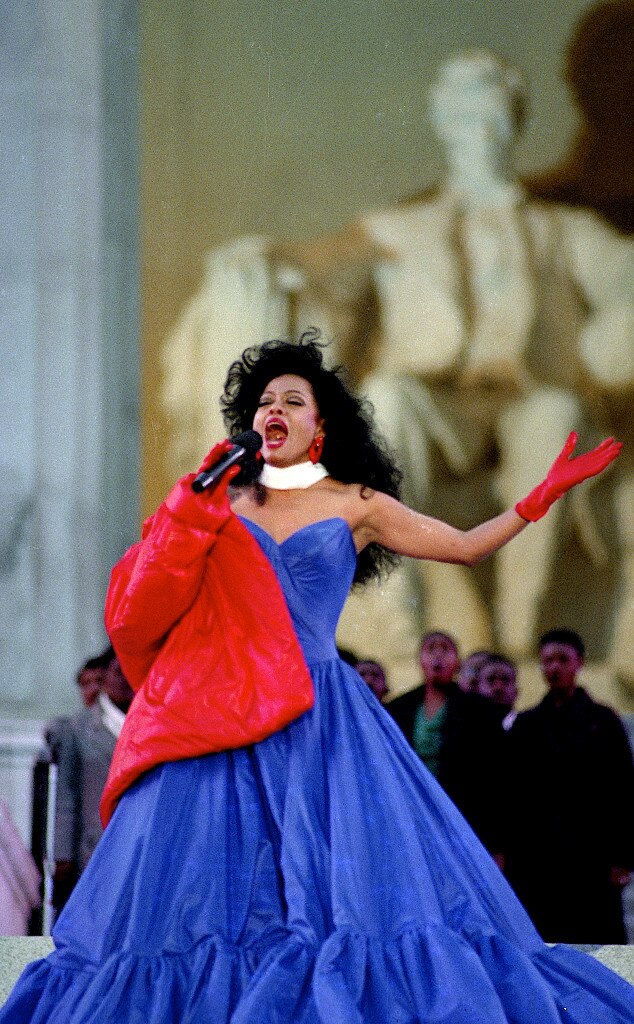 Mark Reinstein/Corbis via Getty Images
1993: Americana Diana

The soulful singer belted out a ballad, decked out in a patriotic blue gown, outside the Lincoln Memorial for former President Clinton's Inaugural festivities. She matched sassy red gloves and her signature hoops to a puff jacket draped on one arm.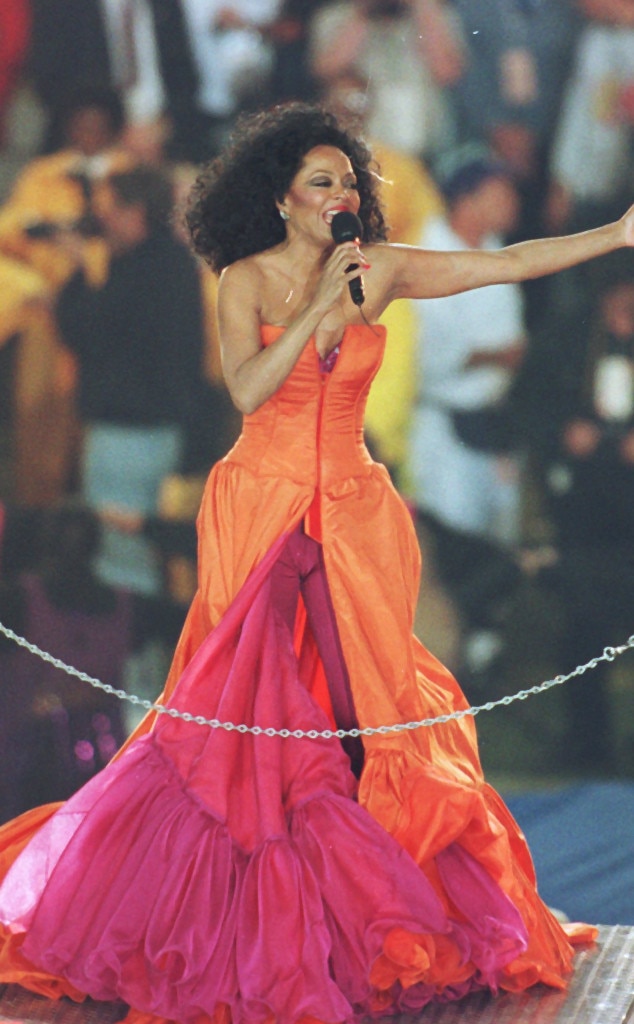 Getty Images
1996: Citrus Shades

The starlet's Super Bowl XXX ensemble is one trendy touchdown. Ross sported a pantsuit-gown hybrid in vibrant shades of orange and fuchsia during her halftime performance.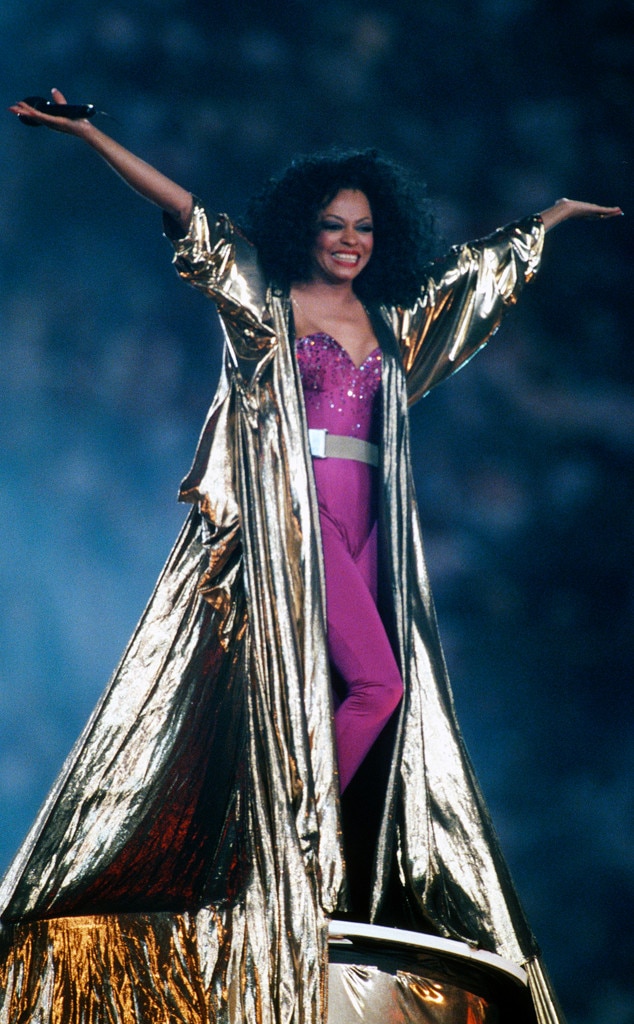 Focus on Sport/Getty Images
1996: The Purple Powersuit

While some may have tuned into the 30th annual Super Bowl to see the Dallas Cowboys or Pittsburgh Steelers, it was the soulful soloist who stole the show. Ross accessorized her powerful pipes with a form-fitting purple jumpsuit and metallic gold cape.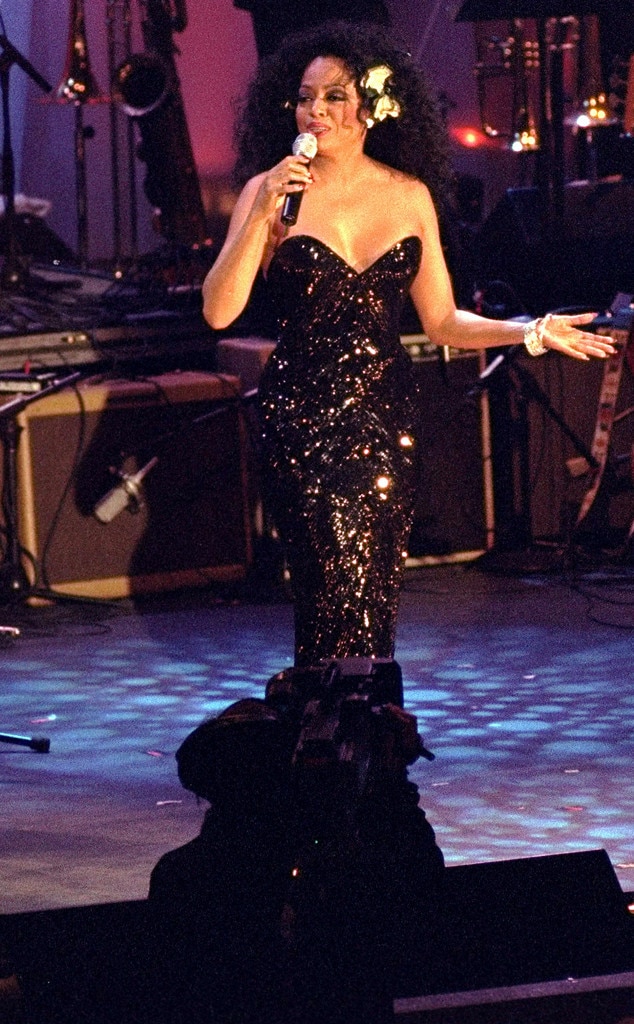 Richard Corkery/NY Daily News Archive via Getty Images
2000: Shimmer

Diana performed at the Rock and Roll Hall of Fame wearing a jet-black mermaid gown worthy of a fashion hall of fame.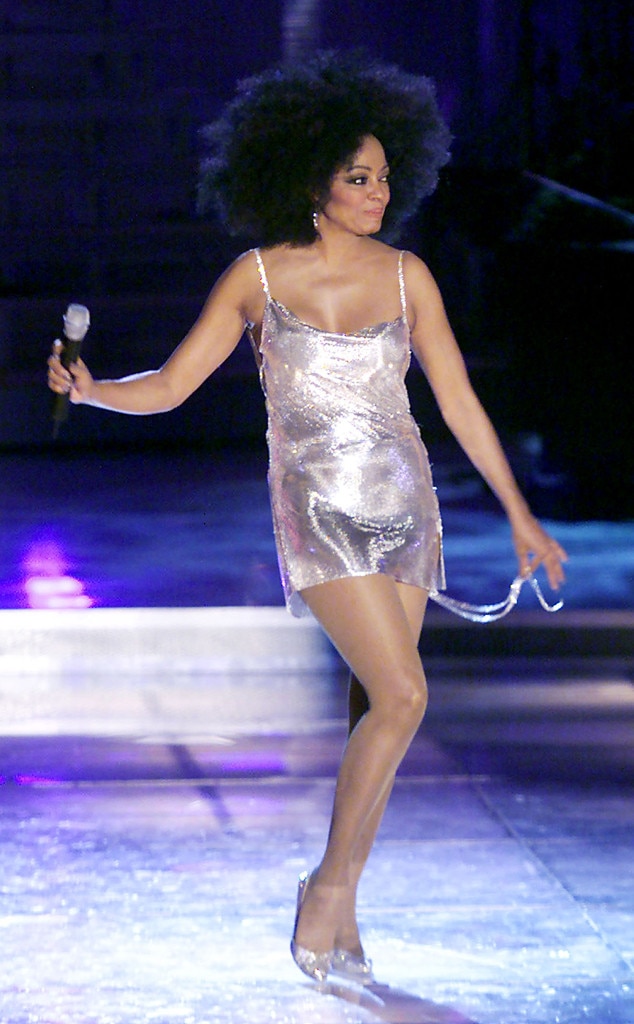 Frank Micelotta/ImageDirect
2000: Shiny Slips

Our message to Ross' shimmery slip dress? Our inner '90s child is "Not Over You Yet!"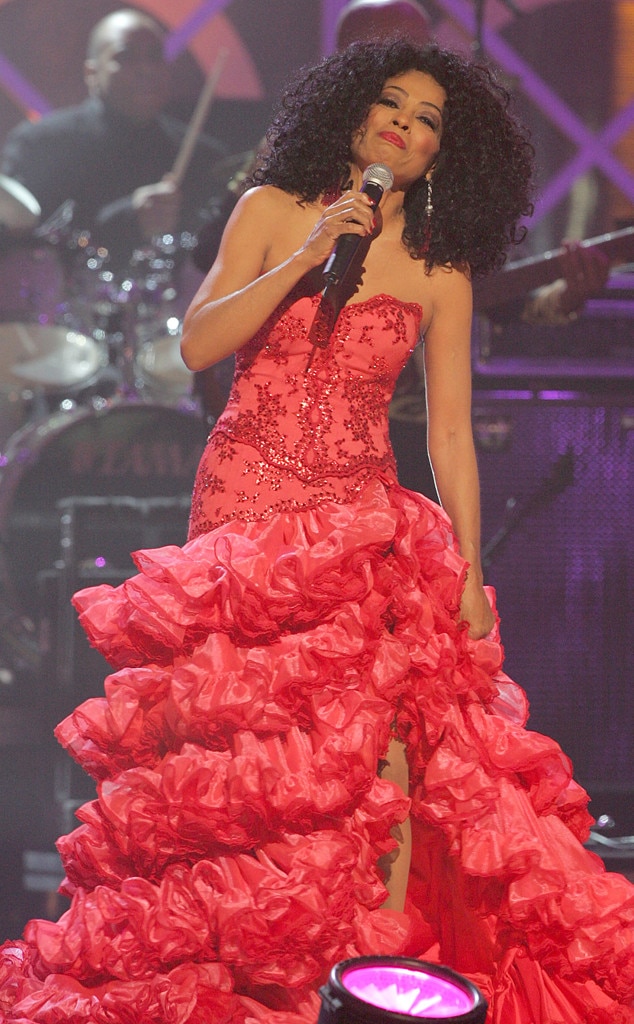 Kevin Winter/Getty Images
2004: Rouge and Resplendent

New clothing conspiracy: The "Chain Reaction" singer may have inspired the red dress emoji when she wore this dress to the 2004 Billboard Music Awards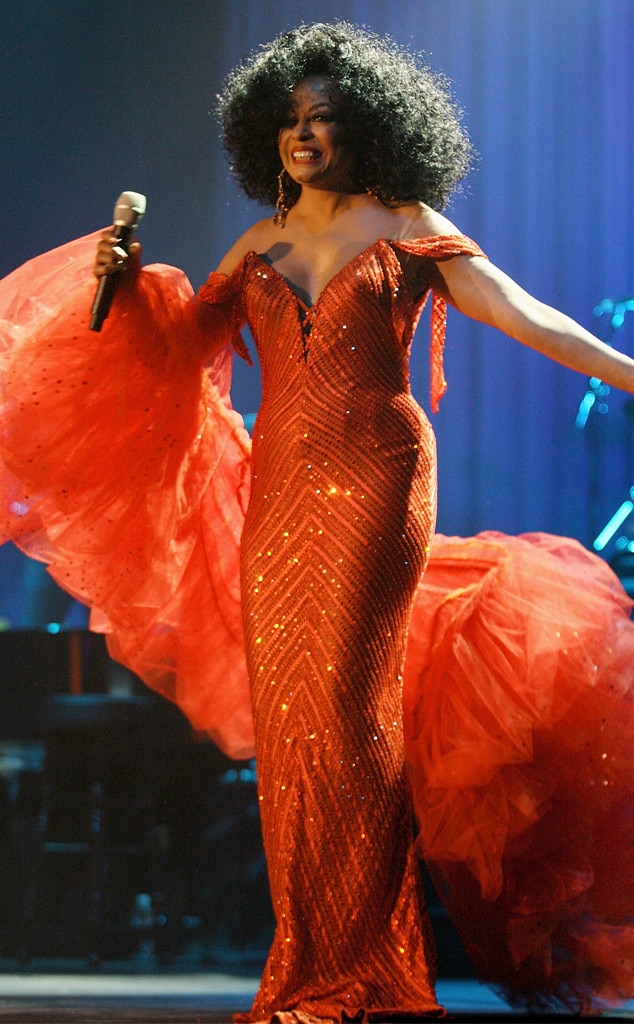 Jo Hale/Getty Images
2007: The Queen of Tangerine

The Motown legend has always stayed on brand, wearing an Fanta orange gown in her signature sequin and tulle fashion.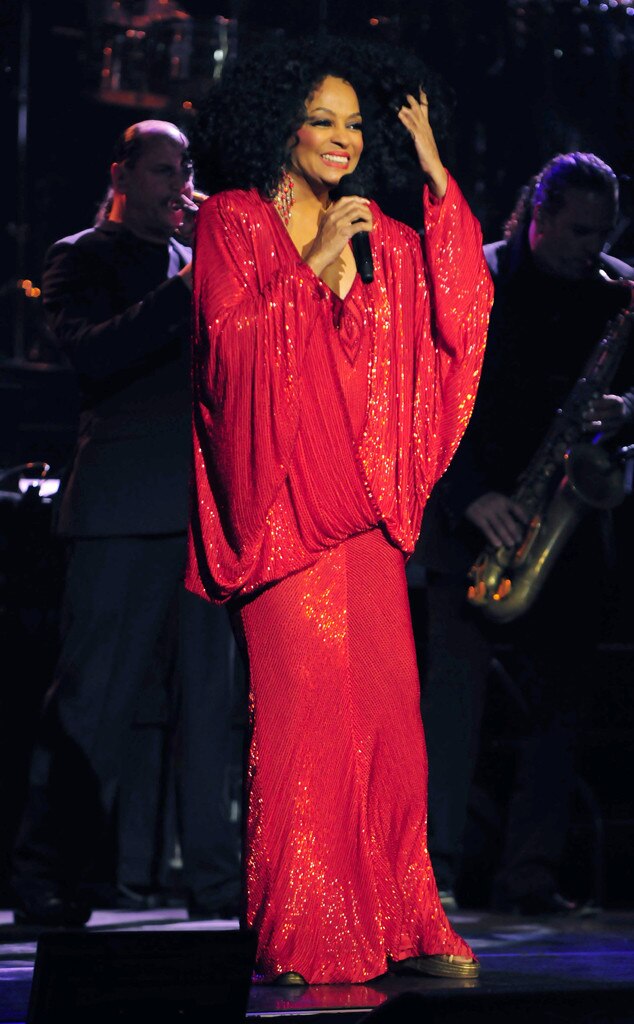 Vallery Jean/FilmMagic
2010: Diva Approved Drapery

The legend took the Hard Rock Live! stage in a ruby-colored vestment that shined like precious gems.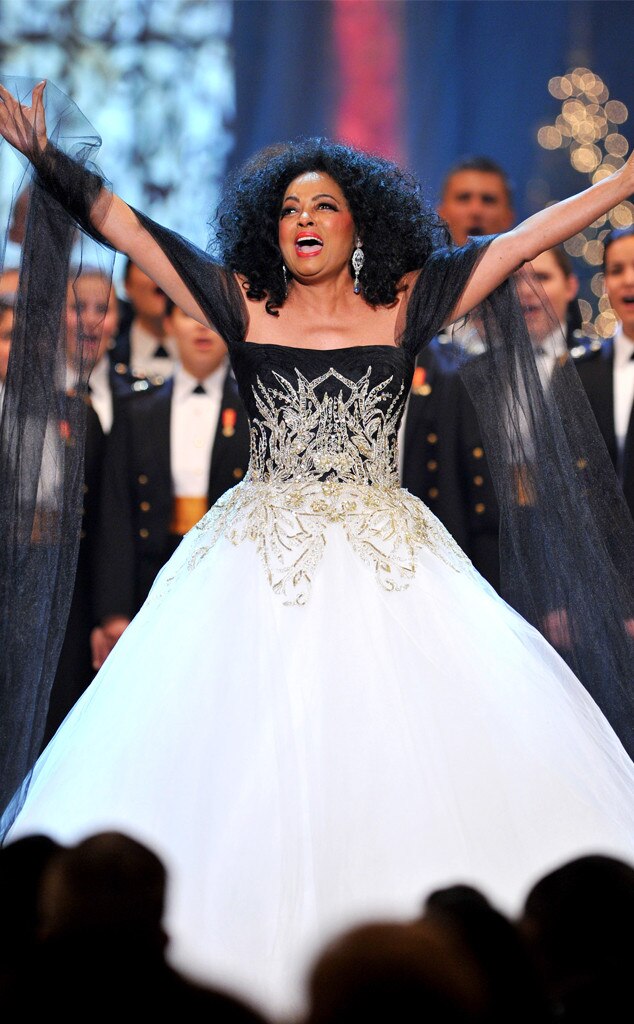 Theo Wargo / Getty Images
2012: Holiday Best

Ross was a vision in a tuxedo-colored dress with gold accents during her TNT Christmas Washington 2012 performance.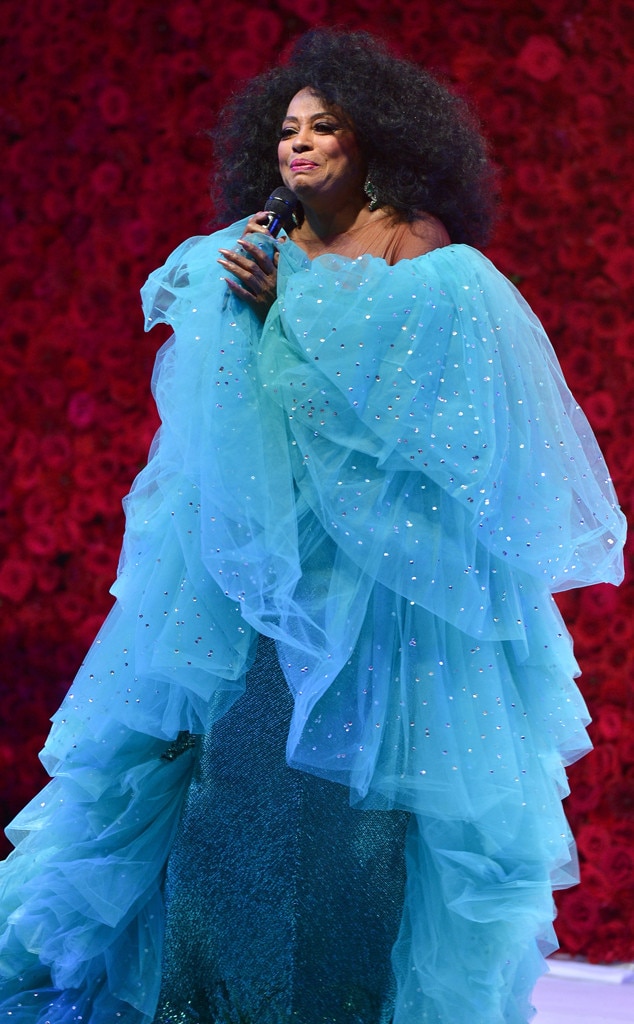 George Pimentel/WireImage
2015: Tulle Teal

All eyes were on Diana and her ruffly blue threads at 2015 International Film Festival 'AMBI' Gala.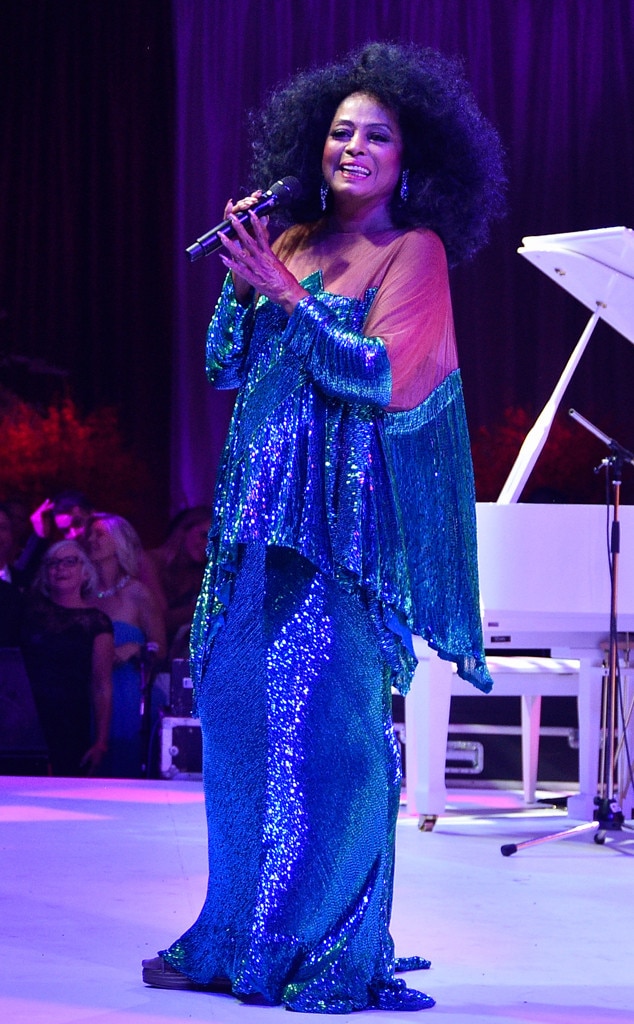 George Pimentel/WireImage
2015: Royal Blue

In another blue wonder worn by the starlet on the 2015 International Film Festival 'AMBI' Gala stage, Ross' wardrobe choices ask for nothing but "endless love."
Let us know which Diana Ross look was your favorite!