The lights have dimmed a little…
Music legend and actress Della Reese passed away at the age of 86 in her home in Encino, Calif., on Sunday night.
Many knew that Reese had been gravely ill due to social media sharing of her longtime friend, Roma Downey, who co-starred on the heavenly show Touched By an Angel from 1994 to 2003.
On Monday, the Northern Irish actress shared an Instagram post with her followers, breaking the sad news to them that the woman she thought of as her "mother" had passed.
"Heaven has a brand new angel Della today. On behalf of her husband, Franklin Lett, and all her friends and family, I share with you the news that our beloved Della Reese has passed away peacefully at her California home surrounded by love."
The 57-year-old actress continued in the post about the loss of her dear friend, writing, "She was an incredible Wife, Mother, Grandmother, friend, and Pastor, as well as an award-winning actress and singer. Through her life and work she touched and inspired the lives of millions of people."
Downey, who is married to producer Mark Burnett, added, "She was a mother to me and I had the privilege of working with her side by side for so many years on Touched By An Angel. I know heaven has a brand new angel this day. Della Reese will be forever in our hearts. Rest In Peace, sweet angel. We love you."
"My mother had died when I was 10 years of age," Downey told CBS News in 2015, "and you know, my whole life, I was looking for that mother figure, that nurturing figure, and I can see a lot of my own behavior, particularly through adolescence that was almost like a cry out for that…and I had a prayer as a young girl that somehow someone would come into my life and fill that roll. Well it's a prayer that took almost 20 years to be answered."
In addition to being a friend, co-star and mother figure to Downey, Reese was also the godmother to the actress' daughter Reilly Marie.
It's clear that Downey was touched by Reese's life in so many ways.
Check out images from Reese and Downey's profound and meaningful friendship, which lasted over two decades…
CBS Photo Archive via Getty Images
Touched by Friendship

The two posed for a publicity photo for their hit drama.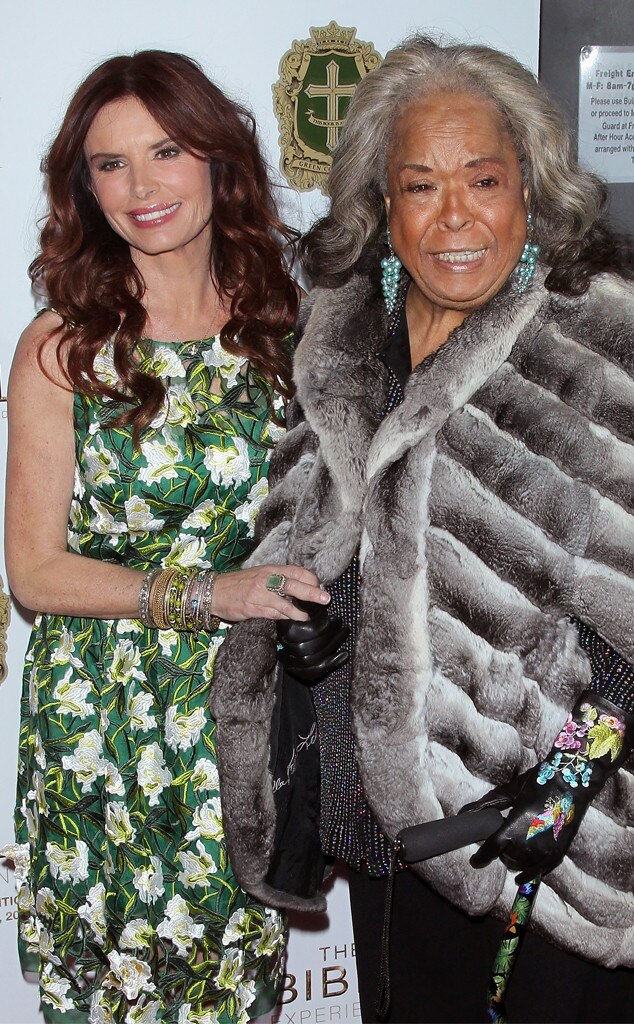 Jim Spellman/WireImage
Opening Up

The friends attended The Bible Experience Opening Night Gala at The Bible Experience on March 19, 2013 in New York City.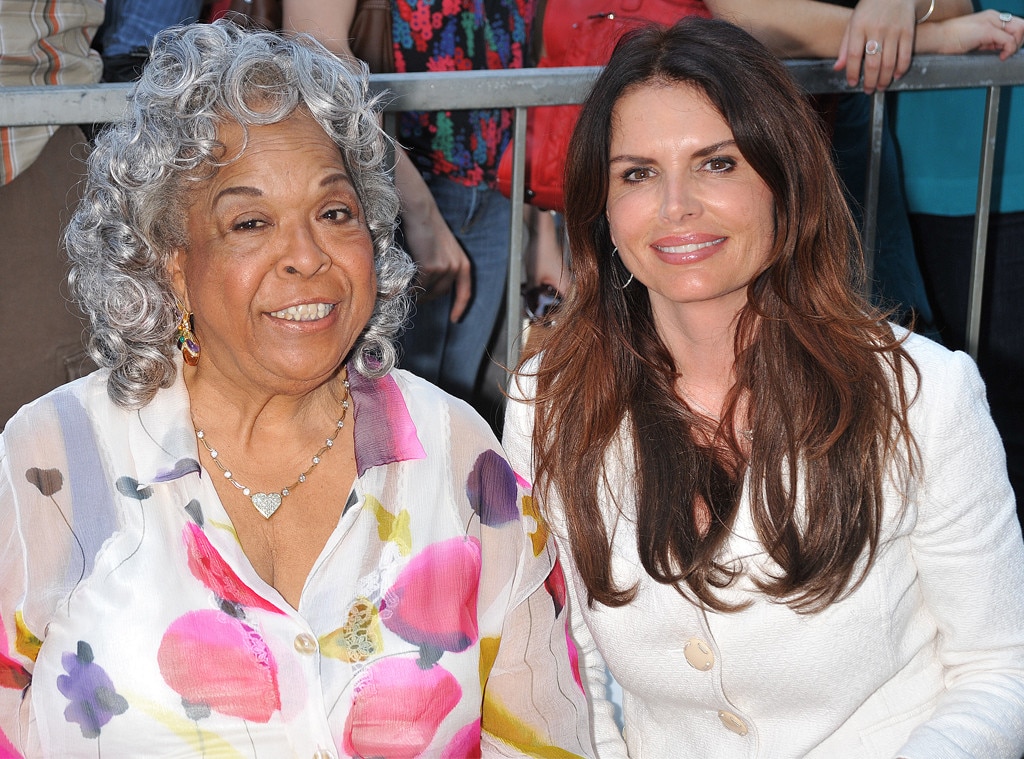 Frank Trapper/Corbis via Getty Images
Stars Align

The two posed at a Star ceremony for Mark Burnett on July 9, 2009. The two had huge smiles.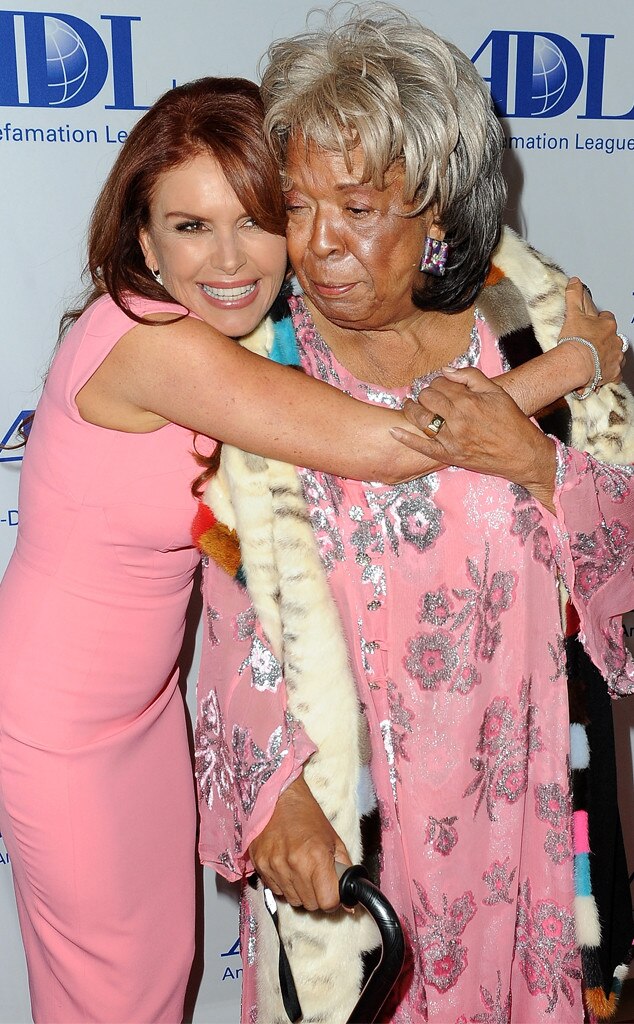 Angela Weiss/Getty Images
Hug It Up

The actresses arrived at the Anti-Defamation League entertainment industry dinner honoring Roma Downey and Mark Burnett at The Beverly Hilton Hotel on May 8, 2014 in Beverly Hills, California.
Downey posted this image on her Instagram on Nov. 5 with the caption, "I love this lady , she has been a Mother to me ,a pastor to me , a mentor to me,a dear friend to me and an angel costar with me . She is my Mommy she is Godmother to my own daughter .I love her truly completely and deeply and I ask you please please to hold her at this time in your thoughts and prayers . Send angels to her bedside and ask the Father to wrap His loving arms around her to strengthen her and the Holy Spirit to be with her and breathe into every cell in her body that she be comforted . I ask prayers too for the doctors and nurses and caregivers that they be directed and guided in the care of Della and I pray for all the family especially Franklin. I pray all this in the name of Jesus [sic]."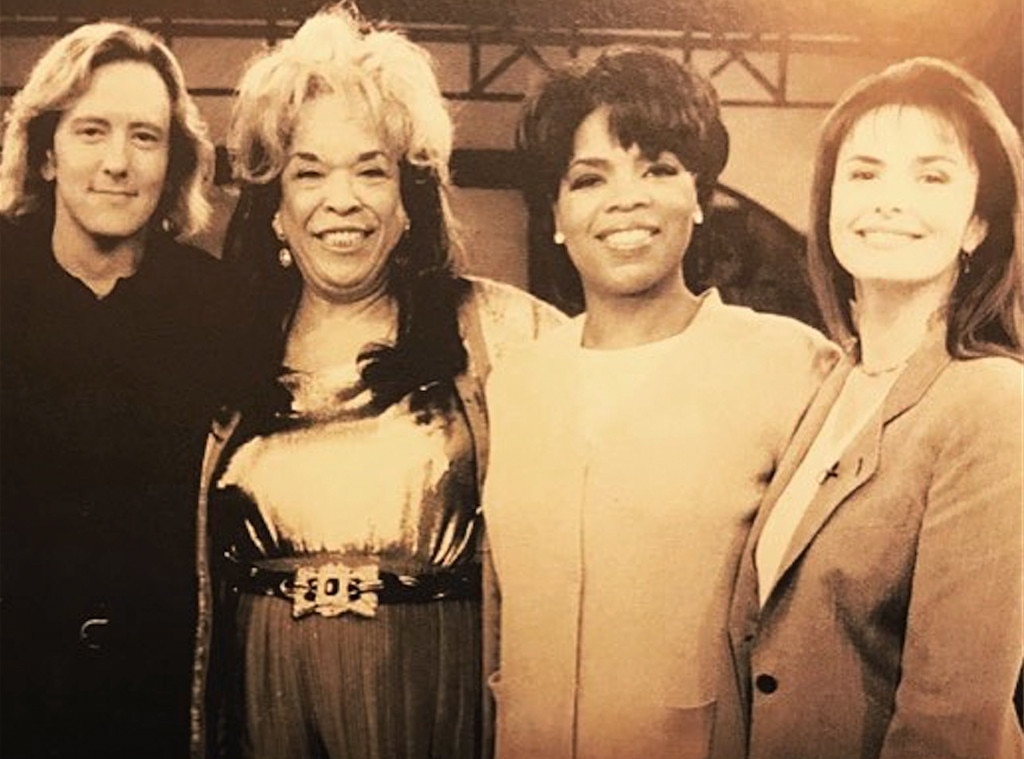 Roma Downey/Instagram
With Lady O

On Oct. 1, the star shared a photo of herself and Reese with Oprah. She wrote, "Flashback to our cast from Touched By An Angel 1997/8 in Chicago and appearing on the Oprah show. Pictured here with Miss Oprah Winfrey, Miss Della Reese and the lovely Mr John Dye R.I.P #angels #memories #oprah #cast #oprahwinfrey #dellareese #johndye #romadowney #chicago #touchedbyanangel #tbaa #monica #Godlovesyou #misswings #angelgirl."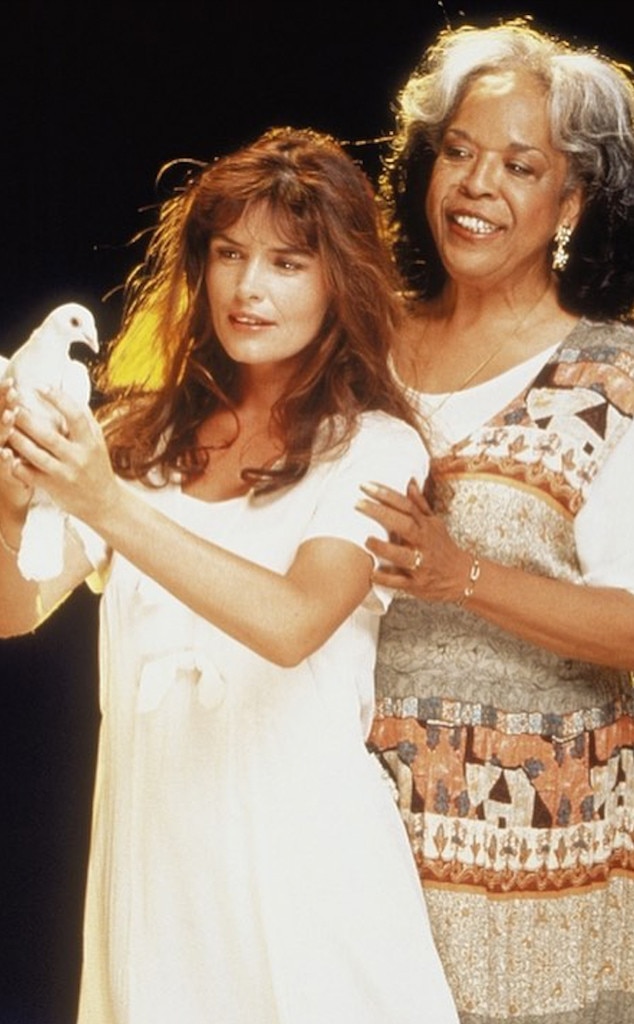 CBS
Touched by Friendship

On Nov. 8, Downey wrote, "Remember on Touched By An Angel the white dove who showed up at the end of every episode ?. The dove of course represented God and the presence of the Holy Spirit . We loved those doves , we nick named them 22 because they showed up in the call sheet as # 22. Della always laughed and said is "22 working tonight" ? Well I pray that 22 is with us today all day and every day . I pray Della gets to breathe in the Holy Spirit today and that she is comforted this day by the presence of God . Those of us who love her are surrounding her in a circle of prayer at this time, please join me in praying for Miss Della Reese , my momma and my friend #touchedbyanangel #romadowney #dellareese #angels #tessandmonica #motheranddaughter #holyspirit #prayers #dove."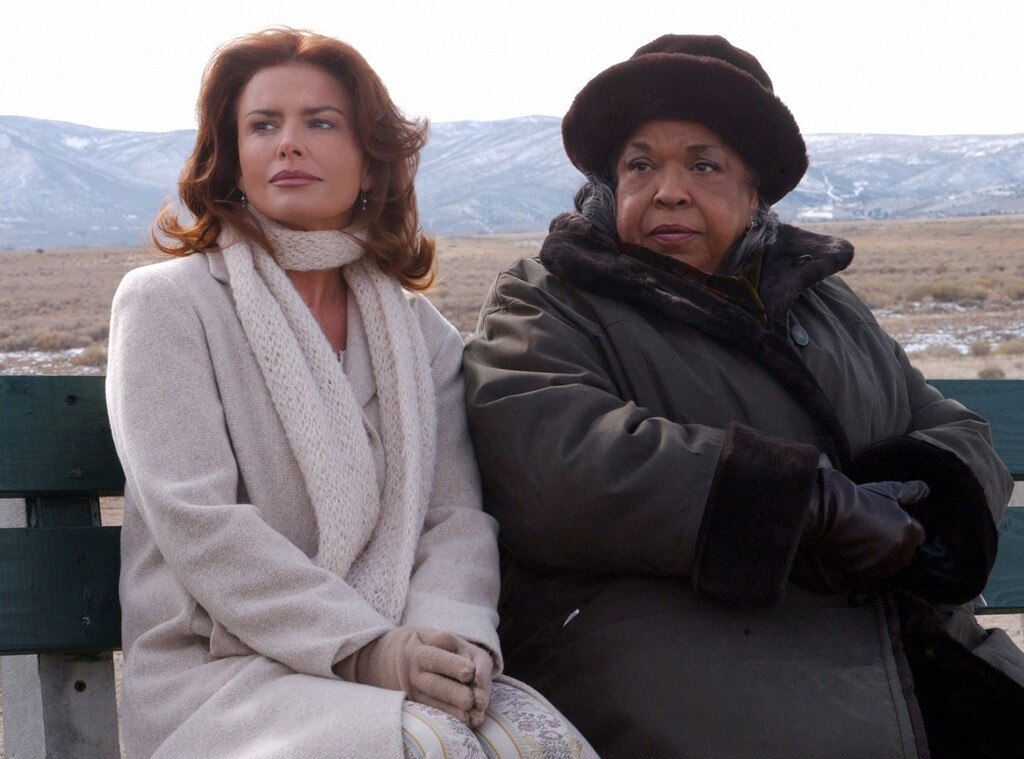 CBS
Full Circle Friendship

"This picture was taken on a bus stop bench on a freezing cold morning in rural Utah .We had been filming the final episode of Touched By An Angel . It was bitter sweet and the air held a hint of sadness …you see on our very first episode almost ten years before we had shot our first ever scene together on that very same bench ! The full circle . When we finished filming everyone sat for a moment, saddened that it was over but incredibly grateful and happy for what we all had accomplished together. We put faith in the center of a tv show with a message of hope and encouragement and we spoke every week about our loving God. As angels we got to share the message that " God Loves you " to millions of people . What a privilege that was and to do it all with the fabulous Miss Della Reese , that was a JOY ! We loved each other then and we love each other still . Believe me she is an angel . As you know she has been unwell so please keep her in your prayers this week . Please Pray for her and pray too for Franklin her husband and all the family #prayfordella #pray #dellareese #walkwithme #romadowney #angel #touchedbyanangel #tessandmonica."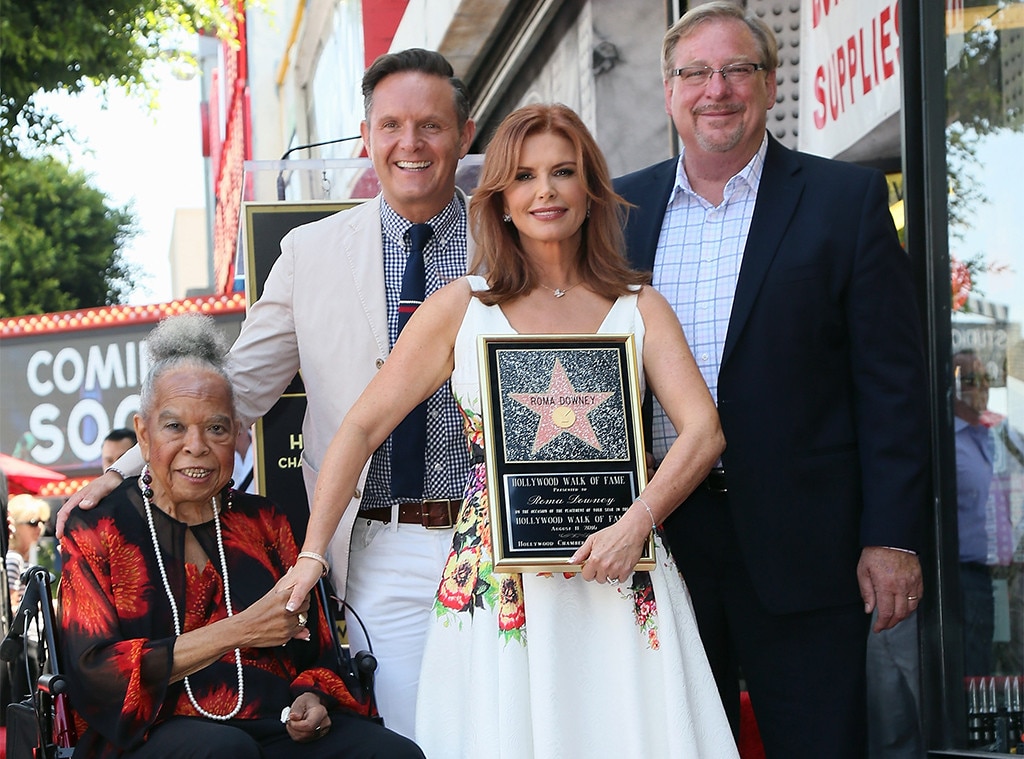 David Livingston/Getty Images
Star Power

Della and Roma, who was joined by husband Mark Burnett and pastor Rick Warren of Saddleback Church were all there to attend Roma's being honored with a Star on the Hollywood Walk of Fame on August 11, 2016 in Hollywood.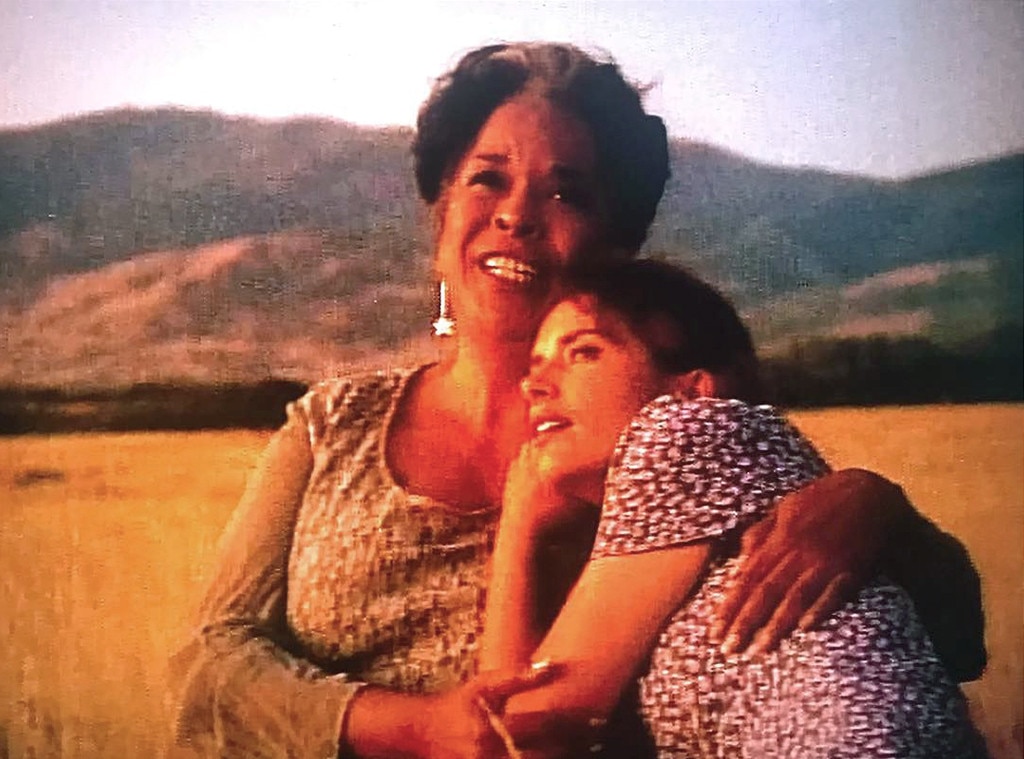 CBS
Saying Goodbye

Soon after sharing the news, Downey wrote, "In loving memory of the great Della Reese. In honor of Della, I have posted one of my favorite scenes from Touched by an Angel where Tess sings and comforts Monica at sunset. I remember filming this scene and Della taking me into the warmth of her embrace. To be in her arms was to feel love. I know Della has gone home to the peace of Heaven, but I'm going to miss her. To enjoy this beautiful video please click on the link in my bio. God speed, dearest Della. May flights of angels sing thee to thy rest."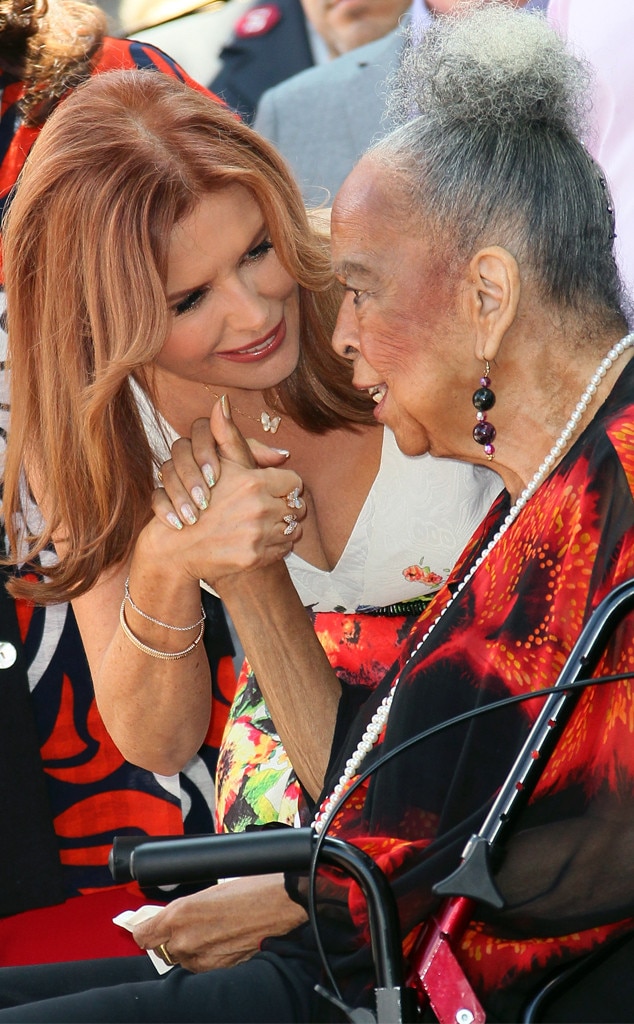 David Livingston/Getty Images
Doting Friend

Downey made sure to admire her mentor while being honored with a Star on the Hollywood Walk of Fame on August 11, 2016 in Hollywood, California.
Catch the latest news on E! News weekdays at 12PM, 7PM & 11PM in the UK, only on E!