Pool days are the best days! 
Cristiano Ronaldo and Georgina Rodriguez enjoyed some time in the pool with their twins Mateo Ronaldo and Eva Maria Dos Santos. 
"I love them… an afternoon of ducklings," the soccer star's girlfriend captioned the photo. 
The Spanish beauty celebrated her 24th birthday earlier this week alongside her friends and family. 
"Good morning, my people! Today on my birthday, I want to thank everyone for loving me, supporting me and accompanying me for another year of my life. I still have to celebrate with many other special people for me…" she captioned the post.
Later, photos were taken of Rodriguez alongside Ronaldo having dinner at a Marbella beach club. The parents took a day to themselves as they've been busy raising their household's four children, which includes three babies.
Want to see more from this adorable family? Check out their cutest moments: 
Party of 6

The happy and complete family poses for this adorable photo.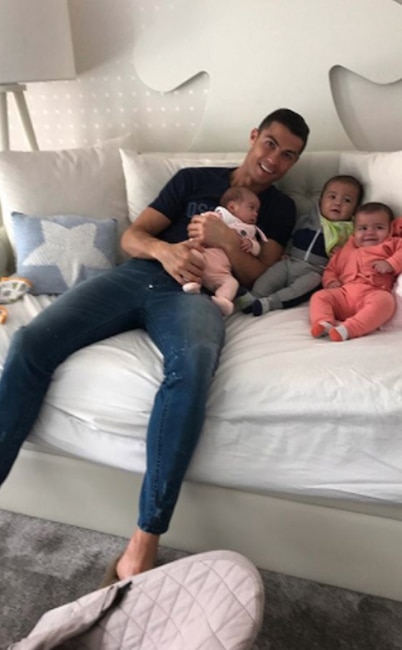 Instagram.com
Too adorable

"I'm a prisoner of these cute babies!" the soccer stud wrote along with this post.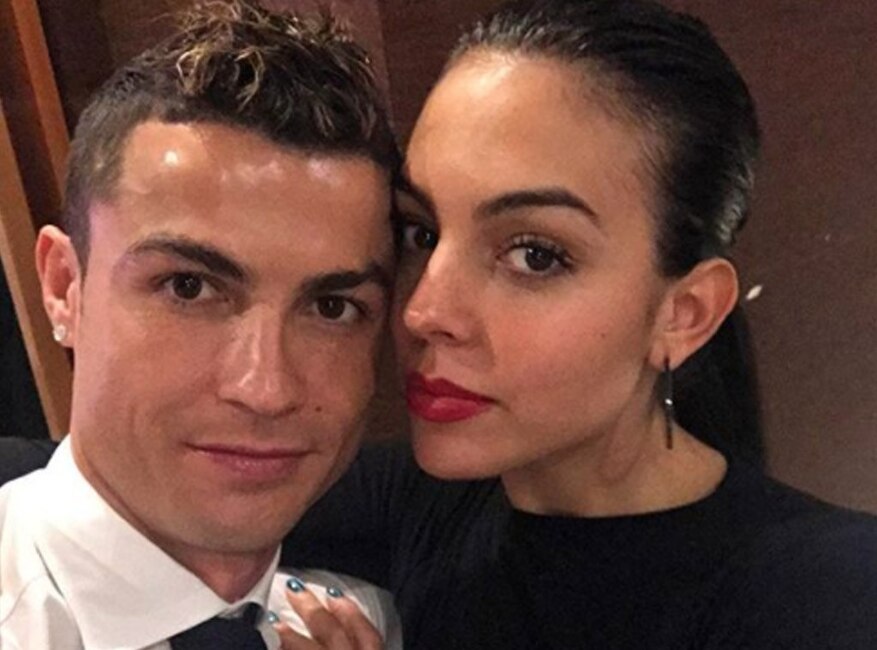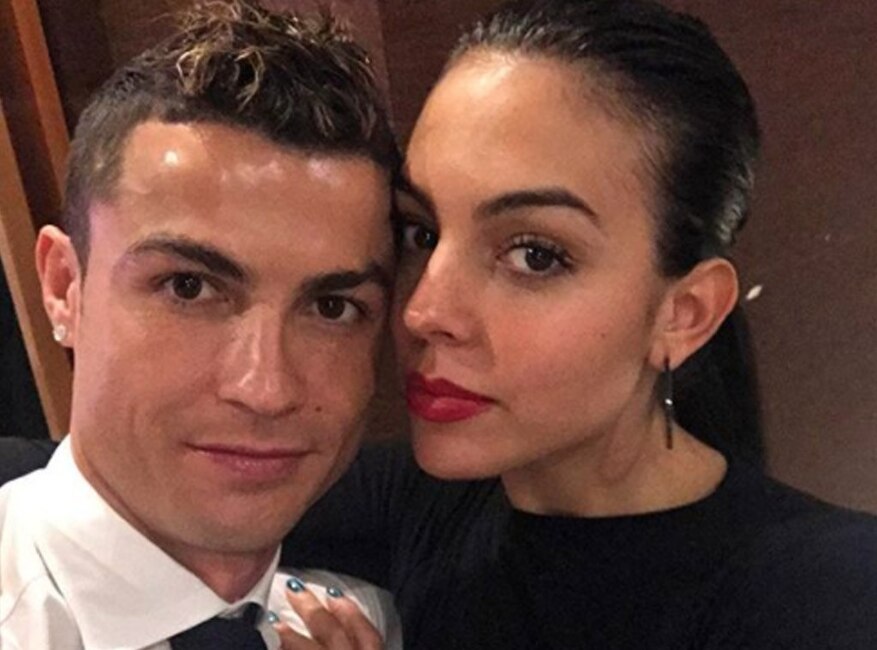 Instagram
Date night

The soccer stud and his girlfriend take this selfie during their parents' night out.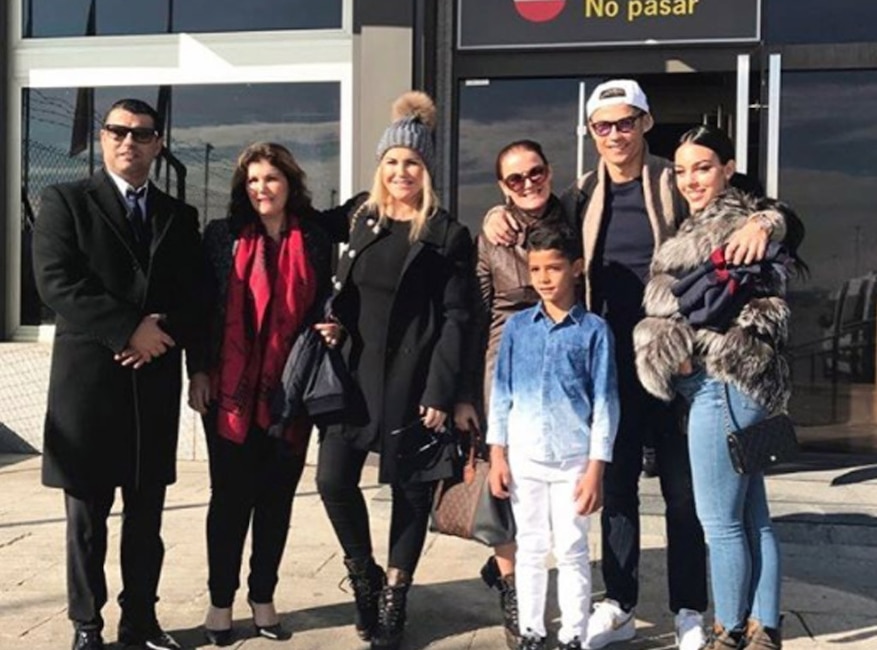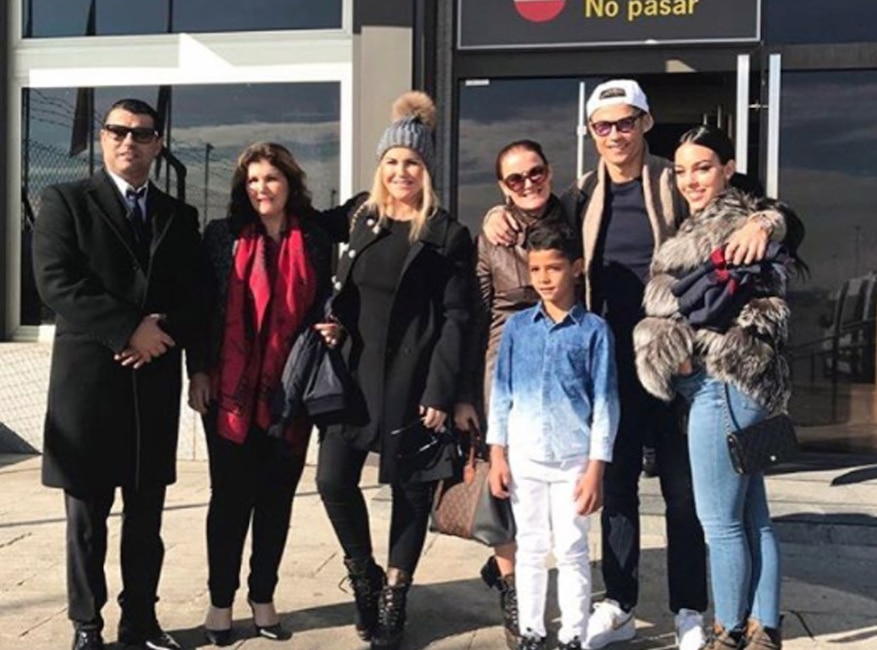 Instagram
Family Fun

The couple happily poses along with the 32-year-old star's family.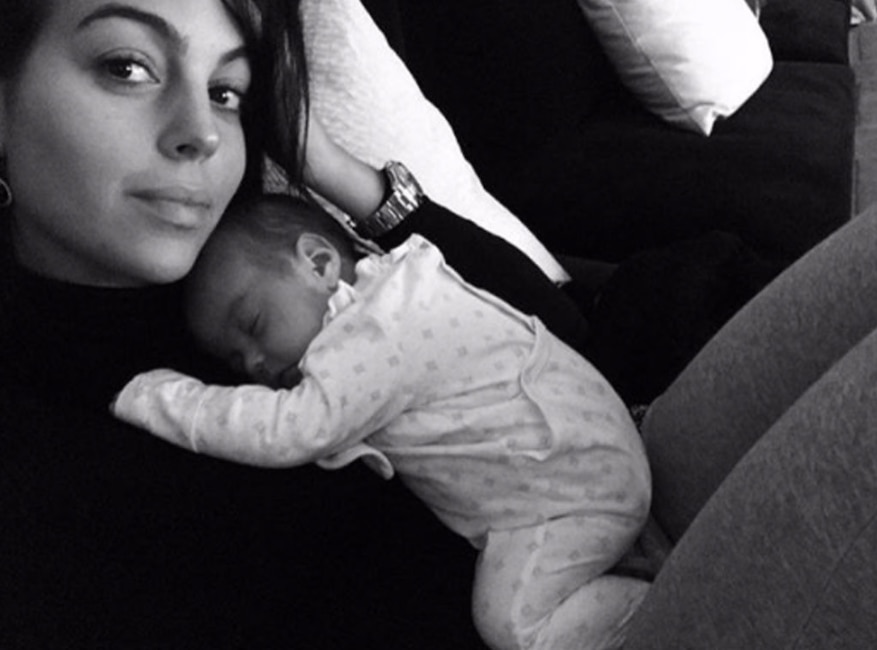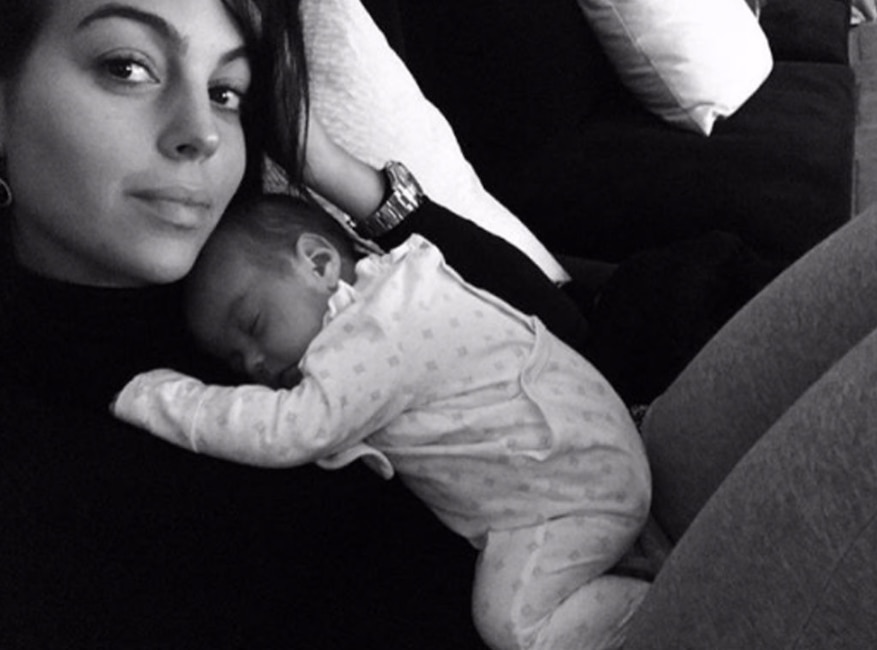 Instagram.com
Touching moment

"Her smell, her little sounds and that she's asleep on top of me…I am in a trance and she drives me crazy with love. Alanita and I say good night!" the Spanish beauty captioned this photo.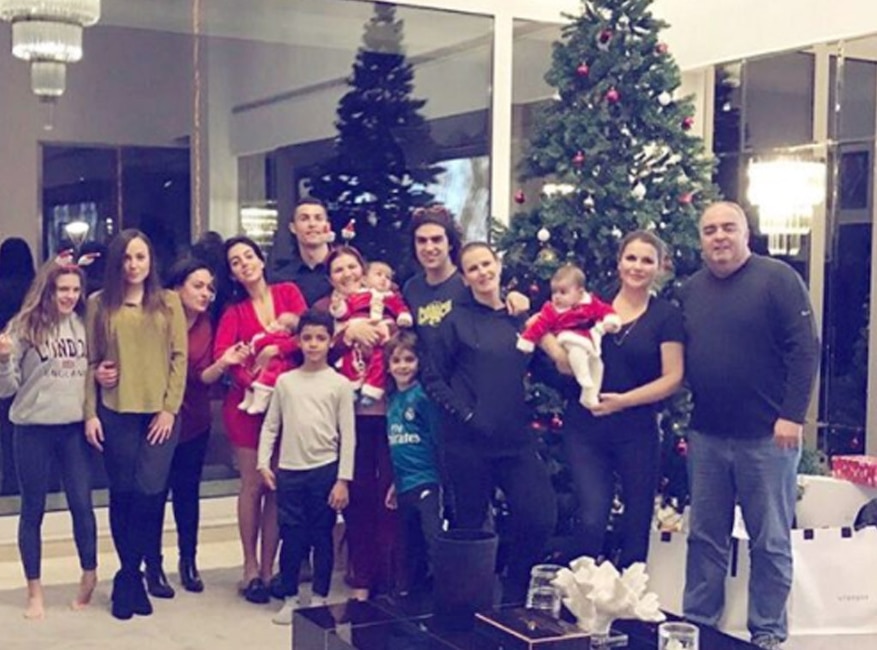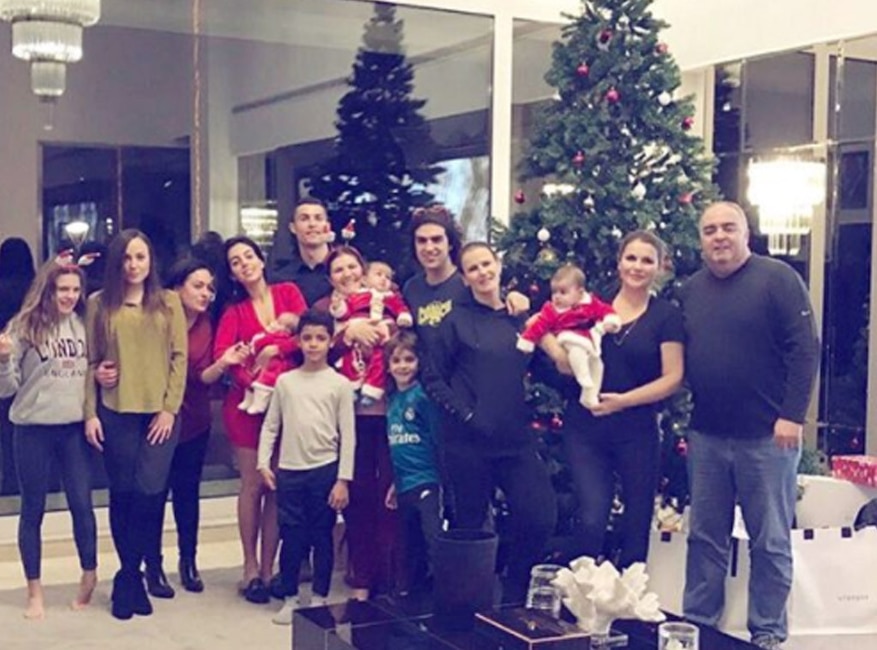 Instagram
Christmas Time

The couple enjoys the holidays with their family.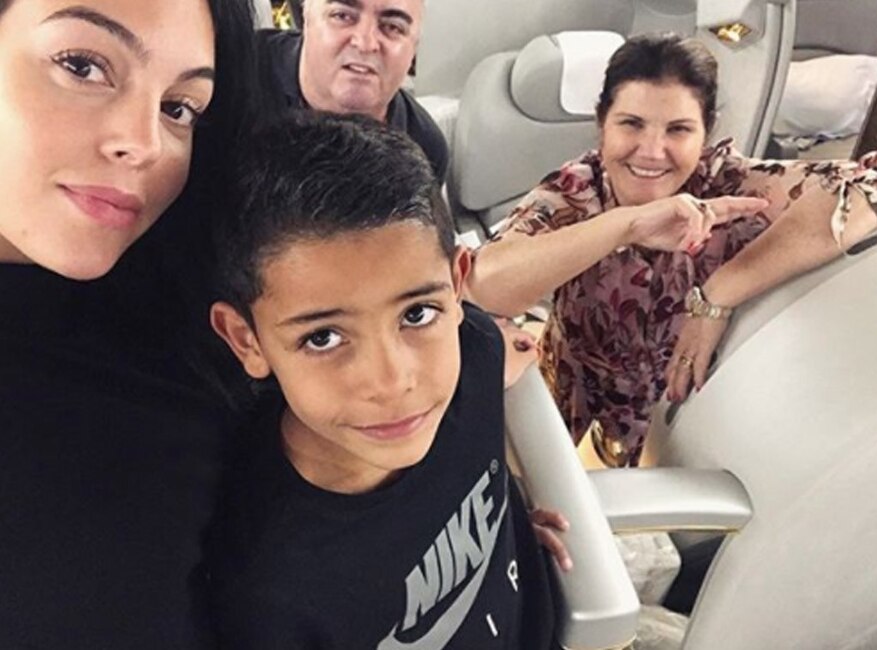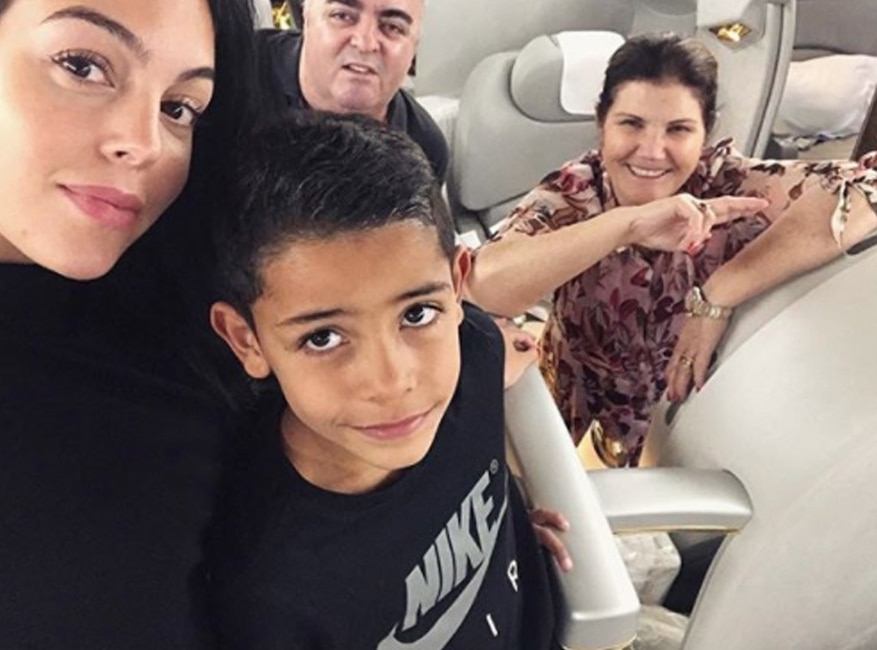 Instagram.com
Jet-set lifestyle

"On our way to see daddy play," Rodriguez captioned this photo of herself along with Cristiano Ronaldo Jr. and Ronaldo's family.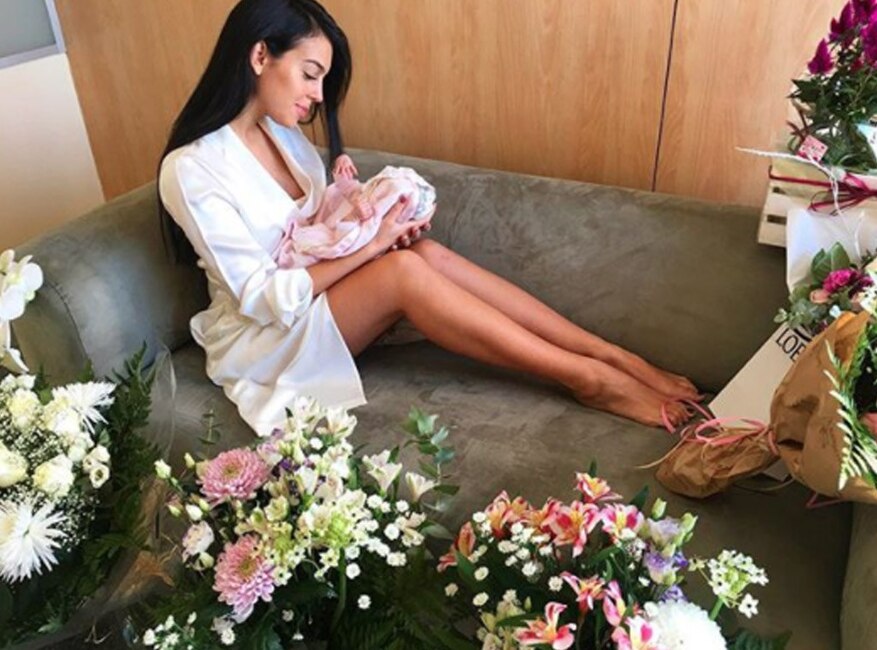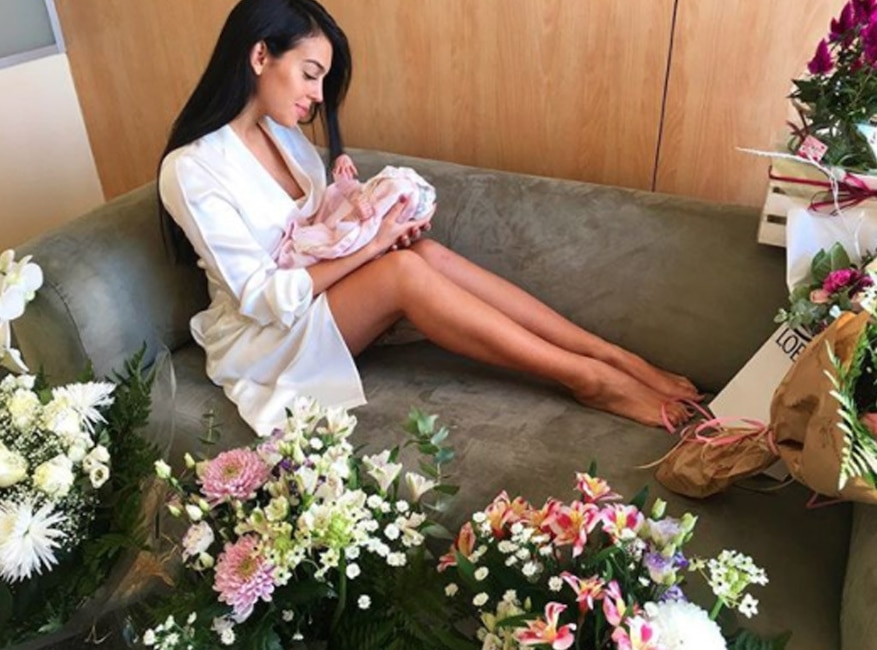 Instagram.com
Alana and Mommy

Rodriguez shared this as the first image of herself with while holding her daughter and included a heartfelt message.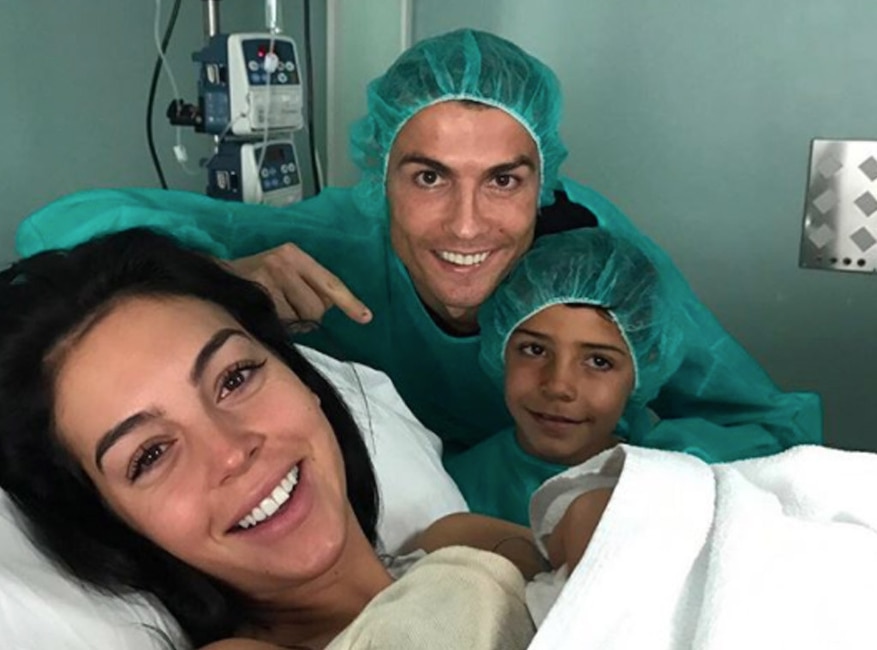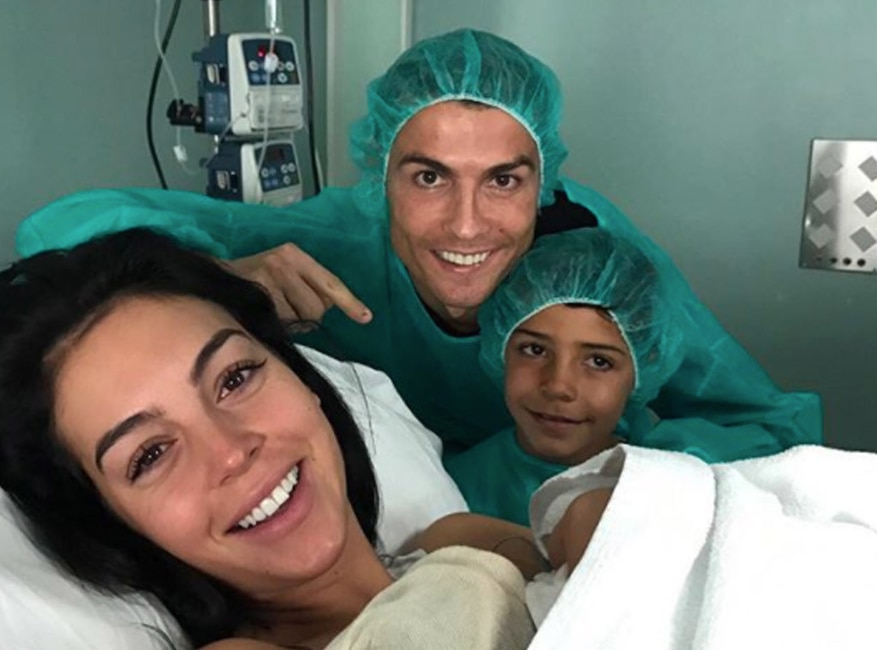 Instagram
Welcome, Alana!

Ronaldo announced the birth of his fifth child with this family photo, which was one of the most-liked pics on Instagram in 2017.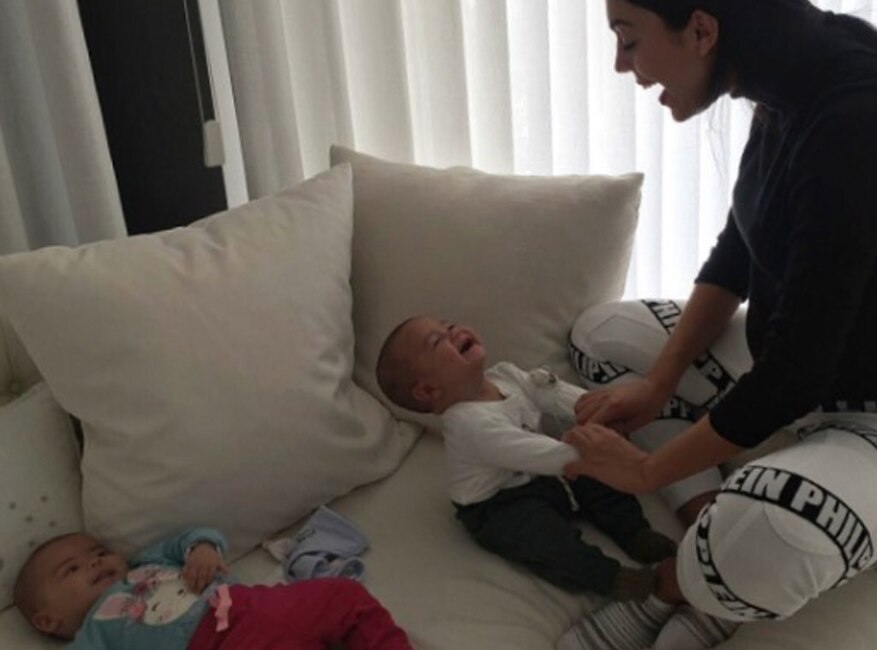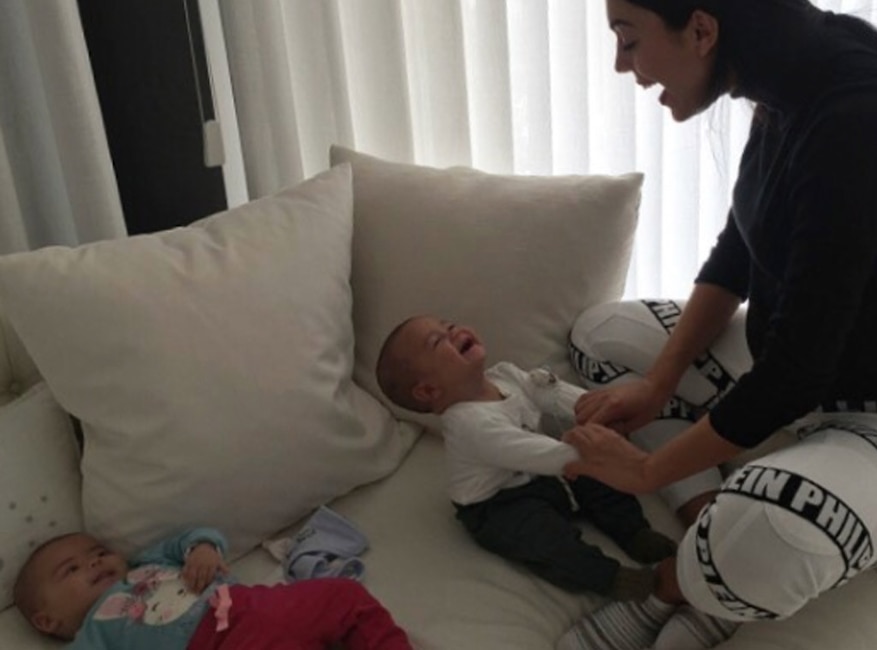 Instagram.com
Twin love

Early morning moments with these two are the best!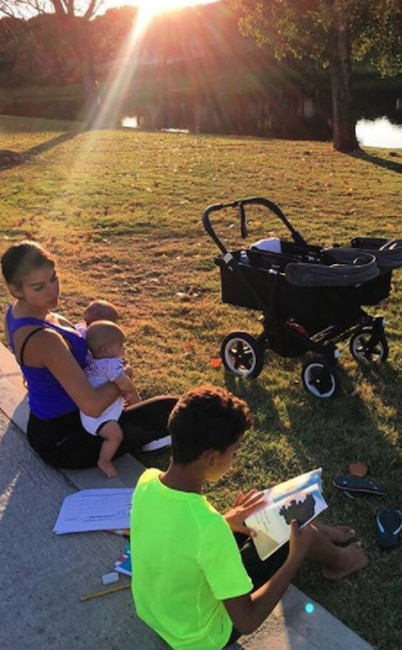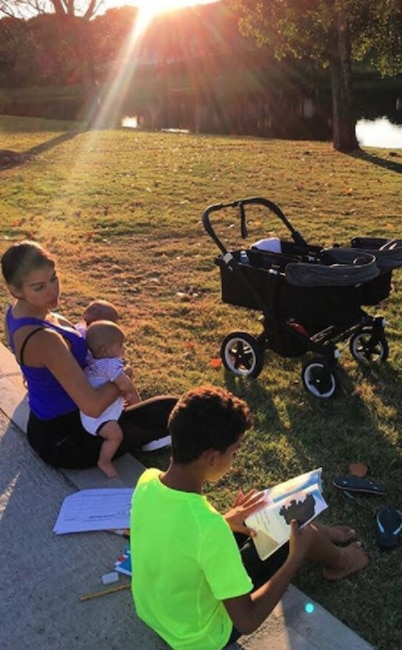 Instagram.com
Enjoying nature

This was Ronaldo's photo of the day back in October, and we love it too!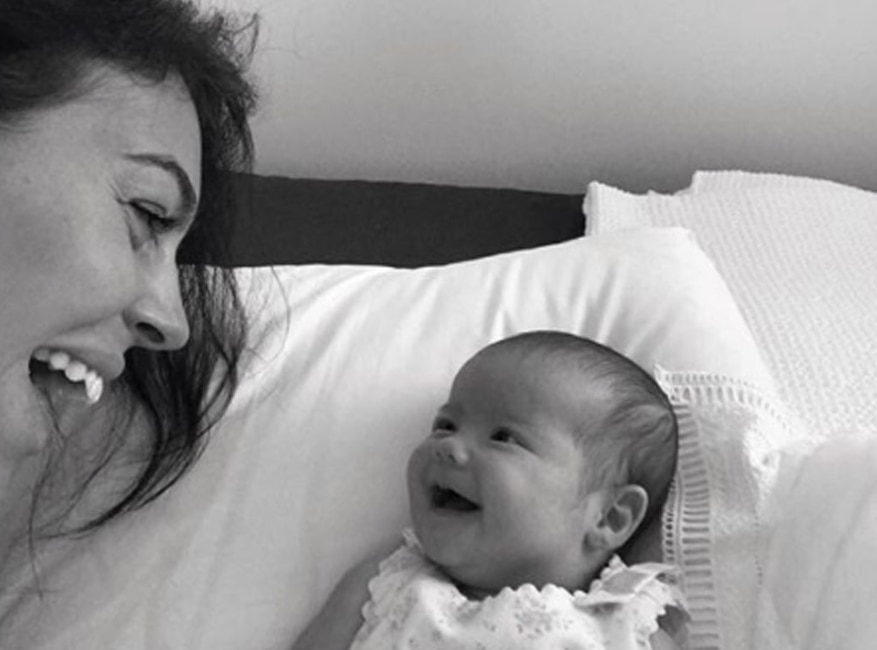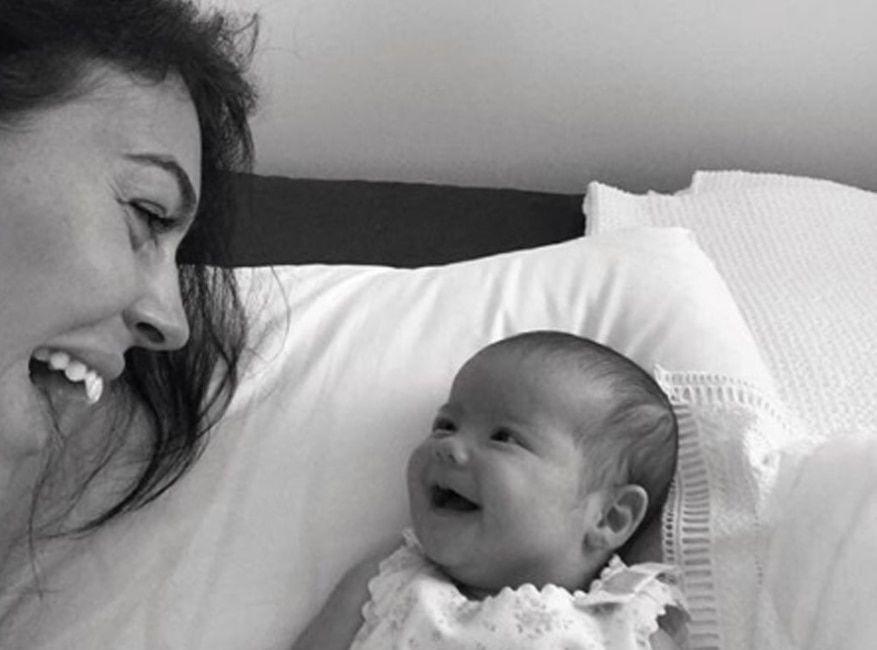 Instagram.com
The family's three girls

Rodriguez shared this image with Eva Maria while expecting Alana. She captioned the photo with three princess emojis.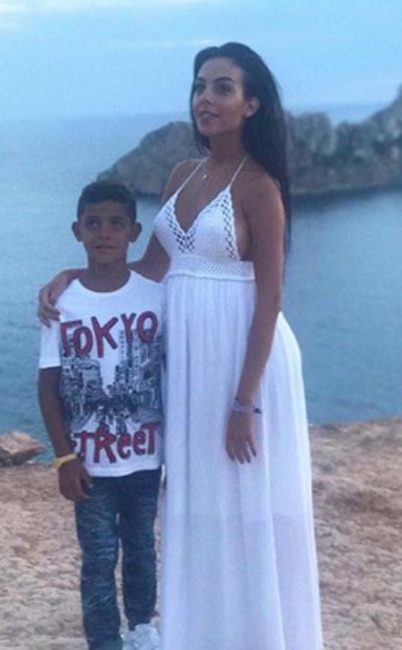 Instagram.com
Can't fight fate

"The best moments in life aren't the ones you plan, they're unexpected and you're surrounded by the ones that you love most. It's not about where, it's about with who," Rodriguez captioned this photo of herself with Jr.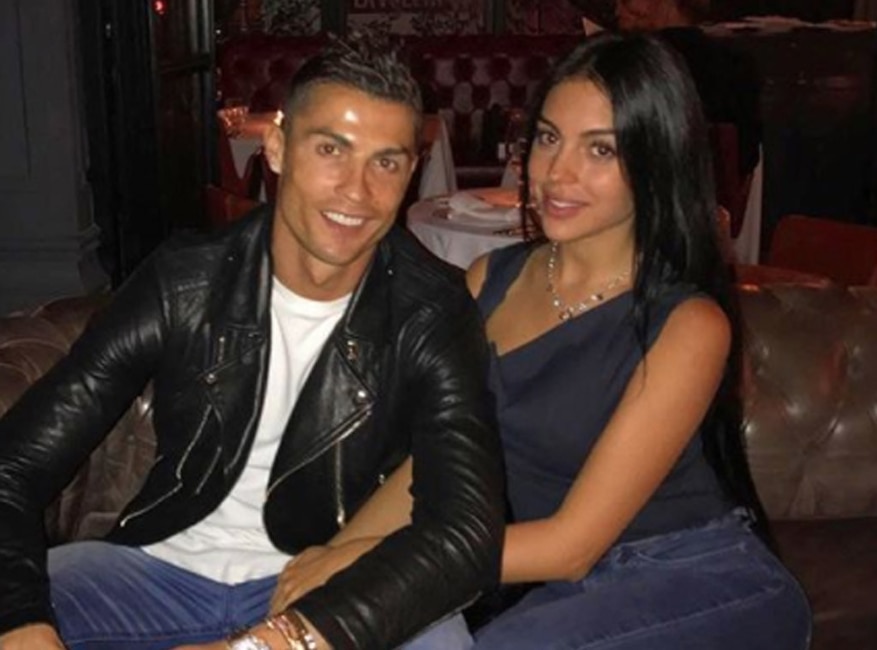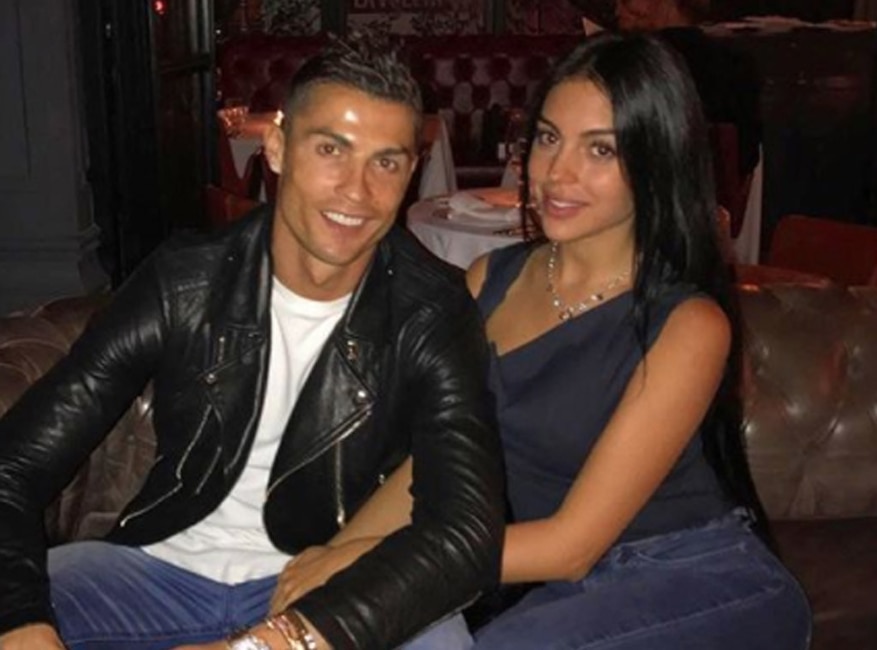 Instagram
"Best company"

These two enjoyed a night out at Tatel in Madrid.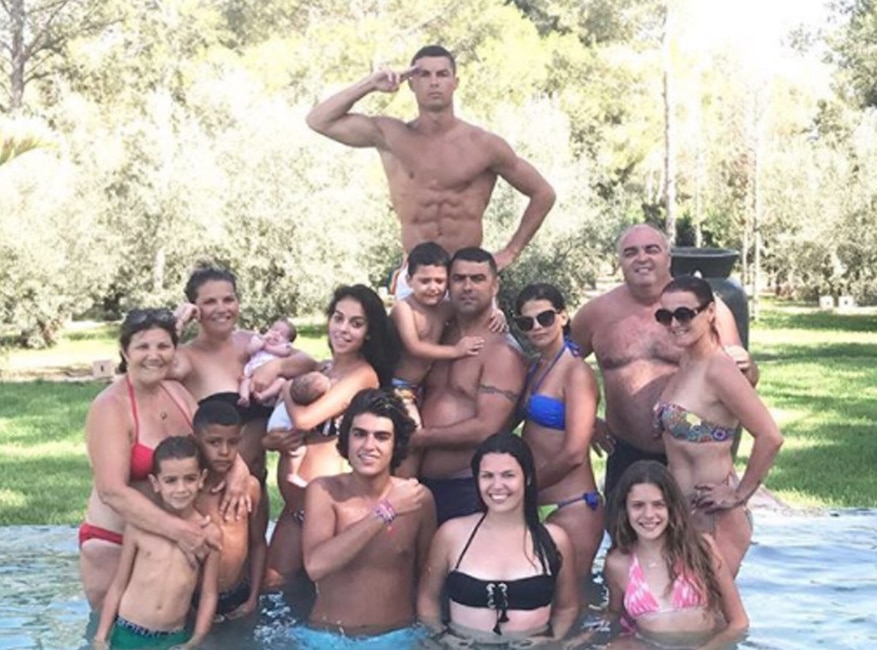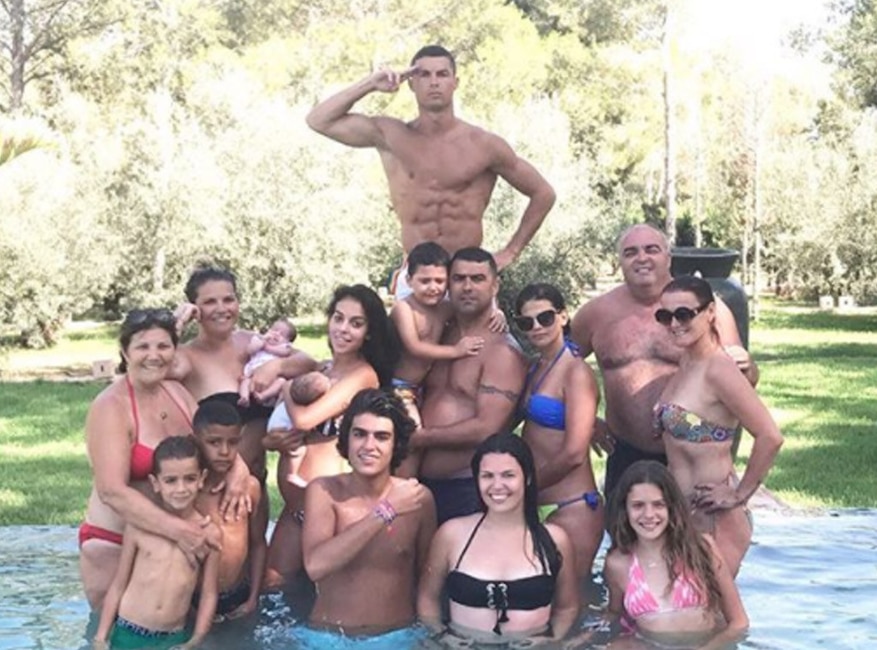 Instagram
Pool day

Ronaldo proudly poses with his family, you can spot Rodriguez and her baby bump as she holds Mateo.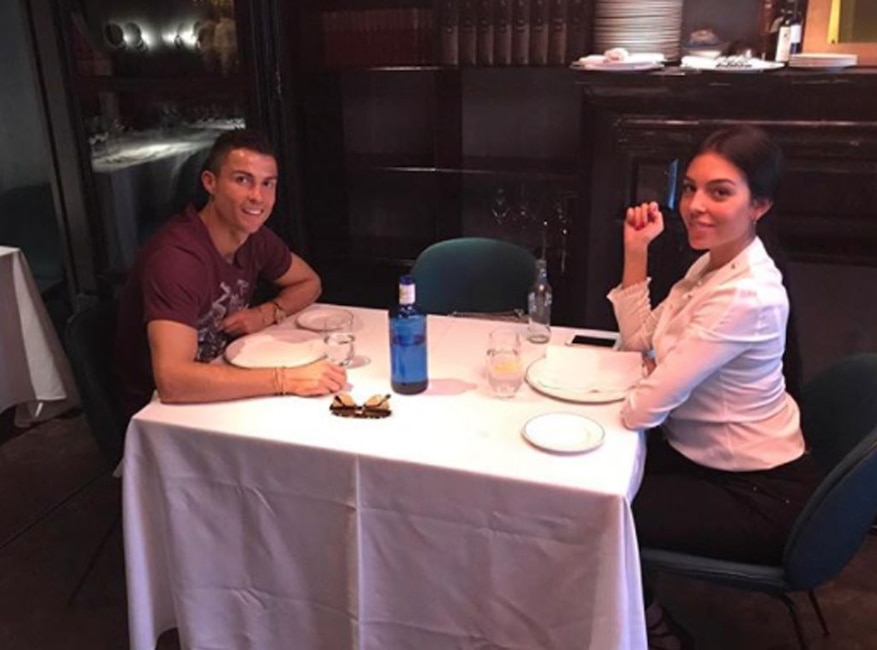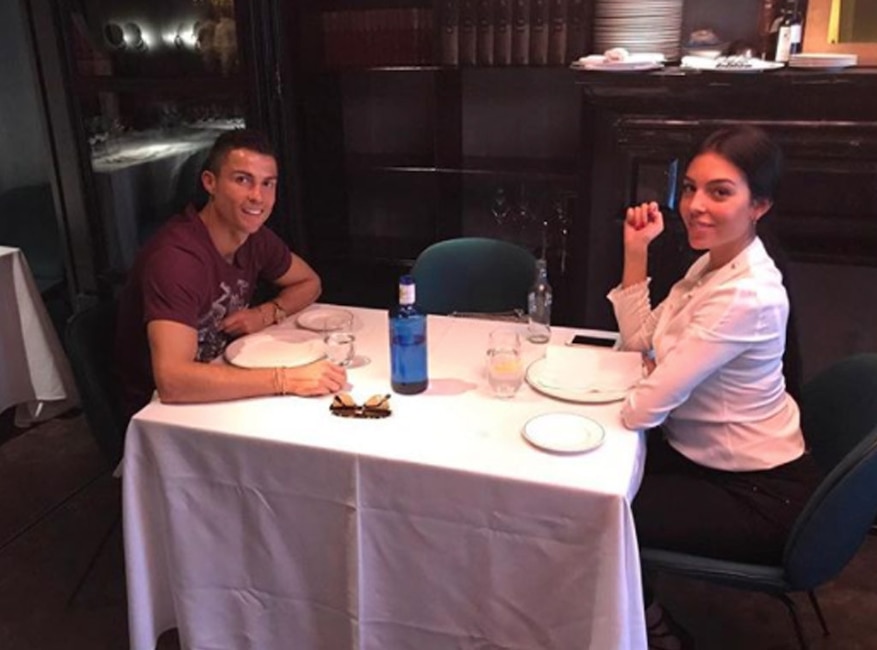 Instagram
Lunch date

The couple was enjoying a delicious meal in Madrid.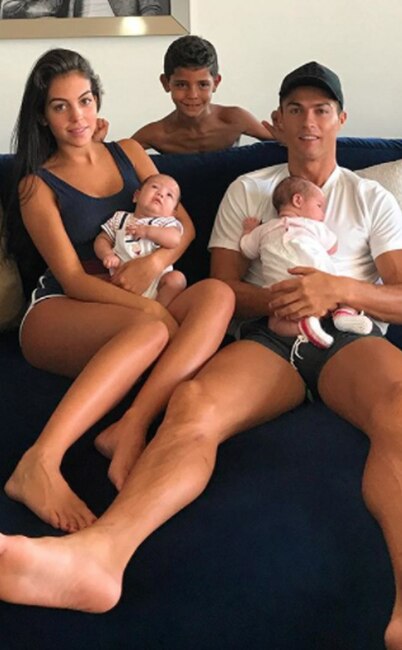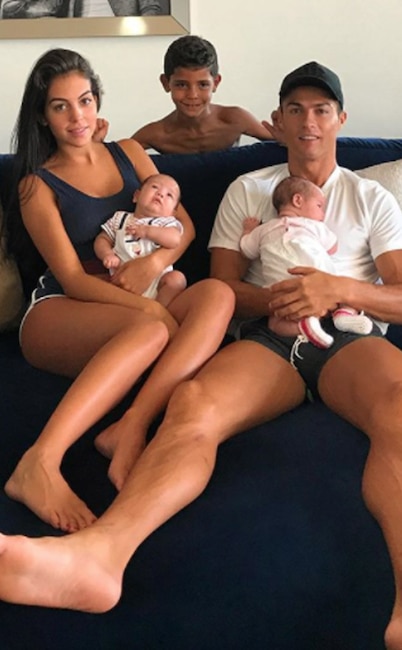 Instagram
"Family Mood"

Party of five poses while relaxing at home.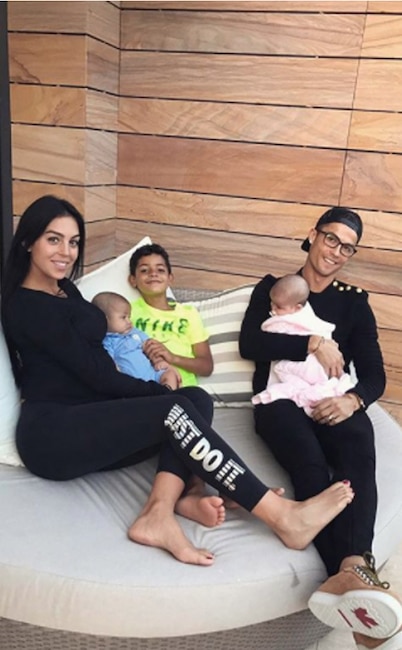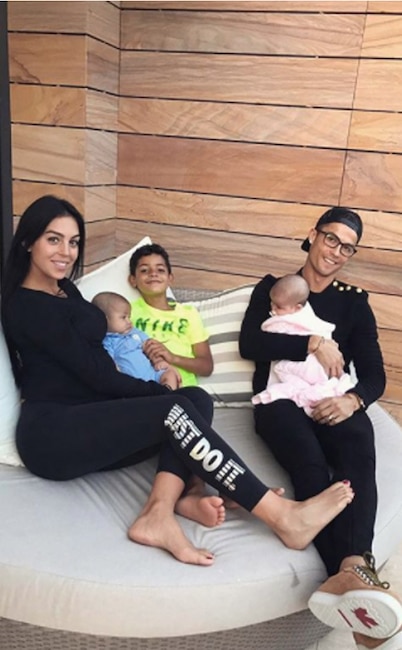 Instagram
quality time

Ronaldo and Rodriguez pose with the twins and Jr.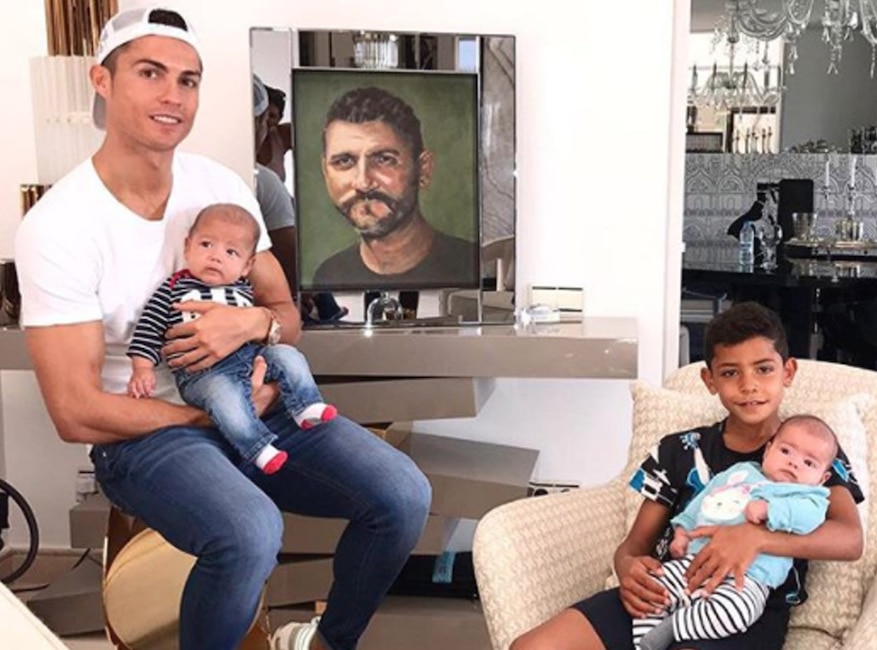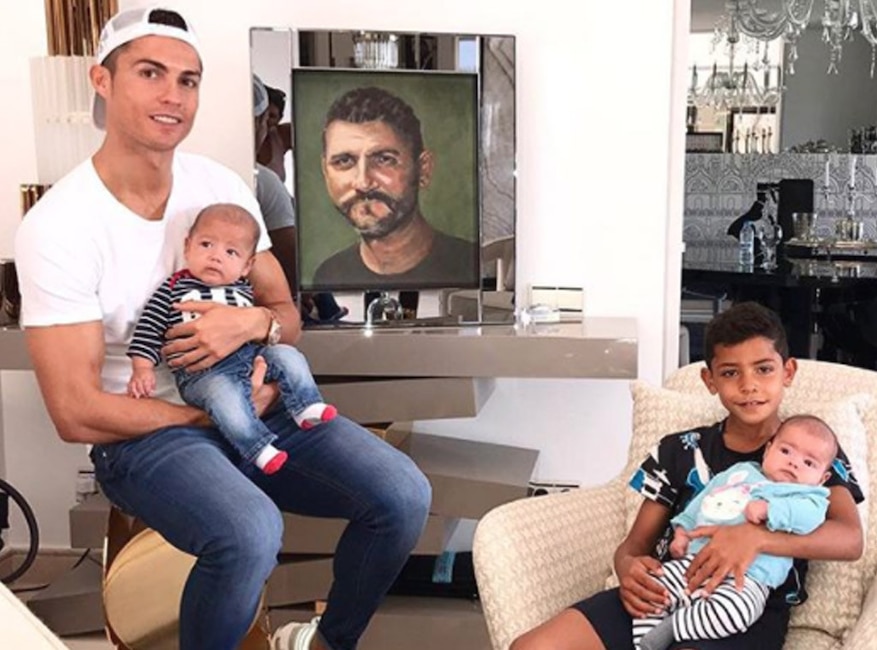 Instagram.com
Touching moment

Ronaldo and his three children pose behind along with a painting of his father. "You will always be with us," he wrote.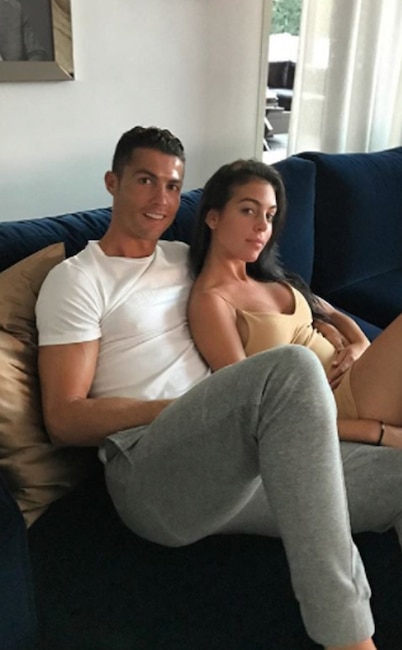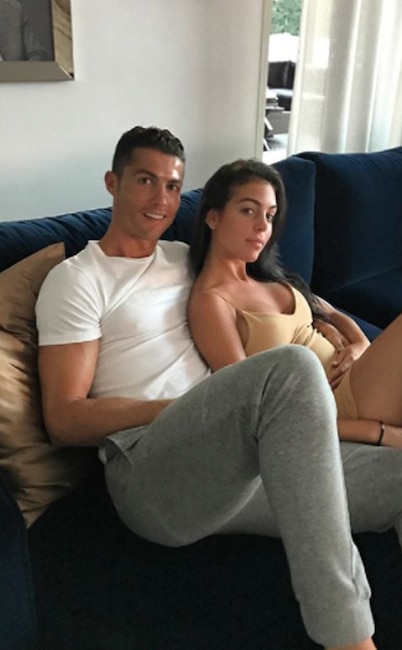 Instagram
Pregnancy rumors

This was the photo that sparked pregnancy rumors due to the positioning of Ronaldo and Rodriguez's hand.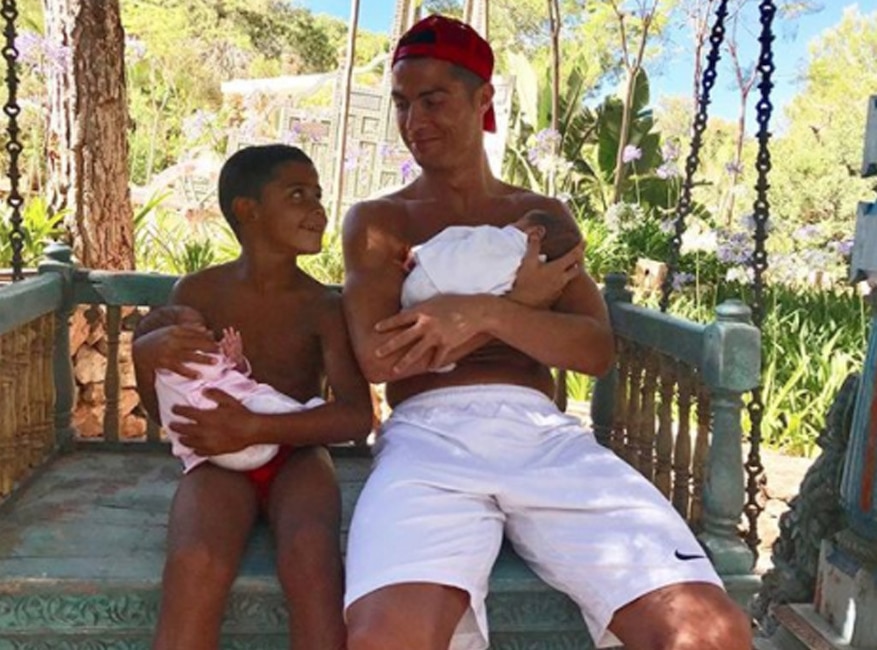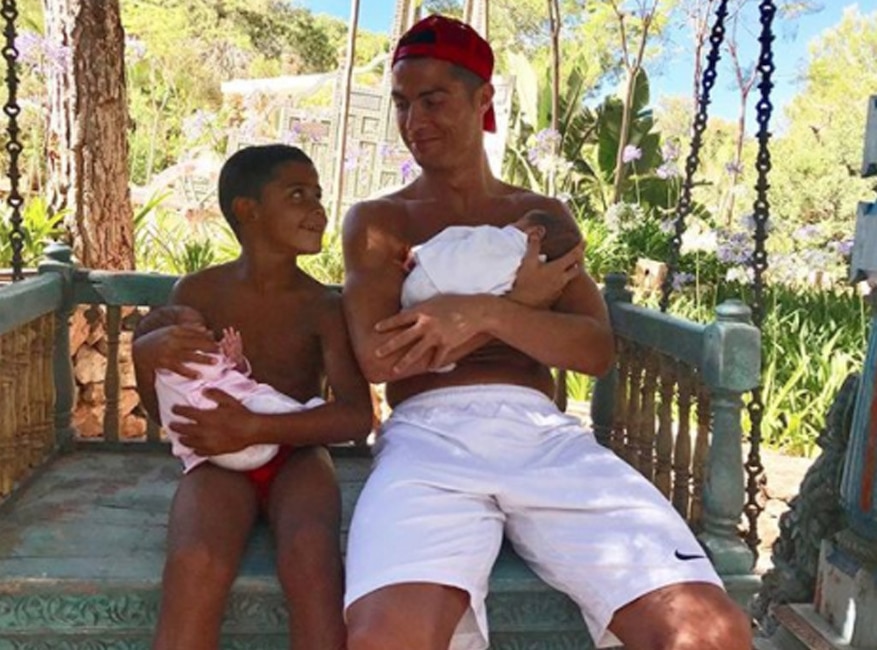 Instagram.com
"Blessed"

The Real Madrid star proudly poses with with his three children.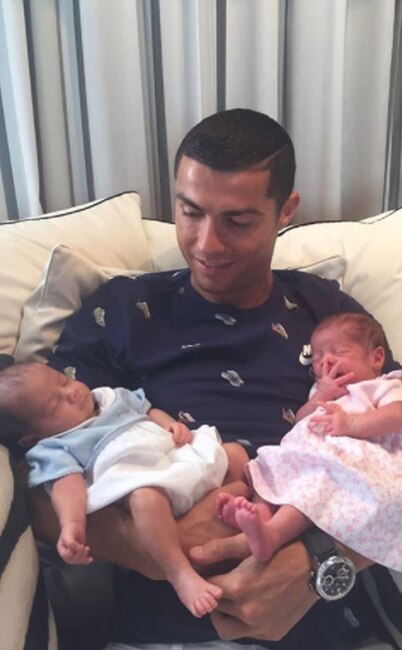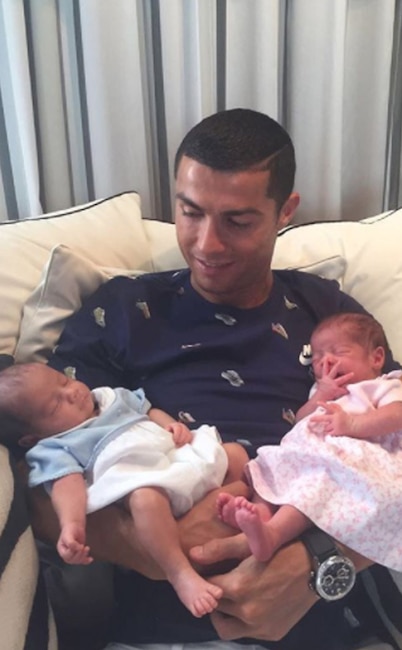 Instagram.com
They're here!

Ronaldo announced the arrival of his twins with this touching photo.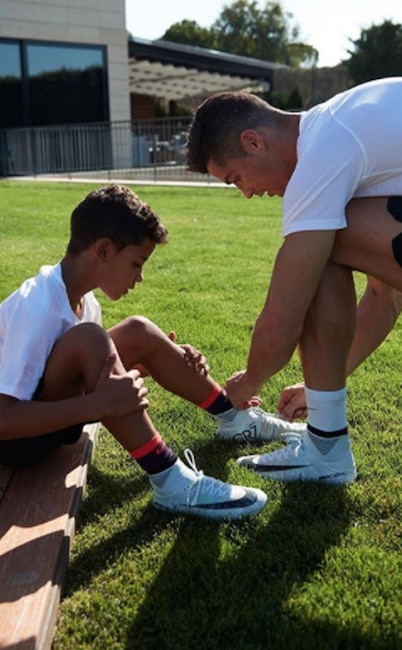 Instagram.com
His Mini-me

The soccer stud and his oldest son sport matching gear.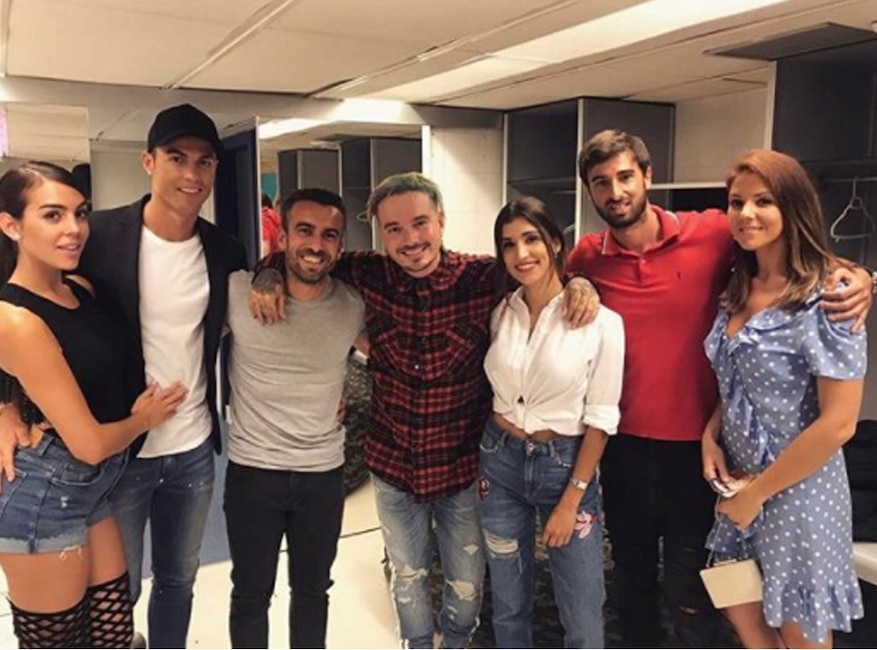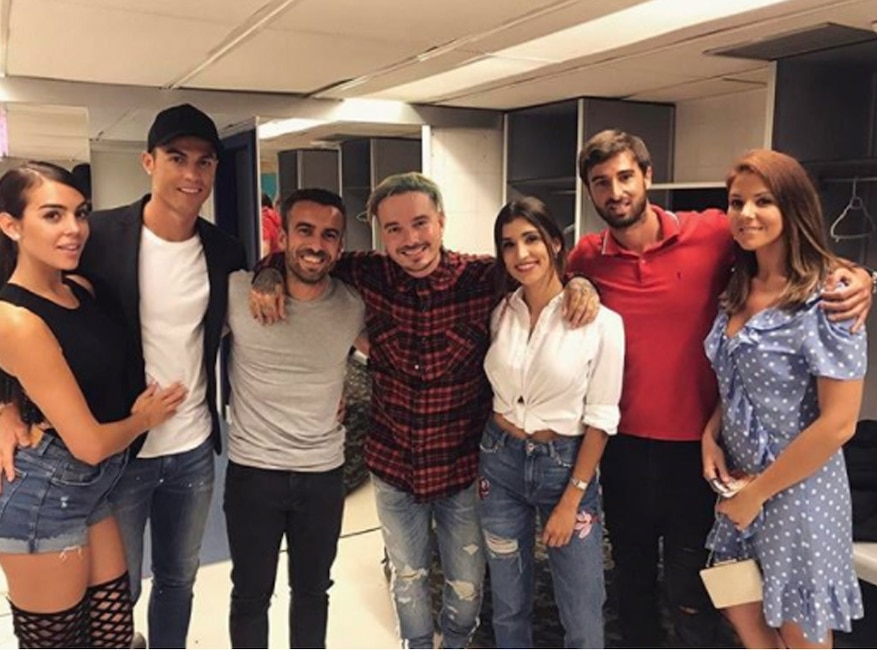 Instagram
Concert night

The couple and friends enjoyed a night out at J Balvin's concert. 
Stay pop cultured with E! News weekdays at 12PM, 7PM & 11PM