Comedy Central has announced its intentions to continue its original programming push.
The network has signed up Lucy Robinson to head its London-based programming team in the new role of 'VP, Original Programming'.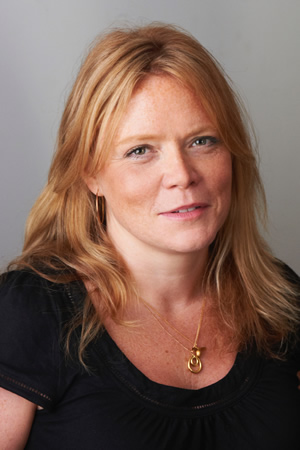 The Producer and Executive Producer has a long list of credits to her name, from The 11 O'Clock Show to BBC Three sitcom Pramface and the hit comedy thriller The Wrong Mans.
Robinson will now oversee all original programme commissions out of the UK as the brand "looks to further diversify its British comedy offering, with a brief ranging across non-scripted comedy, entertainment formats, animation, local versions of Comedy Central's U.S. hits and scripted comedy".
The network also announced today that Louise Holmes has been promoted to 'General Manager for Comedy Central UK, Northern and Eastern Europe', taking on responsibility for the brand across 33 European countries.
Comedy Central's current original slate includes Joel & Nish Vs The World, Russell Howard & Mum: Road Trip, Stand Up Central, The Chris Ramsey Show and Your Face Or Mine, with new formats including Roast Battle UK and the sitcom Wasteman. The channel has also been experimenting with short-form online content, from sketch show Bad Snappers to Tom Rosenthal sitcom Absolutely Fine.
Lucy Robinson's primary focus will now be "developing new hit programmes for Comedy Central's TV channel in the UK, but with an international remit". She will also play a key role in adapting UK shows that may have wider appeal for international audiences and "have a direct line into the Comedy Central U.S. programming team, to facilitate the co-ordination of content between the domestic and international teams".
The company has engaged in international UK-based productions in recent years, in particular with the sitcoms I Live With Models and Brotherhood, both intended for broadcast internationally – except in North America.
Jill Offman from Comedy Central says: "Lucy has a strong, proven track record across all genres of comedy. Her experience with originating, executing and overseeing great shows means she is well equipped to help expand our comedy portfolio and we're delighted to have her on board. Louise has demonstrated time and time again her knack for spotting great British talent and shows which resonate with our audience – so we look forward to seeing what they will accomplish together!"
Robinson takes up her role with immediate effect and Comedy Central will announce new commissions in due course.
Share this page