Frazer Harrison/Getty Images
Watching Chris Evans in his new movie Gifted, one can't help to think of what he'll be like when he has his own kids.
In the Fox Searchlight film, the Captain America star plays a boat mechanic raising his six-year-old math prodigy niece (Mckenna Grace) when his overbearing mother (Sherlock's Lindsay Duncan) takes him to court to gain custody of the young child.
At one point, Evans breaks down in tears.
"Crying on cue is a tough thing to do, but I tell you what there is no better catalyst than this little nugget over here," Evans says as he looks at his 10-year-old co-star. "She is so good and so honest. Those tears start rolling, you would have to be pretty heartless to not get emotional."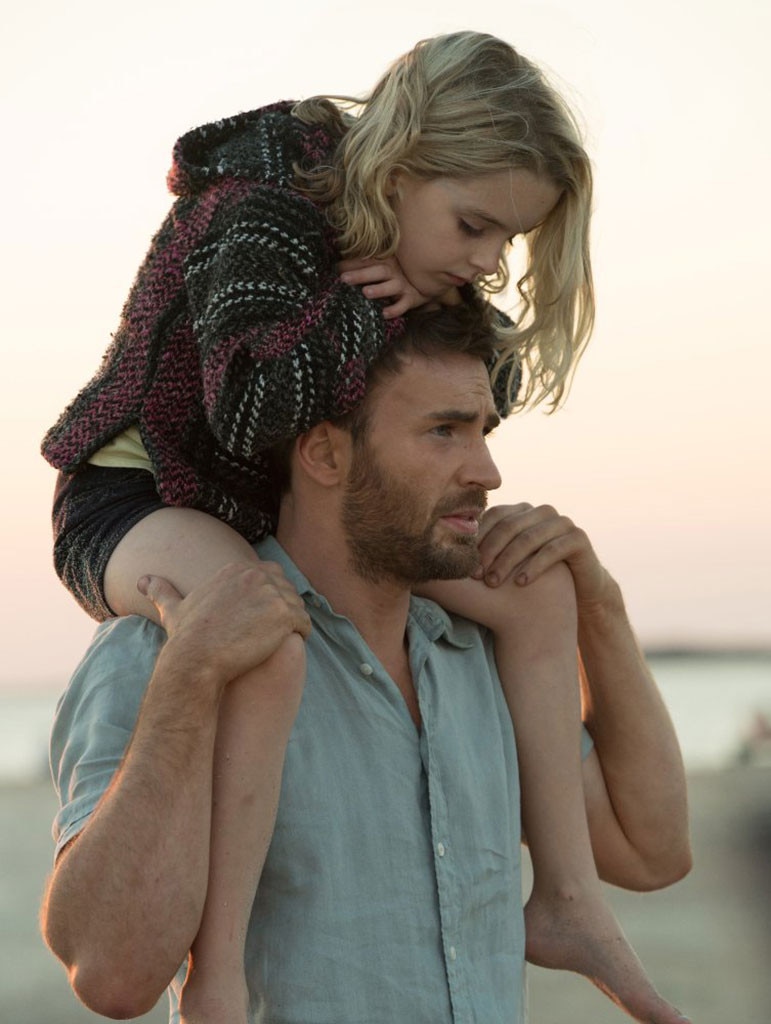 Fox Searchlight
Evans didn't have to look far to prepare for his role as a loving uncle. "I have a big family, a lot of little nieces and nephews, and cousins, and a lot of people in my life that I care about," he said.
In other words, he can't wait to be a father. "Chris does want to be a daddy someday," Evans, 35, said with smile.
At one point, McKenna slaps Evans several times as she breaks down in hysterics.
"That actually happened! I was actually smacking him. Nobody taught me how to fake slap him," McKenna said. "Like five minutes before we shot he scene, he was like, 'You are actually are going to smack me.'
Evans recalled, "She was a little hesitant, didn't want to hit [me], didn't want to make contact. I said, 'No, it's OK…Hit me, nail me."
Gifted is in theaters on April 12.
Directed by Marc Webb, the cast also includes Jenny Slate as McKenna's teacher and Octavia Spencer as Evans' neighbor.