Mehdi Taamallah/NurPhoto via Getty Images
Time is flying by for Céline Dion and her family! 
The legendary singer's 6-year-old twins, Nelson and Eddy Angélil, were all smiles as they enjoyed shopping in Paris on Monday afternoon. The adorable trio posed for a photograph along the City of Light's historic streets, and it's hard to believe how fast Céline's youngest boys have grown up. 
Nelson and Eddy kept it casual (and coordinating!) in graphic T-shirts, jeans and sneakers, while their proud mama looked glam as ever in a silk baseball-inspired ensemble and red stilettos. 
Dion, 49, is also mom to 16-year-old René-Charles Dion Angélil, the recording artist's eldest son with late husband René Angélil. Since losing him to cancer in January 2016, Celine has proven the show must go on—both personally and professionally—time and time again.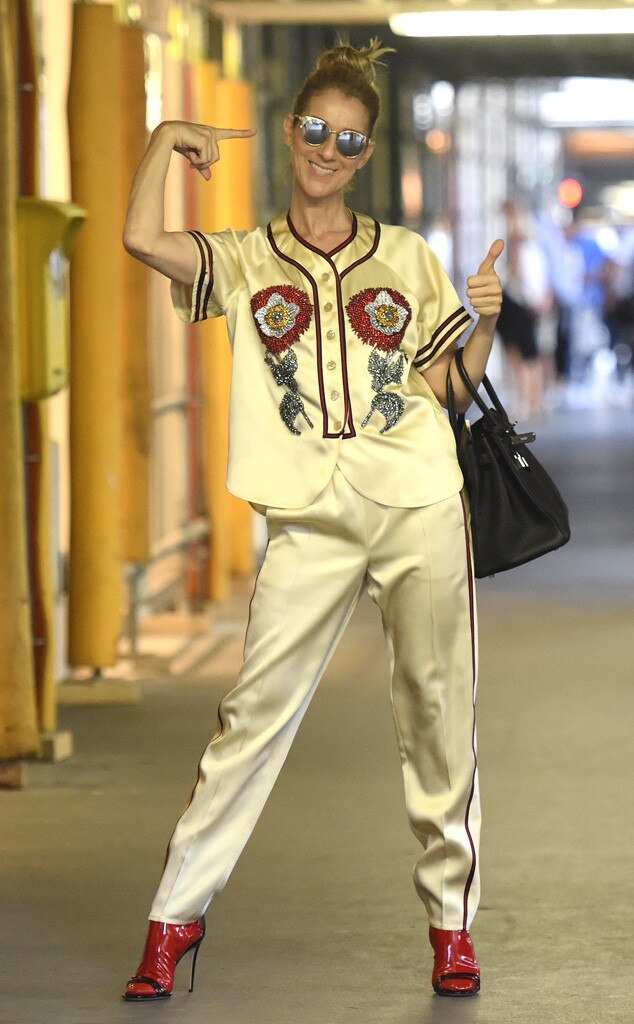 BACKGRID
"It's been a tough journey," she told E! News months after René's passing. "Like I say, many times, many people go through this, and you see your husband suffer for three years, and it's not what you want to see. So now I know he is well, and we live with him in a different way. And I see him through the eyes of my children every single day."
Céline brought the kids to Disneyland for Nelson and Eddy's sixth birthday celebration last October, where they enjoyed riding the attractions, trying sweet treats and posing for snapshots. 
And in an emotional interview with Good Morning America following her longtime partner's death, Dion recalled how she broke the heartbreaking news to her little boys. 
"Before I told them that their dad was not there, I talked about when we, everybody, gets sick. Then I said, 'Do you remember the movie Up?' It's one of our favorites. 'Oh,' they said, 'Yes, Ellie went up…' And I said, 'Well, yeah… You know, today Papa went up.'"
"The only thing I wanted is for them to say 'up,'" the singer reflected. "Up is a good thing. Up is uplifting."