Former One Direction singer Liam Payne teams up with former Disney star Bella Thorne in his new music video for "Bedroom Floor."
Thorne plays a girl caught in a relationship with a cheating partner, and Payne gives a voice to her feelings about the failing relationship. Last week on Twitter, Payne revealed, "I am her thoughts and what she's thinkin' about this guy that she's got a relationship with, which is a little bit broken. But it's very nice. I like the fact that it is empowering on the woman's side because it's not often that you see it from this angle."
Thorne's character gets more fiery as the video progresses, ending in a full red ensemble strutting away.
The actress joins the ranks of many famous celebrity music video cameos of the past. Check out her and other stars who have made memorable video pop-ups below:
Bella Thorne in Liam Payne's "Bedroom Floor"

The actress plays the romantic lead in Payne's video, where she throws her ex's clothes in the pool and struts away in all red, as only she could.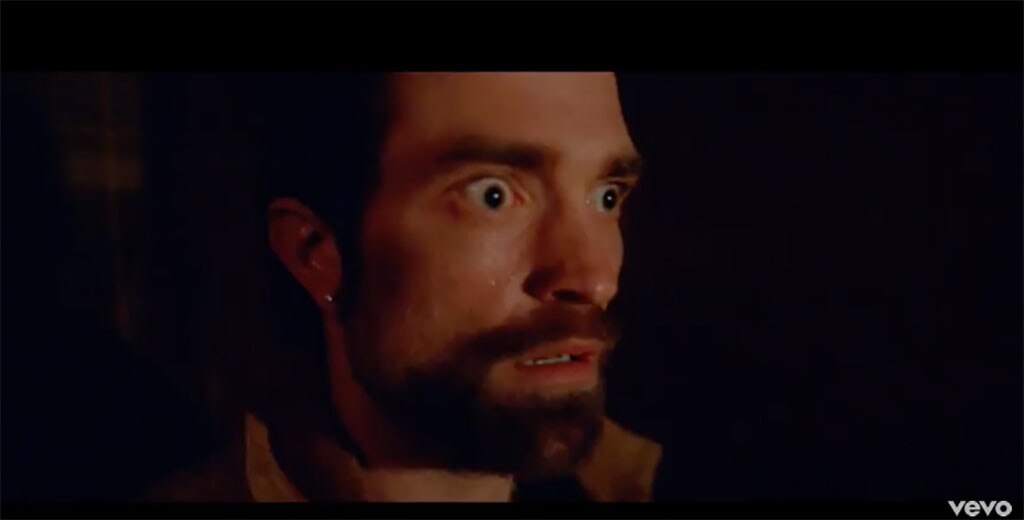 YouTube
Robert Pattinson in Oneohtrix Point Never's "The Pure and the Damned"

The Twilight star takes a spooky turn in his cameo for Oneohtrix Point Never's "The Pure and the Damned" video.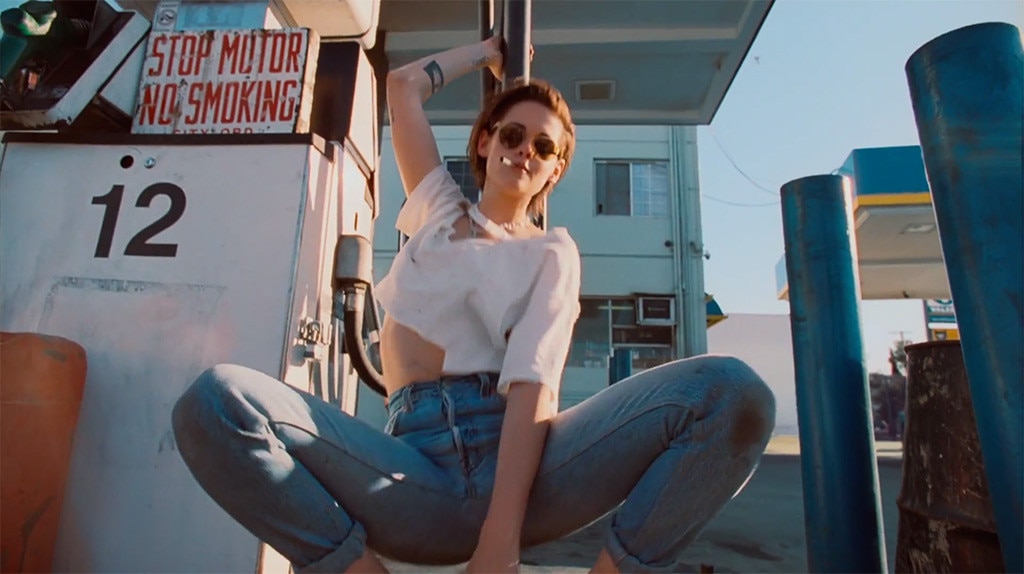 Vevo
Kristen Stewart in The Rolling Stones' "Ride 'Em on Down"

The actress goes on dangerous joyride (and even performs a sexy dance at a gas station) in the rock band's artsy video.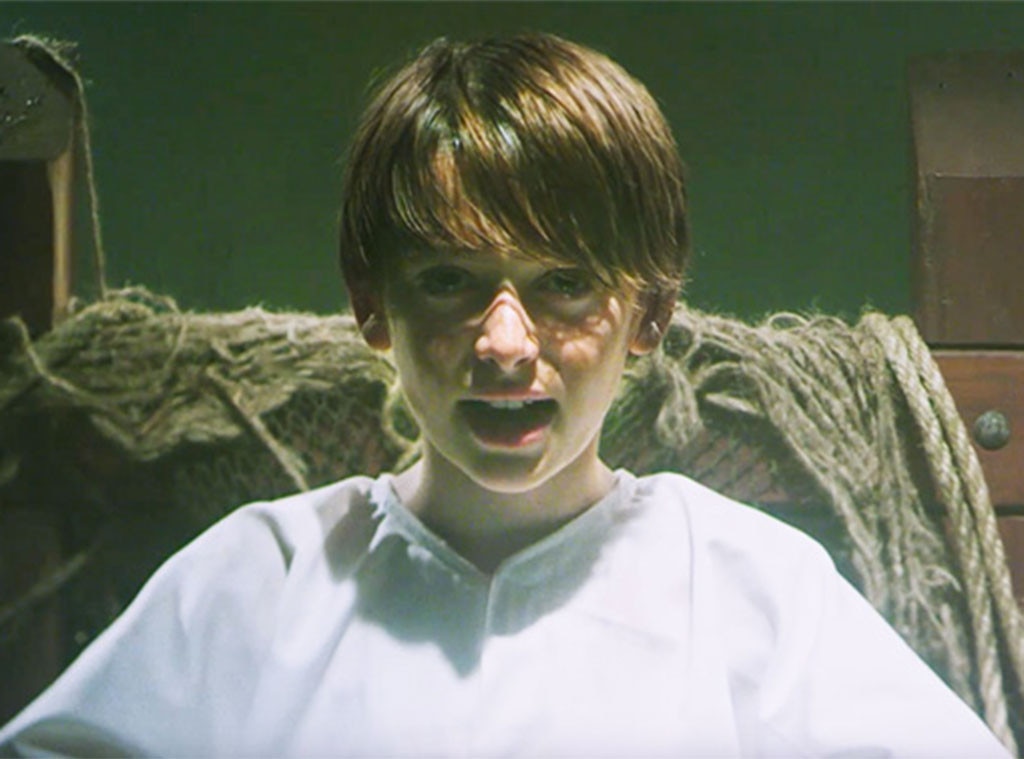 Youtube
Noah Schnapp in Panic! At The Disco's "LA Devotee"

11-year-old Schnapp of Stranger Things fame is tortured once again in the latest Panic! video. 
Joey Fatone in Fall Out Boy's "Irresistible" feat. Demi lovato

The former N*Sync member mocks himself as he plays a disgruntled toy store owner.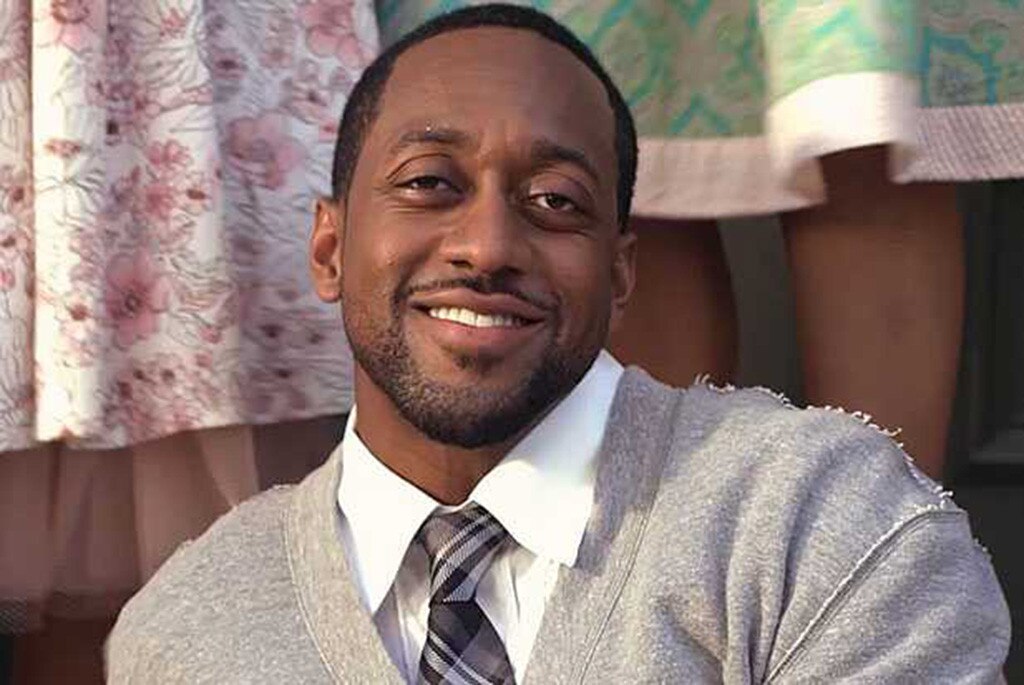 Jaleel White in CeeLo Green's "Cry Baby"

Steve Urkel got back into the business as he played CeeLo in CeeLo's own "Cry Baby."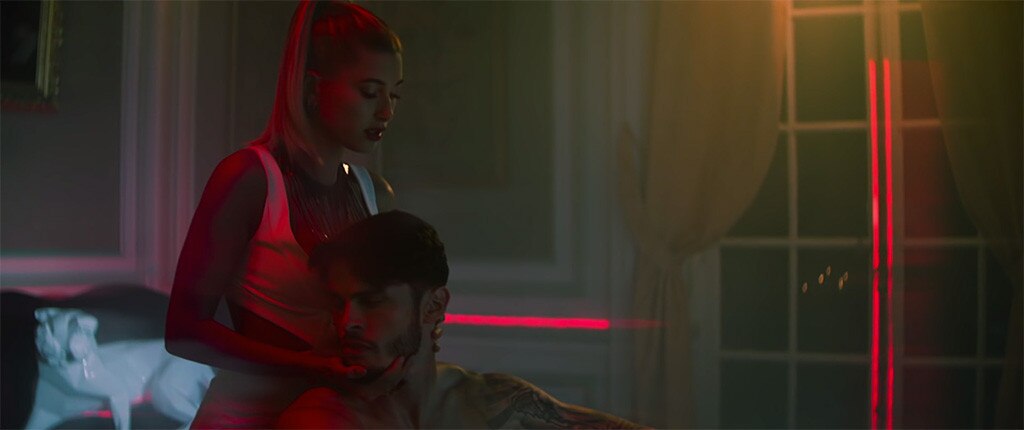 YouTube
Hailey Baldwin in Giabiconi' " Love to Love You Baby"

The model saunters into a room, silently shaves the singer's head, then leaves. Typical behavior!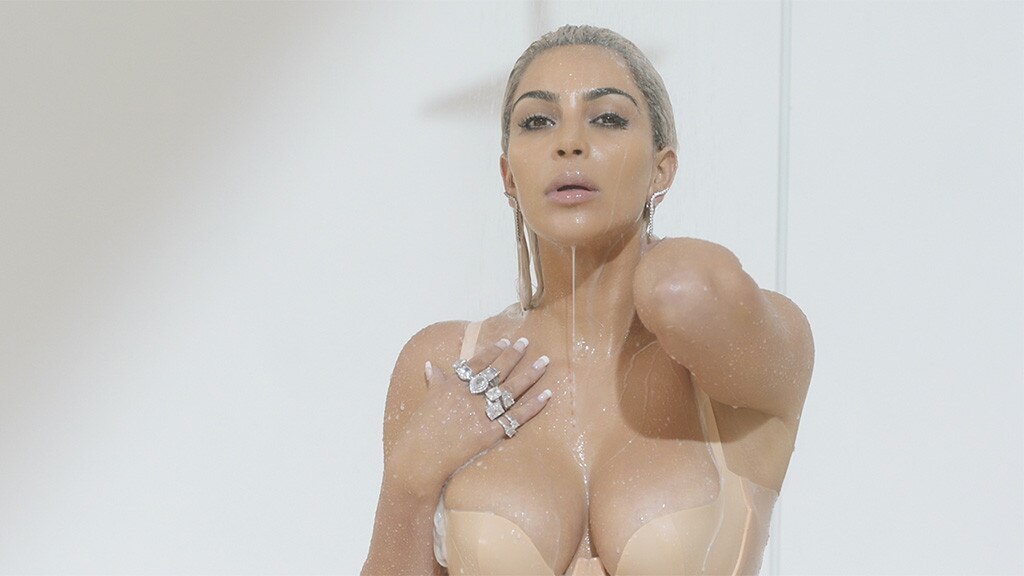 YouTube
Kim Kardashian in Fergie's "M.I.L.F. $"

The E! reality star joins Alessandra Ambrosio, Ciara, Chrissy Teigen, Amber Valletta and more for the female-empowerment anthem.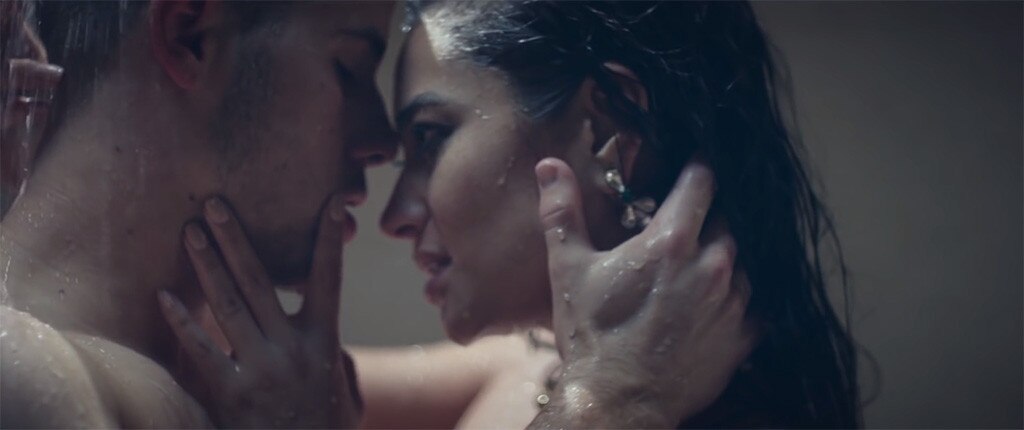 YouTube
Shay Mitchell in Nick Jonas' "Under Know"

Has shower sex ever been hotter?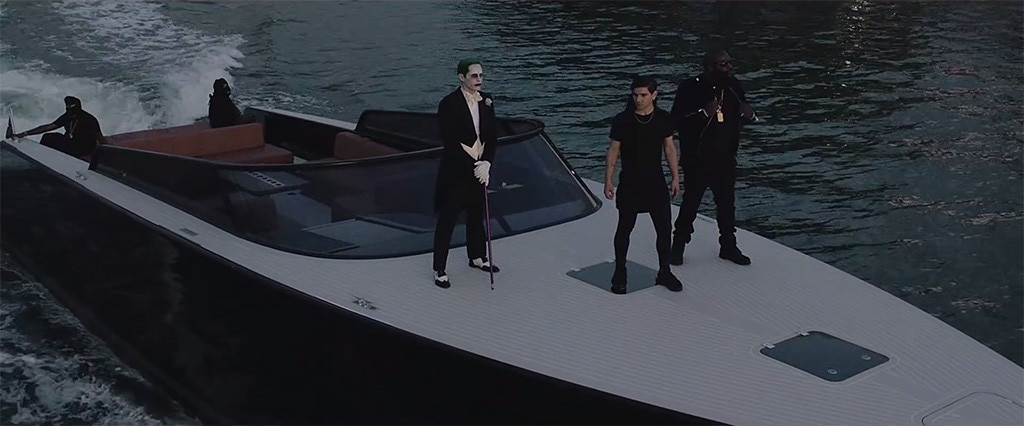 YouTube
Jared Leto in Skrillex & Rick Ross' "Purple Lamborghini"

Leto reprises his role as The Joker in the Suicide Squad soundtrack's lead single.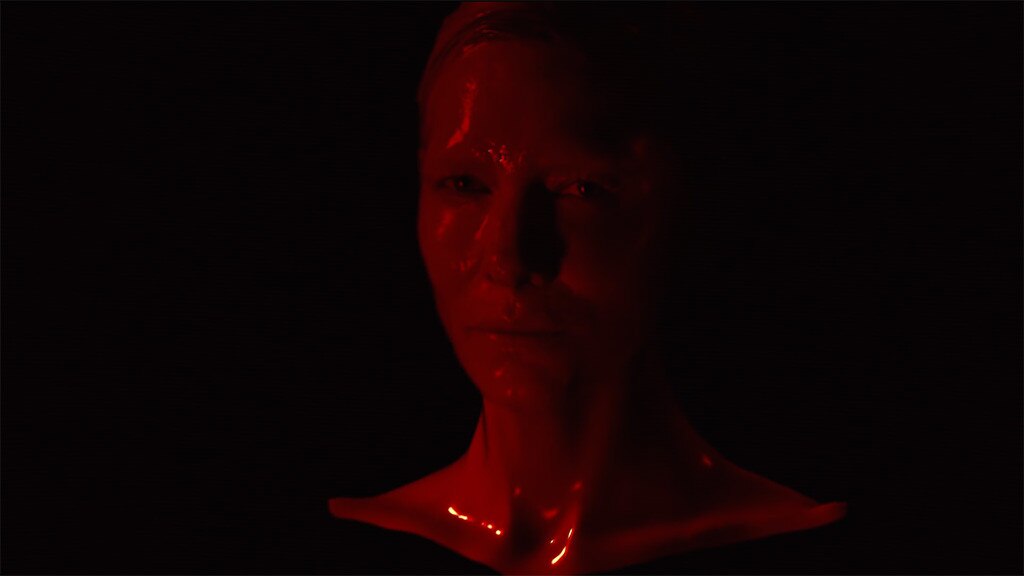 YouTube
Cate Blanchett in Massive Attack & Hope Sandoval's "The Spoils"

The Academy Award winner goes through multiple transformations in the artsy audiovisual.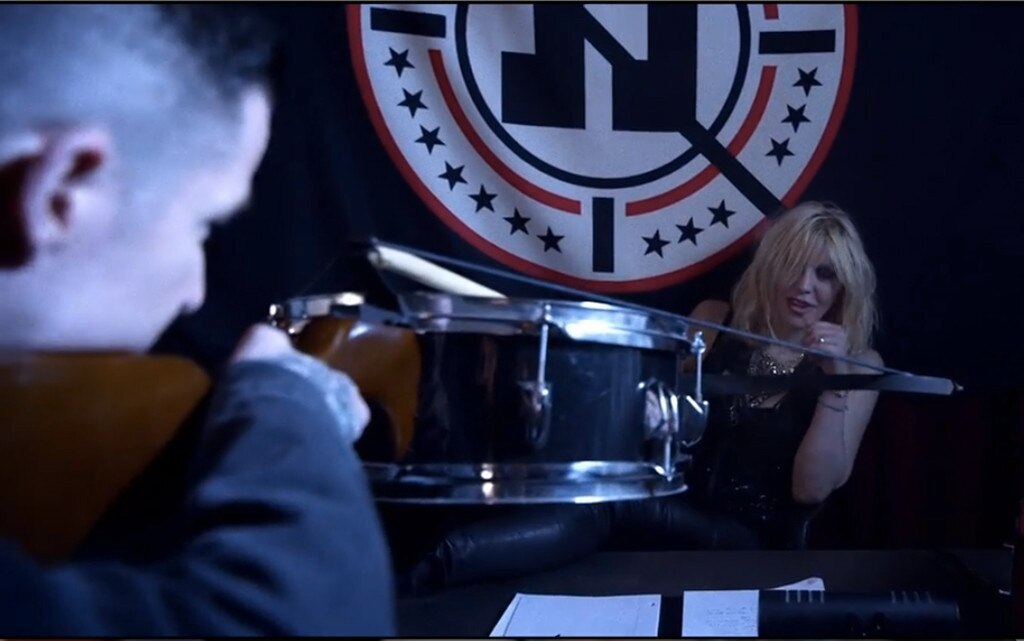 Courtney Love in Fall Out Boy's "Rat a Tat"

The rocker plays a very vocal anarchist in this Fall Out Boy video, which she also sings in.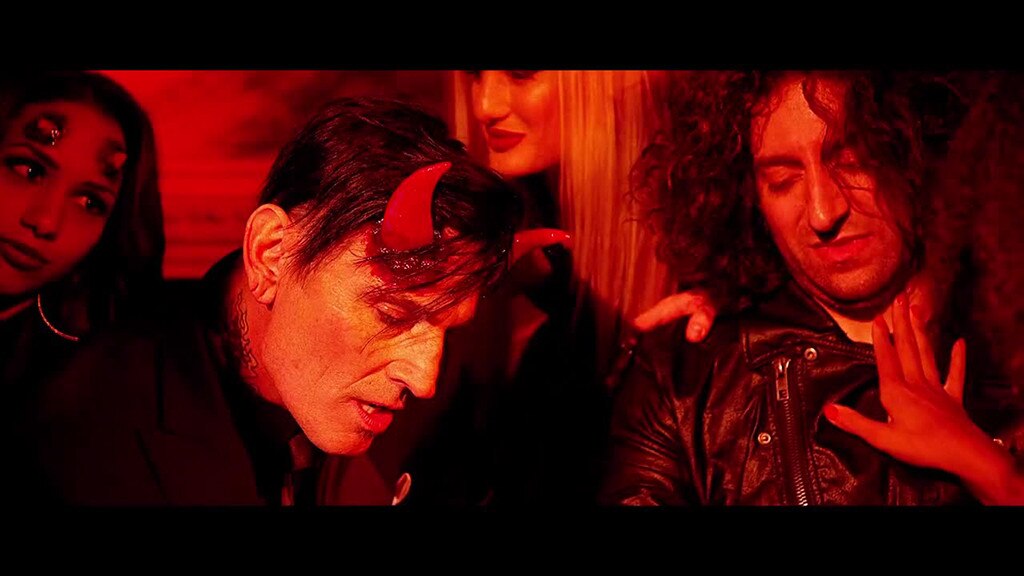 Tommy Lee in Fall Out Boy's "Death Valley"

The Mötley Crüe drummer played the devil in this Fall Out Boy video.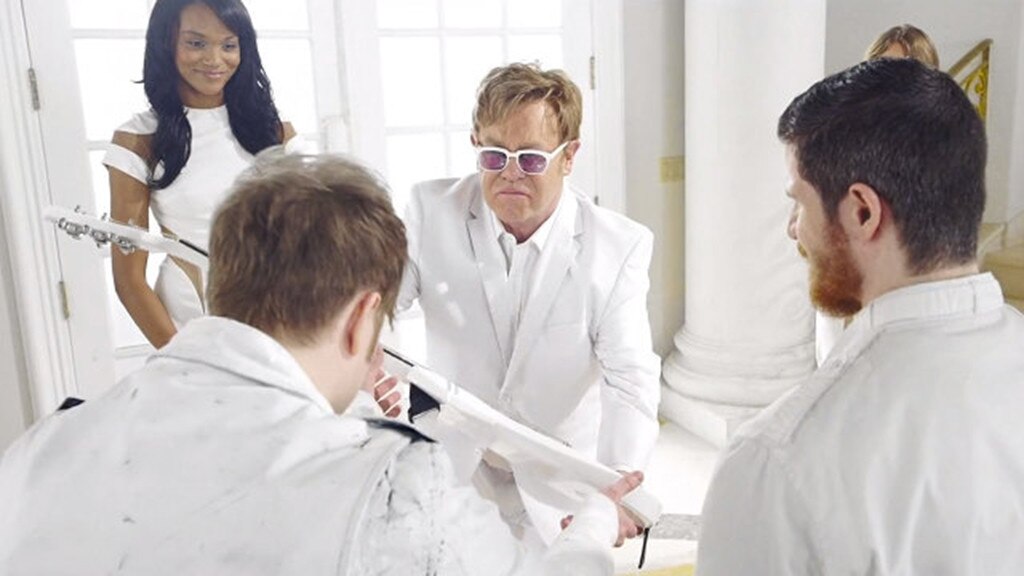 Elton John in Fall Out Boy's "Save Rock and Roll"

The piano man plays God himself.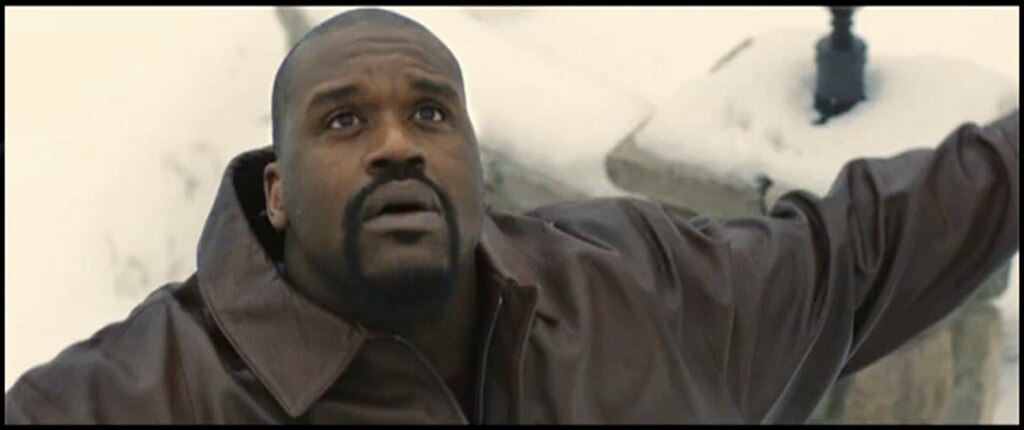 Shaquille O'Neal in Owl City's "Vanilla Twilight"

The former basketball star turned into an actor in the video for this Owl City tune.

YouTube
Ashley Graham in DNCE's "Toothbrush"

Lead singer Joe Jonas locks lips with the supermodel, who plays his love interest.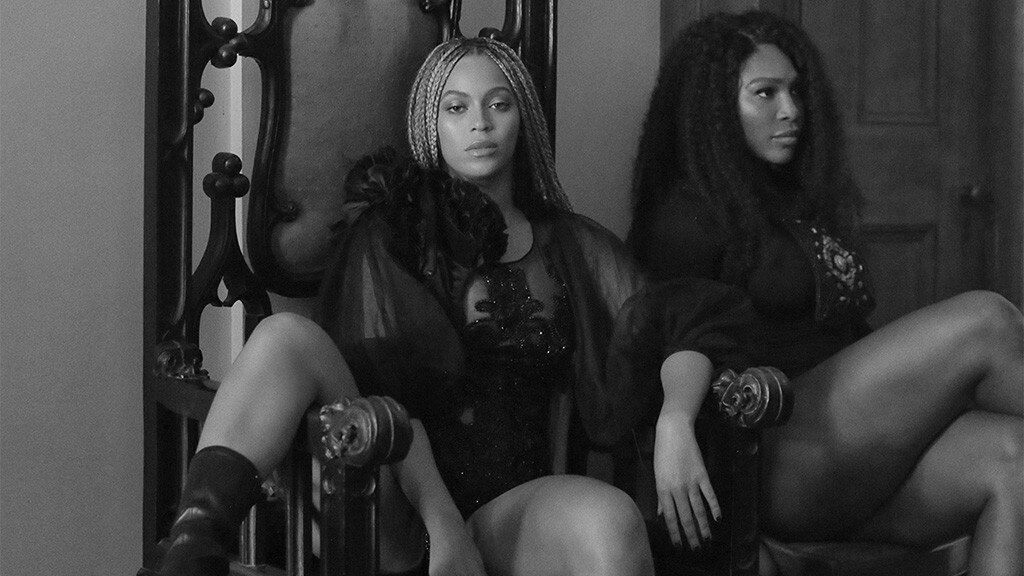 YouTube
Serena Williams in Beyoncé's "Sorry"

She's not "Becky with the good hair," but the tennis pro proves she can twerk with the best of 'em.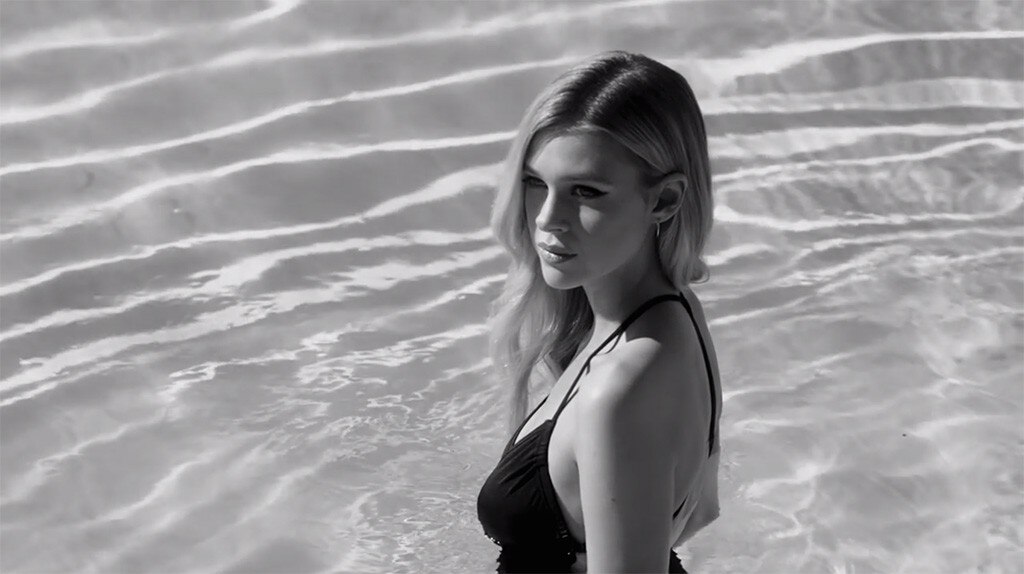 YouTube
Nicola Peltz in Zayn Malik's "iT's YoU"

Malik can't let his ex go. After seeing Peltz at a cocktail party with another man, the pensive singer stares through a window as she drives away.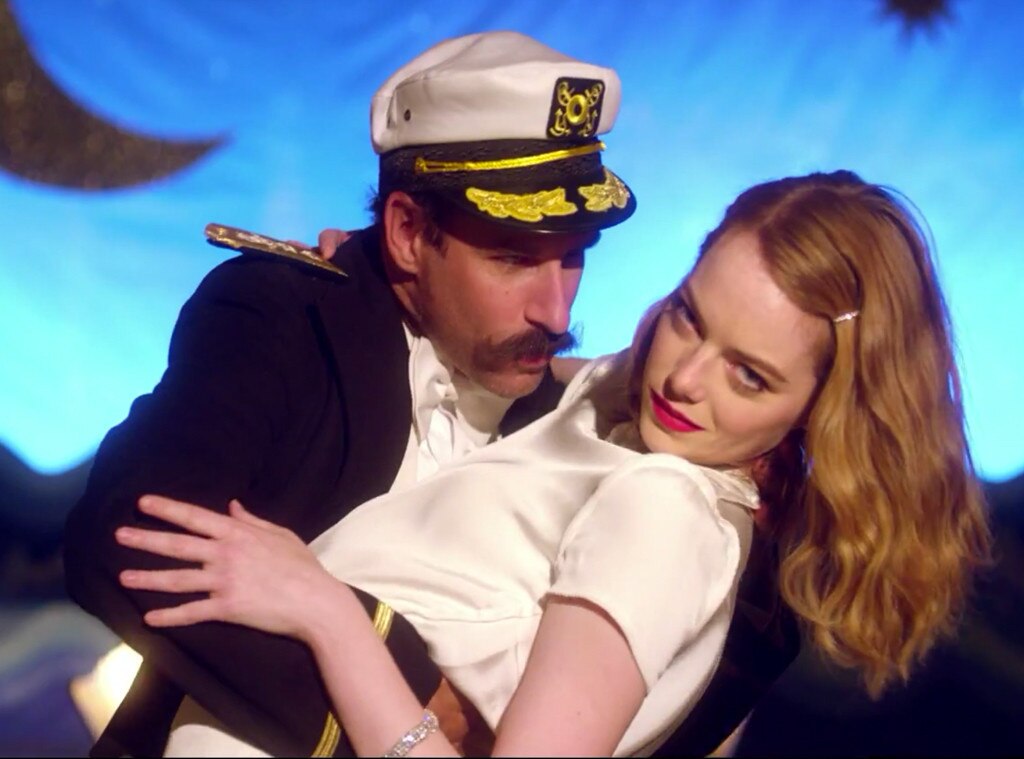 YouTube
Emma Stone in Will Butler's "Anna"

What doesn't she do in this clip? The actress dances, licks a man's face, stuffs her mouth with money and so much more.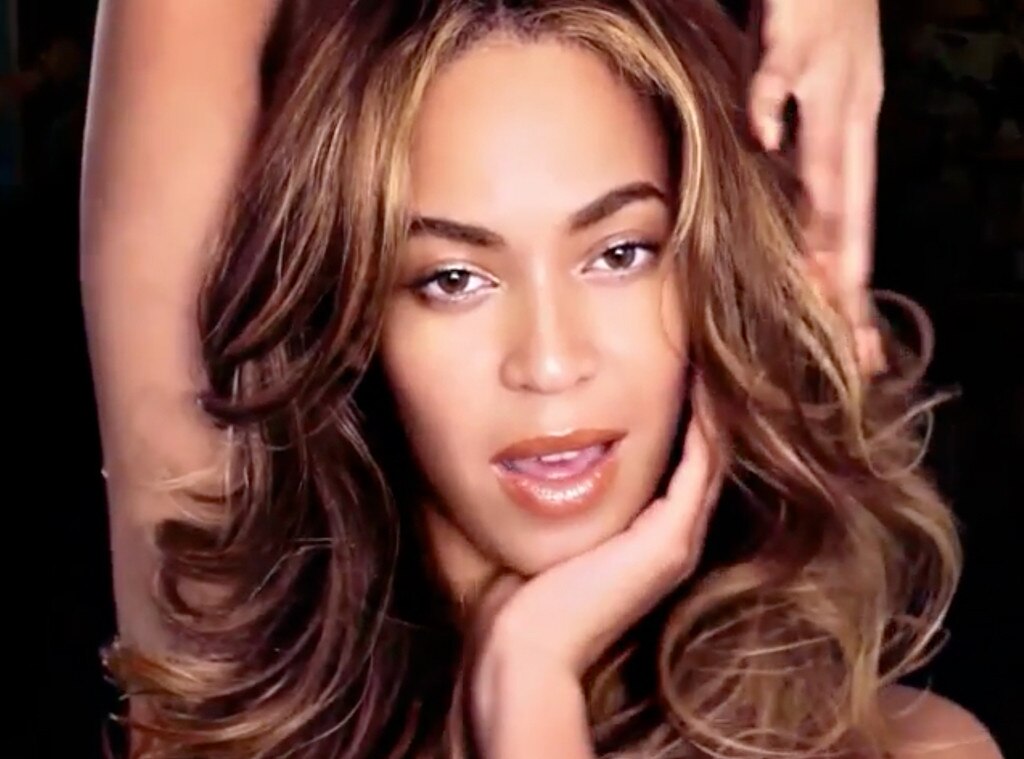 Beyoncé in Madonna's "Bitch I'm Madonna"

Looking flawless! Queen Bey herself makes an appearance in the star-studded video, which features celebs like Kanye West, Katy Perry and more.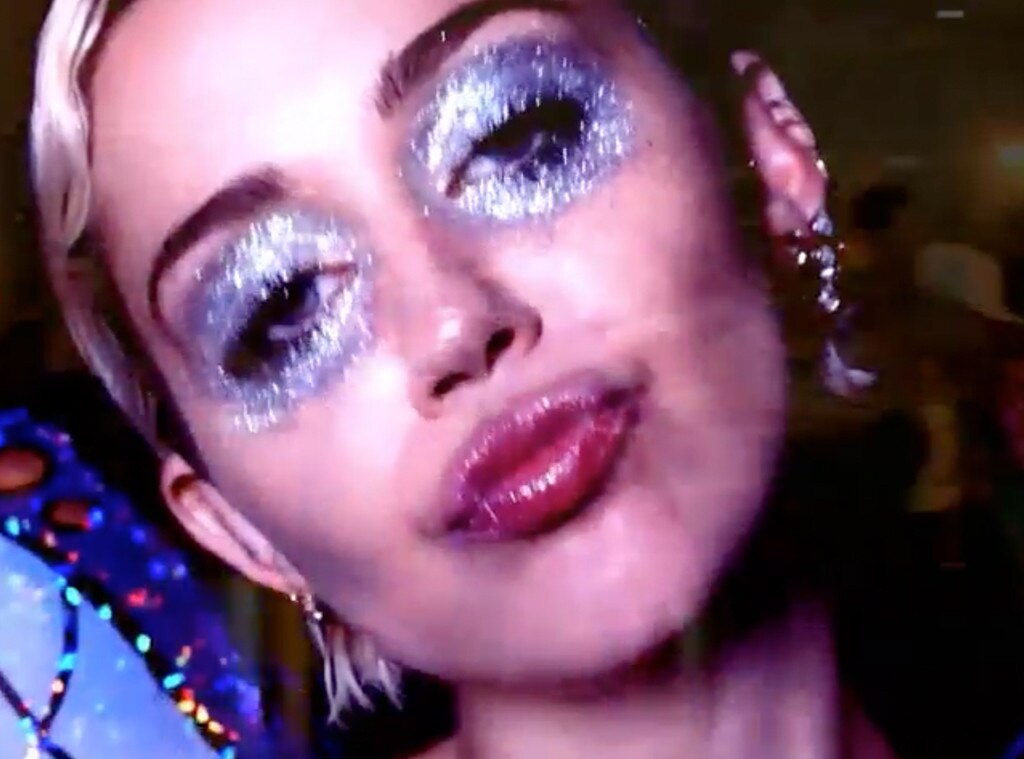 Miley Cyrus in Madonna's "Bitch I'm Madonna"

The "We Can't Stop" singer is covered with silver glitter and ready to party with the Queen of Pop.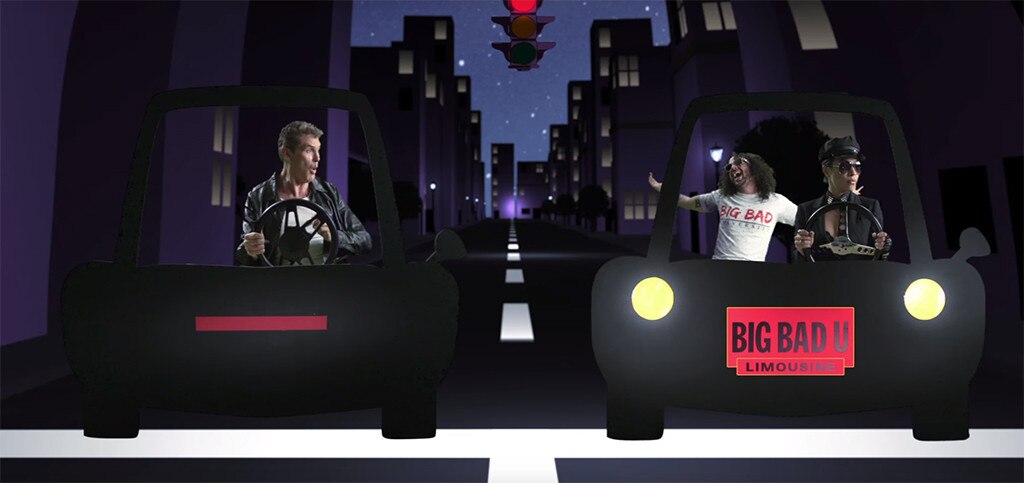 David Hasselhoff in LMFAO's "Sorry for Party Rocking"

The Hoff makes a brief cameo in the video for this LMFAO classic.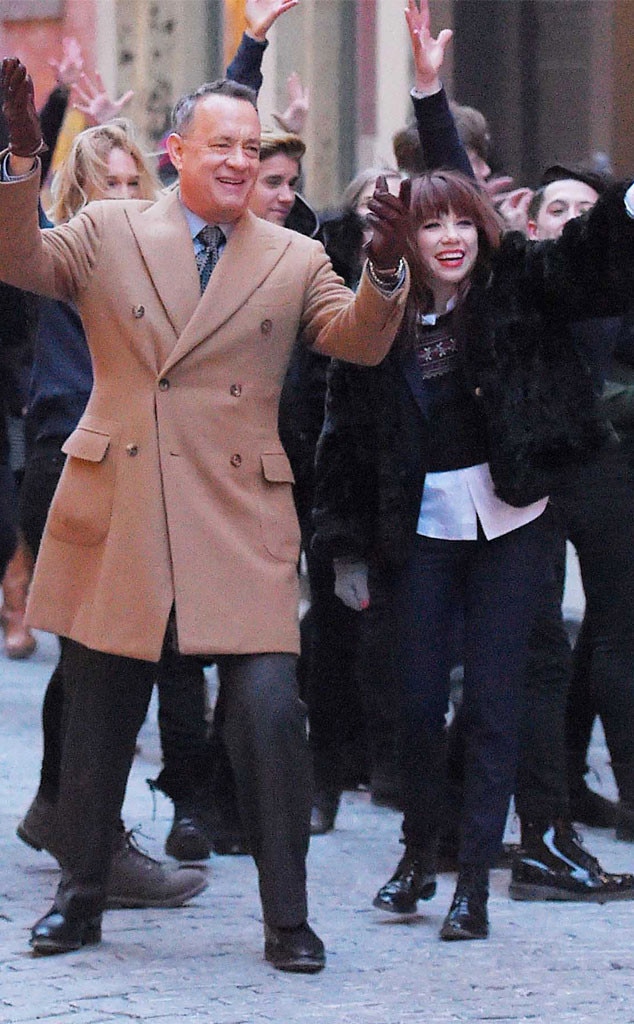 Josiah Kamau/BuzzFoto via Getty Images
Tom Hanks in Carly Rae Jepsen's "I Really Like You"

The actor made more than a camero—he is the star of the clip, which was filmed in New York City and also features Justin Bieber.
Spencer Pratt in Fall Out Boy's "I Don't Care"

The former The Hills star was one of Fall Out Boy's many celebrity cameos in their music video for "I Don't Care."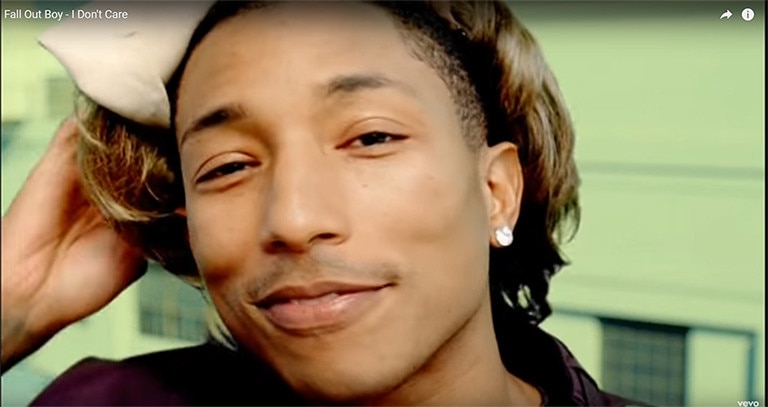 Pharrell Williams in Fall Out Boy's "I Don't Care"

A second celeb cameo in "I Don't Care" was former The Voice coach, Pharrell Williams.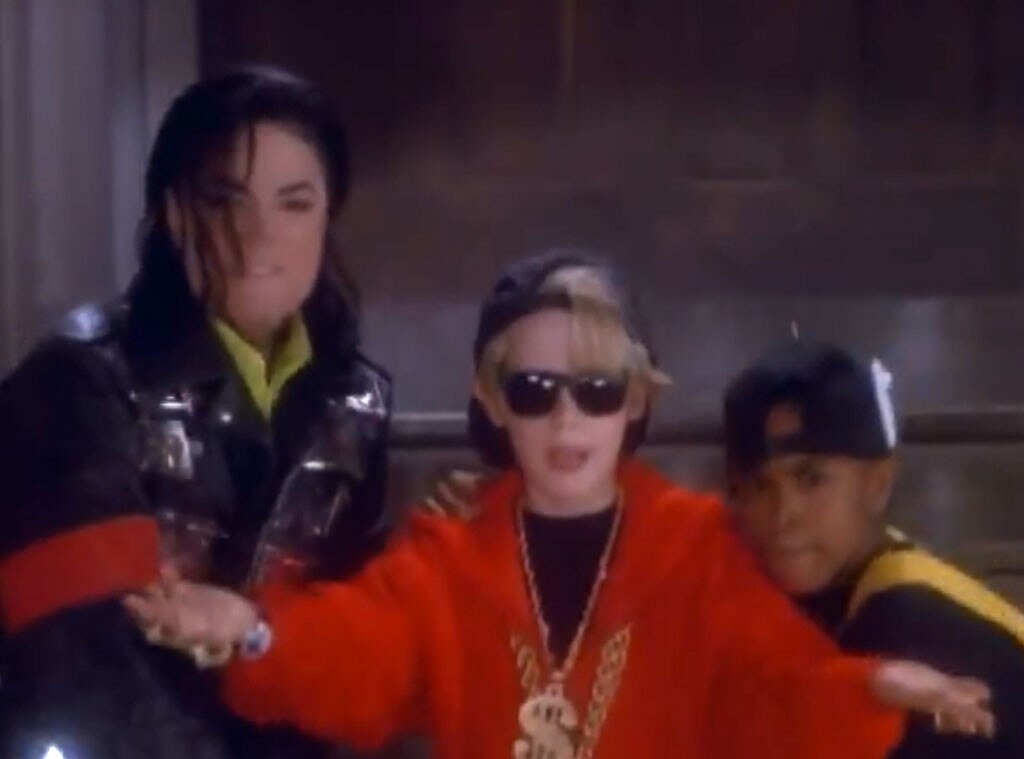 Macaulay Culkin in Michael Jackson's "Black or White"

In 1991, the Home Alone star made a cameo in the King of Pop's video, which promoted diversity and acceptance.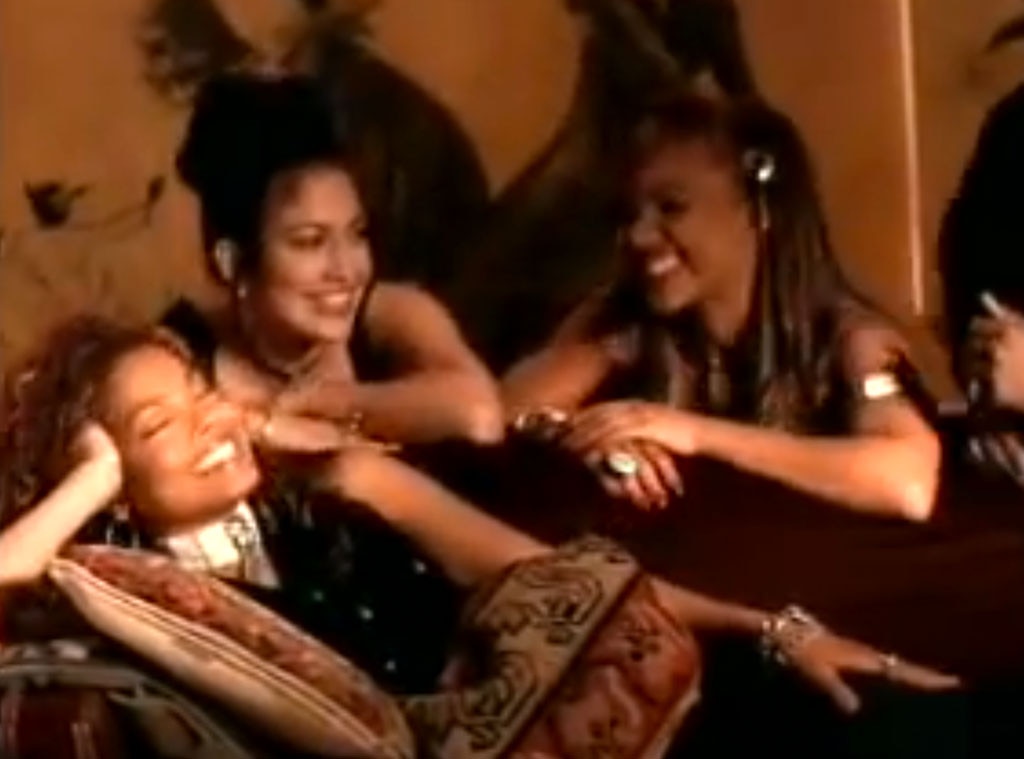 Jennifer Lopez in Janet Jackson's "That's the Way Love Goes"

Before J.Lo became an A-lister, she was found in this pop song's video in 1993. Thank you Ms. Jackson for introducing the world to the amazing Jenny from the block!
Liv Tyler in Aerosmith's "Crazy"

Here's a father-daughter cameo! Tyler's then teenage daughter appears in this 1994 video all about being wild and having fun!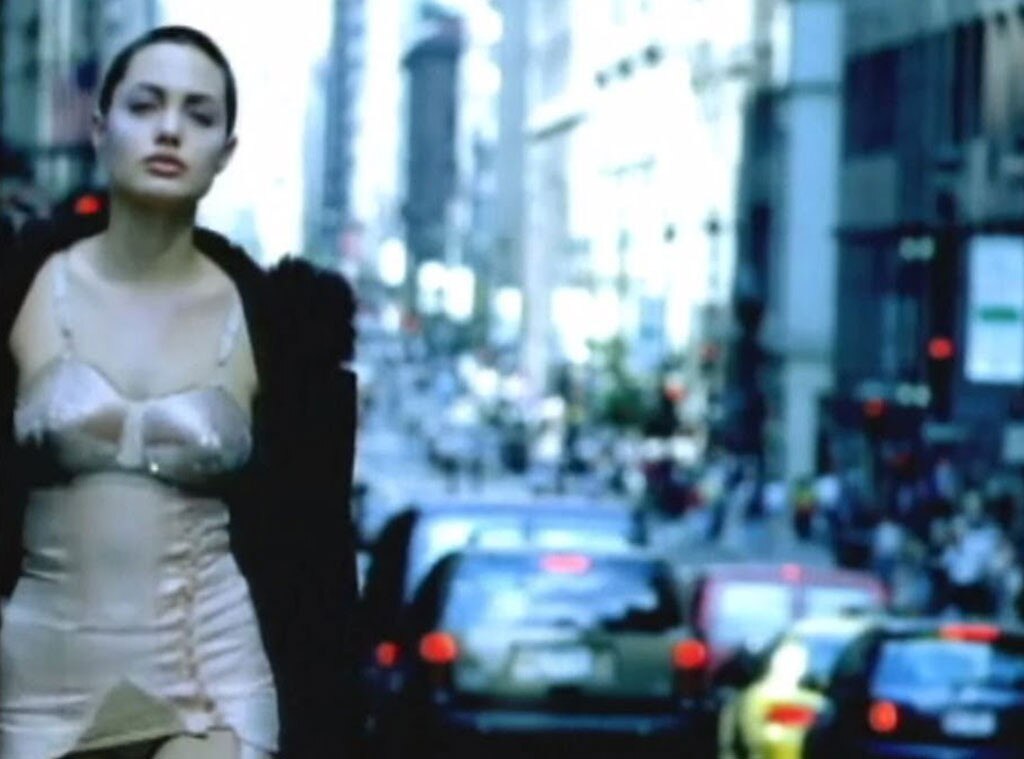 Angelina Jolie in The Rolling Stones "Anybody Seen My Baby"

Just picture Jolie as a stripper running away from Mick Jagger and you've got this 1997 music video pretty much summed up.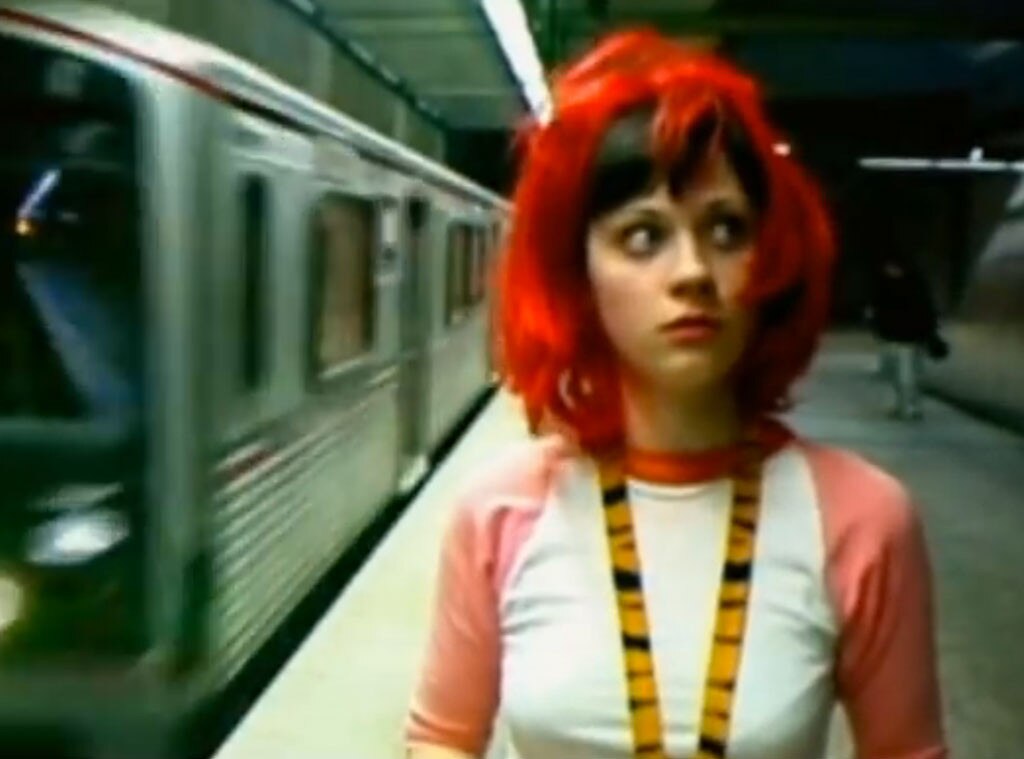 Zooey Deschanel in The Offspring's "She's Got Issues"

This 1998 video shows the New Girl star as she goes through a normal workday.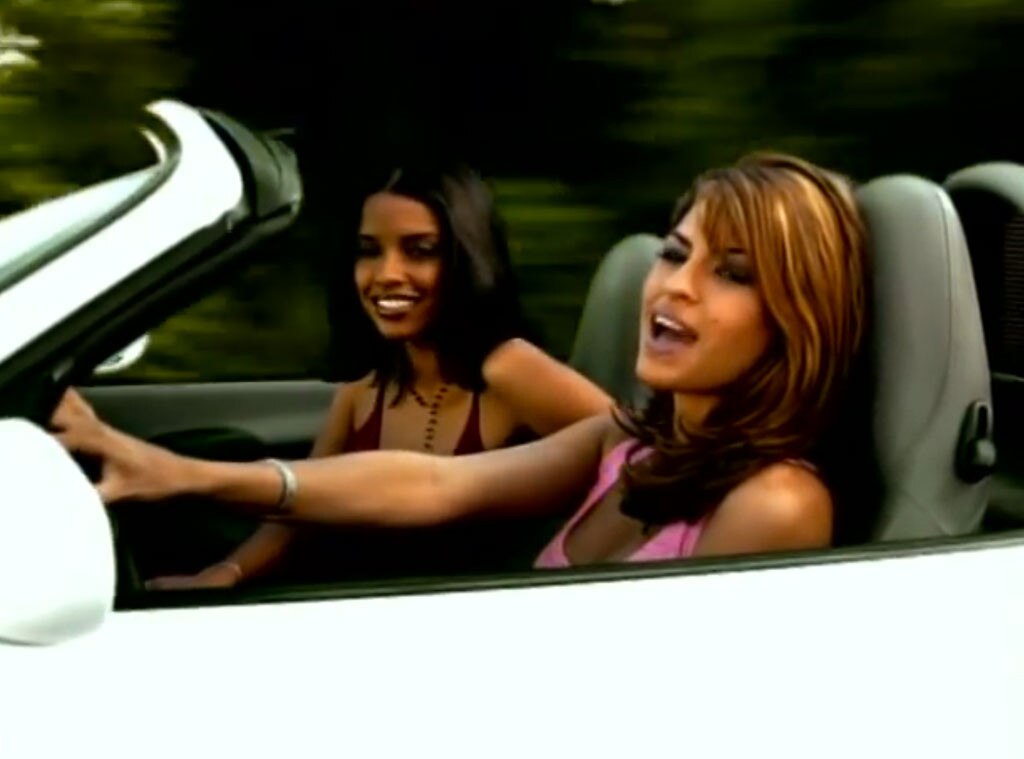 Eva Mendes in Will Smith's "Miami"

Before acting in Hitch together, Mendes made a cameo in Smith's 1998 song. She drives a convertible while her hair whips in the wind, looking like the typical bombshell that she is.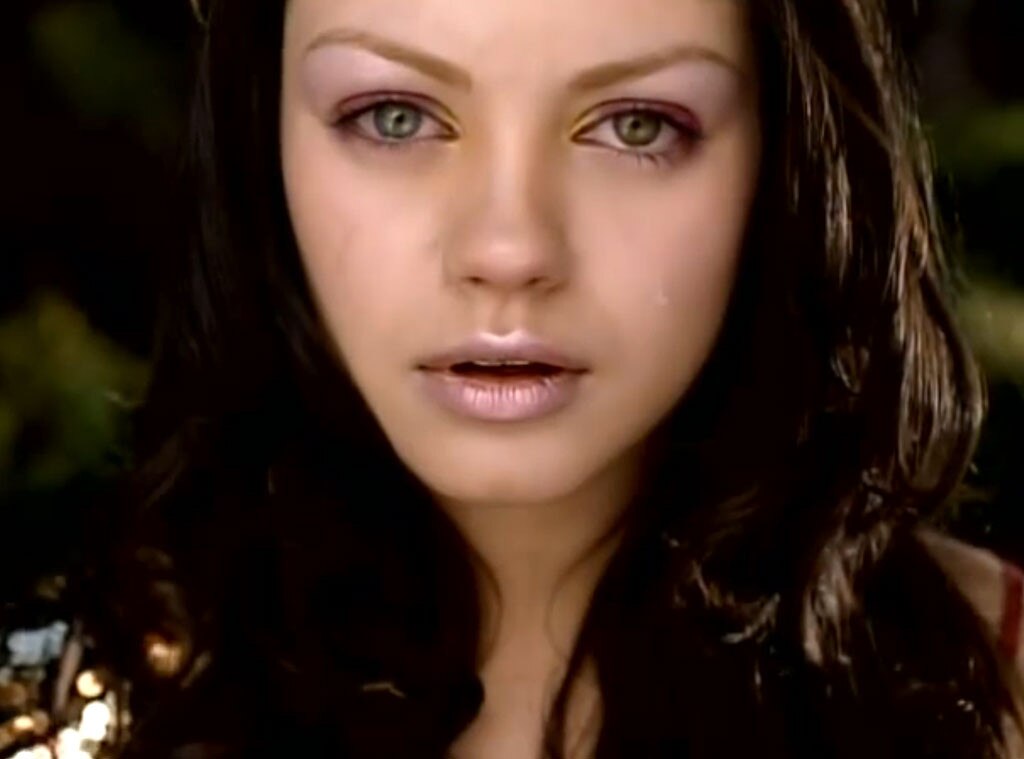 Mila Kunis in Aerosmith's "Jaded"

The song features the band playing in the lobby of the Los Angeles theater in 2000 with flashes of the That '70s Show star mixed in.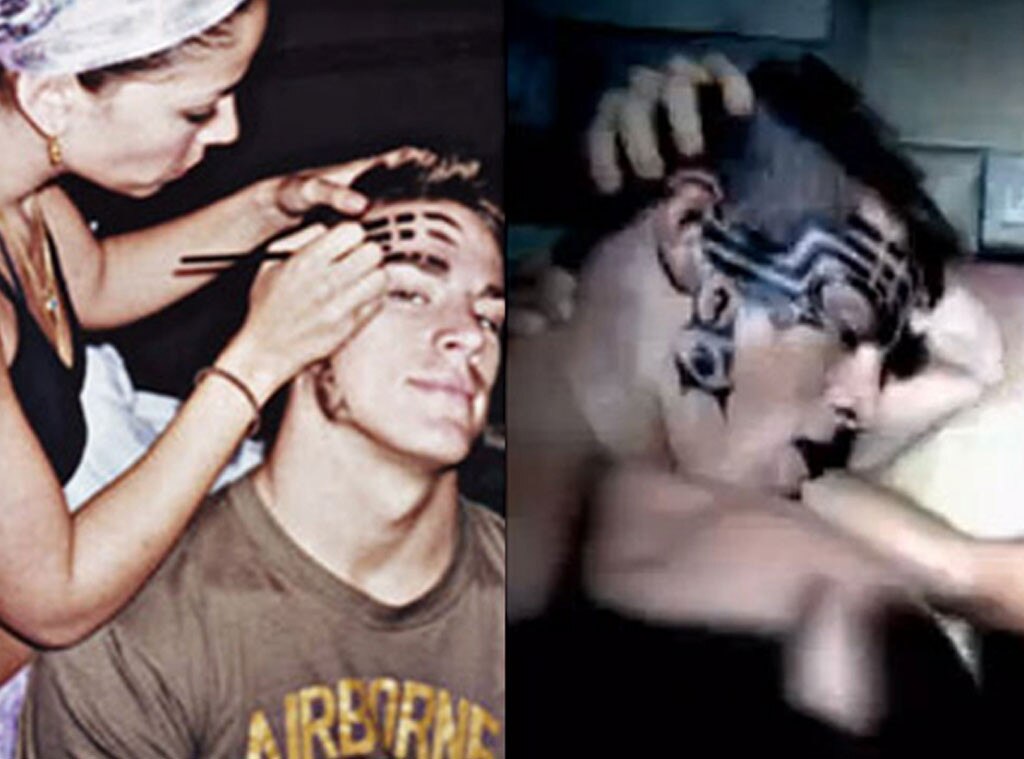 Channing Tatum in Ricky Martin's "She Bangs"

Tatum was apparently always super hot as he shows up in Martin's popular music video in 2000, it was the Magic Mike actors first dancing job as well!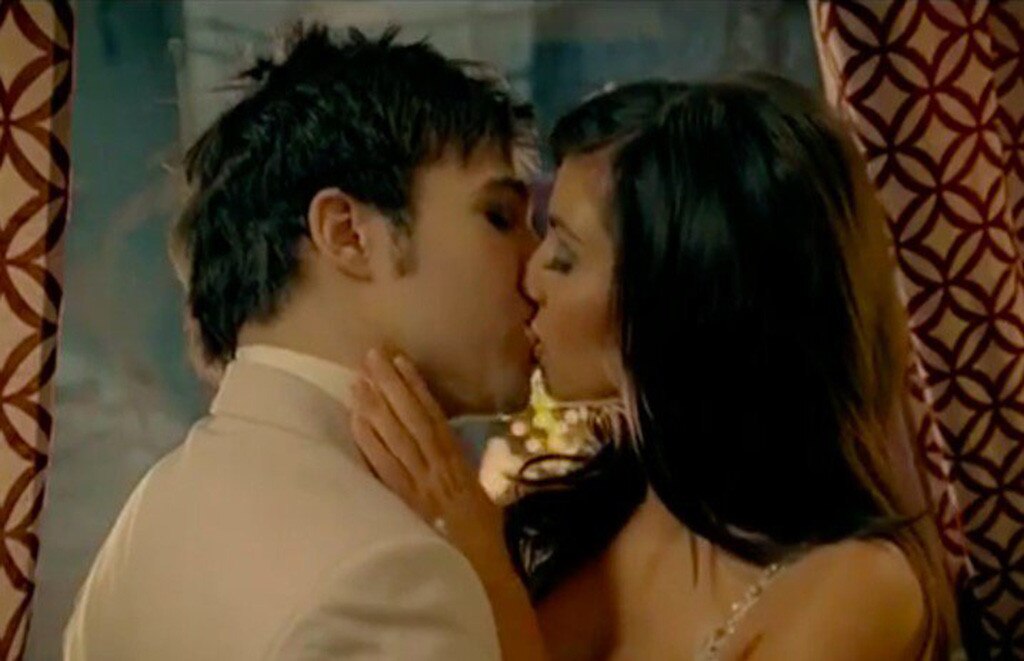 Kim Kardashian-West in Fall Out Boy's "Thnks Fr Th Mmrs"

Back before Kim was the star of her own reality show, the mogul played Pete Wentz's love interest in Fall Out Boy's "Thnks Fr Th Mmrs" video.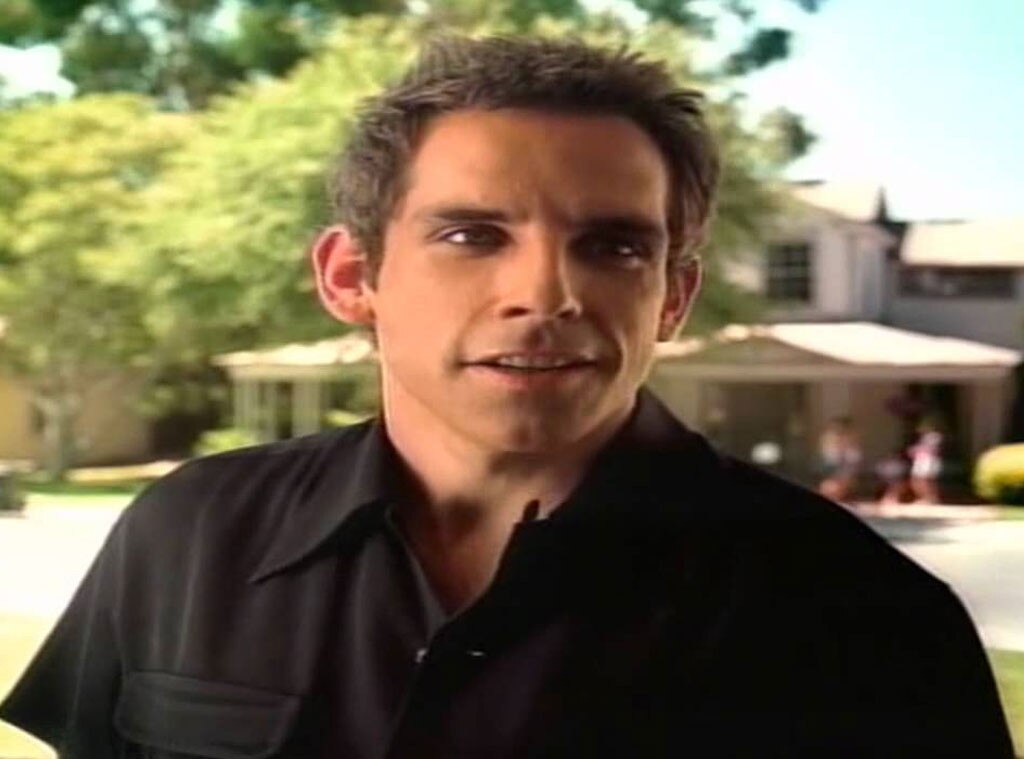 Ben Stiller in P. Diddy's "Bad Boy for Life"

Stiller isn't the only celebrity showing up in this video released in 2001. Actor Richard Dunn, rappers Ice Cube and Snoop Dogg, boxer Mike Tyson and basketball players Shaquille O'Neal and Baron Davis also cameo. Talk about a famous cast!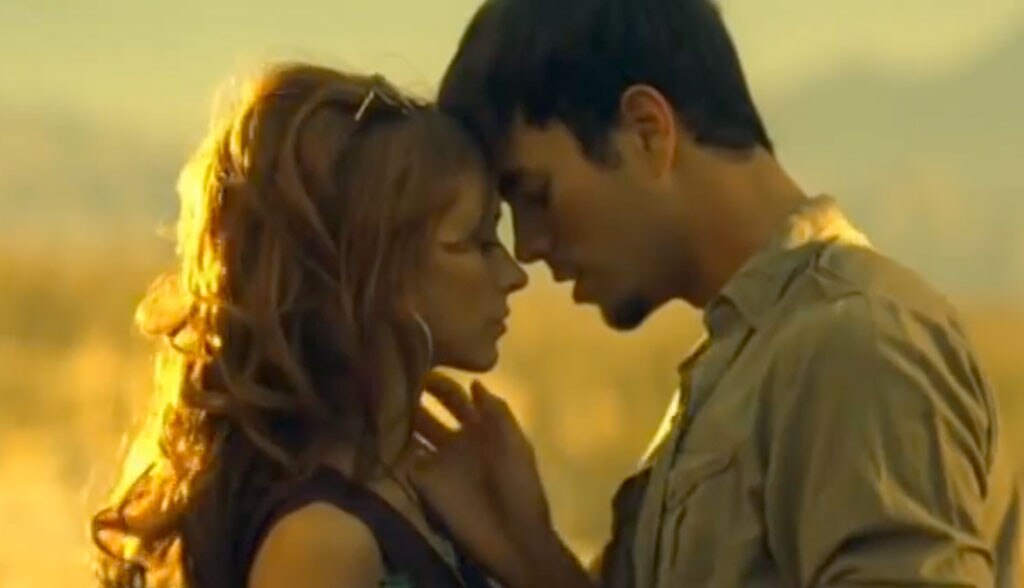 Jennifer Love Hewitt in Enrique Iglesias' "Hero"

Iglesias plays an honorable criminal hunted by his enemies in this 2001 song, with the Criminal Minds actress playing his leading lady.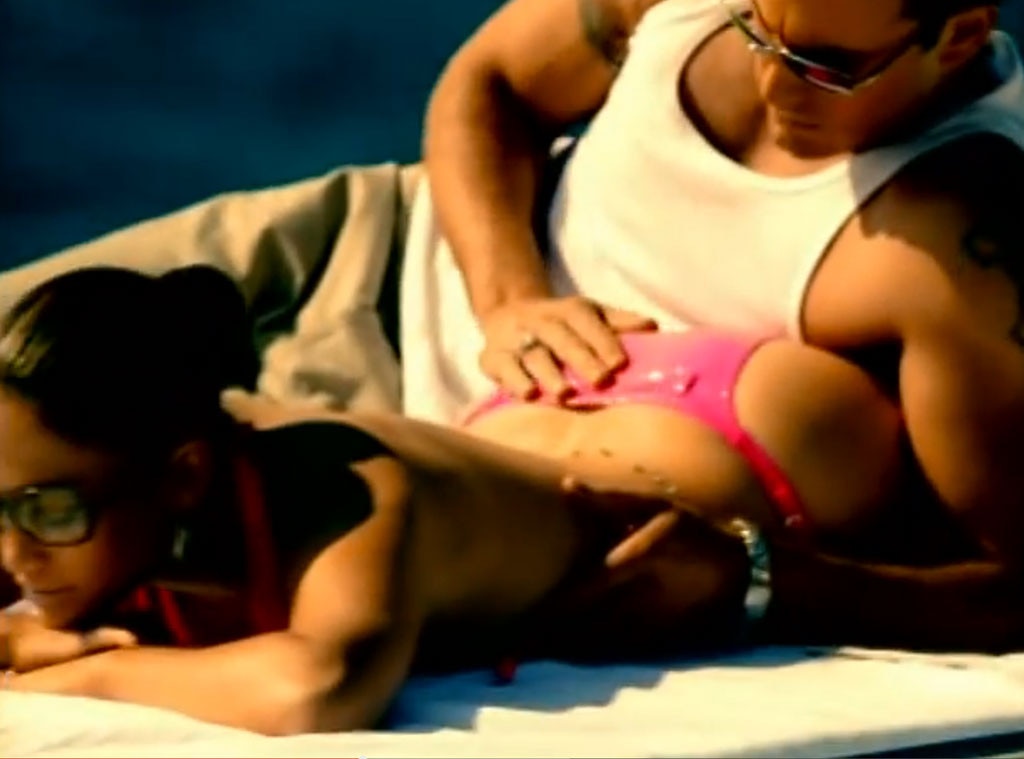 Ben Affleck in J.Lo's "Jenny from the Block"

I'm still, I'm still Jenny from the block! And we're still reeling over this former power couple with Affleck appearing in J.Lo's hit back when they were still dating in 2001.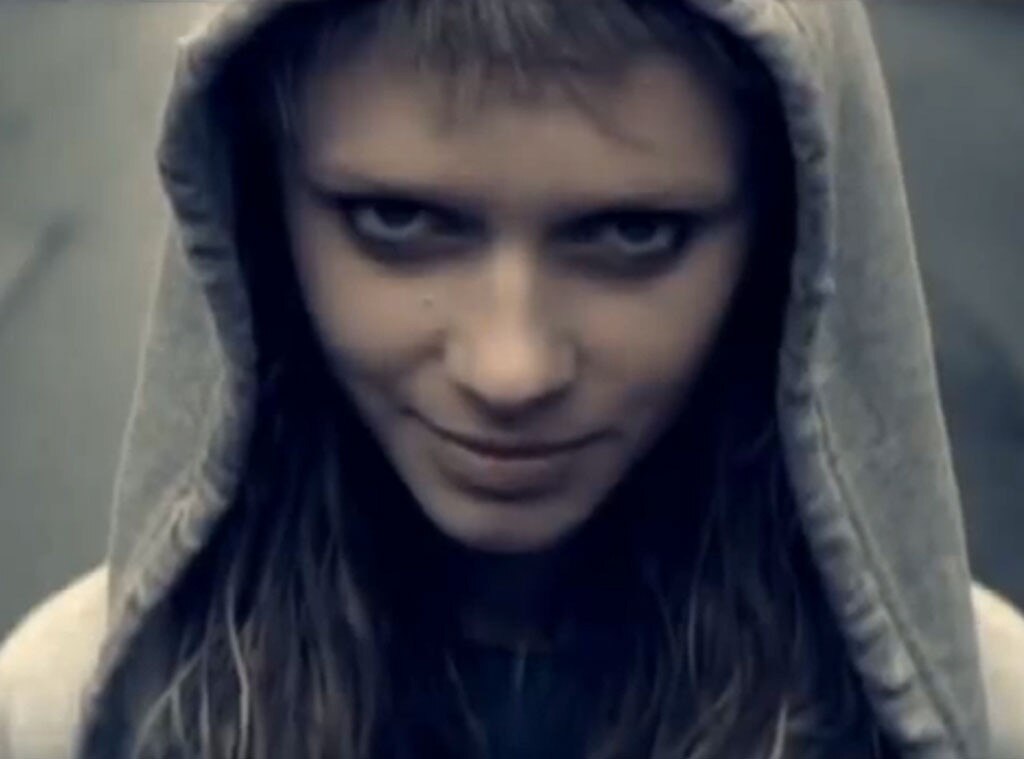 Mischa Barton in Incubus' "Warning"

In 2001, Barton appeared in the band's music video. She has also been in music videos with Enrique Iglesias and James Blunt.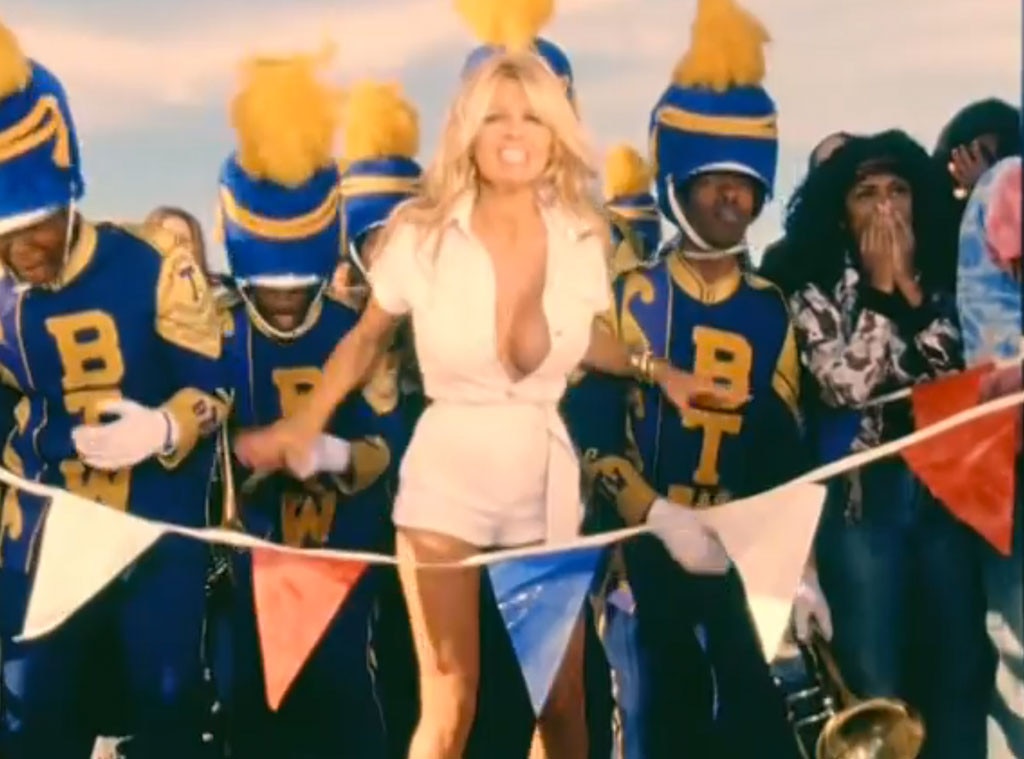 Pamela Anderson in Kanye West's "Touch the Sky"

West portrays daredevil Evel Kanyevel in this $1 million music video featuring the Baywatch babe. The 2006 video is the 25th most expensive music video.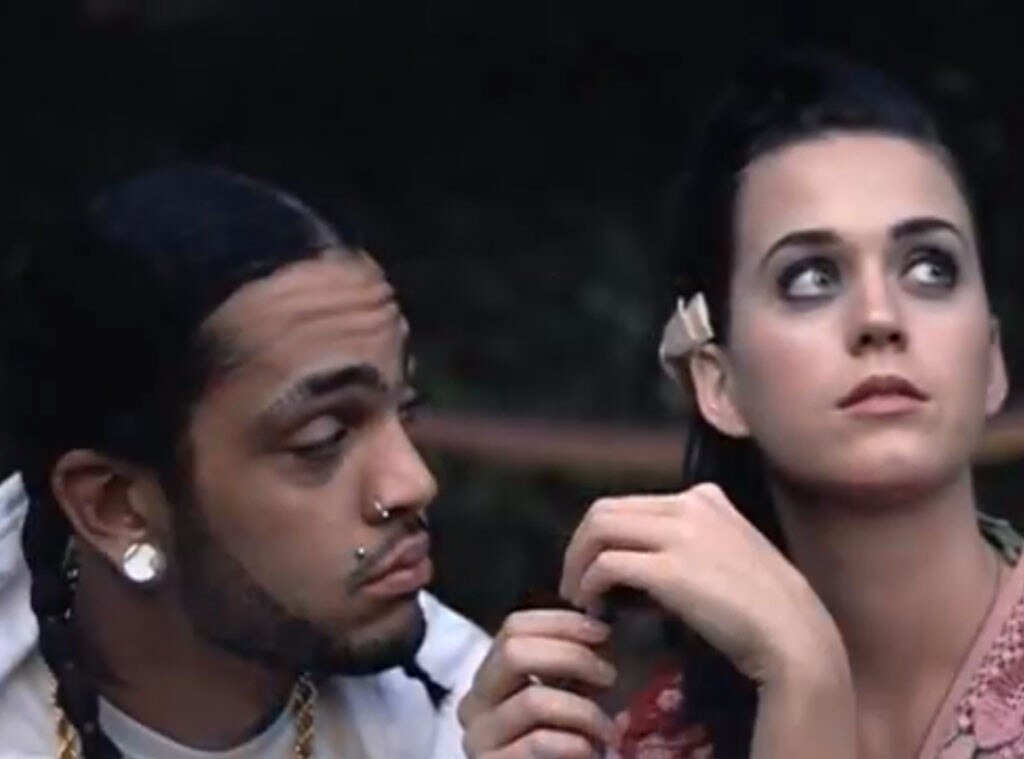 Katy Perry in the Gym Class Heroes "Cupid's Chokehold"

Perry was dating Travie McCoy, lead vocalist for the group, at the time when she appeared in this 2006 music video.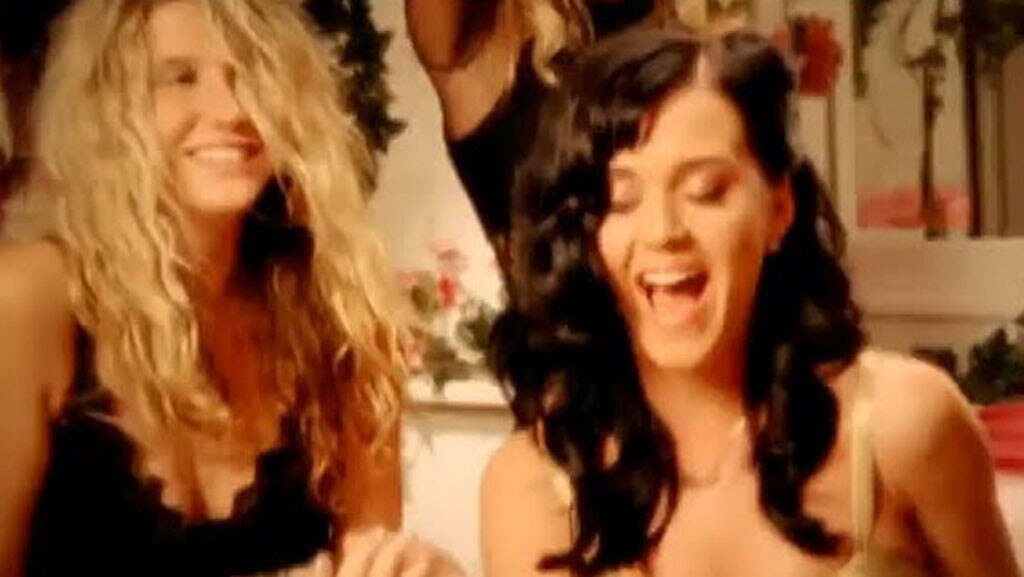 Kesha in Katy Perry's "I Kissed a Girl"

Kesha was always a party girl as she made an appearance in the "Dark Horse" singer's 2008 music video.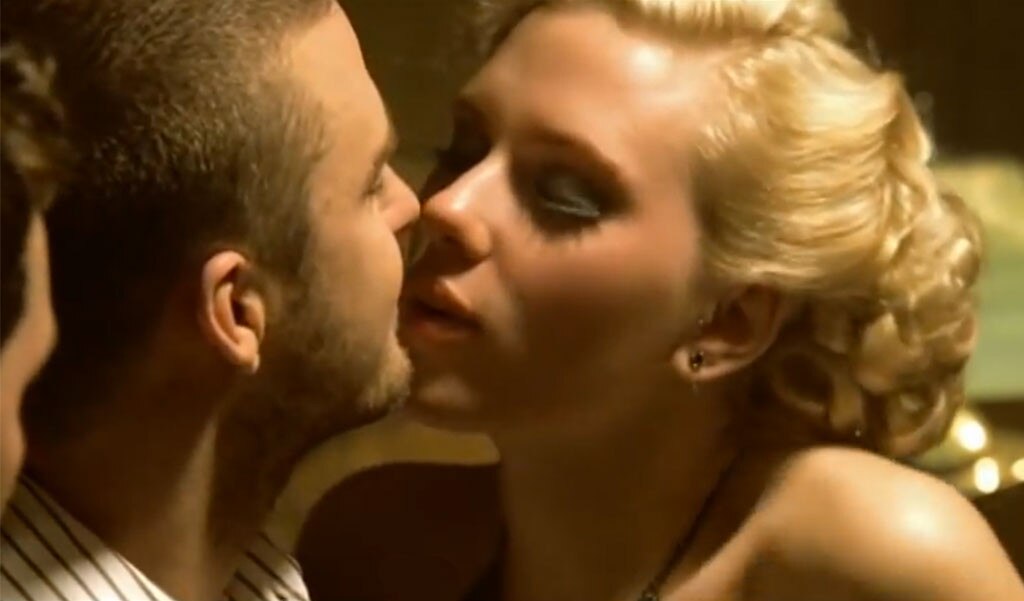 Scarlett Johansson in Justin Timberlake's "What Goes Around… Comes Around"

Johansson, of course, brings the sexy in this steamy video from 2006.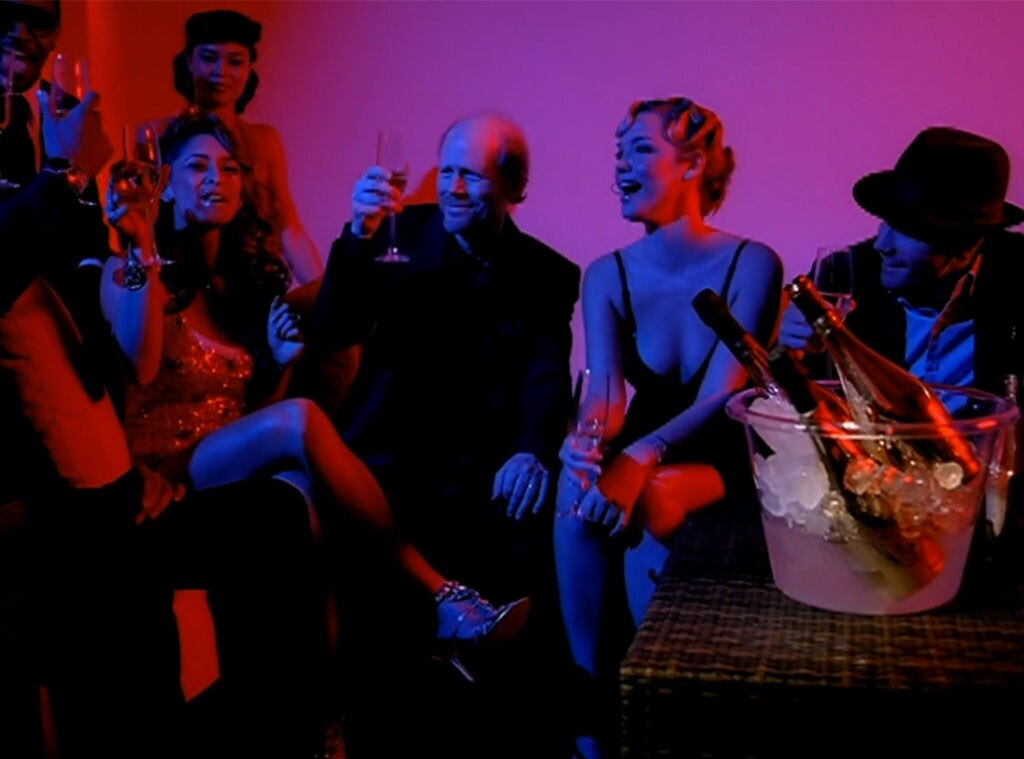 Jake Gyllenhaal in Jamie Foxx's "Blame It"

BET's No. 1 music video in 2009 has appearances from stars including Gyllenhaal, Ron Howard, Forest Whitaker, Samuel L. Jackson, Quincy Jones and LeToya. Now that's a party!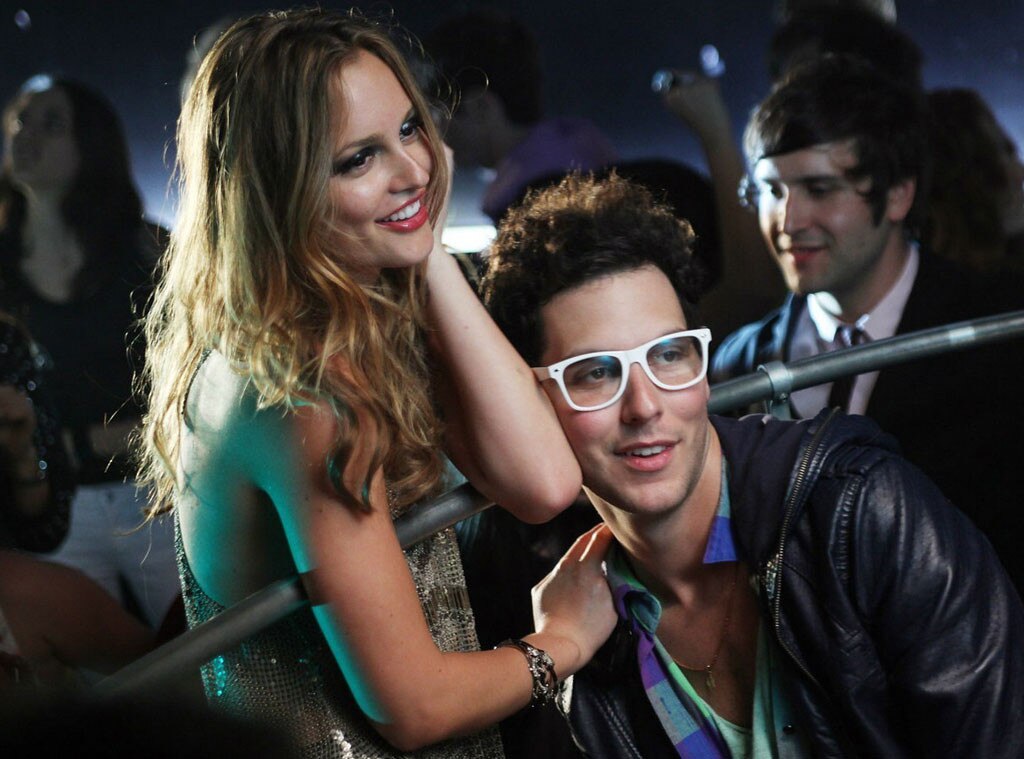 Leighton Meester in Cobra Starship's "Good Girls Go Bad"

The Gossip Girl actress shows her wild side in this video filmed in an underground speakeasy in 2009.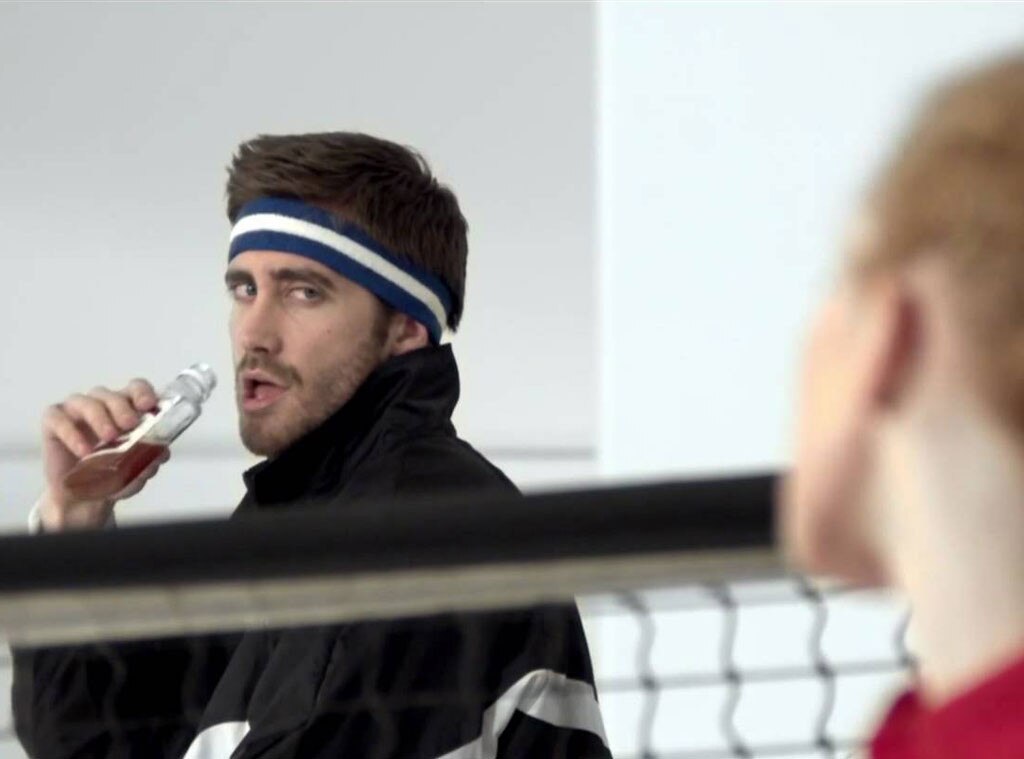 Jake Gyllenhaal in Vampire Weekend's "Giving Up the Gun"

This 2010 video tells the story of a tennis player competing in a tournament whose opponent is none other than the Donnie Darko actor. Gyllenhaal, are you up for a rematch anytime soon?
Megan Fox in Eminem f/ Rihanna's "Love the Way You Lie"

Fox and Lost star Dominic Monaghan played a couple in the music video in 2010.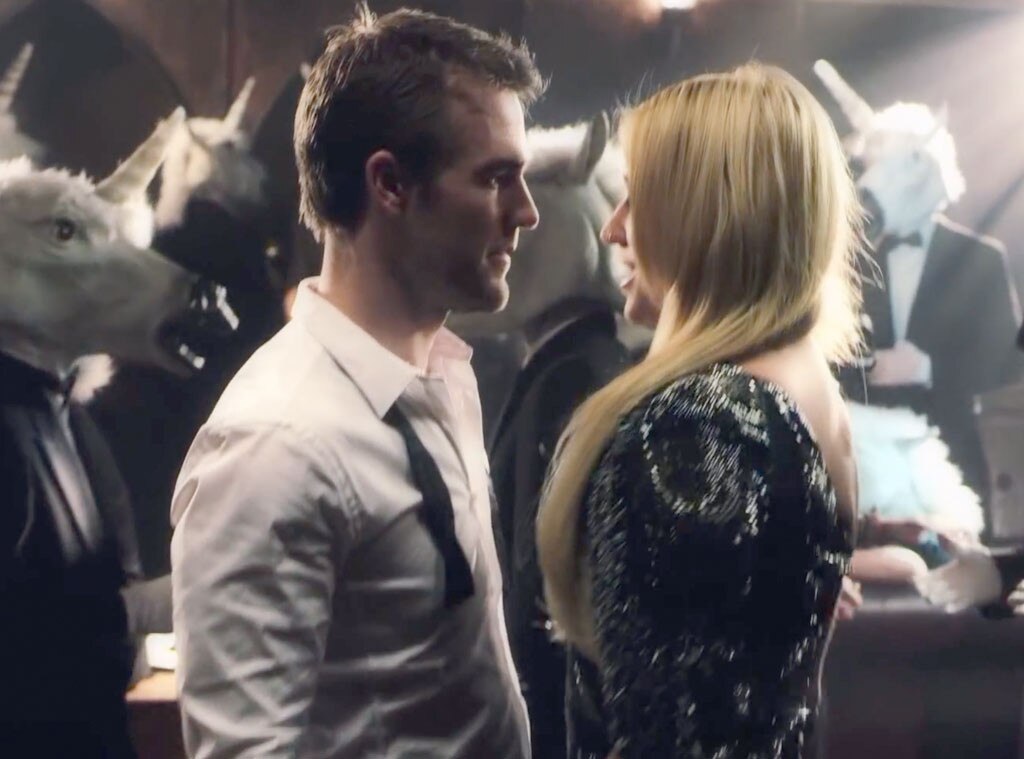 James Van Der Beek in Kesha's "Blow"

In this confusing video, Van Der Beek and Kesha go from lovers to fighters with bright colors, rainbows and unicorns all over the music video from 2011.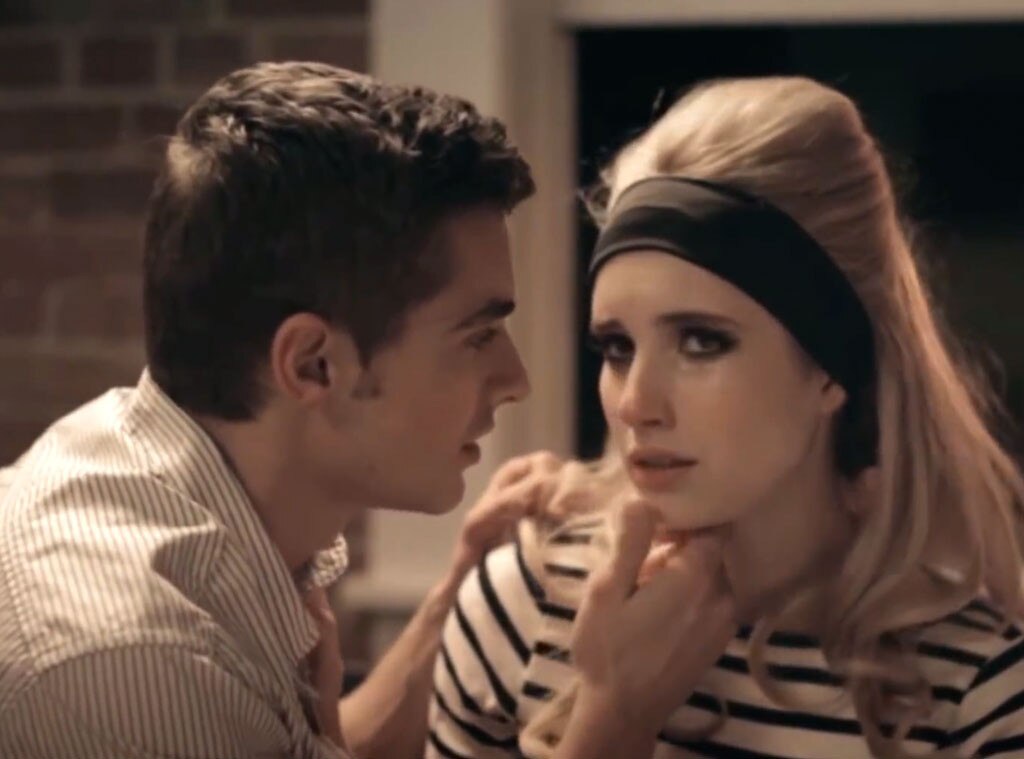 Emma Roberts & Dave Franco in Cults "Go Outside"

Roberts and James Franco's brother get cozy in this 2011 video all about a boy's obsession with 1960s films and his fantasies that go with it.
Celebrities and rock stars all in one neat package? Yes, please!
Payne's single is from his upcoming solo album debut.