Since The League of Gentlemen graced the cover of Guardian Weekend 17 years ago (and were interviewed by yours truly), Jeremy Dyson, Mark Gatiss, Steve Pemberton and Reece Shearsmith have been keeping themselves busy. Individually, the trio have written and performed in Doctor Who, Psychoville, Inside No 9 and Sherlock. But the League still looms large. In the hearts of the British public, Royston Vasey residents found a home, however unlikely that seemed, given the monstrous, macabre or murderous natures of many.
From Tubbs and Edward, Pauline, Ross and Mickey, to the Dentons, Papa Lazarou and Les McQueen, there's someone for everyone in Royston Vasey. Gay, straight or bi, give us a try. And that, I think, is what The League of Gentlemen is about, at least in part. The British have an obsession with community, and television a consequent preoccupation in (re)creating it – however illusory, idealised and, ultimately, isolating that idea is. The imagined standards with which we are forever presented as to what makes a "good" or typical community do not accord with reality that then feels defective – yet we tend to blame reality for falling short, not the idealised version for selling us a lie. The League of Gentlemen spoke to that frustration.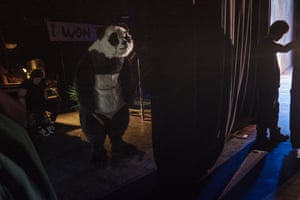 As far as I can tell, Dyson, Gatiss, Pemberton and Shearsmith haven't changed that much in 17 years. At heart, they're still the (self-described) socially awkward, cheerfully morbid, wildly imaginative boys they've always been but they are also the men they were, but more so. Now they fill the likes of the Edinburgh Playhouse and the Hammersmith Apollo. It is, as Les McQueen might say, a shit business.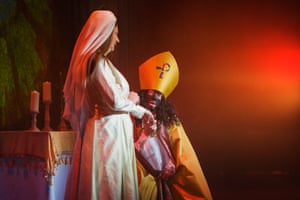 "The appearance of Lazarou was always a great moment in the show. He arrived with a bit of misdirection – as people did not expect him to have been ordained to bishop!" Reece Shearsmith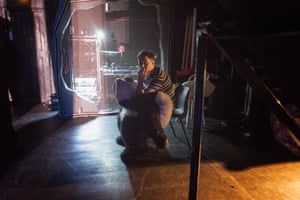 "I never regretted playing Plop Plop, as I felt it needed to be a 'performance' in itself: 'skin work', as it's called. But it took discipline not to panic once I was entombed in the outfit." Reece Shearsmith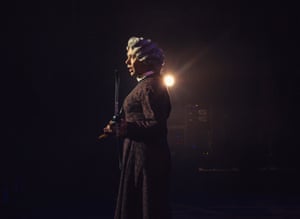 "Reverend Bernice was great fun to play. As with the last tour, we decided that she would return to her role as Agony Aunt and be on hand to impart her particular no-nonsense words of wisdom." Reece Shearsmith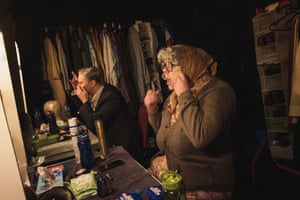 "This photo depicts Steve and me at the start of act two. We have just been given a one-minute warning and so as you can see, our noses are going up with the sellotape." Reece Shearsmith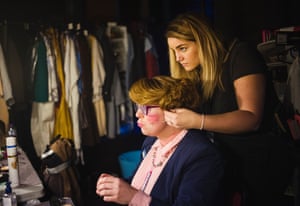 "Pauline's lipstick is like Poirot's moustache – the character just isn't there until it's applied. Makeup maestro Liv would slather on the lipgloss, then it's one quick pout and she's off (Pauline, not Liv)." Steve Pemberton
"The dinner suits were our uniform, a blank canvas we could use to conjure up any characters we wanted. In this scene Ollie Plimsoles has written a play about his favourite subject: himself. We wanted to romp through a 'greatest hits' of Legz Akimbo Theatre Company, as well as highlight Ollie's take on the past 70 years of British theatre. It was a thrilling end to the first half of the show and one of my favourite bits to perform." Steve Pemberton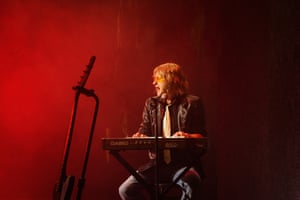 "I'm so very fond of Les McQueen. He is based on someone real but he's also very representative of a lot of people's thwarted ambitions. He was nearly there. Eurovision (heats). He's a total chump but his unflagging optimism keeps him going and going and going." Mark Gatiss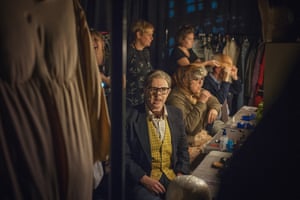 "I love that in this picture Reece appears to be the real Edward. It's a genuinely creepy image. Smiling through shark's teeth. I suppose that sort of sums ups the show …" Mark Gatiss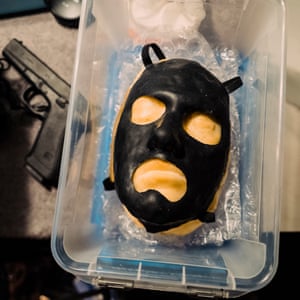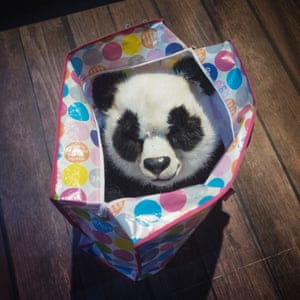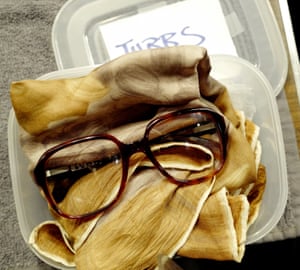 "This (last) photo makes me think of Hilda Ogden handling Stan's glasses after he died in Coronation Street. The original stage Tubbs never wore glasses, but they were useful for hiding the wig gauze which we used on TV to pull the nose up." Steve Pemberton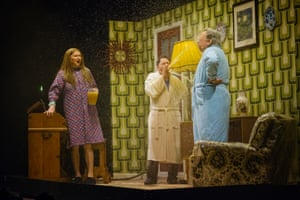 "This sketch which was conceived as being a sort of Ultimate Dentons – a riff on an old live favourite that would play on the audience's expectations of what they were going to see. This new sketch would add a number of other bodily emissions each one more extreme than the last." Jeremy Dyson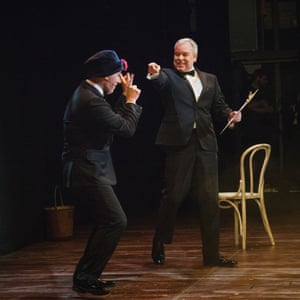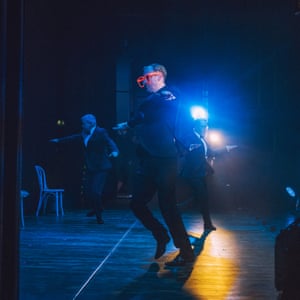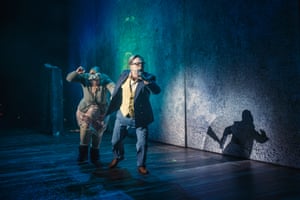 "Tubbs and Edward here flee Papa Lazarou's about-to-be-destroyed wife mine. The fact that these two monsters were able to take a romantic plot where the audience is rooting for them is a source of mystery to us, to this day." Jeremy Dyson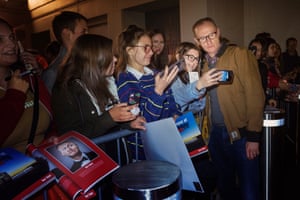 "As we all know, the selfie has overtaken the autograph in recent years as the memento de nos jours." Steve Pemberton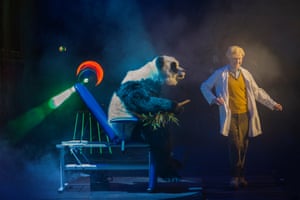 "Here is the unfortunate Dr Matthew Chinnery, with the even-more unfortunate Plop-Plop, wonderfully played by Reece, a moment before his decapitation via laser beam. It was only when the whole script was compiled that we realised we'd produced an unrelenting tirade of filth and smut and that we would have to make some adjustments." Jeremy Dyson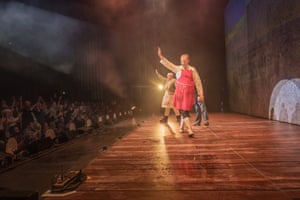 "The end of another performance. I don't think any of us, even in our wildest moments of fantasy, would have thought that that we'd be touring it in arenas two decades [after we started]. It's been an unequivocal joy, born out of friendship, and all four of us are grateful beyond words that both the friendship, and the thing it made, has endured." Jeremy Dyson