Three Lions 2018
David Baddiel and Frank Skinner are to reunite with The Lightning Seeds to sing Three Lions live
Their performance will be part of BBC Sports Personality Of The Year 2018, on TV Sunday 16th December
The never-before-seen live rendition will soundtrack a look back at England's World Cup performance
David Baddiel and Frank Skinner are to reunite with The Lightning Seeds at BBC Sports Personality Of The Year 2018 to sing their football anthem Three Lions.
The BBC confirms: "Twenty two years after the ultimate football anthem Three Lions was released, Frank Skinner and David Baddiel will reunite with The Lightning Seeds at BBC Sports Personality Of The Year 2018 for an unmissable performance.
"The never-before-seen live rendition, featuring a host of special performers, will provide the soundtrack to a special moment in the show: a look back to the England team's remarkable World Cup performance this summer, one which captured the nation's imagination."
Three Lions was originally created to mark the England football team's hosting of the 1996 European Championships, its first major football tournament since the 1966 World Cup.
The song was written by Ian Broudie of The Lightning Seeds, with Baddiel and Skinner – who at the time were hosting the soccer-themed comedy show Fantasy Football League. The comedians also appeared in the resultant music video, which features the notable chorus "It's coming home".
The song has since become a popular chant for England fans sung in the streets, pubs and the stands each time they play in the Euros or World Cup. It has been updated for subsequent tournaments and is the only song in history to reach number 1 four times with the original artists.
BBC Sports Personality of the Year will take place at Resorts World Arena in Birmingham on Sunday 16th December, and broadcast live on BBC One from 7pm.
Here's the YouTube video of the original version, which has been watched over 20 million times:
The Big Fat Quiz Of Everything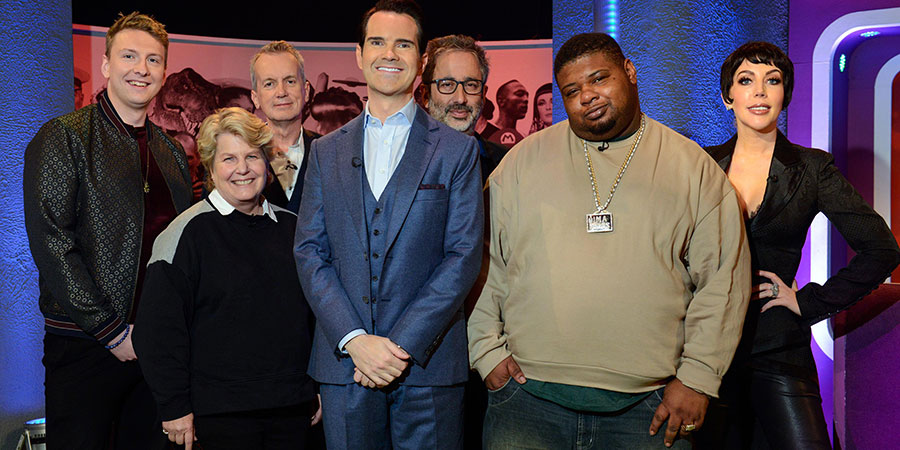 Baddiel & Skinner are also set to appear on The Big Fat Quiz Of Everything, due to be broadcast on Channel 4 on Friday 4th January. Episode guide
---
For updates, click the buttons below.