This Is Going To Hurt series
Adam Kay is adapting his best selling book This Is Going To Hurt into a BBC Two comedy drama
The eight-part series will focus on the junior doctors that work in a labour ward at an NHS hospital
Kay says: "I'm beyond delighted to now be able to share my story with a far wider audience"
BBC Two has ordered This Is Going To Hurt, an eight-part comedy drama based on the award-winning memoirs of former junior doctor Adam Kay.
The BBC confirms: "Adam Kay, former junior doctor and best-selling author of literary phenomenon This Is Going To Hurt is set to adapt his personal account of life on the wards in a major new eight-part comedy drama."
The corporation adds: "Kay's diaries were scribbled in secret after endless days, sleepless nights and missed weekends, and tell the unvarnished truth of life as a junior doctor: the 97-hour weeks, the life and death decisions, the constant tsunami of bodily fluids and the fact the hospital parking meter earns more than you.
"This Is Going To Hurt is a blisteringly funny, politically enraging and frequently heart-breaking wake-up call to anyone who values the NHS, and a frank and moving love letter to the 1.4 million people working on the front line every day.
"Set on labour ward with all its hilarity and heart-lifting highs but also its gut-wrenching lows, the show delivers a brutally honest depiction of life as a junior doctor on the wards, and the toll the job can take back home."
Kay's book, first released in 2017, is the current Sunday Times number one bestseller, a position it has held for over two months. Since publication in September, it has been translated into twenty languages and won numerous awards including Sunday Times Humour Book of the Year.
Kay is now adapting the book into eight 45 minute episodes for BBC Two.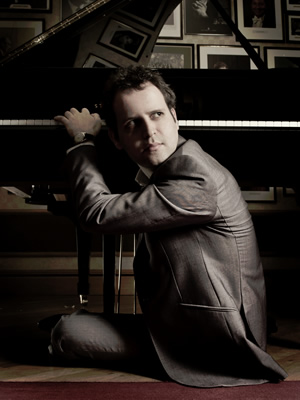 Whilst training as a doctor he performed in comic band Amateur Transplants, before leaving the NHS to become a comedy writer and live performer. His previous TV comedy work includes co-creating the sitcom Crims.
He says: "Junior doctors tend to have a rather quiet voice compared to the politicians, which is understandable – you don't have much spare time if you're working 100 hour weeks. It's been a huge privilege to have my diaries reach so many readers and it's been absolutely humbling to see their reaction. I'm beyond delighted to now be able to share my story with a far wider audience and make the viewers of BBC Two laugh, cry and vomit."
Piers Wenger from the BBC comments: "The anarchic, laugh out loud tone of Adam's memoir masks a frank, insightful and often visceral portrait of a committed young professional struggling to do the job of his dreams. It is a deeply personal but definitive account of the 21st Century NHS and we are thrilled that Adam and the team at [production companies] Hootenanny and Sister have chosen BBC Two as the place to bring it to screen."
BBC Two controller Patrick Holland adds: "Adam is an extraordinary talent with a unique story to tell. His memoir This Is Going To Hurt leaps off the page with its candour, coruscating wit, intelligence and timeliness. This new series promises scintillating writing about a subject that is at the centre of national life. I am so delighted Adam and Sister Pictures have brought this to BBC Two."
Executive Producer Naomi de Pear says: "Hospitals are remarkable places where human beings are seen in all of their glory – where people are their bravest, kindest and sometimes silliest. And the world is envious of our hospitals for a reason, because they represent a system built on the humane belief that people deserve to be treated equally whatever their financial situation, especially in their hour of need. We want this show to be a call to arms."
Further details, including the cast list, will be announced when the show is ready to be filmed.
---
For updates, click the button below.
Adam Kay was a junior doctor from 2004 until 2010, before a devastating experience on a ward caused him to reconsider his future. He kept a diary throughout his training, and This Is Going To Hurt intersperses tales from the front line of the NHS with reflections on the current crisis. The result is a first-hand account of life as a junior doctor in all its joy, pain, sacrifice and maddening bureaucracy, and a love letter to those who might at any moment be holding our lives in their hands.
First published: Thursday 7th September 2017
Publisher: Picador
Download: 1.09mb
Share this page